Running a business travel startup in a time when business travel is shutting down would be enough to send most founders into a terminal meltdown. TravelPerk founder and CEO Avi Meir, meanwhile, seems relatively relaxed about the current coronavirus crisis.
TravelPerk is in a fortunate position: growing fast off the back of a sizable series-C round, the company has some runway to work with. And Meir is also hoping that the disruption might already be showing signs of easing in territories that were stuck by the Covid-19 virus earlier.
"China, Singapore, Taiwan and Hong Kong seem to be opening up a little bit, it's nothing like the numbers we see in normal times but if you look at the week-on-week graph you start to see the beginning of a trend," he says. "Other regions, especially Europe, are of course down. Italy is the worst hit we've seen — 84% down (on bookings). Belgium, the Netherlands and Spain are 50-65% down."
This is a major blow given that TravelPerk's business model doesn't involve subscriptions or memberships - with all revenue coming from commission on bookings.
Don't travel
Meir says that TravelPerk is still seeing strong growth in terms of new users, who he believes are looking for smart travel solutions to have ready for when things return to normal. In terms of travel within the company, however, things are very much not normal.
"We have offices in countries that are not shut down - we could keep travelling but we decided to tell everybody to stay at home and not travel," he explains. That means around 600 employees are currently working from their sofas and kitchen tables.
"I think the responsibility of all companies should be to do whatever they can to flatten the curve. People who travel or people who don't change their routine right now are acting in irresponsible ways, not for themselves but for their elderly family members or neighbours."
"If you are in a dangerous zone like Italy, Spain and France, I think it's irresponsible to go out of the house right now," he adds.
Sifted Newsletters
Sifted Newsletter
3x a week
We tell you what's happening across startup Europe — and why it matters.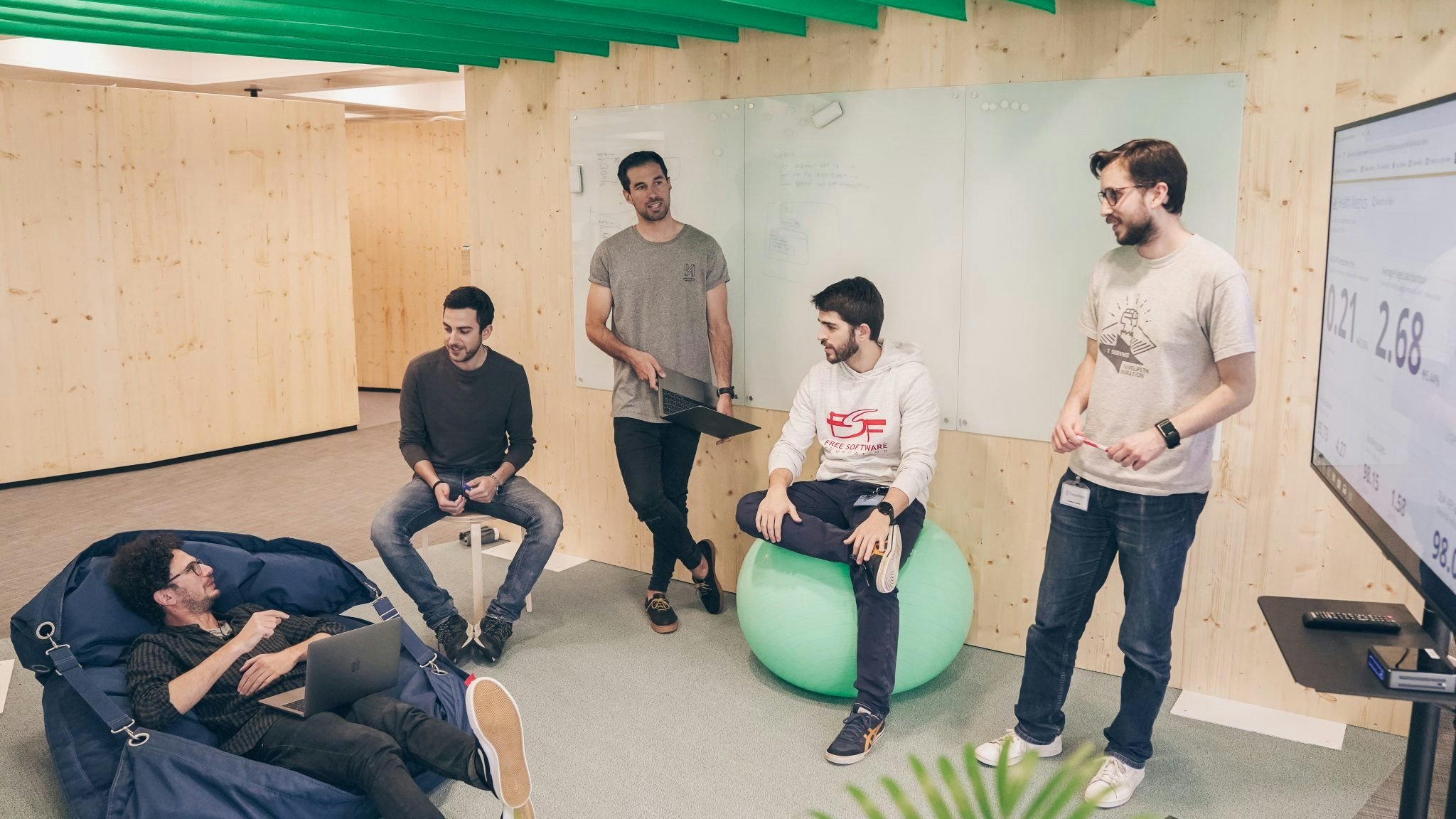 Invest in product
A travel company CEO telling business leaders in major territories to avoid travel is a sign of exceptional times, and TravelPerk is now trying to act fast to improve its service appropriately.
The company has announced a partnership with travel security service International SOS, after seeing a greater demand for assurances of emergency medical care from customers.
Times like these, says Meir, can be a catalyst for accelerated productivity: "We announced it last week but it was actually done in five days from idea to launch, a super-fast turnaround for the team."
TravelPerk is also responding to increased anxiety around travel by offering its concierge features, an enhanced customer service option normally only available to premium users, to its free tier. The idea is that all users will get the best possible attention if they are facing complicated scenarios as travel becomes restricted.
"We actually moved people from other teams temporarily into our customer care team to do the basic stuff, so that our expert concierge agents can focus on the higher amount of tickets we're getting," says Meir.
Remote life
While TravelPerk has the financial luxury of being able to invest in new products during a downturn, Meir is most concerned about what the impact of remote working will have on company morale and culture.
With Barcelona, where the company's HQ is based, on enforced lockdown for the next two weeks, Meir worries about how employees might adapt.
"More than 80% of our team in Barcelona are not from Spain. So you have a lot of young people who aren't local and now many of them will be alone for the next two to three weeks," he says. "We need to make sure that wellbeing is maintained and that people are happy and motivated."
TravelPerk are hosting daily progress meetings via video link, and are now organising a remote film club, as well as video game tournaments (Call of Duty and Starcraft are most popular.)
"I'm not worried about productivity, we have a great team. I am worried about people feeling lonely," says Meir. "It's a tough period."
Drastic measures
It's not just lonely employees who will have to adapt — the coronavirus will have a big impact on how TravelPerk hires. Meir is well known for his hands-on approach to recruiting, insisting that he conduct the final "culture interview" for every job candidate.
"We have never hired a single person without meeting them face-to-face in Barcelona, so that's a new world for us and we have to adjust," he says. "Ask me how it's going again in two weeks! Right now it's just beginning and it looks like it's going to be more difficult."
While this is a concern for Meir, he's aware that other startups face much tougher times ahead.
"We are fortunate to be in a good position, but I would say that if you have less than 12 months of cash runway, I would make drastic changes," he warns. "I would look at cutting back heavily on every expense that you don't need to survive in the next six months."
And while fundraising will certainly be a big worry to founders right now, Meir believes that startups shouldn't despair.
"I would have a tough conversation with your investors about bridge financing," he advises — it's a means of getting extra capital from existing investors, albeit by most likely giving up more equity in exchange. "Funding is available. You talk to the investors: the funds have been raised and they need to be deployed, it's just more difficult."
When asked whether he thinks that the coronavirus outbreak might prompt businesses to reconsider the necessities of business travel in the future, as video links and webinars replace face-to-face meetings and events, Meir is not convinced.
"There is a lot of value to human contact and I don't think we as a species can operate without human contact," he says. "It's just not how we operate."
While the world grapples with how to contain the spread of the Covid-19 virus, Meir is convinced that business travel might be down, but it is certainly not out.