What does one wear to witness an industrial revolution? It's a thought that crossed my mind as I set off from London Heathrow on Sunday (the answer, it transpired, is a crisp suit — something I wish I'd known earlier).
A week before, I'd received an invite from Finnish startup Coolbrook to attend a ceremony in which its reactor would be switched on. The company says that the tech could help solve heavy industry's fossil fuel addiction, which currently accounts for 30% of man-made carbon emissions. 
The invitation billed the ceremony as "the beginning of a new era".
As a tech reporter, I'm used to receiving grandiose press releases that need to be taken with a very large grain of salt. It's particularly common within climate tech, where the moonshot mentality is strong.
But what if one of them genuinely is the next big thing? I don't want to be mentioned in the same breath as the infamous Daily Mail article describing the internet as "a passing fad". 
Industries like steel and cement production need super-high temperatures for their processes and, at present, rely on fossil fuels to reach them because electric furnaces can't get hot enough. If electricity could be used instead, we could use renewable energy to power heavy industry, paving the way for a new, clean industrial era.
Coolbrook's reactor uses electricity to produce those extremely high temperatures. Models suggest the reactor could hit 1700C, higher than any temperature ever reached with electricity. 
Sittard: seat of the revolution
The day starts at a science campus on the outskirts of Sittard, a small Dutch city an hour from Brussels. Sittard's Wikipedia page seems to trail out after the 1940s, so I imagine hosting the latest industrial revolution will be quite the coup for the city's mayor, who attended the ceremony.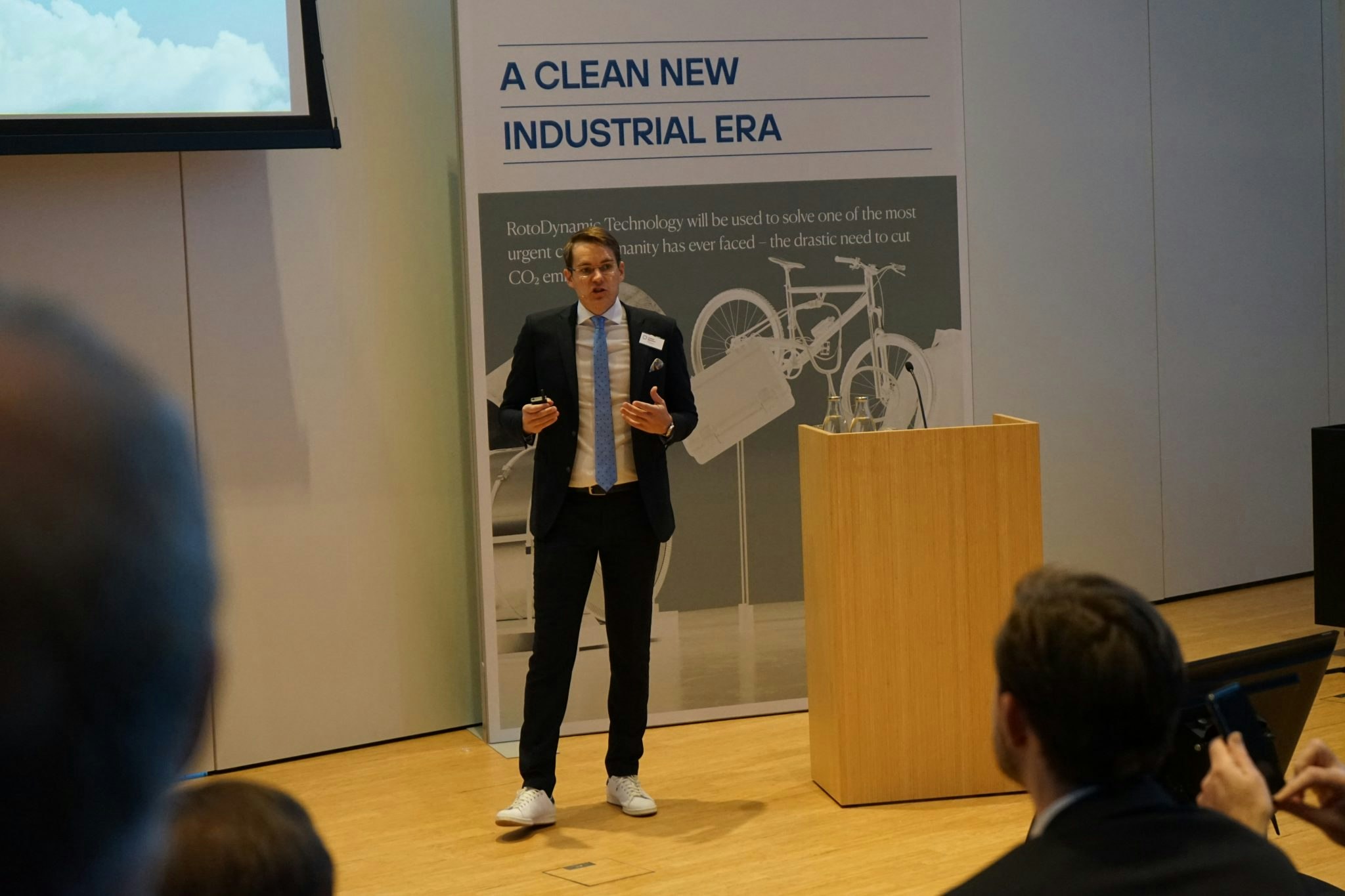 It's instantly clear that this new industrial era will be spearheaded by clean-cut Nordic men — which, on reflection, makes sense. 
Sifted Newsletters
Climate Tech
Every Thursday
The green transition is underway — meet the startups driving it.
"I invite you to be part of history today," Ilpo Kuokkanen, Coolbrook's founder, says to the assembled. It's followed by a polite clap.
Hair nets and hard hats
Next we don hard hats and hair nets and whizz off on golf buggies to see the beast itself. 
The Coolbrook reactor is lit with blue stage lights. Next to it, holding a microphone, is Denis Semyonov, Coolbrook's lead engineer now tasked with MC-ing the dawn of the new industrial era. It's a role he plays well.
Coolbrook's turbines create high temperatures by forcing a rapid acceleration of air or other gases. The ceremony will see it heat up to around 400C as the first proof of concept.
Stood around the reactor, there's excitement in the air. One person labels the machine "something to tell my girls about" — another declares it "the next great widget".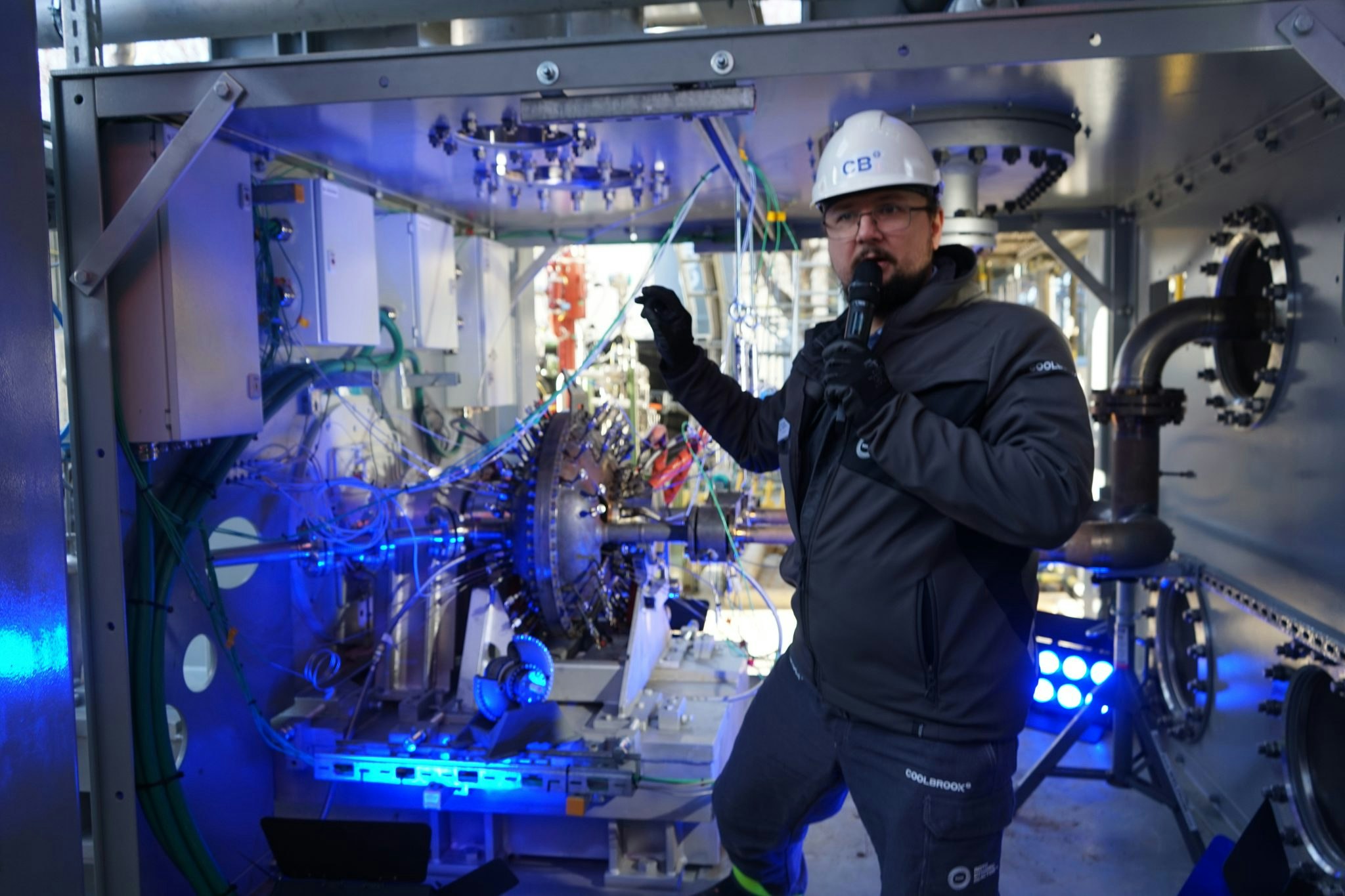 Before the revolution: smoked salmon sandwiches
To my disappointment, we're ushered back inside to watch the switch on from the safety of a lecture theatre. Even if the reactor's not going to its full heat today, no one wants to get their face blasted off. 
Before the big moment gets underway, there's a sandwich spread laid on. I wonder if the first journalist to write about steam engines was also treated to smoked salmon and egg and cress sandwiches beforehand.
We shuffle into a lecture hall. Semyonov dashes in at the last minute to watch the live stream.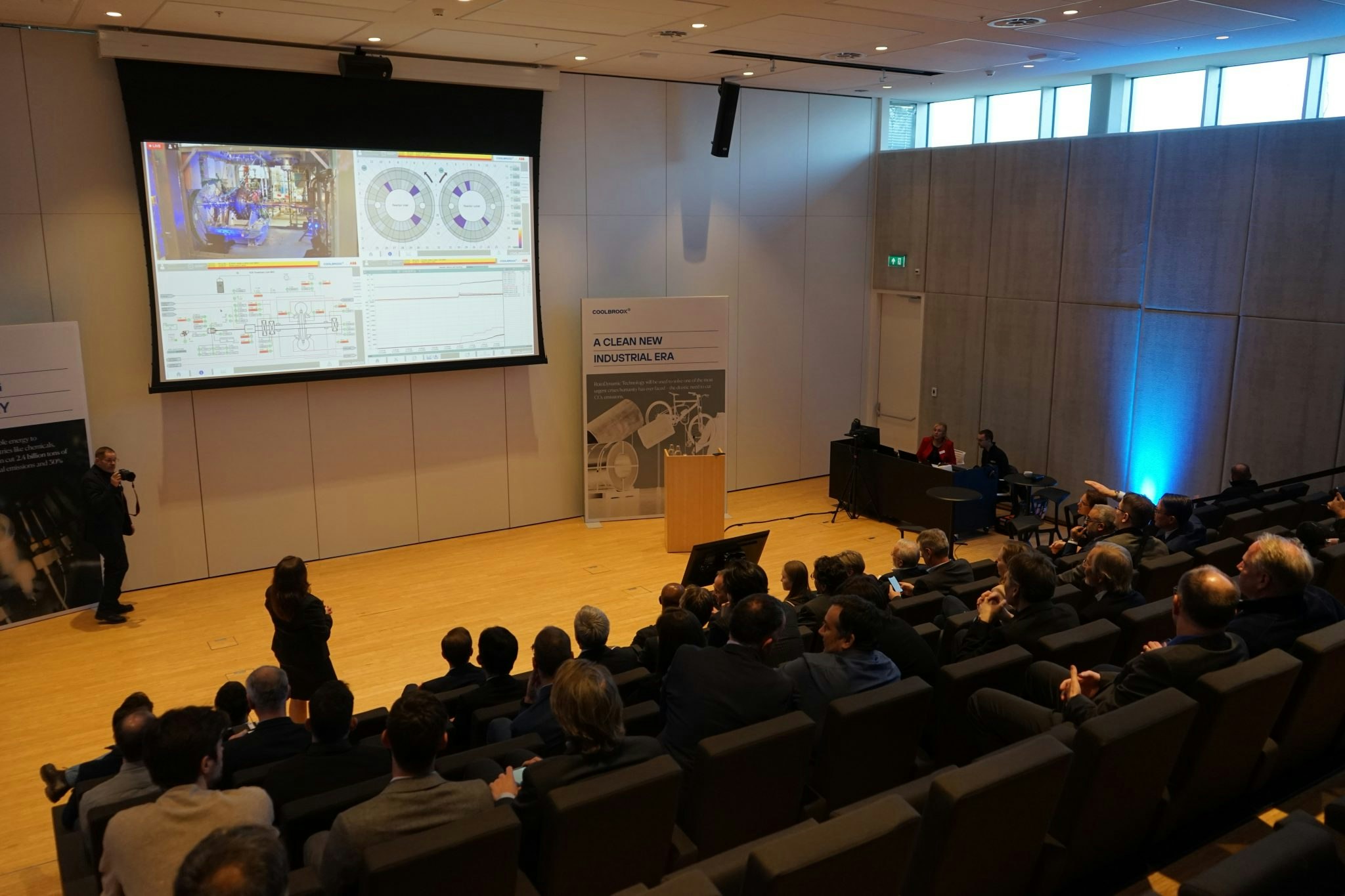 It's all very NASA. I imagine the room looked similar in the Apollo missions. The Coolbrook team look cool as cucumbers but I'm nervous for them — what if just doesn't turn on?
"Let's make history, boys," a Coolbrook engineer says from the control room. 
The temperature gauge ramps up and Coolbrook's CTO Reetta Kaila talks us through the numbers on the screen. It takes around 20 minutes to get to 450C — it's suggested we talk among ourselves or go and grab another sandwich while we wait. 
As we hit 450C, the team looks chuffed. We're treated to macaroons and, as we shuffle out of the auditorium, Coolbrook's CEO Joonas Rauramo neatly sums up the day: "It turned on and it worked."
One small step for this group of Finns … perhaps one giant leap for heavy industry.