Chief operating officers (COOs) need bags of organisational acumen, and in many cases are second only to the CEO in a startup's hierarchy. From admin to logistics to office management and HR, it's a role that can vary hugely from company to company, and requires an ability to spin plates like few others.
But how much does a startup's second in command actually make?
With the help of community platform COO Stories — using data from a number of UK-based companies — we delved into the salaries of the startup scene's operational anchor.
The better the funding, the better the pay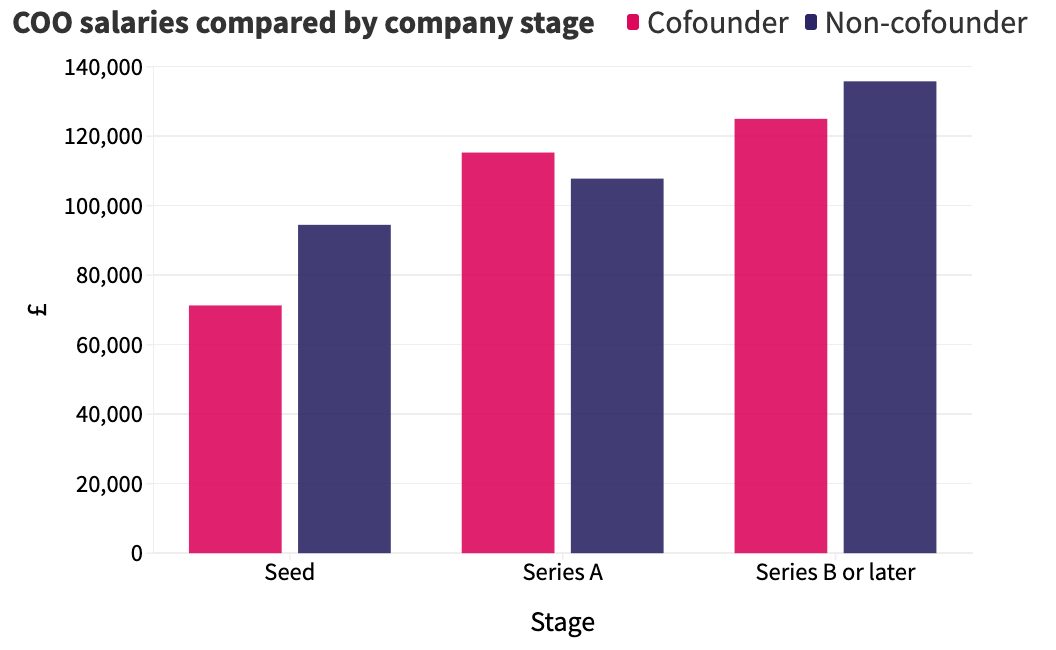 Unsurprisingly, the better funded the startup, the better paid the COO is. And, even at the lower end of the spectrum that's no paltry sum — a non-cofounder COO earns a rather hefty £94.5k on average. 
For startups at most stages, founder COOs pay themselves less than the going rate for non-founder COOs. 
"The COO is often the first experienced hire a cofounder team brings in, and at seed stage they're looking for someone who can help them build the business, support the founders, execute on the business plan and get them to a Series A round and beyond," says Adam Popeck — who runs the salary surveys for COO Stories each year.
"For many companies it's too important a role to under-hire for, and hiring someone who's previously grown a tech company simply costs that much," he adds.
Size matters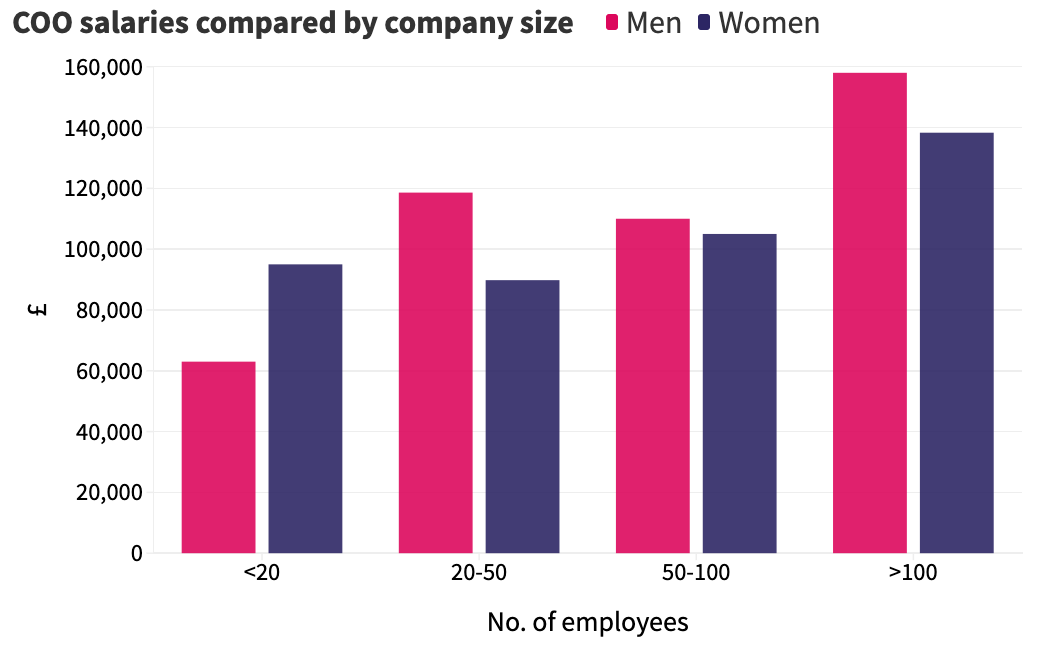 Likewise, the bigger the company, the more money the COO gets paid, and those at companies with over 100 employees can expect the largest wage hike. 
But gender matters, and male COOs get paid more than female ones. For women in the role — excluding those in companies with less than 20 employees — that averages out at around £20k less per year.
"On average, women don't start on a level playing field and are held back by being offered a lower salary from the outset," Popeck tells Sifted. "This gap is further reinforced by the fact that women are less likely to negotiate their package — either through a lack of confidence or lack of knowledge of what the market rate is for the role (which this data hopefully addresses!)."
Gender pay gap
As with CTOs, female COOs get paid less than their male counterparts at all stages of startups, and this is something that hasn't changed over the past few years. 
For startups at Series B or later, women COOs get on average 25% less than their male counterparts. 
We're going off a small data set here, but it's not an isolated finding, and the trend is echoed throughout the world of work in the UK.
Lack of experience only counts if you're a woman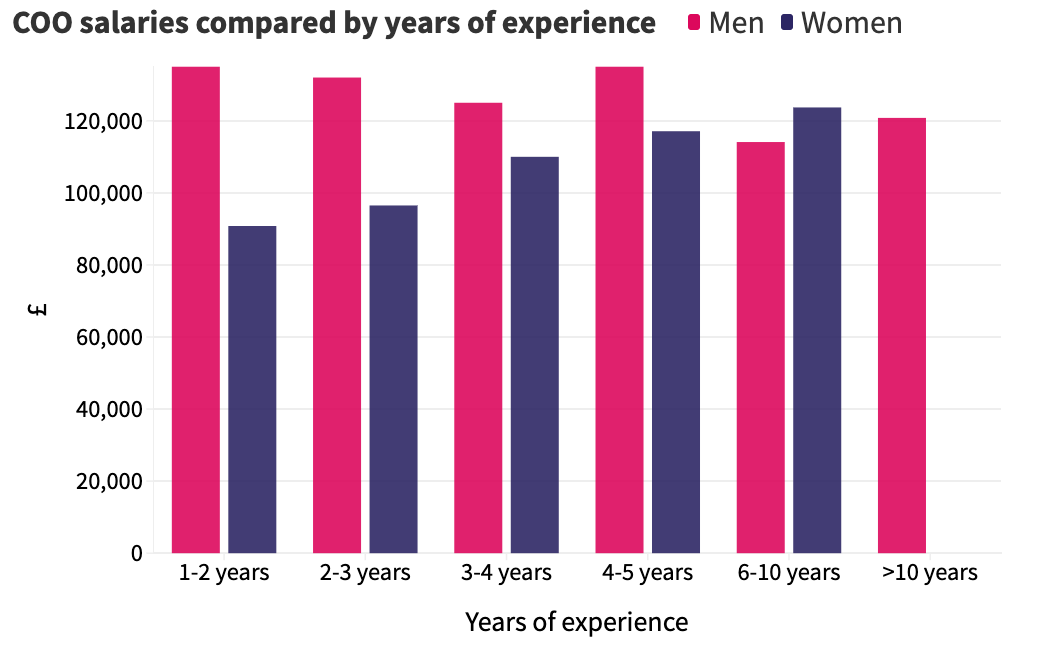 For men, hitting the big bucks as a COO doesn't depend on experience. Of the COOs surveyed, male COOs didn't see their salaries increase with experience.
For women, pay does rise with experience, and it's less at almost every bracket than men. The one outlier here is those female COOs with six to 10 years' experience, and can be attributed to the amount of data available — just three female COOs' salaries fell into that subset.
"While men are paid similar amounts regardless of experience, women are finding that their lack of experience is being used as a justification (either by themselves or by their employers) for them receiving a lower salary," says Popeck.
No women in this dataset had more than 10 years' experience as a COO, signalling the stark lack of female representation in the role. It's not a new finding — in its State of European Tech Report 2020, Atomico reported that just 14% of COOs are women.
A note on the data
The data is taken from a survey carried out by COO Stories in 2020, based on the salaries of 67 UK-based COOs.
This is the second in a series of data stories looking at how much people get paid at startups. The first part looked at CTO salaries in the UK. If you have this kind of data and would like to share it with us, email amy@sifted.eu.
Enjoying membership? Share the love and send a friend the code MEMBER10 for £10 off their first month when subscribing to monthly membership.