Next year, the EU is set to crack down on one of the world's dirtiest industries: shipping. From the beginning of 2023, shipping will come under the EU's emissions trading scheme (ETS) and all ships transporting goods to and from the EU, regardless of the flag they fly, will be taxed on their emissions. 
The tax means ships will have to buy carbon allowances to cover all emissions during voyages in the EU and half of those generated by international voyages that start or finish at an EU port. On top of that, the regulation will further increase the price of marine fuel, which is already at a record high due to the impact of the war in Ukraine on supply chains. 
All this could present a big opportunity for startups.
Increasing efficiency
One of the biggest challenges facing the shipping industry is that zero-emission and low-carbon fuels like green methanol and ammonia aren't cost competitive. 
So, instead of pivoting to more sustainable fuels, many companies are in the short-term focusing on increasing their efficiency and ensuring that their vessels can carry more goods farther using less fuel. They're also lowering their speed: a 10% reduction in a ship's speed can reduce its emissions by 19%, research has found. 
This is where startups like DeepSea come in. Founded by Konstantinos Kyriakopoulos and Roberto Coustas, the Greek startup uses artificial intelligence to monitor vessel performance, making real-time recommendations to operators and ship owners on how they can increase their efficiency and reduce emissions. 
"There is a lot of information clutter and a real lack of transparency within the industry," says Coustas. "We streamline the entire process."
DeepSea's AI platform informs captains on the most direct routes they can take and the weather forecast, so  they can sail faster before a storm hits. Besides navigational data, DeepSea also tracks main engine statistics and fuel consumption. 
Many vessels use a system that creates routes based on the weather. DeepSea's technology adds individual vessel performance models generated by AI and generates a customised route for each specific ship. 
"We consider how and when each ship actually burns fuel — rather than assuming it's a rubber duck. This allows us to predict how much each potential route will 'cost', and to find the optimal one," says Coustas. 
The shipping industry consumes 300m tonnes of fuel each year and 10% of that is wasted, according to Coustas. This not only leads to higher emissions, but also higher costs for the operator. "Both could be reduced just by utilising the existing fleet in a better way," says Coustas.
DeepSea's technology can help operators save fuel, which in turn will minimise the carbon tax they pay when the ETS comes into force next year, says Coustas. He claims that DeepSea's route optimisation leads to fuel savings of 8% on average. 
DeepSea has raised €8.7m in investment to date, from Nabtesco Technology Ventures and ETF Partners, and has another funding round coming up in the summer.
Increasing supply chain visibility
UK-based Zencargo is another EU startup helping improve efficiency in shipping. It's built a digital platform for brands that transport their goods via ships. Zencargo says it helps them optimise low-carbon routes and reduce cargo loading time (although it won't say by how much). It does this by creating diagrams for companies, detailing the order in which ships should be loaded and how they should be stocked.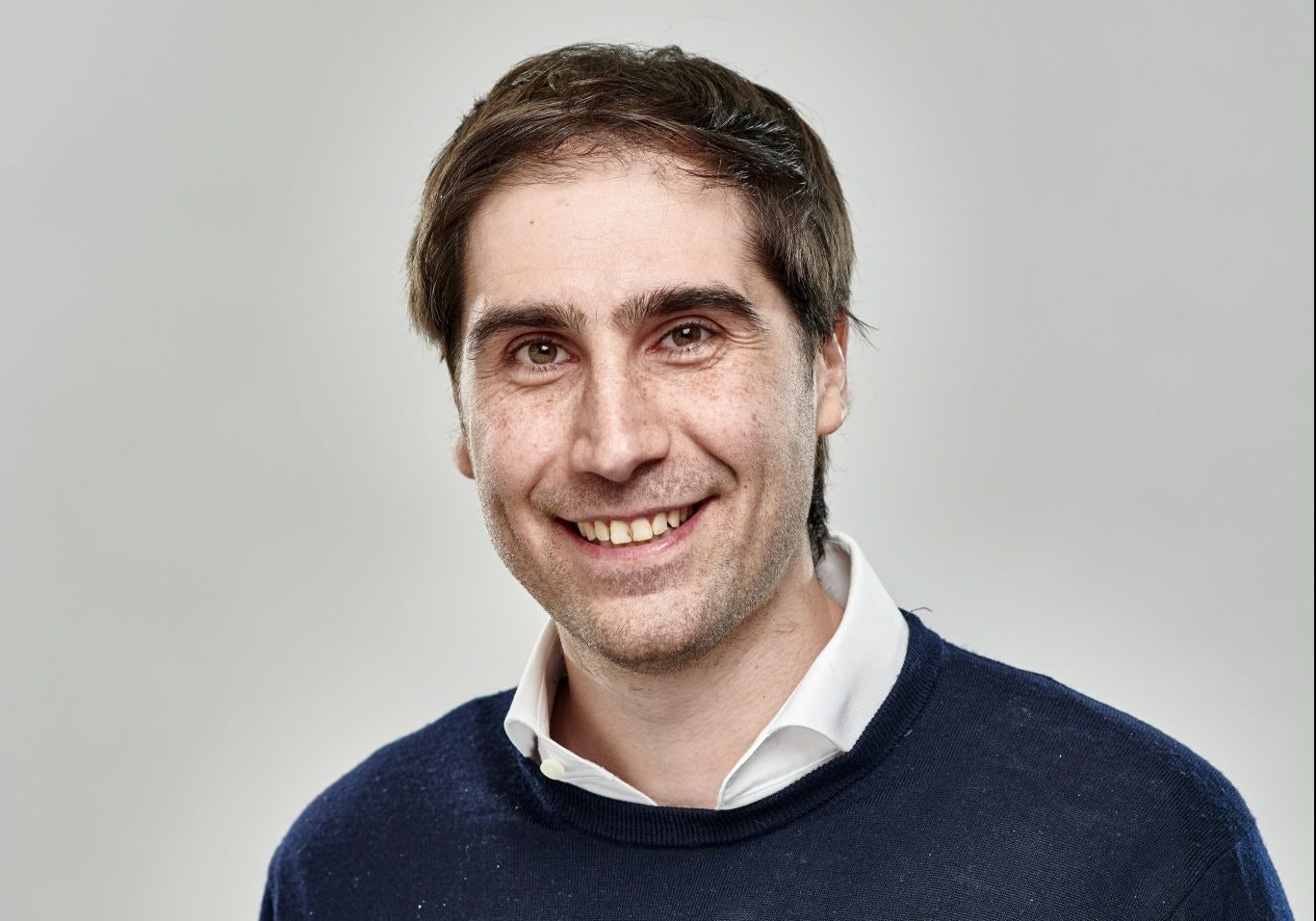 "Not only can we maximise the amount of cargo we can get into each container, we can also save time getting the product in and the container ready," says cofounder Richard Fattal.
👉 Read: How sustainable are secondhand fashion marketplaces?
Zencargo provides companies including SohoHome, Huel and FarFetch with emissions calculations across their supply chains, ranging from those linked to specific shipping routes to the savings potential if they switch from trucks to trains. These companies transport more than 50% of their goods on ships, says Fattal. 
The startup also tells brands how much fuel they could save by using different types of vessels. Switching from a ship powered by heavy fuel oil to one powered by liquified natural gas (LNG), for example, can reduce average emissions by around 25%, says Fattal. 
"Shipping lines are looking for marginal gains in order to combat the impact of environmental regulation changes and there is a big role for technology to play in driving efficiency," he adds.
"It's a smart business decision to invest in not being a real climate laggard. Supply chain visibility and sustainability have become a must-have, rather than a niche interest." 
Zencargo has raised over €50m from Digital+ Partners, HV Capital and Picus Capital since launching in 2017. 
Funding R&D
But efficiency measures only go so far towards decarbonising the shipping industry. Experts say a radical shift is needed to achieve long-term climate goals agreed under the Paris Agreement — and this means adopting new low-carbon technology. 
One problem is that investors are hesitant to fund some of the R&D required. "Everyone's interested but no one wants to be the first to invest in early-stage technology," says Diane Gilpin, CEO of the Smart Green Shipping Alliance, which develops tech solutions to help the industry decarbonise.
Smart Green Shipping has designed a retrofitting solution for ships looking to decarbonise: automated retractable steel and aluminium sails which allow operators to use wind power instead of fossil fuels for part of their voyage.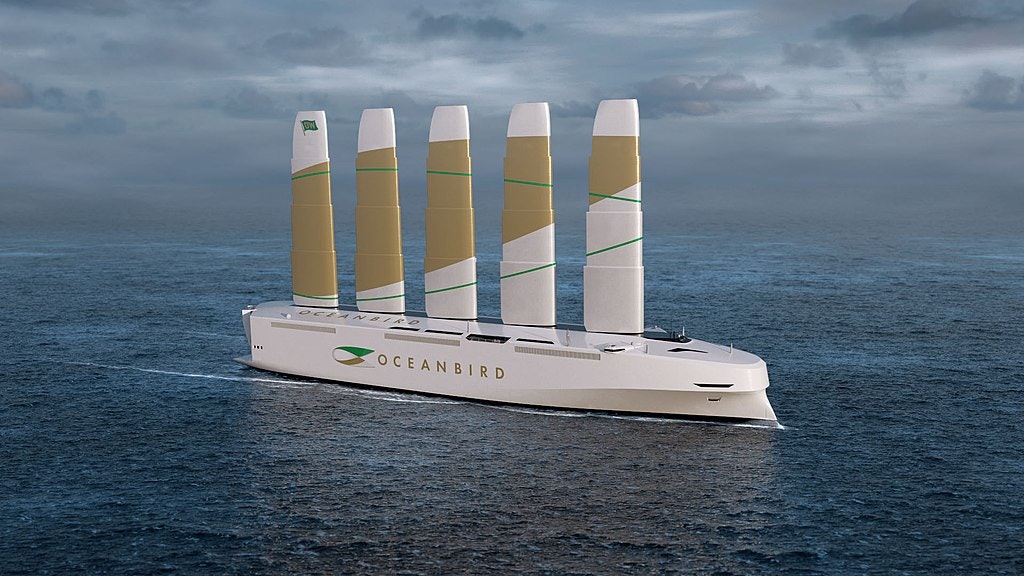 A pilot project by the company found that a cargo ship could save 20% in fuel every year when fitted with the sails, on a transatlantic voyage from Baton Rouge to Liverpool. 
"We're designing a system that's really easy to install on a ship and immediately reduces their dependency on fossil fuels," says Gilpin. 
But the UK company has struggled to attract investment. "Even with the high oil prices, and the EU ETS being a very real threat to companies' bottom lines, it's still not possible for us to raise proper investment," says Gilpin. 
"We need digital systems to increase efficiency and route optimisation is critical, but we also need system change. If you combine energy efficiency solutions with wind, it can meet the current climate targets, while we wait for fuel change."
👉 Read: The big hydrogen debate: super fuel or decoy solution?
Tony Foster, CEO of investment firm Marine Capital, agrees. "The total reductions which can be achieved through digital technologies may be small in relation to [what] will become mandatory over the coming decade," he says. Besides wind-assisted propulsion, worthwhile investments for shipping companies include installing boss cap propellers and adopting new cleaning methods which prevent biofouling — which severely affects a vessel's performance. 
While the future fuel challenges remain unsolved for the shipping sector, "owners have little choice but to stick with existing technology and make what improvements they can," Foster says.
Stephan Morais, managing partner of Indico Partners, says automatic sails are a "promising" technology which can be used on large cargo ships. Green hydrogen, which doesn't generate any emissions when burnt, is also expected to play a crucial role in decarbonising the sector, but "we are far from that yet," says Morais. To produce it requires huge amounts of new infrastructure and renewable energy. 
Innovation has lagged in shipping because the "sector is very conservative and slow to adopt new untested solutions," he adds. "Existing solutions will only be implemented when the emissions trading scheme is set and forced on the sector."