Blue sky research and the pressures of commercialisation tend not to mix well. The academics who spin out companies from universities usually prefer to push boundaries in the search for new ideas rather than knuckle down and optimise a single innovation. 
This was the experience of Gary Brotman — the CEO of Cambridge-based AI startup Secondmind — a former marketeer and journalist who was hired to "bring in a plan for productisation" in 2019.
At that point Secondmind had been running for three years and was burning through cash as it developed cutting-edge machine learning technology for the finance, supply chain and automotive sectors.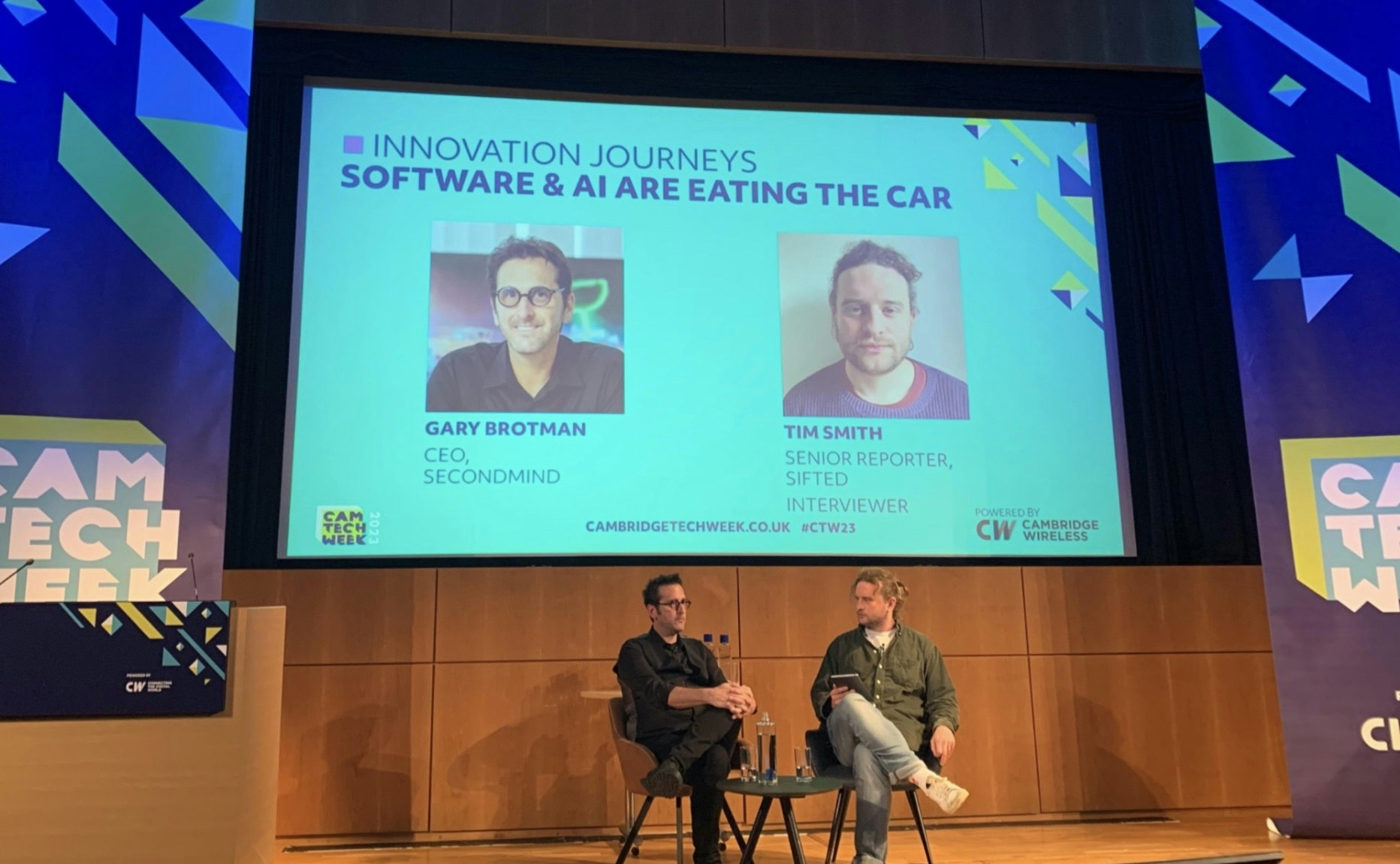 That was two sectors too many, Brotman told an audience at Cambridge Tech Week: "Three different problems in three different industries is like three different companies."
Here's how he went about creating a more commercial mindset in the deeptech business.
1/ Focus on one sector
Today Secondmind is focused solely on the automotive industry, using machine learning to help clients like Mazda design and calibrate engines more efficiently from less data.
Brotman said that the fact that Secondmind was already producing "demonstrable results" for a big client like Mazda made the decision of which industry to focus on straightforward. 
But, as Secondmind narrowed its focus, it also had to lay off 35 of its 90 employees.
"It was a hard one for so many reasons," said Brotman. "Layoffs are never easy. Covid was still very much a factor, we were distant from each other… I think we got through it, but it was not easy."
2/ Talk about money
Once the painful process of layoffs was over, Brotman said that there was still work to do when it came to building a more commercial mindset.
"I think the challenge that we faced was as much about the belief system as anything else, and means to develop a product," he said.
Brotman was promoted from chief product officer to CEO in July 2021, and hoped to build a more transparent culture at Secondmind where researchers and engineers were more exposed to the business's commercial results.
"There was a level of honesty and transparency that did not exist in the organisation at the leadership level that was essential," he said. "You can't share everything, but keeping the communication line open and being honest about the fundamentals of the business, what works, what doesn't [is important]."
3/ Get technical teams excited about solving commercial problems
Despite his commercial focus, deeptech companies should "preserve the spirit of the research", Brotman said, even as they build a more business-minded culture.
In Secondmind's case, that meant focusing research energy into improving the existing product and creating real value for the customer, by solving complicated engineering problems around engine calibration.
"There's enough discovery there to make it interesting," he said. "It's shifting the balance to be: 'Your impact isn't just solving and proving the hypothesis of the paper. It's seeing the impact in production, seeing the impact when the product is actually off the shelf and out the door.'"
Brotman explained that some of Secondmind's technical team have relished the challenge of getting into a more commercial mindset: "Some of them just jumped in like, 'I want to work with the customer, I want to be there on the front line having a dialogue'."
Others have needed a bit more convincing, he said, adding that "there's only so much time" for the "blue sky" research that some would rather work on.
Ultimately, the turnaround has been about "establishing a sense of purpose".
"It took time — much longer than I anticipated," he said. "After a year and a half it settled in."