Lauri Lehtovuori is not a fan of corporate pitch days, where big companies invite a group of startups to present their ideas in a combative, Dragon's Den-style event. They do nothing but waste everyone's time, he says.
"Those days should be over. It shouldn't be about startups entertaining and inspiring senior management but really looking at what we can co-create," says Lehtovuori, who is head of Combient Foundry, a startup accelerator created by 30 of the largest companies in the Nordic region.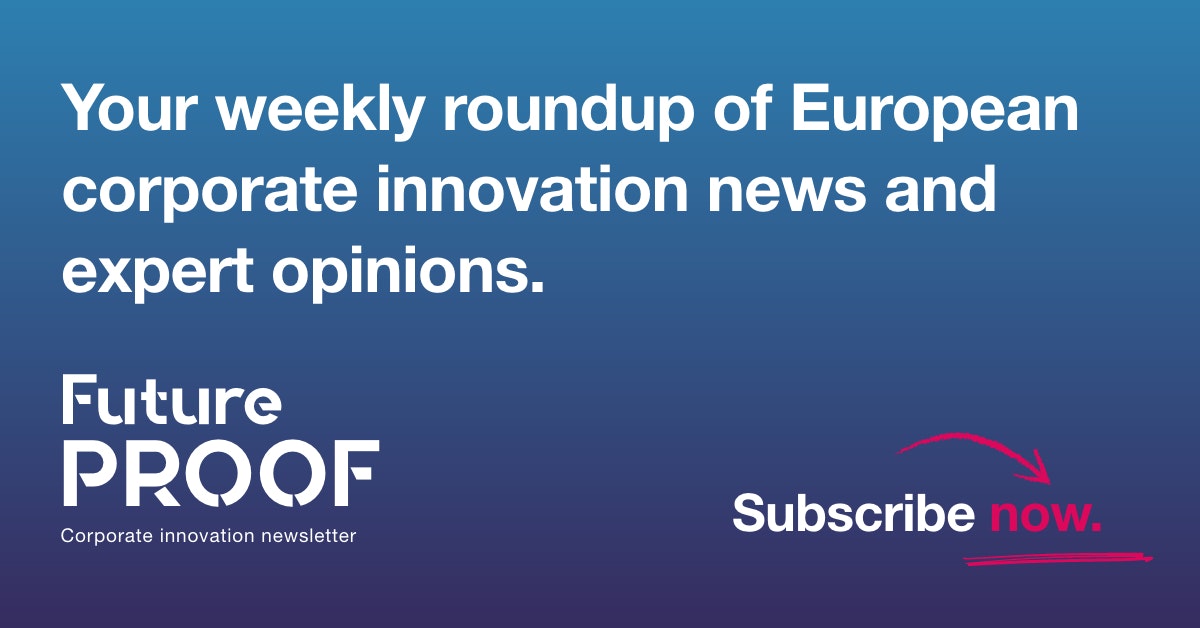 Big corporations, keen to soak up new ideas from innovative startups, are still figuring out the best way to work with them. Many have copied the big pitch events first popularised by startup accelerators like Silicon Valley's Y Combinator, bringing in dozens of promising startups and making them compete for a spot on a corporate accelerator programme. These typically offer financing, mentoring and the possibility of a joint pilot programme with the corporate sponsor.
It shouldn't be about startups entertaining senior

management.
But an alternative approach that is growing in popularity is the "venture client" model, where big corporations support startups not by investment, but by giving them business straight away. BMW's Startup Garage, founded in 2015, is famous for pioneering this approach. It has ended up backing companies such as haptic software provider Aito, sensor specialist Lunewave and quantum computing company QC Ware.
Founders Factory in London does something similar in scouting startups or building them from scratch for corporate clients, but does take equity in the companies.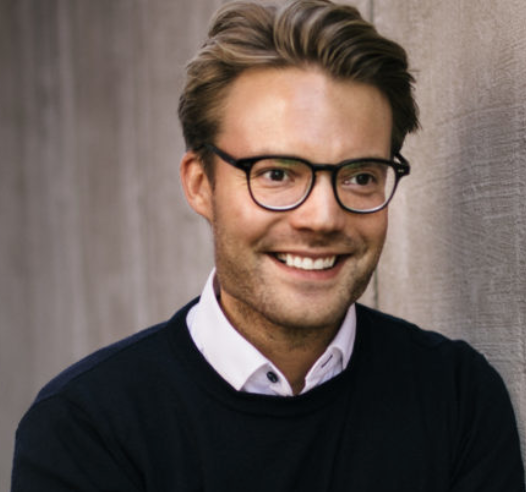 Combient took up the venture client idea two years ago when two of its members, Kone, the Finnish lift-maker and Stora Enso, the Nordic pulp and paper company, wanted to find ways to work with startups.
The Combient network, founded in 2015, is a group of 30 Nordic businesses which work together to share digital transformation strategies and figure out how best to use new technologies, such as artificial intelligence. In 2017 a new function was added: a six-person Foundry team that helps member companies scout startup partners and handle the practical aspects of collaboration.
How Combient Foundry's model works
The approach is extremely focused — or as Lehtovuori puts it, involves "doing a lot of homework".
The team identifies business needs within the Combient companies and then works with a range of venture capital funds and accelerators to find companies that can help. Three times a year they publish a newsletter with the list of "needs" (the next one comes out at the end of January). For example, Fazer, the Finnish food company, was keen to find startups that would help it develop new ways of selling fresh snack foods, while Kone wanted to find better ways to track materials at construction sites.
Startups don't have to be pulled into the 'corporate vortex', going through meeting after

meeting.
The Combient Foundry team screen some 500 companies on average to find a potential fit. Of these, around 20 are invited for one and a half days of one-to-one meetings with Combient in Helsinki.
At this point, the odds start looking good for the startups. Around half of those invited to Helsinki will end up being offered some kind of deal. Best of all, Combient makes its decision straight after the meetings, avoiding leaving startups in limbo.
"We've taught ourselves to be very quick," says Lehtovuori. "We don't like to waste the startups' time. Startups don't have to be pulled into the 'corporate vortex', going through meeting after meeting."
A first deal will usually be worth €50,000 to €200,000 for the

startup.
A first deal will usually be worth €50,000 to €200,000 for the startup. "The emphasis is on getting something up and running quickly and learning from it," says Lehtovuori.
The big companies like going at an accelerated pace (once they get used to it). "We can gain speed when it comes to time-to-market. Startups come with specific solutions for well-specified opportunities, which means that the value can be generated quickly," says Teemu Salmi, chief innovation officer and head of digitalisation at Stora Enso. "We have been able to implement working solutions with customers in less than six months from the first meeting with the startup company."
What Combient Foundry has learned so far
Salmi says there were some initial teething troubles in specifying precisely what they needed. "This led to solutions and match-making which did not quite fulfil our expectations."
"For a traditional company like Stora Enso, there are many things that we have had to change to make partnerships with startups work — everything from how we commercially work with startups to having dedicated resources which move fast with change management. We have created a 'startup handbook' that helps us describe how to work with startups, from legal, sourcing and other aspects."
For a traditional company like Stora Enso, there are many things that we have had to change to make partnerships with startups

work.
One of the startups that Stora Enso ended up working with was 20tree.ai, a Portuguese startup which uses satellite imagery combined with machine learning to estimate the volume of wood available in a given area of forest. Calculating the yield of a particular forest area can be a very long and inexact process, and Stora Enso was able to speed up this work using the new tech.
Anniek Schouten, chief operating officer and cofounder of 20tree.ai, says getting paid projects is important for startups. Too often they will do a small pilot with a big company but never see it turn into further commercial work.
"Moving from pilot to further implementation is an important step," says Schouten, adding that "the open approach from both sides has been very positive" while working with Combient. Not to mention the fact that having worked with Stora Enso, it was relatively easy to do deals with other Combient members. It is now also working with Husqvarna, a Swedish maker of outdoor power tools like chainsaws and mowers.
Next steps
So far, Combient Foundry has brokered around 40 commercial contracts with around 25 startups. The vast majority have gone on to scale further, and startups have so far earned a total of €16m through the projects.
We all have to learn to accelerate the way we

work.
The next step will be to get more of the Combient companies to try the approach. So far, only six of the 30 companies — Kone, Stora Enso, Husqvarna, Fazer, Epiroc and Scania — have been part of startup deals, but Lehtovuori says he is seeing increasing interest from the remaining 24 members now. Like Stora Enso, many of them will need to change some of their systems to make it easier to work with startups.
But he's convinced the effort is worth it. "It is a race for talent now, and to be the first to deploy technology. We all have to learn to accelerate the way we work."