After what has been a precarious year for many coliving startups, Berlin-based Habyt has today acquired coliving company Quarters — bringing its number of rooms to 4k in 5 countries across Europe.
The deal marks Habyt's third acquisition since its founding in 2017, and is a sign that the consolidation of the sector is continuing at pace spurred on by the Covid-19 pandemic. 
Coliving in Europe appears to be shaping up into a winner-takes-all kind of game. Due to problems on the supply side, buying smaller local players is one of the few feasible ways coliving businesses can expand.
"Coliving works at large scale, therefore consolidation is to be expected — especially in downturns of the market," says Luca Bovone, Habyt's CEO and founder. 
He adds: "The deal marks the beginning of a real consolidation season for the coliving industry in general. With the emergence of one larger player we believe smaller players will stop growing."
Habyt is ostensibly the only player in Europe pursuing an "aggressive M&A strategy," according to the CEO.
Last year, Habyt acquired Madrid coliving company Erasmo, as well as Berlin startup GoLiving, in its bid to become the number one coliving provider in Europe. 
"We've shown that we can successfully execute a buy and build strategy, consolidating the European market into one large leader," says Bovone.
A survival strategy
For Quarters — which was founded in 2012 in Berlin and was one of the first coliving players globally — the acquisition provides a lifeline.
Until recently, the company had 3k units live and 4.5k under development across the US, Germany and the Netherlands. Then Covid-19 hit.
While the European side of the business remained healthy, Quarters had to shut down its US operations due to plummeting residential prices and low occupancy rates in its markets of New York, Chicago and Washington DC. 
The company filed for bankruptcy on January 15th, and straightaway "began an M&A process to find a new home for the European business," says Ferdinand von Fumetti, Quarters' cofounder and CFO.
Being acquired by Habyt was the most preferable option for Quarters, as Habyt is the only coliving company in Europe "fully-focused" on growing via M&A, says von Fumetti. 
"Combining this with Quarters' large portfolio of 2.1k live units will no doubt ensure Habyt becomes the leader of the coliving sector in Europe — and perhaps the globe."
Scale and profitability
Since coliving is a fairly low margin business, companies need scale to achieve profitability — and that can be difficult, says von Fumetti. 
"The biggest issue for coliving businesses is supply. In a non-pandemic situation, there will always be demand for affordable housing in city centres, but on the supply side, it's rare to find empty residential buildings that you can rent for a fair price."
As a result, growth options for coliving companies are "rather limited."
If coliving providers can acquire other companies with large portfolios, it's a shortcut to get the scale you need to

breakeven.
That's why Habyt's M&A approach is so clever, adds von Fumetti. 
"If coliving providers can acquire other companies with large portfolios, it's a shortcut to get the scale you need to breakeven."
With the scale provided by Quarters, Habyt will break even in the next 6-12 months, says Bovone. But, there are other benefits of the acquisition too.
So far, Habyt has been a "little behind" on the technology front, according to the CEO. Integrating Quarters' technology — in terms of mobile apps and property management systems — will allow Habyt to "accelerate its tech roadmap by 2 years."
Additionally, the management team of Quarters — that has eight years of experience in the industry — will be an "invaluable asset" for Habyt, filling many of the strategic positions the company is looking for.
New opportunities
At the start of the pandemic, the future of the coliving sector looked precarious.
Coliving companies across Europe saw their properties emptied out, as tenants fled densely-packed cities, or flew home to their families. 
But, the coliving model has proven resilient nonetheless.
Habyt only registered a temporary revenue drop of 7% from March to June 2020. And, its occupancy "floated in the mid-to-high 80s," making the profit and loss of the properties break-even, says Bovone. 
"The coliving business model is, by nature, a residential real estate model which makes it more resilient by default - especially when compared to other  'alternative' real estate assets like hosteling and coworking," adds Bovone. 
Coliving, and housing-as-a-service offerings more generally, have become even more important in light of the pandemic, he adds, since people are working from home and commuting less.
Habyt is seeking to capitalise on these trends by expanding its product offering. The company plans to include ergonomic chairs and screens with cameras into their coliving facilities to make working from home decidedly more comfortable for its tenants.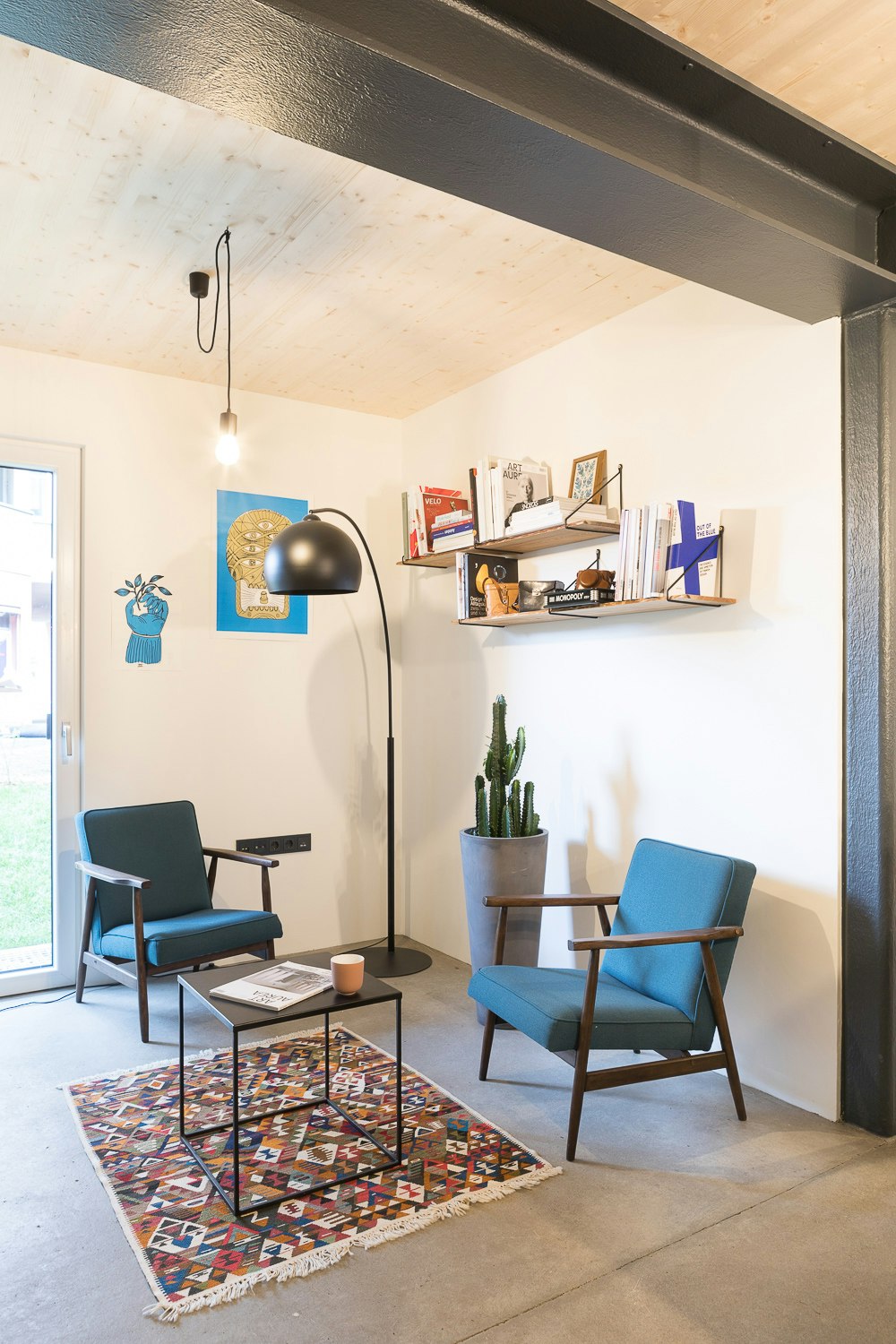 "This is also an opportunity to capture a part of the monthly spend that people previously spent on coworking spaces," says Bovone, adding that coliving and professionalised residential properties are poised to take a bigger share of the property market post-pandemic.
Another trend that works in Habyt's favour is the rise in remote work. 
Bovone says that people are more inclined than ever to move around, "spend 3 months of the year in Madrid and then get back to Berlin for the warm season", and Habyt enables that.
With the acquisition of Quarters, Habyt now operates in 13 cities across Portugal, Italy, Spain, Germany and the Netherlands — and customers are able to move freely between these properties with just one subscription.
Future plans
So, what's ahead for a coliving startup seeking European domination?
In the short term, Habyt will focus on recovering fully from the effects of Covid-19 and integrating Quarters' portfolio, technology and team. 
Beyond that, Habyt wants to continue to execute its buy and build strategy and expand to more countries, including France and Denmark, and even the far-flung continents of Russia, Asia and South America.
As of now, Habyt has no plans to expand to the US.
"We've learned from the mistakes of others. As a German or European company, expanding to the US is a double-edged sword, and few companies succeed there," says Bovone. 
Habyt is also planning a large Series B round which is "going quite well already," according to Bovone, and will be announced between May and June this year.