Europe likes to think it's facing a huge talent shortage in coders, software engineers and developers.
But this problem has its roots in racism and cultural bias, according to Ariel Camus founder and chief executive of Microverse. The Barcelona-based startup has raised $12.5m to expand its global software training programme, in hopes to prove to employers that a software developer in Africa is worth no less than one based in Europe.
The round was by Northzone and joined by previous investors General Catalyst and All Iron Ventures.
Microverse is one of a growing number of technical training programmes that use an income share agreement model (ISA). This essentially means that students pay nothing to complete the course and repay their fees as a percentage of their salary once they start earning a certain wage.
What makes Microverse different, says Camus, is its focus on training students based in developing economies in Africa and Latin America, who he believes represent an untapped goldmine of potential tech talent.
"How is it that we're wasting 90% to 95% of the world's potential? I can't imagine a future where that doesn't change," he says. "Our training is specifically designed for international and remote opportunities. So we're not trying to compete with local universities and local boot camps."
"So much racism"
Alongside it's peer-to-peer based learning programme, which we'll come back to, Microverse offers its students ongoing access to a career coach, who helps graduates hone their applications to remote and international employers. 
And while Microverse claims that 96% of graduates are employed within six months of finishing the course, Camus says students from developing economies still face huge prejudice from European and US employers.
"The cultural barriers are massive — there are so many biases. So much racism and classism and that's happening every day to our students," he says. "It's a very recurring topic in the students' assembly that we run every month, especially for people in Africa."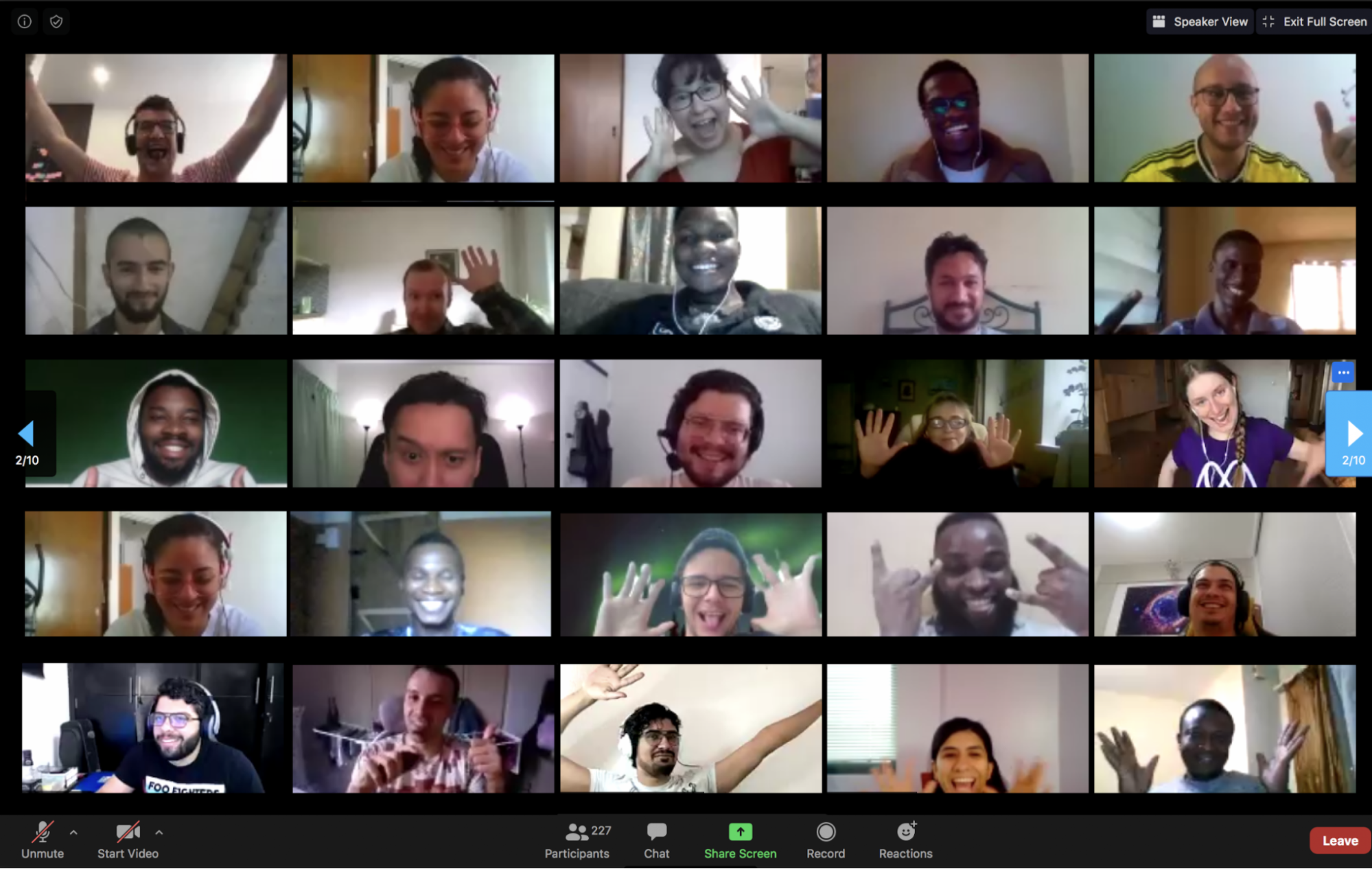 While much of Microverse's new injection of capital will be used to grow and expand its current product, Camus says it will also launch a new course for managers of remote teams. One of the course's aims will be to try and break down the cultural biases found when hiring internationally.
"We are starting now — by working with employers — to make sure that they run out of excuses to not do this," says Camus.
No teachers
The market leader and best-funded player in the ISA space is San Francisco-based Lambda School, which has raised more than $120m in funding, but Microverse believes its peer-to-peer learning model will allow the startup to scale faster and reach more students over the next 10 years.
"We are probably the only school with no teachers, and we're doing this in 118 countries today," says Camus. "The peer-to-peer model allows us to make this more scalable so that we can grow it faster, but also allows us to make it way more cost-efficient."
Microverse students are paired up with an onboarding mentor for the first five weeks of the course and are then assigned working groups for a variety of code-based projects. The students then learn from each other as they collaborate remotely on the project, which Camus says closely mirrors the reality of working in a remote and distributed team. 
"I would say the most important part of the experience is not about learning to code. It's about learning to work remotely and with people from different cultures and backgrounds. That is a competitive edge that they get by the time they finish Microverse," says Camus.
Quality control
While peer-to-peer learning might be good preparation for working life, it does also open up Microverse to criticisms about value for money and the quality of the course.
One Reddit user replied to a post asking "Should I join Microverse?" with a strongly worded response: "DON'T do it! I have tried the Microverse program and honestly it is not worth it…. They (the mentors) don't really care about you and you don't have contact with the staff unless you have some issues."
And while Microverse does boast an impressive 4.84 star review on Course Report, Camus is mindful of the quality control issues that come with a peer-to-peer model.
"In a peer-to-peer experience, the quality of experience is determined by the quality of the peers," he says. "That's what makes peer-to-peer so hard and why no one else is doing it."
Microverse is now working on ways to make the course easier to put on pause for students that run into life difficulties, to try and improve levels of engagement amongst the peer-to-peer community.
Is income sharing caring?
While ISAs might seem like a bit of a win-win scenario, with students not required to pay anything until they are employed, not everyone is convinced.
Javascript bootcamp Codeworks recently published a blog explaining why they won't be using ISAs. One reason is the high dropout rate from these courses, which push up prices for the successful students who do go on to find jobs.
Camus is aware that Microverse has a higher price point than other bootcamps but says this issue is offset by the startup's model that targets lower-income countries, as the average salary increase for graduates is 240%.
"I think it's important to put ourselves in the shoes of most of the people we work with in these developing and emerging economies," he argues. "Their previous salaries were around $200 a month. Now they're making, on average, around $2k a month when they graduate. So even after paying 15% back to us, it's still a very life-changing opportunity."
The 'learn now, pay later' model is certainly gathering steam around the world, with prestigious bootcamps like Ironhack and LeWagon offering ISA options via partnerships with outside financing organisations.
Some startups are offering even more radical solutions, such as Forte, which is working on a model where students' fees are later recouped through the income tax they pay once employed.
In Microverse's case, Camus believes the appetite for remote employees with technical skills has only been accelerated by the pandemic, vastly increasing the job market for the programme's students. If he's right, the market for top tech talent in Europe might be about to get a lot more global.