Earlier this year, Berlin-based femtech Clue achieved something pretty bloody hard: its digital contraceptive device got Food and Drug Administration (FDA) clearance and is now being rolled out in the US. 
It also just raised €16m in a round led by Balderton and Future Positive Capital, and brought onboard two new co-CEOs to take over from founder (and coiner of the word "femtech") Ida Tin. 
Clue launched as a period tracking app in 2013 and has since been helping people with cycles "build up an understanding of themselves and their bodies," says Carrie Walter, one of Clue's new co-CEOs.  
Recently, a user told the Clue team that their doctor was able to diagnose them early with ovarian cancer, based on the changes in her cycle tracked on the app.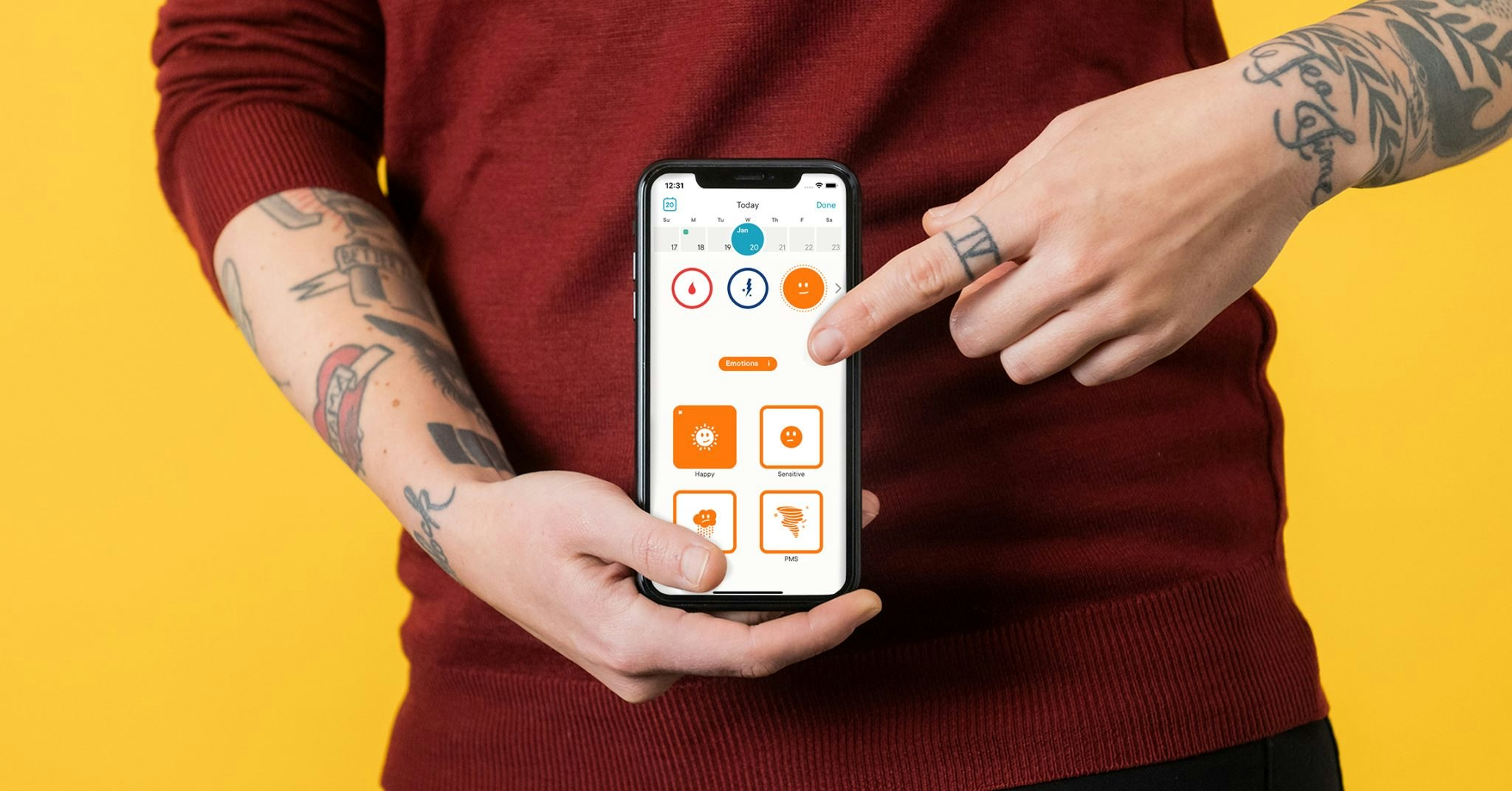 Clue is in a good position to offer women a "high standard of care," especially now that it is fully regulated, adds Walter.
"We want to be a consumer app that really speaks to people, but that doesn't compromise on quality."
Getting FDA clearance
With the launch of the digital contraceptive, Clue becomes one of the first mass consumer app that is also a direct-to-consumer medical device company in the femtech space. But building it was no picnic, says Walter.
To meet stringent medical standards, every process and "single piece of code" was subjected to extensive scrutiny by the American drugs regulator. 
"These are some of the world's top experts pulling your data apart, asking probing questions about the clinical trial, the efficacy, the statistics behind it, the machine learning that creates the algorithm, about our processes," says Walter.
"This is not stuff that tech startups do. And we did it during Covid — where, frankly, we were pretty squeezed for time, while developing a subscription model."
The added challenge is that female health is still "extremely under-researched" and the lack of data on women makes it hard for any femtech company to develop quality products, says Walter.
Despite the "huge learning curve" Clue has experienced in the last few years, Tin tells Sifted that she's proud of what her team — now 80 employees strong — has been able to achieve.
"There's a lot of new skill sets that we've brought on board, and I think it's so impressive how much the team learned so fast."
Tin also sees Clue's latest funding round as a vote of confidence in femtech, which is seeing record levels of investment. According to Pitchbook, 2021 saw global funding for the femtech industry from VCs cross the $1bn mark for the first time. 
Taking the time to get things right
The launch of Clue birth control was a natural next step for a company that sees itself as a "companion" for women through all stages of their life: from understanding their first period to monitoring the changes in rhythm that come with menopause.
But it was also a necessary step to keep its 12m monthly active users safe.
"A lot of people were already using Clue as some kind of DIY pregnancy prevention, which isn't safe," says Walter. That's why Clue, she adds, took the step to create a reliable birth control method "that also met the clinical standards of a medical device".
We honestly want to make sure we get things right. There's a lot at stake here for our

users
Clue's digital contraceptive uses tracked period start dates to enable women to monitor their fertility. It combines the user's menstrual cycle data with a mathematical model sourced from clinical research data to forecast which days they are at high or low risk of pregnancy. The femtech says it doesn't share any health data with ad agencies and works with anonymised data sets to protect users.
While some people may be sceptical of trading their traditional contraceptive methods for fertility tracking, Clue's birth control method has the same level of effectiveness as other common contraceptive methods. 
When the FDA gave Clue clearance to offer this feature, the US regulator examined a Clue Birth Control clinical trial and determined the following: the Clue birth control algorithm is 97% effective with perfect use (when used exactly according to instructions). For comparison, the pill is 99.7% effective with perfect use and condoms are 98% effective with perfect use.
Tin, however, is quick to say that Clue doesn't claim that the digital contraceptive is "perfect for everybody". 
In fact, the startup's aim is to have "many different products for people to choose from, so that they can find whatever it is that fits them best," she adds.
100 years ago, I would have gone to prison for trying to do what I'm

doing
Clue birth control is slowly being rolled out in the US, where more than 19m women live in so-called contraceptive deserts, or places without reasonable access to local healthcare centres that offer the full range of contraceptive options.
The rollout of the new feature is slow and considered for a reason, says Walter: "We honestly want to make sure we get things right. There's a lot at stake here for our users." 
Other startups learned this the hard way. Natural Cycles — a Swedish fertility app which tracks body temperature to predict when women are at their most fertile — received a spell of bad press when some of its users became pregnant unintentionally. 
Following the reports of unwanted pregnancies, an investigation took place and the Swedish Medical Products Agency completed its review in September 2018. It concluded that the pregnancies were, in fact, in line with the product's failure rate of 93% effective with typical use.
"Nothing really significant gets built very quickly. And we are aiming for something really significant," adds Walter.
A different approach to 'blitzscaling'
It's true that funding for femtech is increasing, and investors are more tuned in to the opportunity in the market, says Tin. But when you consider that female health is "one of the biggest spending costs in the public healthcare system, [the funding] is nowhere near enough".
The multimillion-dollar rounds that speedy grocery delivery companies are raising is particularly galling, say Tin and Walter. Berlin-based startup Flink, for example, raised €750m just last week, while Gorillas grabbed close to $1bn in Series C funds in October.
The femtech sector is expected to be worth $60bn by

2027
"We could sit here and be upset about it, but I'd rather take the stance that 100 years ago, I would have gone to prison for trying to do what I'm doing," says Tin. "I'm confident that there's real global potential for this kind of product: so many women have phones but don't have access to birth control."
There's a huge market opportunity too. The femtech sector, which addresses half the world's population, is expected to be worth $60bn by 2027. 
"I think it's important to add that we haven't had to go around with a begging bowl and could have raised more money if we wanted to," says Walter, who adds that Clue's recent round was oversubscribed. 
"The amount we raised is what we think is the right amount to build things in a considerate and sustainable way," Walter says. "The world has picked up on the fact that this is a useful product and it's on us to not try and make the biggest splash, but be as thoughtful as we can in the roll out."
I think there's a sense that those companies will eventually become more like us, rather than us becoming more like

them
This approach is the opposite to the "blitzscaling" method common among some startups, says Tin. 
"But I think all of tech is going to have to take a more sustainable approach to things in the future. I don't think our planet is doing well as a result of this kind of [aggressive growth] mindset.
"I think there's a sense that those companies will eventually become more like us, rather than us becoming more like them."
This doesn't mean that Clue won't aim to raise serious cash in the future.
 "I'm hoping we can do a really big ticket round within the next nine to 12 months!" says Tin.
Humble origins
When Clue was first founded in 2012, it started out as a hardware device that tested hormones via saliva. It later pivoted to become a period tracker.
Since then, Clue has widened its scope and has become a platform for many different aspects of female health, from periods and ovulation to birth control and sex. It prides itself on being an educational resource: offering science-backed articles on female health and sparking conversations about diversity, inclusion and LGBTQIA rights.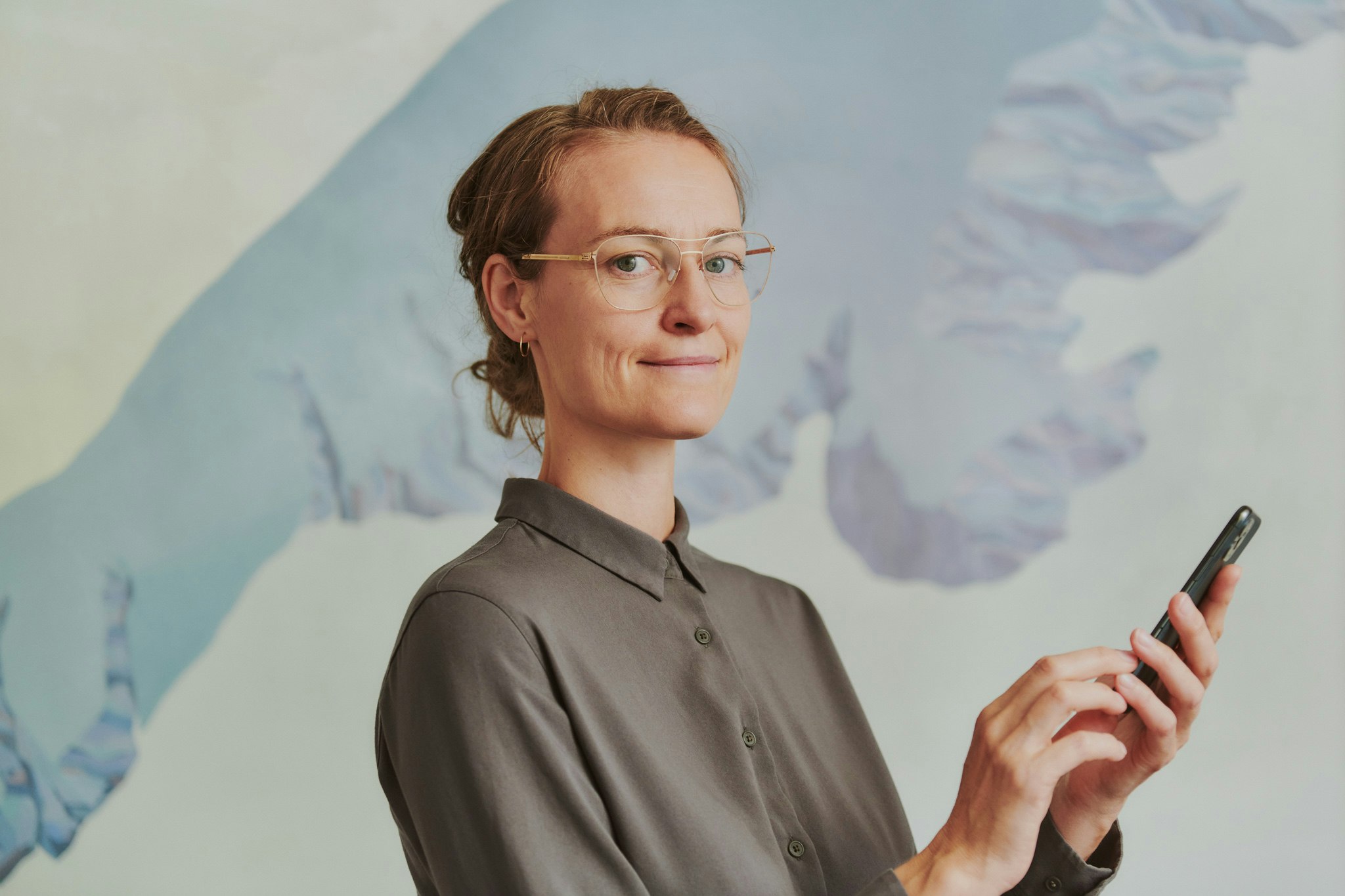 However, the startup hasn't seen huge growth in comparison to other femtech companies. In the eight years since its founding, Clue has raised €24.7m in funding. Meanwhile Elvie, a company known for its Kegel trainer and silent breast pumps, has raised €134.4m to date. 
Other femtech companies, including ones developing period trackers, have entered the market and the space is  quite saturated, says Walter. Yet Clue, being fully regulated and constantly in touch with users to iterate the product, stands out from the rest, she says.
The startup is also entering a new era of "growth and innovation", says Tin, with two co-CEOs at the helm: Walter, who was formerly Clue's general counsel, and Audrey Tsang, who was Clue's chief product officer. 
In a recent article, Tin wrote: "Luckily for Clue, we have two leaders in our organisation… who have specialised skills in spades, and whose model teamwork and partnership can be an example for the technology industry at large.
"Choosing to challenge also means challenging traditional notions of what leadership and success looks like."
Miriam is Sifted's Germany correspondent. She tweets from @mparts_
Correction: the original version of this article read that Clue's digital contraceptive was FDA approved, when it was actually FDA cleared.