Europe's cohort of green unicorns is expanding fast. There's refurbed electronics startup Back Market, France's most valuable startup, Climeworks, which recently nabbed the biggest ever investment for a carbon capture startup, and a host of other climate techs which have secured valuations over $1bn.  
And now there's a whole new cohort of "soonicorns", edging closer to their own ten-digit valuations. 
We've used data from Dealroom to compile a list of Europe's top 10 climate tech soonicorns. Each company was founded in 2005 or later and has raised their most recent rounds in 2020 or later. They have valuations ranging between $400m and $990m. 
So, who are the rising climate tech stars? And who will be next to hit a $1bn valuation?
Deepki 
What: A SaaS platform for the real estate industry to measure sustainability metrics
HQ: Paris
Latest valuation: $660m-990m (Dealroom estimate)
Founded in 2014, Deepki wants to help the real estate industry reduce its environmental impact. It's an important task — the World Bank estimates that the industry needs to reduce CO2 emissions 36% by 2030 to help keep the world within 2C of warming. 
Deepki helps companies collect and aggregate data on sustainability metrics: carbon emissions, water and energy usage and waste, as well as other ESG measurements. It tries to automate the process as much as possible, using APIs and web scraping tools. 
Deepki raised a $166m Series C round in March this year, led by Highland Europe and One Peak Partners.
Ÿnsect 
What: Insect farming
HQ: Paris
Latest valuation: $625m (Dealroom estimate)
Ÿnsect is Europe's best-funded insect farming startup. Launched in 2011, it produces mealworms in vertical farms. It's got two sites, in France and the Netherlands, and another under construction. Ÿnsect uses the bugs to produce ingredients for pet, plant and fish feed, as well as developing sports nutrition products for human consumption.
Sifted Newsletters
Climate Tech
Every Thursday
The green transition is underway — meet the startups driving it.
Ÿnsect's raised $425m to date, including a $372m Series C in 2020. 
Innovafeed
What: Insect farming
HQ: Paris
Latest valuation: $616m-924m (Dealroom estimate)
Innovafeed is another bug farming startup — and it's also based in Paris, which is quickly becoming the insect capital of Europe. The company, launched in 2016, is working on protein products made from black soldier flies. Its focus is on pet and aquaculture nutrition.
Innovafeed's latest funding was a €140m debt and equity round in November 2020, led by Creadev and Temasek. 
Go Sharing
What: Shared electric vehicles
HQ: Utrecht
Latest valuation: $605m (Dealroom estimate)
Go Sharing runs a fleet of electric mopeds, ebikes and cars for rental across Europe. It's live across the Netherlands, Austria, Turkey, Germany and Italy, and has raised $66m in funding so far, including a €50m round from Opportunity Partners in April last year.
Sunfire
What: Electrolysis solutions for the production of renewable hydrogen
HQ: Dresden
Latest valuation: $600m (Dealroom estimate)
Europe's betting big on hydrogen power to decarbonise harder-to-abate industries like steel production, and even to power vehicles and heat homes. The transition is going to need a lot of hydrogen, so startups like Sunfire are working on boosting production capacity. It's important that the hydrogen used is produced using renewable energy — Sunfire's electrolysis tech does that. 
The company is the highest funded startup in the hydrogen production sector in Europe. It's raised $163m to date.
Perpetual Next
What: Recovering carbon from organic waste
HQ: Amsterdam
Latest valuation: $592m (Dealroom estimate)
Perpetual Next recovers carbon from organic waste and transforms it into biocoal, which has the same properties as fossil coal and can serve as a substitute to it. Perpetual Next's tech has been used in a biocoal plant in Estonia, which began construction in 2020. The team is aiming to remove one gigatonne of CO2 from the atmosphere by 2050. Perpetual raised a Series A at an undisclosed figure.
VanMoof
What: Electric bikes
HQ: Amsterdam
Latest valuation: $512m-768m (Dealroom estimate)
Dutch ebike brand VanMoof raised a $128m Series C round at the end of last year, making it the best-funded ebike company in the world. It produces two models of bikes, aimed at commuters in cities. The electric bike market is expanding at pace — ebikes now account for 17% of all bikes sold in the Netherlands and Germany.
VanMoof's last round was led by Asian private equity firm Hillhouse Investment. 
Swappie
What: A marketplace for used electronics
HQ: Helsinki
Latest valuation: $496m-744m (Dealroom estimate)
Finnish startup Swappie runs a marketplace for refurbished smartphones. It's predicted that smartphones will generate 146m tonnes of CO2 emissions in 2022 — and 83% of them will come from the manufacture, shipping and first year of use. 
There's a whole cohort of second-hand electronics marketplaces, including French unicorn Back Market. Swappie could be the sector's next unicorn — it raised a €108m Series C in February this year. 
Volta Trucks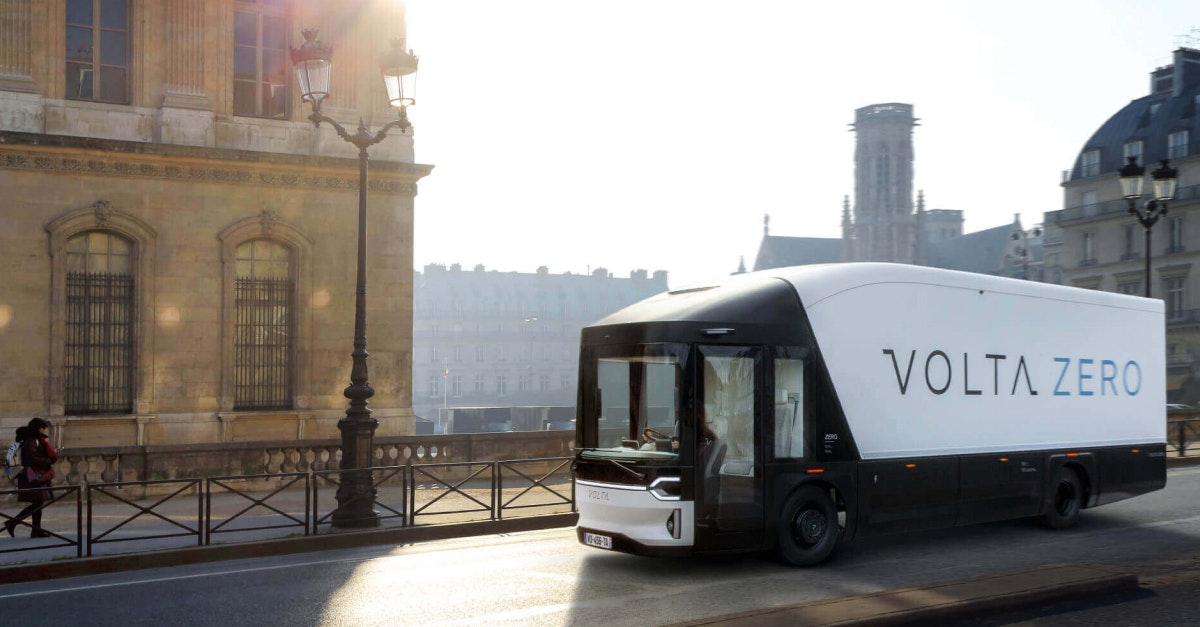 What: Electric trucks
HQ: Stockholm
Latest valuation: $490m (Dealroom estimate)
Competition in the electric truck industry is heating up. Volta Trucks is working on a 16-tonne electric truck that will be able to drive up to 200km on a single charge. It's planning to deliver prototypes to customers this year. The company raised €230m in February.
"Our ambition is that it should be as easy for someone that doesn't know how to run an electric fleet to go from what they know really well — running a diesel fleet — to running an electric fleet," founder Carl-Magnus Norden told Sifted last year. 
Newcleo
What: Small-scale nuclear reactors
HQ: London
Latest valuation: $472m-708m (Dealroom estimate)
Italian physicist Stefano Buono is behind Newcleo, a UK startup which is developing small nuclear reactors. They're targeting ships and islands as their first customers, and want to move up to bigger versions of the reactors, which could eventually power national power grids. 
Buono previously worked at CERN, the European nuclear research organisation, and then founded Advanced Accelerator Applications, a nuclear medicine company that sold to Novartis for $3.9bn. 
Newcleo has raised $118m to date.
Verkor
What: Battery cell production
HQ: Grenoble
Latest valuation: $440m-660m (Dealroom estimate)
The battery gigafactory race is on in Europe. Companies around the continent are setting up large-scale factories to produce batteries that will power the electric vehicles of the green transition. France's main contender is Verkor — which is building a gigafactory in Dunkirk, in the north of the country. It's aiming to deliver batteries by 2025 and has secured a contract with Renault Group. Verkor's raised $110m to date.