While layoffs have hit tech workers this year, climate tech is still going steady. Founders are sending out signals for engineers, product managers, marketing advisers, HR professionals, accountants and a swathe of other roles as a combination of optimism about growth potential and favourable public policy have helped the sector boom. 
That's not to say that the competition isn't fierce for those looking to transition into the field. 
"We get between 300 and 500 speculative applications a week," Lubomila Jordanova, CEO and founder of corporate carbon accounting and decarbonisation software provider Plan A, tells Sifted. 
A significant portion of the applications Jordanova receives are from people with backgrounds in traditional corporate fields like finance and consultancy. That doesn't automatically make someone a less attractive candidate, but "they need to come with the capacity to set up structures for scale", she says.
So, here are a few climate tech roles with huge growth potential that industry leaders are watching for — and some tips on how to get them. 
Environmental scientists 
What's a role that's primed for a takeoff? For Vuk Trifkovic, managing director and partner at BCG X, consulting firm BCG's new tech build and design unit, it's environmental scientists. 
"In the same way that a purely digital startup will boast about how many data scientists they have or how many AI engineers they have, startups in this space will boast about how many environmental scientists they have," he tells Sifted.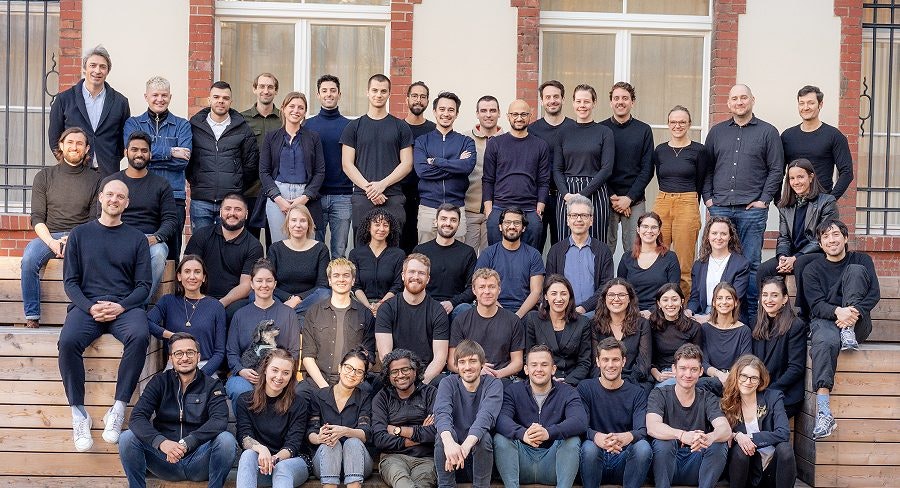 This is because climate tech startups are looking to disrupt almost every industry, so having a well of sustainability knowledge that a startup can apply to software products, carbon offsetting or carbon accounting is really attractive right now, Trifkovic says. 
Sifted Newsletters
Climate Tech
Every Thursday
The green transition is underway — meet the startups driving it.
That includes working with or even directly hiring experts with a background in academia, says Astrid Rauchfuss, a board member for climate tech companies Exeger and Orcan Energy. 
For academics looking to transition into industry in particular, companies in deeptech and in their R&D phase are prime targets for a highly specialised academic skill set, she adds.
Climate data scientist 
Data science will also be critical in the fight against the worst impacts of climate change, as data scientists can create models to do things such as forecasting clean energy supply and calculating emissions. 
As the issues become more severe, we're going to get more interest from people with corporate and tech

backgrounds
"A quarter of Plan A's team is climate data scientists, so that is definitely a skill set that we need within the team," says Jordanova. 
However, she acknowledges that as the climate crisis worsens, having a background in climate tech will matter less to people than the urge to help. 
"As the issues become more severe, we're going to get more interest from people with corporate and tech backgrounds, because it is inevitable for people to want to be part of the solution," she says. 
Project manager
As much as climate tech startups need technical expertise on their teams, they equally need people with backgrounds in logistics, project management, partnership negotiation and financing. That's how Charlotta Liukas, head of operations at carbon removal startup Carbo Culture, transitioned from a background in design and global development into climate tech. 
Liukas says "project development roles are going to be super super important in future", adding that working at a solar electrification startup in India in her 20s showed her the range of innovation and skills required for any ambitious project to get off the ground.
Rauchfuss is also heavily involved in hiring strategies in her role as a board member for climate companies. She encourages people thinking about transitioning into climate tech — even if they're nervous about the risk involved in new ventures — because the need is so crucial. 
"I see a tremendous momentum in the market," she says, and "given where we stand right now, every single company and every single individual thinks about how to save energy". 
Engineer
Another profile that's always going to be hot in climate tech is "good, old-fashioned engineers", says Trifkovic. 
More and more engineers are transitioning into climate, and we're seeing that in the kind of inbound applications that we

get
That's both on the digital side and also in the hardware, physical infrastructure realm. Because "software alone isn't going to solve this crisis", says Rauchfuss.
Liukas agrees: "I do believe that more and more engineers are transitioning into climate, and we're seeing that in the kind of inbound applications that we get." However, she says engineers looking to transition into climate tech should remember that startups are an entirely different type of structure to a large corporate. 
Numerous digital resources have popped up to guide software engineers looking to transition into the industry. Website Climate Draft is one and has an active jobs board with more than 4,000 positions listed — as well as educational material and a networking platform for those out of work in the tech community.
Mechanic
One skill set that's often overlooked by tech entrepreneurs is about to be in high demand, according to Trifkovic — mechanics. 
I would urge everybody to realise that working in climate tech is going to be fundamentally

different
"We won't be able to actually roll out the infrastructure" for the energy transition, Trifkovic says, without filling new roles in fields like heat pump installation, solar installation and maintenance. "Perhaps these aren't as glamorous as a PhD in environmental engineering, but they're just as needed and just as important."
To fill those roles, climate tech companies may actually look to recruit from major oil and gas exploration corporates — where the specialist skill sets are. 
But on both the recruiter and candidate side, Trifkovic cautions the importance of having realistic expectations. "I would urge everybody to realise that working in climate tech is going to be fundamentally different," he says. 
Unlike in fields like oil or social media, one company's advantage does not automatically equate to another's disadvantage. He adds that "by definition, it will be much more collaborative, and that is precisely what I'm seeing in the climate tech universe".