Clim8, a London-based sustainable investing platform, has launched its app after an eight-month beta testing period with a promise to help fix the "dysfunctional" landscape for ethical investing.
The launch comes amid a huge boom in European sustainable funds, with assets hitting €1.1tn in December 2020 — up 52% from the year before. 
The EU has also recently tightened legislation surrounding the disclosure requirements for sustainable investment funds in an effort to stamp out greenwashing — something which Clim8 hopes it will benefit from.
Clim8 says it has adopted a 'no greenwashing' approach to choosing sustainable investments by filtering companies in its portfolio with a large range of climate-related metrics beyond the traditional ESG measures typically used today.  
ESG — or environmental, social, and governance — criteria are a set of standards for a company that some investors use to screen potential investments. They typically factor in issues such as energy use and pollution as well as accounting standards and governance.
Duncan Grierson, chief executive and founder of Clim8, says that ESG as a measure is "dysfunctional" and, in some cases, is used as a marketing tool rather than a way to identify a company's positive impact. 
"ESG funds are typically screening out the nasties — things like fossil fuels and tobacco — but they're not proactively looking for companies that are making a difference on climate change," he tells Sifted.
Clim8, for example, screens for issues such as tonnes of carbon dioxide saved, gigawatts of clean energy generated or water saved. Clim8 also selects companies by assessing valuations and business models; and analyses companies' social infrastructure like employee pay, how the company is run and more.
Since being founded in 2019, Clim8 has added 300 stocks to its portfolio in climate tech subsectors like clean energy, circular economy, sustainable food and more. This includes renewable energy firm Ørsted, vehicle software company Aptiv and wind turbine manufacturer Vestas.
How does it work?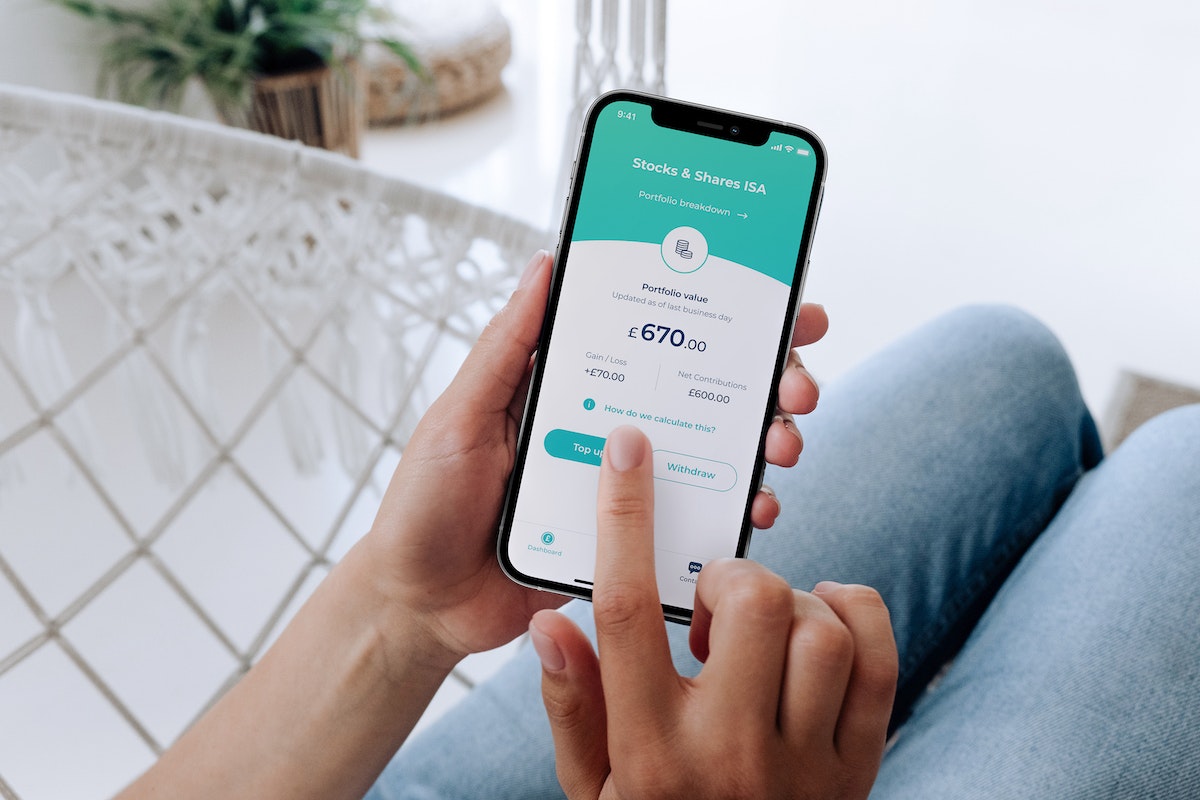 Like most fintechs, Grierson says that users go through an "onboarding process" by providing basic personal details and are then asked questions around suitability, such as the length of time they plan on investing. Then, users can choose between a stocks and shares ISA of up to £20k — which has certain tax breaks in the UK — or a taxable general investment account.
"There are three risk appetites to choose from — adventurous, balanced and cautious — with the equity increasing with higher risk and fixed income increasing with less," says Grierson. This idea allows flexibility for anyone to invest, from the first-time investor to the most experienced.
So far, Grierson says investment returns have been faring well. Over the past 12 months to March 2021, a mix of simulated and real performance information over the adventurous, balanced and cautious portfolios shows a 45%, 25% and 17% return respectively (albeit in a very strong market). This is benchmarked against two indexes — MSCI World and the Barclays Global Aggregated Bond Indices — with average returns at 9%, 7% and 5% respectively.
"When you take into account that this has been going into companies having a positive impact on climate change, I think it indicates that you can have an impact while making good returns," says Grierson. 
"Of course, this is based on past performance so there are no guarantees," he adds.
That's not all the startup is planning on doing with the platform — Grierson mentions that it will add more products to the app but leaves no further comment at this time.
How can you trust it?
The startup provides a list of the top 25 stocks in its portfolio, "which makes up a big piece of where the money is going," says Grierson. "We will continue to add more information and data into the app.
Grierson adds that its "in-house investment team" is what makes Clim8 different to other impact investing platforms. This includes the team's chief investment officer Vincent Gilles, who was formerly head of energy and utilities at Credit Suisse. Grierson himself has been focused on cleantech for over a decade, founding a waste to biofuel business during the cleantech 1.0 boom and managing other businesses in cleantech before founding Clim8.
There are other startups enabling its users to invest in sustainable companies, such as Paris-based Helios which launched earlier this year with over 14k on its waiting list, London-based Tickr which raised £2.5m from Ada Ventures in February and Zurich-based Yova which launched in 2017.
Over 15k people are using the Clim8 app, and since the first Covid-19 lockdown in March 2020, Clim8's team size has tripled from 9 to 27. It's raised almost £6m from investors such as the British Business Bank and prominent angel investors like Doug Monro and Marcus Exall.