Much of the world's future economy depends on satellites — everything from the internet, goods shipping and autonomous cars to climate change monitoring and weather prediction. Citigroup predicts that the space industry could reach $1tn in annual revenue by 2040.
But it's a messy business. Elon Musk's Starlink alone hopes to eventually have as many as 42k satellites deployed in space — and once they get broken or collide with other objects, these objects become waste. 
Switzerland's ClearSpace is a startup with a solution. It's working on technology for space debris removal — and has just raised a €26.7m Series A to accelerate the launch of the world's first-ever space mission to remove a moving, non-cooperative object from orbit.
The round was co-led by OTB Ventures, a Polish VC specialising in deeptech, and Swisscom Ventures, the VC arm of the Swiss telecom provider. 
It's an important step towards making the business of space waste removal commercial, rather than reliant on public funding, says Sergey Gugkaev, the company's chief commercial officer. "We need VC and private money, because this VC mindset is fuelling the commercial developments. If it was all institutional, then it could take tens of years [to commercialise it]."
👉  Download now: Sifted goes into orbit with our new spacetech report
What does ClearSpace do? 
ClearSpace, which was founded in 2018, develops technology and services that can extend the life of active satellites — for example when they run out of fuel — and safely remove them from orbit when they're no longer functioning. 
Currently, the startup is working on three projects contracted by public institutions: two for the European Space Agency (ESA) and one for the UK Space Agency. 
For ClearSpace 1, a €110m contract from ESA, it's making a robot with claws, which will be sent to space to capture a part of one of ESA's dead rockets. The part, which is currently flying at the speed of a bullet, weighs 120 kilos and is a half a metre wide. ClearSpace's spacecraft hopes to catch it and burn it in the atmosphere. The mission is planned for 2026.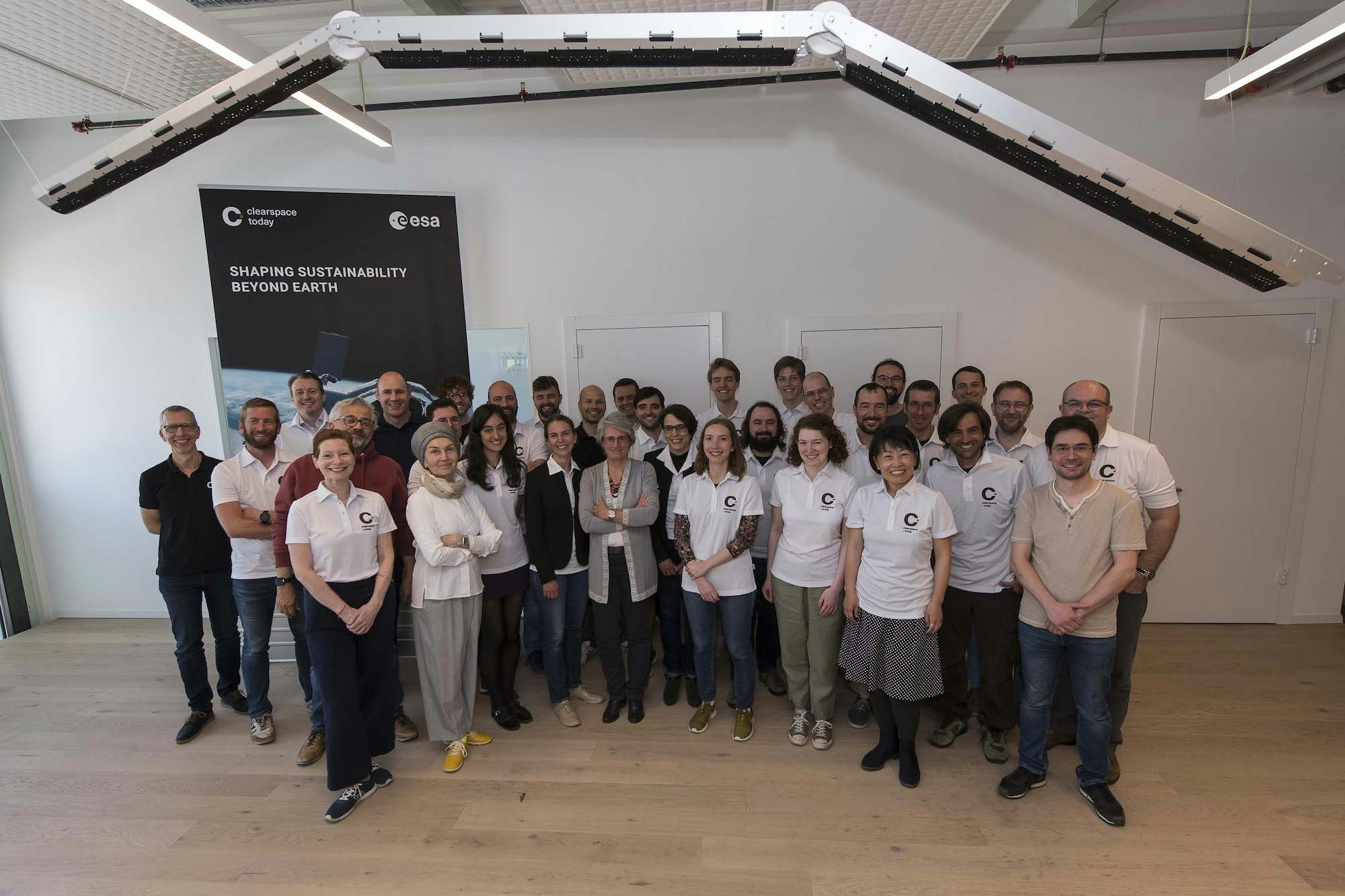 Today, abandoned and damaged satellites and dead rockets — which are bad news because they can crash into functioning satellites — are manually captured and repaired through astronaut-led missions using space shuttles.
Gugkaev says that ClearSpace's mission will be a world first. "No-one previously has been capturing an object that is not designed to be captured, that is not cooperative. It's not like a space station where you have the spaceship that is approaching and docking. Both of them are designed to be docked. Here, it's an uncontrolled object," he says. 
What's the market like? 
According to ClearSpace, there are currently more than 5,000 objects flying around the Earth which could be classified as debris. Every year, approximately 74 new objects become space debris; there are also 3,400 active satellites which will sooner or later go out of use. 
There are several other companies that provide similar services to ClearSpace, such as Japan's Astroscale, the US's Orbit Guardians and France's Share My Space. But ClearSpace says its mission will be the first to capture an object which wasn't designed to be collected.
Who has invested in ClearSpace?
OTB Ventures
Swisscom Ventures
Luxembourg Future Fund, a Luxembourgish VC
Lakestar, a Swiss VC
In-Q-Tel, a US VC
Happiness Capital, a Hong Kong VC
600 T Space Investments, a US VC
What's next for ClearSpace? 
For ClearSpace, the 2026 mission is just the beginning of large-scale operations. When it's successfully concluded, and the company has all the technology in place, the startup will spend much less money on research and development and will focus on selling its service businesses, for a much lower price than today. 
Gugkaev is counting on future regulations — he hopes that as there's a growing interest in satellites, policymakers will force their providers to take care of the waste they generate. Businesses that deploy satellites will then have to cooperate with companies like ClearSpace to remove their junk from orbit.