Coronavirus hasn't just bumped up sales of hand sanitisers and face masks. It's also led to a surge in interest in new approaches to disinfection, and some European startups are among those offering novel solutions.
"Out of the box situations always called for solutions that are potentially different to what's been working in the normal situation before," says Lisa Wendzich, cofounder and chief executive of SunCrafter, which up-cycles decommissioned solar panels to create plug and play solar generators.
The Berlin-based startup, which was officially founded in July 2019, recently won a Global Hack competition focused on developing practical solutions to tackle Covid-19 with its designs for a disinfection station that couples UV lamps with up-cycled solar generators.
"We're always looking at situations where there's an under-provision of something, and now when there's an under-provision of a disinfectant solution, that really lends itself to think 'Hey, we can do something about that'," she adds.
Robots for disinfection
Some startups were already producing innovative solutions for the market, and have been rewarded with a huge uptick in business over the past few months.
UVD Robots, a spin-out of Danish startup Blue Ocean Robotics, which has developed self-driving disinfection robots that use ultraviolet light to disinfect and to kill viruses and bacteria, is one such company.
UVD Robots, which has been commercially in operation for two and a half years, was already seeing strong growth even before the virus hit and had been projecting 400% growth between 2019 to 2020. However, since January sales have really taken off.
"We got big orders from China in January and February, and started supplying every week lots of robots to China. That sort of increased our activity for the first one and a half months," chief executive Per Juul Nielsen tells Sifted.
Sifted Newsletters
Sifted Newsletter
3x a week
We tell you what's happening across startup Europe — and why it matters.
"[Then] suddenly we saw a strong demand in Italy for robots so we ramped up even more, and then it was just spread to the rest of Europe, to the Middle East, and it kind of went crazy, initially for the hospitals," he adds, though now it is not only hospitals that are requesting their robots. "It's also areas where there's a high risk of infection, everything from cruise ships to schools, airports, shopping centres, normal business offices."
"Four months down the road, we are averaging sales and production four to five times higher than anticipated growth," he says.
They've also been expanding their team by around 20 people a month. "We simply need more people just to handle the sheer number of business discussions with customers," says Nielsen.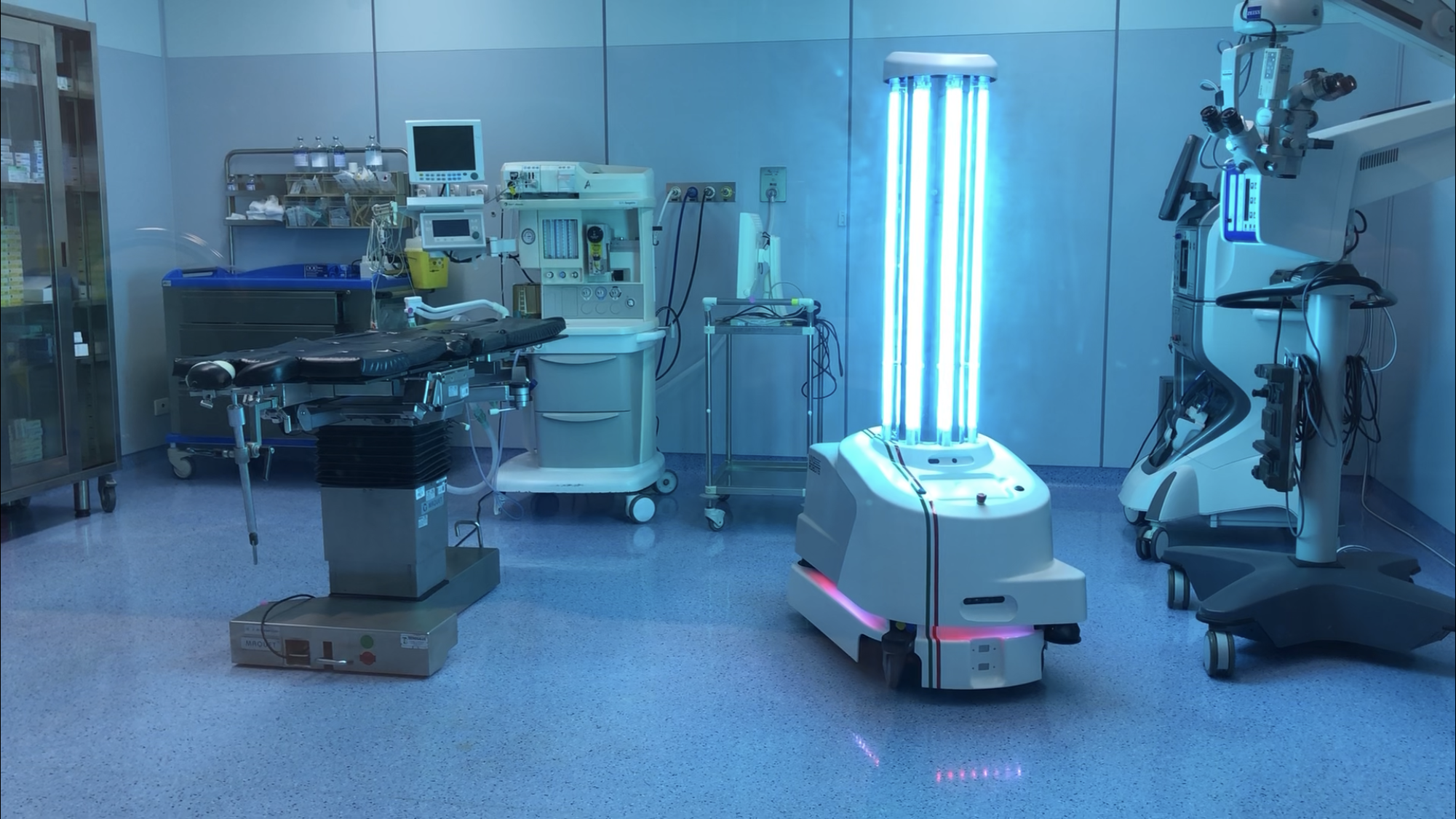 At the same time, other companies are actively moving into the space. Swiss robotics startup Rovenso spent three weeks working on ways to adapt its robots to offer a solution for UV disinfection for common workspaces.
"We develop autonomous robots for security and safety monitoring of industrial sites, so while you patrol at night why not also reduce the viral load of shared areas?" Thomas Estier, chief executive and cofounder of Rovenso, tells Sifted.
Rovenso's robots use 3D models of the environment to target surfaces that are more likely to be contaminated by human touch, meaning they should be able to treat up to 400 square metres of targeted surfaces every night. The startup hadn't been active in UV disinfection before the coronavirus hit, but received guidance from a company operating in the same building as them.
Estier says that beyond usage for companies wanting to increase their employees' safety, they are now investigating opportunities in areas like pharmaceuticals, biotech, medtech and foodtech, where it could make sense to target wet labs in particular.
At the same time, he says that existing robots designed for hospitals can't deal with large spaces, pointing to the quantity of UVC they need to create in a short time. "They can't work more than two hours and a lot of energy is spent where it does not make sense," he says. This could create additional opportunities.
Putting on a coat
Other startups see strong potential in areas like anti-bacterial coatings for surfaces.
Hungarian startup ReSysten, founded in 2014, produces a photocatalytic anti-bacterial coating for surfaces that, once applied, offers up to a year of protection, it claims. The company's products were already in use in hospitals, on the public transit systems and in the private sector in Hungary, but the current pandemic has sped up interest abroad, says chief executive Peter Lehoczky. 
After experiencing an annual growth of 30% over the five years, the company overtook last year's turnover by mid April. "We're going to triple our turnover or more this year," Lehoczky tells Sifted. "We coated 30,000 square meters last year, and we are already past that this year."
The company is now talking with three or four possible investors for acceleration funding, as well as potential partners in markets around the world. "I think this coating technology will be very huge in the market of sanitisation in the next 10 years," Lehoczky says.
ReSysten isn't alone in thinking anti-bacterial surface coatings could be a big market going forward.
On April 15th, Dutch biotech startup LipoCoat announced that it had secured €1.5m in Series A funding to help bring its bio-inspired and non-toxic coatings for infection control to the market faster.
The company, founded in 2016, says it is currently working on seven research projects, partnering with multinationals that want to increase the safety of their medical devices, with the main goal of fighting life-threatening bacterial infections in hospitals. It's already planning a Series B round of €5m in mid-2021, and is also targeting low hanging fruit outside the medical realm, like coatings for contact lenses.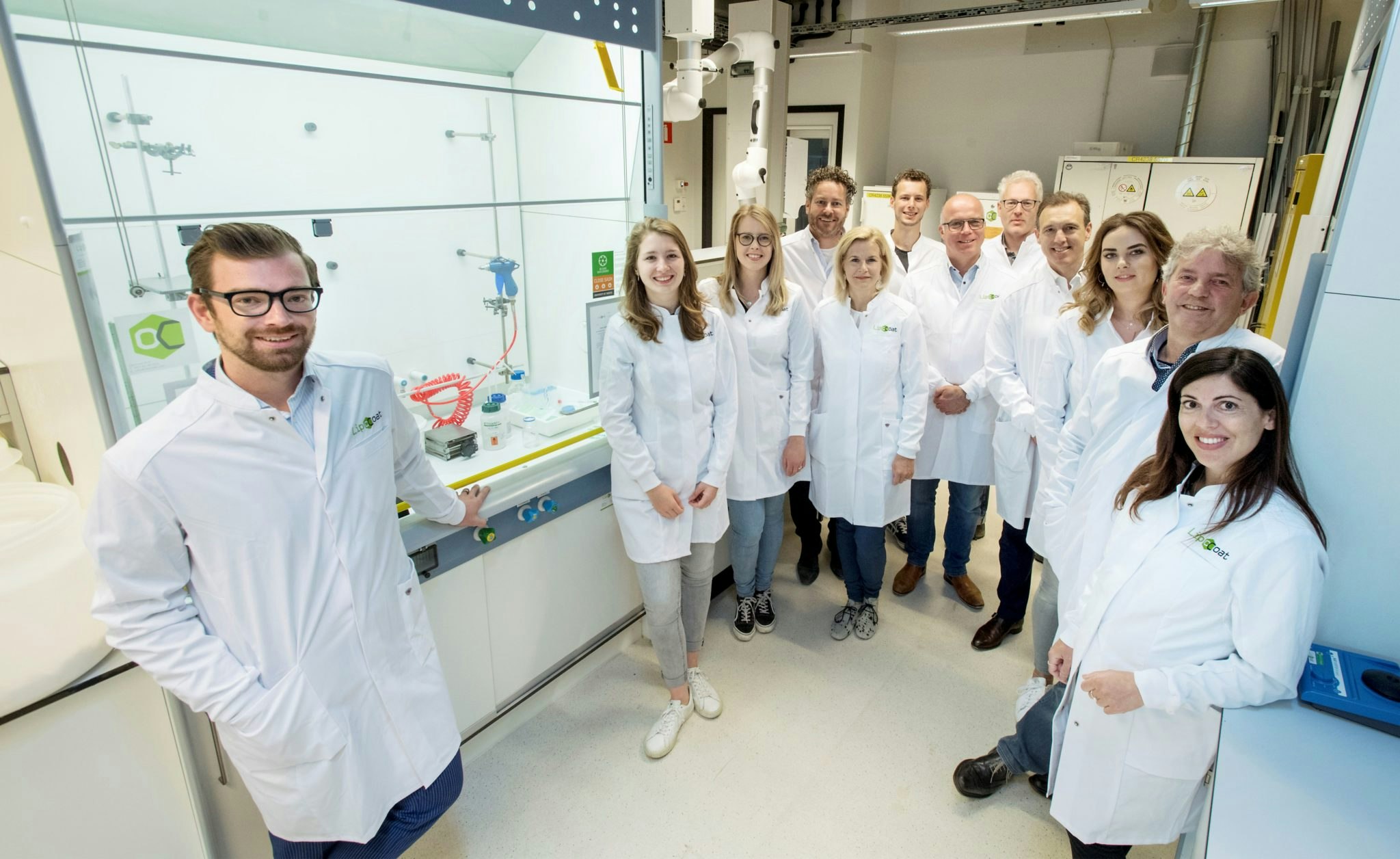 Red tape
However, it's not all plain sailing for companies trying to introduce novel solutions to the market.
Swedish research-based company LifeClean, which was established in 2013 and has patented a chlorine and alcohol-free disinfectant, has faced issues despite the increased demand for its products.
"Our factory is now running 24 hours. We've taken the decision to put in an additional production line and we've subcontracted out some of the bottling. And despite doing all of that we're still four weeks behind," Stephen Jones, LifeClean's international business developer, tells Sifted.
Despite this, Jones can't help but point to the lost opportunities thanks to excessive red tape: "We've got a product that will undoubtedly save lives, but we can't sell it to be used as a medical device."
He says the biggest restraint for companies like LifeClean is trying to navigate the EU regulatory systems, whether it's the biocide product regulations or medical device regulations.
"We've seen tenders come and go. It's incredible, in terms of what we've been able to do, but the majority of our markets outside of Scandinavia are outside of Europe," he adds.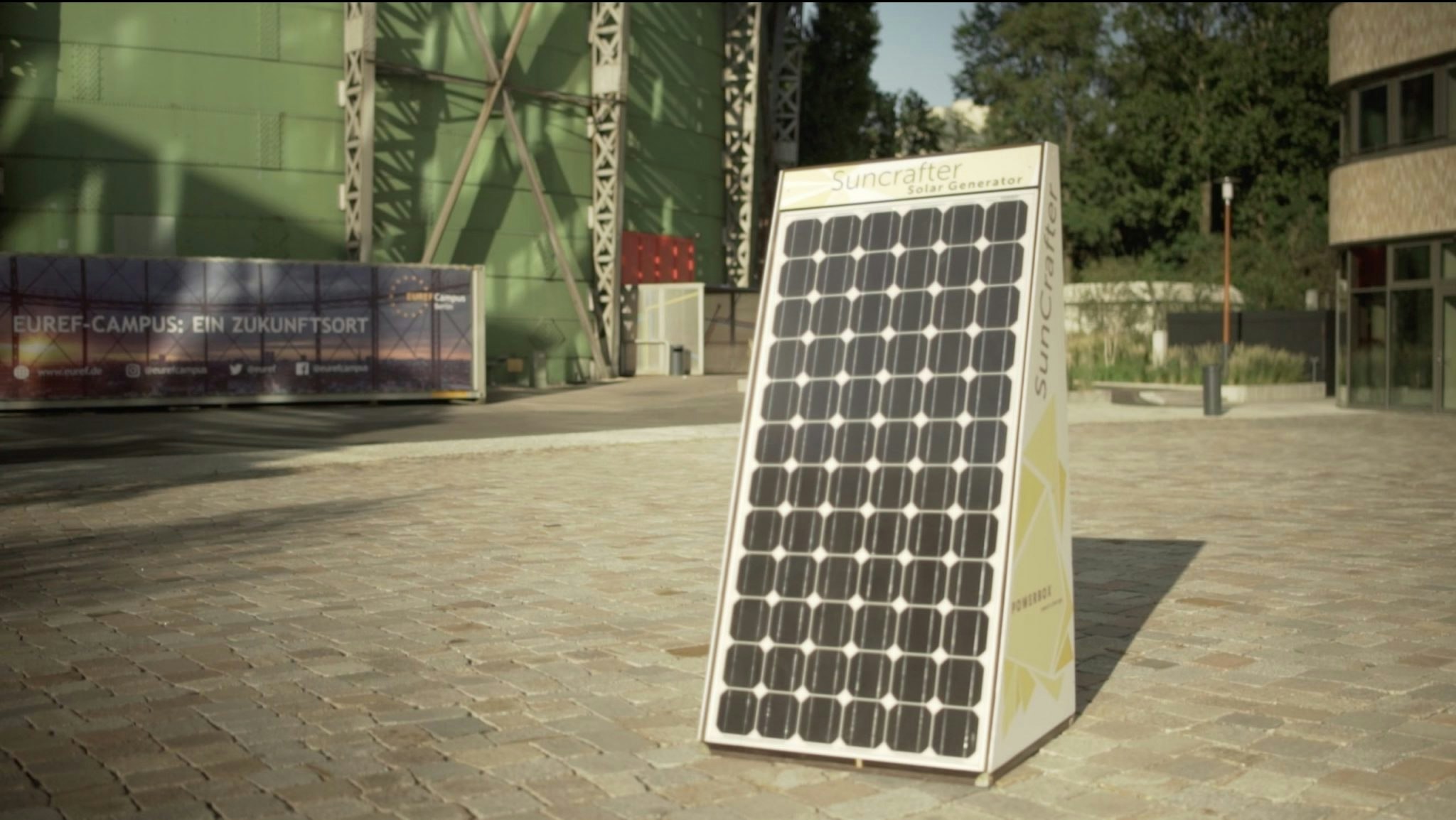 SunCrafter has found a similar issue since it won the hackathon last month.
"UV hand disinfection is technically medically approved, unfortunately it is not legally approved for use in the EU," says Wendzich. "The topic is on the agenda, with heightened importance, but they haven't changed the directive yet. As with many things in the EU, you just can't quite tell the timeframe."
Still, they aren't planning to wait, given the strong opportunity right now for new solutions to keeping things clean. "What we can do for now is disinfection of tools, of medical appliances, or money, phones, even takeaway cups," she says.