There's a little green app that most Londoners can't go half a day without using. And no — it's not WhatsApp. It's Citymapper.
If you're not from London (or one of 38 other major cities around the world) chances are you might not have heard of the transport app. But if you're one of the app's millions of users, you likely never catch a bus, head for an underground station or jump on a train without it. (You also, probably, firmly believe that Google Maps is no replacement.)
Citymapper is not, however, just a transport app. In 2017, it also started running buses and a shared taxi service, with a plan to reinvent not just buses but also how transport systems are run. Citymapper was all set to become the brain of London's enormously complex transport system — and then things didn't quite go to plan.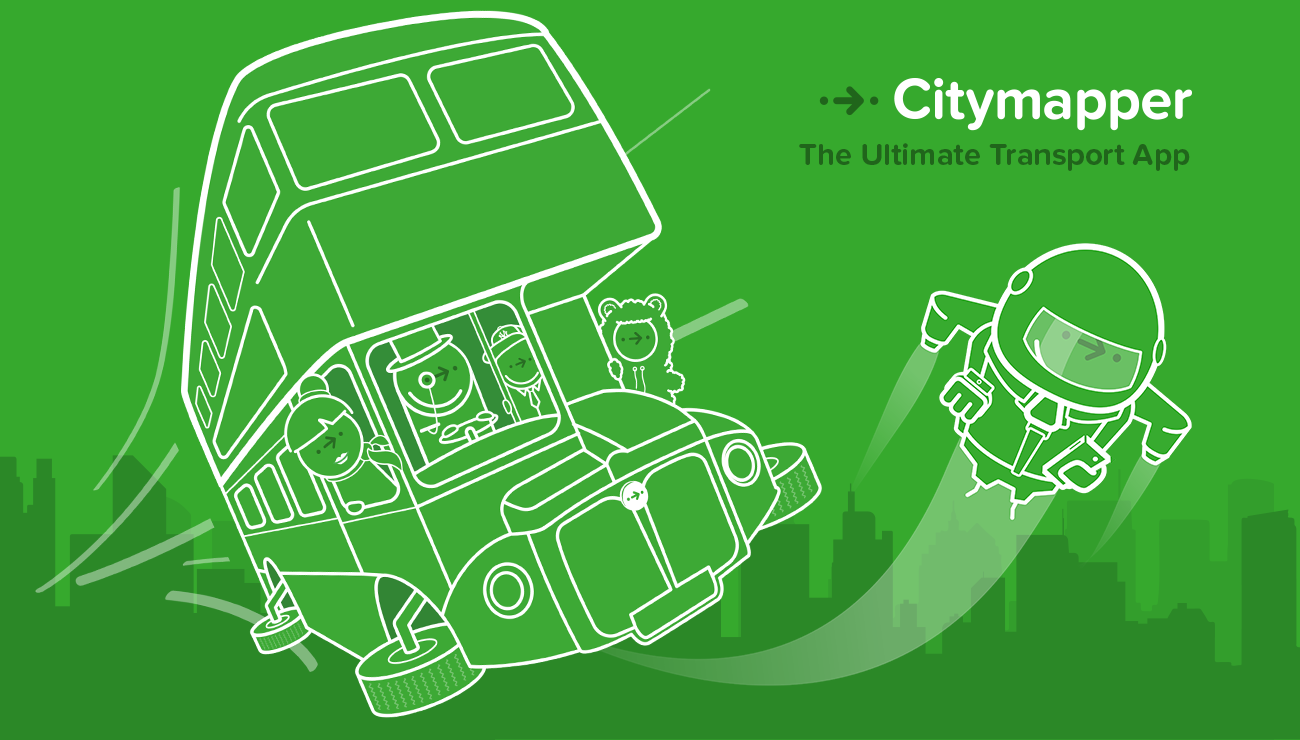 On Sunday, Citymapper ended its shared taxi service. Instead, it will be focusing on selling a "subscription to mobility" — also known, in non-tech speak, as tickets.
Ticketing your fancy?
"This is the beginning of an era," Citymapper announced. Transport tickets have never worked well on mobile, it's always been hard to join the dots between various modes of transport, and it's definitely never been much fun.
Between public transport, bikes, minicabs, black cabs and new forms of micromobility, there's a lot to be cracking on with.
"It's a really massive industry, with a lot of play to it," Azmat Yusuf, Citymapper's solo founder and CEO, told Sifted in a rare interview.
It's also a space where London — and other European cities — can really take a lead.
[Transport for London]... has now become a role model for other

cities.
"I don't think we realise this, but we're pretty ahead in London and the UK in terms of contactless," says Yusuf. (Try paying for a coffee with a contactless bank card in New York, let alone using one to ride the subway.) "[Transport for London], with the successful implementation of contactless, has now become a role model for other cities, and we see this growing and expanding around the world."
Today, Citymapper users can subscribe to two types of (bright green contactless) travelcard: "Super Pass", which offers unlimited use of public transport in inner London (zones 1 and 2) for £31 per week (£4.10 less than TfL's own travelcard); and "Super Duper Pass", which also throws an unlimited number of rides on Santander cycles and £10 weekly credit for Gett's black cabs and Kapten's minicabs, for £39 per week.
Citymapper plans to continually add new mobility options to these passes, as and when they arrive in the city.
Public transport TLC
This integration of public and private transport is a characteristic move by Citymapper.
When, in the early 2010s, TfL made it possible for anyone to access real-time, open data on public transport — where buses and trains were at any given time — Citymapper took off. In 2013, when New York City followed suit, Citymapper launched its app stateside. And it seems like improving the experience of public transport still drives Yusuf.
"We care a lot about public transport," he says. "That's our fundamental bias."
I think what's sad is the fact that the cabs get the venture capital, the scooters get it and public transport

doesn't.
It's a shame, Yusuf says, that there aren't more entrepreneurs looking at how to innovate public transport. "I think what's sad is the fact that the cabs get the venture capital, the scooters get it and public transport doesn't. And that means that it's not getting that same level of experimentation and innovation."

That's problematic on several levels. It's not great for equality: cabs are used by wealthier people, scooters are used by able-bodied people — yet public transport is used by everybody. It's also bad for congestion: adding more taxis to the streets only exacerbates the acute pollution in cities like London. And it leads to a pretty crappy user experience.
"I think there's a lot to do to improve the transport experience in the city — travel in cities is kind of boring," says Yusuf. Imagine if, instead of dreading the commute or finding transport a complete waste of time, people actually looked forward to it? If hopping on a bus could be productive? Or, at the very least, fun?
Branding the bus
In 2017, Citymapper had a go at doing just that: reinventing the bus.
"I always thought that transit had a really bad brand — you didn't really think of my bus, my tube, my train — there was no brand," Yusuf adds. "I thought there was an option to give it a degree of personality."
The Citymapper bus had oodles of character. When passengers boarded the bus, they were assigned a cartoon character (a "Busmoji") — like an octopus, or a cat — which popped up on their app and later on the bus screen to warn them when to get off. The bus played tunes; it had USB chargers. It was bright green.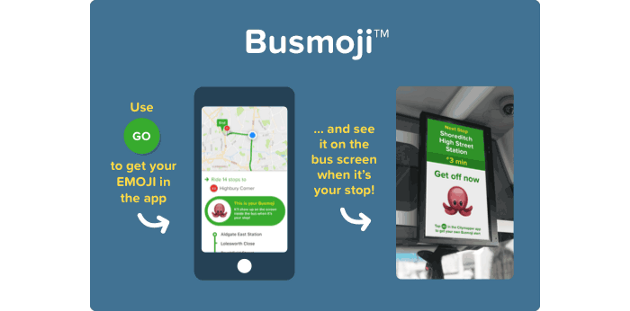 But it wasn't enough.
"What we really wanted to do was to invent the responsive bus," says Yusuf. A bus that was smarter than current buses, which adapted to user demand and changed route accordingly. Yet Citymapper was only given approval to run buses at night on a set route in east London.
"I think if you're going to invent the responsive bus, you might have to go to an emerging market, do it without any constraints, and prove it in some way," adds Yusuf, who next tried running a shared, responsive minivan ride-hailing service.
Eventually, however, it became clear that the regulatory change necessary to enable Citymapper to pioneer its responsive bus wouldn't happen any time soon, and that in turn meant the service couldn't scale or become very profitable.
"When you build a tech startup, you think you want to solve problems," says Yusuf. "But at some point, you have to build scalable business models. We got caught up in trying to solve a problem, but we couldn't really find the positioning that we could scale it with."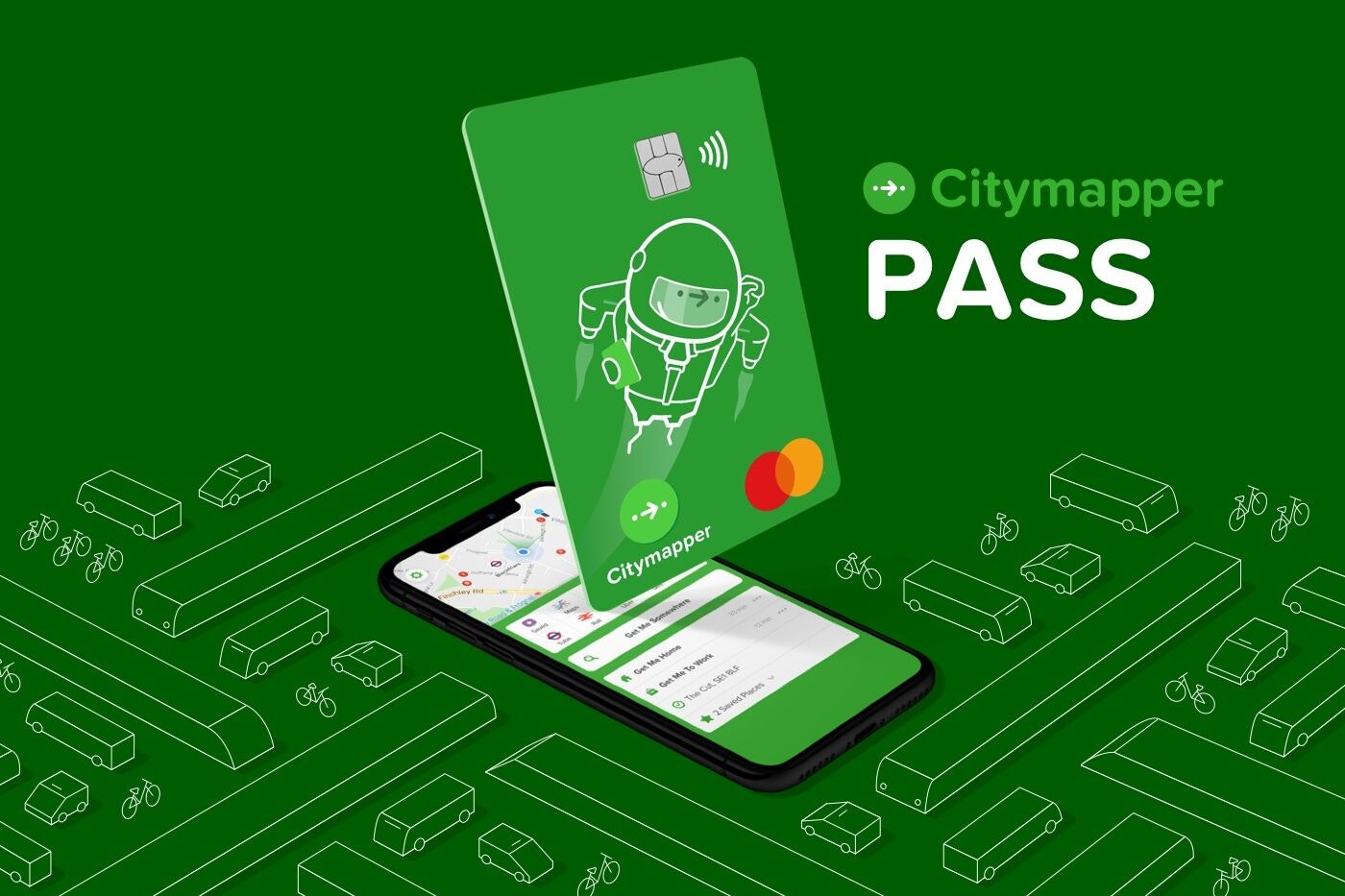 With ticketing, the route to scale is much clearer. And if the emoji character on the front of those bright green Pass cards is anything to go by, seems like Citymapper is telling us it's ready for takeoff.