Berlin-based VC firm Cherry Ventures, best known for backing companies like Auto1 and Flaschenpost, and newer unicorns such as Flink and Seller X, has just launched a €300m seed fund for European startups.
Christian Meermann, partner at Cherry Ventures, says the fund is launching at a "pivotal time for European tech", as the continent welcomed 98 new unicorns last year and early-stage funding equaled that of the US for the first time.
Cherry Ventures is sector agnostic and prides itself on backing founders experimenting with new technologies and creating solutions in emerging industries. Areas of focus include climate tech, agritech, fintech, ecommerce and software. Currently, its portfolio has nine unicorns, five of which (Flink, SellerX, Infarm, Forto and Xometry), joined the Cherry cohort last year. 
The seed fund is backed by a selection of institutional LPs, including endowments, foundations, family offices, pension funds and sovereign wealth funds — as well as some of Europe's well-known founders and operators from Dropbox, N26, Sennder, Skype, Spotify, Supercell, Zalando (though Cherry can't name names just yet!)
With 14 new companies added to the Cherry portfolio in 2021, we thought we'd round up the fund's soon-to-be unicorns (soonicorns), based on valuations compiled from Dealroom.
1/ Sanity Group
Valuation: €194m
Berlin-based cannabis and digital health startup Sanity Group has developed a platform for mental health and chronic pain management. The platform allows the tracking of cannabis-based therapy digitally with a medical device, informing customers how much THC, CBD or other cannabinoids is being administered. 
Most recently, in June, the startup raised €37m in Series A financing led by Swiss VC Redalpine — the largest round of cannabis funding in Europe to date.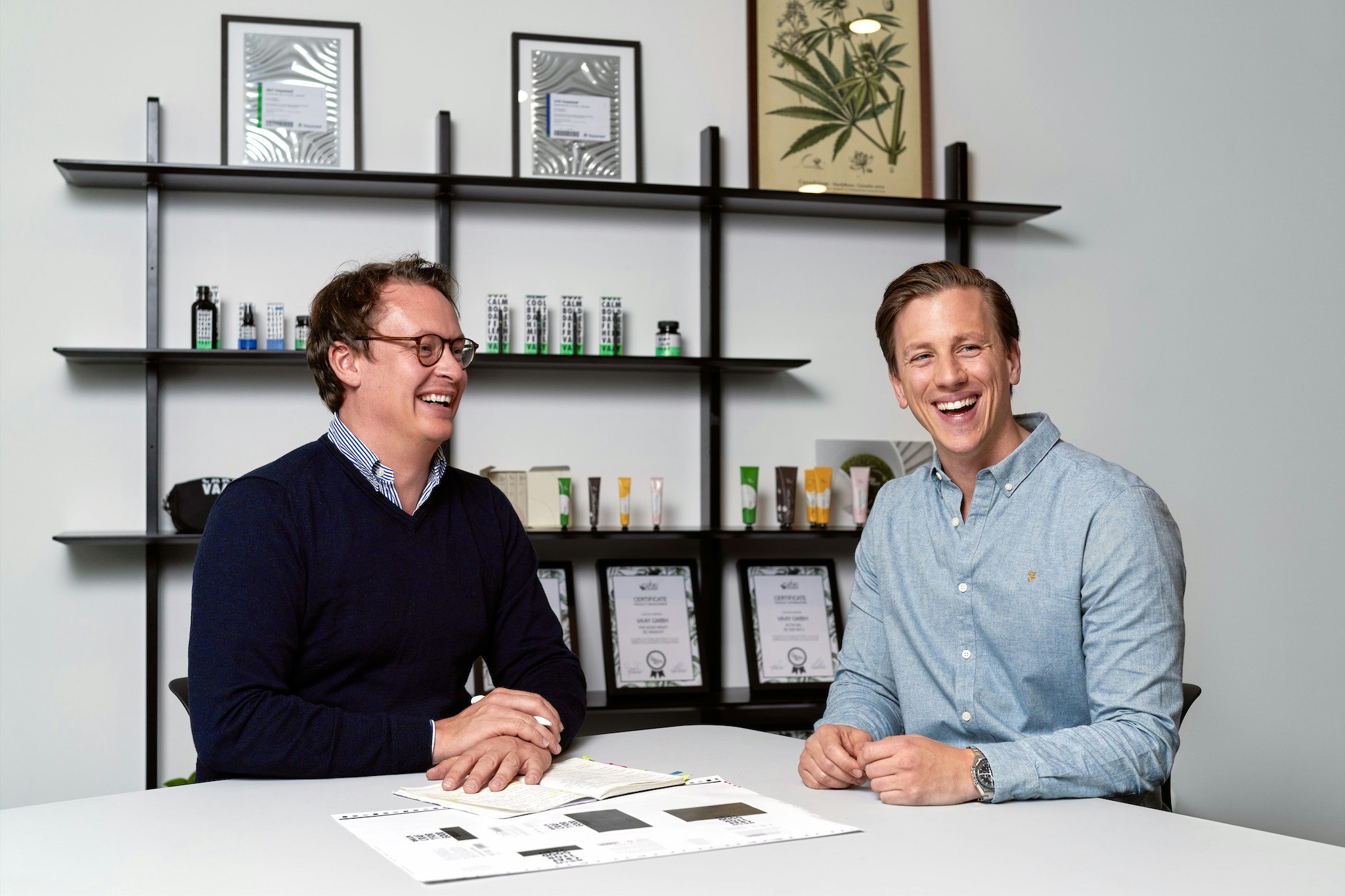 2/ Juni
Valuation: €183 - €274m
Based in Gothenburg, Sweden, Juni is a fintech company developing a bank app and platform for ecommerce and marketing entrepreneurs. Most recently, the 'vertical' neobank raised €44.8m — a top up from its Series A funding of €18m in June from DST Global Partners, Felix Capital and Cherry Ventures.
Sifted Newsletters
Up Round
Every Friday
Dive into VC and meet the people holding the purse strings.
3/ Hedvig
Valuation: €158 - €237
Stockholm-based Hedvig is a licensed full-stack insurance provider focusing on millennials. The 'neo insurer' offers property, travel and accident insurance — as well as a "clumsiness" policy — suitable for the hectic lifestyles of the younger generation. In September 2021, Hedvig raised a €38m Series B round which it will use to expand outside of the Nordic region.
4/ Moss 
Valuation: €500m
Another fintech, Moss is a Berlin-based credit card startup formerly known as Vanta. Its product is a combination of software and a business credit card, offered in partnership with Raisin Bank.
Yesterday, the fintech scooped up €75m in Series B funding, led by Tiger Global with participation from A-Star — meaning Moss is now halfway to unicorn status. 
Just six months before, the fintech raised €25m in an extension of its Series A fundraise of €21m in January 2021. The extension was led by Peter Thiel's US-based firm Valar Ventures, which previously backed N26 and TaxFix, as well as Cherry and existing backer Global Founders Capital.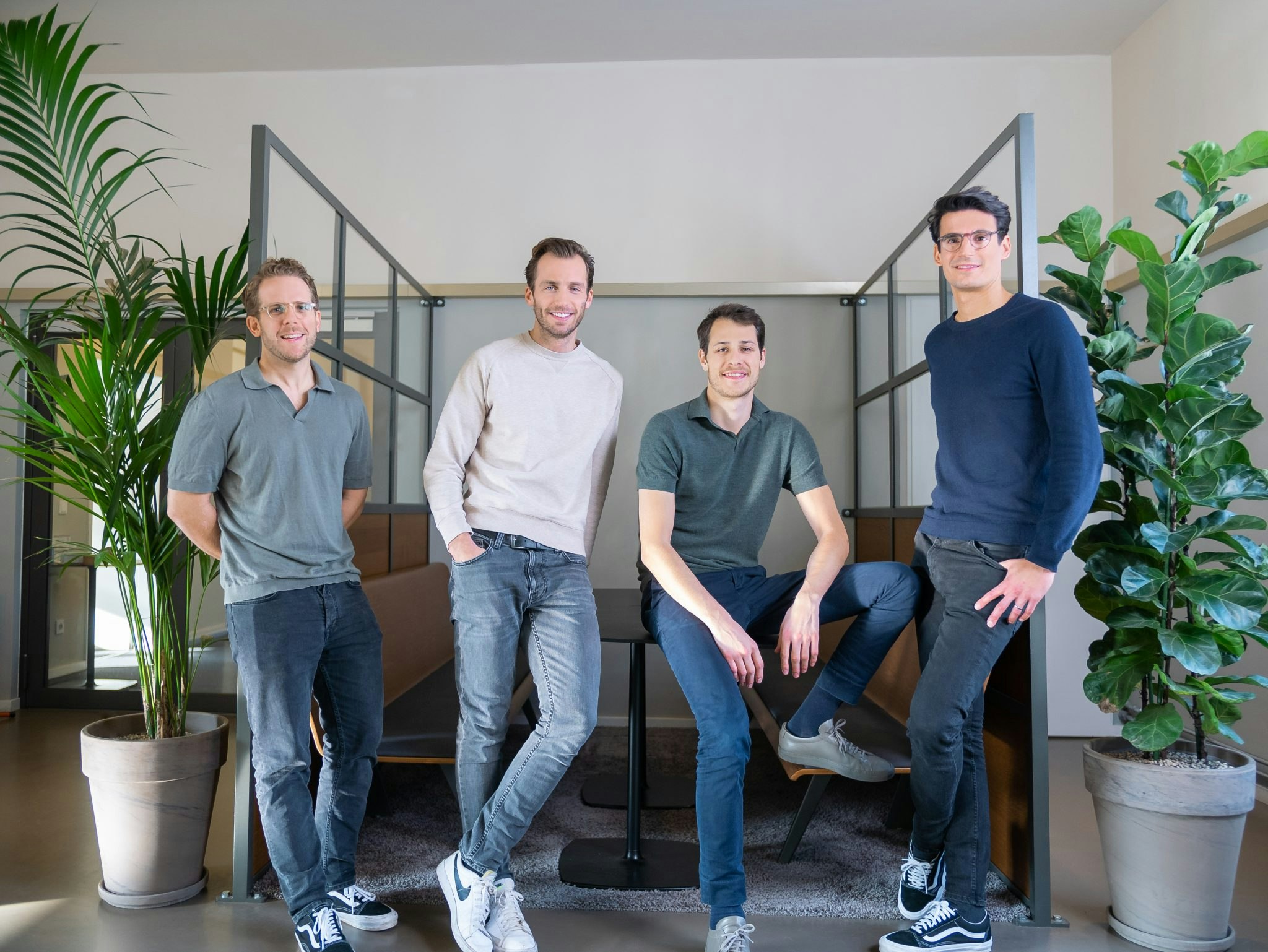 5/ Amboss
Valuation: €116-175m
Based in Berlin, Amboss has developed a knowledge and learning platform for medical professionals. It's designed to be an on-demand information source for doctors on diagnostics, medication or everyday ward life. In Germany, numerous clinics make Amboss available to their doctors free of charge.
The startup last raised funding in December 2019 — a €30m Series B led by Partech's Growth fund and Tiger Global, with participation from Cherry Ventures and other existing investors. 
6/ Spryker
Valuation: €439
Founded in 2014, Spryker is a B2B, B2C and marketplace solution, providing a full suite of ecommerce tools for businesses. It last raised funding in December 2020 — a €114m Series C round led by US investor TCV, which has backed giants like Facebook, Airbnb, Netflix, Spotify and Splunk.
7/ HappyFresh
Valuation: €180m
HappyFresh is an on-demand grocery delivery company based in Jakarta, Indonesia. Founded in 2014, HappyFresh was the first instant grocery delivery service to launch in Southeast Asia. Currently, it operates in Malaysia, Thailand and Indonesia, after closing its operations in Taiwan and the Philippines in 2016.
Cherry Ventures was an early investor in HappyFresh, participating in its $12m Series A round in 2015. The company has grown significantly since then: it raised €57m in Series D financing in July 2021 as the worldwide obsession with on-demand grocery delivery continues.
8/ TourRadar
Valuation: €176-264m
Austrian startup TourRadar, which was founded in 2010, is an online marketplace for multi-day tours and activities. It first launched its platform in English, and later in 2019 decided to offer its platform in German too. The company claimed at the time that the platform was the first of its kind in Germany. 
​​Most recently, TourRadar announced a global partnership with Flight Centre Travel Group (FLT) to help FLT's travel advisors simplify their booking process for multi-day activities — a move which expands TourRadar's offering from B2C to B2B. 
Miriam is Sifted's Germany correspondent. She tweets from @mparts_