Berlin-based conversational commerce startup Charles has raised $20m in Series A funding in a round led by Salesforce Ventures, with participation from Accel and HV Capital. Could it be the company that brings this sales model — popular in developing markets — to Europe? 
What does Charles do?
Charles's SaaS solution helps ecommerce businesses sell products, send newsletters and support customers via chat apps like WhatsApp. Charles cofounder Andreas Tussing says that "doubling down" on conversion and retention is even more crucial during times of economic instability when retail demand falls. 
"Conversational commerce empowers brands to build stronger relationships with their potential and existing customers via ongoing and personalised conversations. This directly translates into better conversion rates and higher customer lifetime revenue," he adds.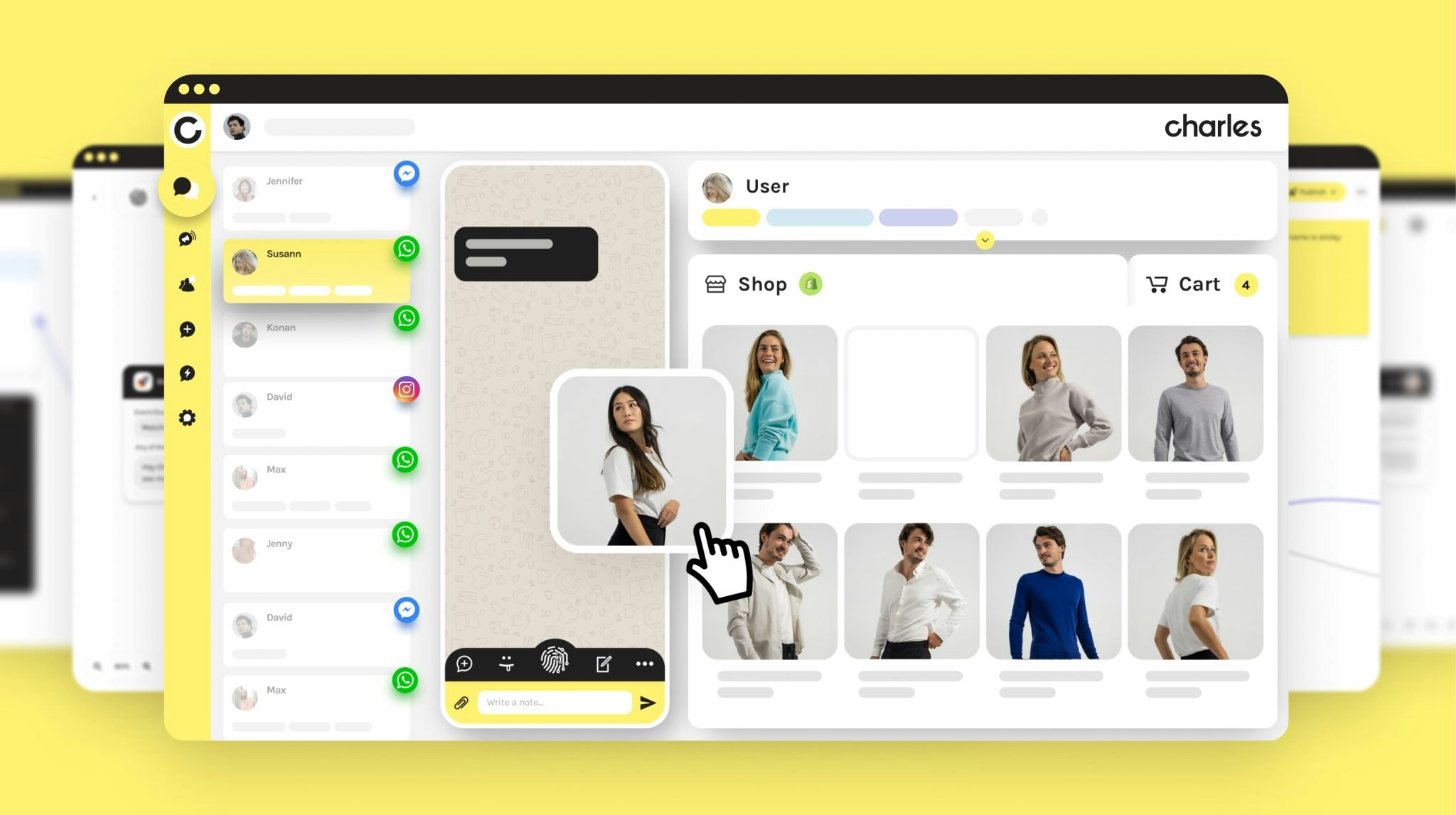 Charles says it has 100+ software customers — several of which are hitting seven-digit revenues in 2022, with 10-40% of their sales coming from chat apps.
Additionally, Charles' customers have had 90% open rates on their newsletters and 8x more revenue per recipient since opting to send those newsletters via WhatsApp rather than email.
Charles makes money by charging businesses (with non-custom plans) a monthly base fee of €349-1,599. It also takes a "variable fee" per conversation and revenue in chat.  
Who's investing in Charles?
The market
Conversational commerce is a megatrend in Asia and Latin America. In Brazil, for instance, more than 50% of consumers already purchase goods and services via chat-based apps like WhatsApp. European companies are starting to take up the method as well. 
Charles cofounder Artjem Weissbeck says that currently all its competitors are outside of Europe. For example, Yalo Chat in Latin America (which last year raised $50m in Series C funding) and Jumper in Singapore (which got acquired by US Telecom firm Vonage).
Future plans
Charles plans to expand to Italy, Spain, France, the Netherlands and the UK — where the company has already received "significant inbound" (though it already works with a select number of companies outside Europe).
It also plans to target larger enterprise clients for whom it's harder to connect to the WhatsApp for Business app and usually need to use an API, mainly via technology partners like Charles.
"The bigger the business, the more topics like system integrations and data privacy begin to play an important role. This is where we want to close the gap and be the long term and local partner for enterprises," Weissbeck says. 
Sifted's take
Conversational commerce has seen fast uptake in Asia and Latin America, and has the potential to do so in Europe. In a world where everyone has a smartphone, brands are under pressure to create a great mobile customer experience — and tech that makes for a more seamless checkout experience is already growing in popularity. 
With Charles, businesses can communicate with customers via messaging apps that people already use — in turn making the shopping experience easier and more personalised for customers. With few European competitors, Charles could get a headstart in a market that is primed for buying online and is looking for better and faster ways to do so.