The coronavirus pandemic has shed a spotlight on the care sector, and how old and vulnerable people are looked after. The results aren't good.
Over 90% of deaths related to Covid-19 have been in people above the age of 60, with a large number of these occurring in care homes, which have seen the virus take hold and then spread rapidly.
"If you look at most European nations, half of Covid-19 deaths, or up to half of them, have been in care homes," Ben Maruthappu, cofounder and chief executive of London-based Cera Care, a technology-enabled home care company, tells Sifted.
However, Maruthappu, who also cofounded the NHS Innovation Accelerator, believes the current tragedy could spur on real and long-overdue change.
"I think there is a real opportunity to change, there's a real opportunity to use this attention, and the priority that governments and other stakeholders are putting on care, to innovate, to change and evolve at real pace, because that's what the sector needs, it needs rapid change."
Young startups for the old
Cera, which was founded in 2016, is one of a number of European startups attempting to use technology to enable older people to live longer and healthier lives in their own home.
Others include UK-based companies like Birdie and Elder, as well as companies OuiHelp in France, Careship in Germany and Helpper in Belgium. Many have received significant financial backing.
However, Cera has been one of the best-funded to date. In February it raised $70m in an equity and debt round led by KairosHQ, a US-based startup builder, bringing the total raised to €82.8m.
The company is pushing a hybrid model of care, partnering with the NHS and local authorities while also acquiring existing care companies that are already profitable. "We believe we will be a much more sustainable technology-enabled company than others," Maruthappu says.
The company already claims to be conducting over 10,000 daily care visits, with plans to triple that this year. "We have thousands upon thousands of carers, and that's growing every day," he says, adding that they've seen a 10-fold increase in the past year in terms of revenue.
Outdated system
Revolutionising the care sector isn't an altruistic goal. The EU's "silver economy" is expected to reach €5.7tr by 2025, up from €3.7tr in 2015, and many tech startups are well aware of the opportunities in a sector that has shown itself reluctant to change.
According to Maruthappu, most of the businesses and organisations operating in the care sector still use a whiteboard, pen, paper and fax machines to manage their operations. "People may critique the NHS for being backwards in terms of its technology adoption, but the care sector is probably 20 years behind the NHS," he says.
At the same time, research has shown that most people would prefer to be looked after in their homes. It's more affordable, easier to dial up or dial down the amount of care a person receives, and many studies have shown that it results in improved outcomes for the individual receiving care.
The current pandemic, and the grim headlines coming from elderly care homes, is only likely to further this trend.
Tech for now
Technology has a huge role to play in home-care, says Maruthappu, adding that the key is to break the centuries-old model of just having a carer visit at regular intervals to check up on their clients.
In February Cera Care launched SmartCare, which aims to utilise machine learning and data analytics to predict the onset of health deteriorations before they manifest. At the time the company claimed that pilots successfully predicted over 700 previously undetected health deteriorations, with 82% accuracy, and alerted carers to those developments.
Maruthappu says the platform could mean the difference between an older person spending a week or a month in the hospital, or not needing to visit in the first place.
"When I was working on the frontline as a doctor I saw patients ping-ponging in and out of the A&E department because they weren't receiving the right care at home," he says. "You would see a patient coming in every three weeks with a urine infection. That could be identified earlier in the home, treated, rather than it getting much worse, then ending up in hospital, where if the infection spreads there's a one in five chance of death."
The database is also expected to facilitate the personalisation of care, highlighting needs and preferences and even tracking the mood of patients.
Maruthappu also points to the ability to leverage data, in the same way that Google Maps makes suggestions to drivers. "So that even if a carer hasn't looked after someone with that specific profile or combination of health conditions, the platform is informing them as to some of the best ways to look after that individual. There's a heightened quality of care," he says.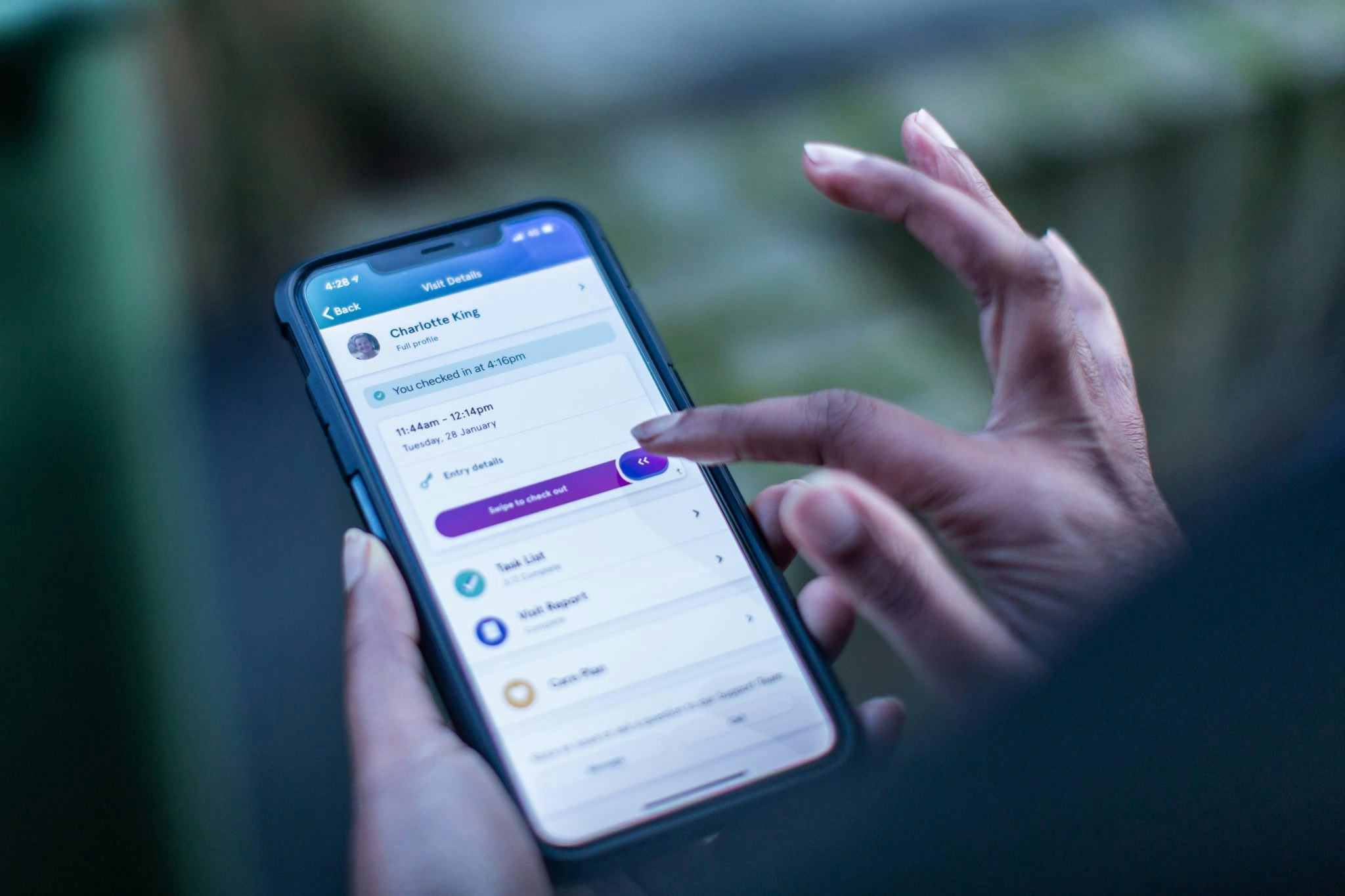 Tech for the future
At the same time, Cera, as well as some of its rivals, are looking to the future and experimenting with cutting-edge technology. Last year the company, alongside IBM, announced a six-month pilot using lidar to enable elderly people to stay in their homes for longer.
"It's allowing us to bend the model of care," says Maruthappu. "It allows us to potentially reduce the amount of care a carer needs to do because you've got that 24/7 monitoring, which in turn makes care more sustainable because a carer can look after more older people in a neighbourhood or in a community."
Cera has also tried wearables, like Fitbit, but the compliance among many elderly people tends to be quite low, Maruthappu adds.
Staffing issues
The care sector has long suffered from a shortage of carers. Maruthappu estimates that there are currently about 100,000 vacancies in the sector in the UK alone, with that number only likely to grow as the population ages further.
Even so, the pandemic has led to an opportunity to bring in far more carers. In March, Cera said it was creating 10,000 new jobs for home carers, offering work opportunities for those furloughed or newly unemployed.
"In a Covid environment, with restrictions and social distancing, there are only so many roles that people can apply for that will see them have a steady form of income, and also that they can move into quite easily," says Maruthappu.
"We're seeing people from the airlines, hospitality, retail applying for roles, being vetted and trained within a matter of days," he adds. "They've lost their role on a Monday, by the Friday they can have a job in the care sector."
Resistant to change
Change doesn't necessarily come easily to a sector that, in many ways, continues to do things the same way it has done for generations. Maruthappu, however, believes we've passed the tipping point.
"The challenges have become so clear, so obvious, that people want change. They realise that this is not sustainable, that this is not going to work in five to 10 years time. If we don't have something different it's going to make it really difficult to deliver safe, quality care."