One of the greatest challenges faced by corporate venture capitalists comes right after making a new investment. Having brokered this new relationship between startup and corporation, there is a sense of obligation to make good on the promises of collaborations, trials and commercial agreements. Afterall, this was the basis of the entrepreneurs choosing us as investors instead of other parties: we bring more than money to the table.
At Centrica Innovations, we spend a good chunk of our time talking to strategy and business development team members within our business units to understand their pain points, their future roadmap and any areas which could be complemented by an outside innovative startup. Equally, business units play a key part in bringing their know-how and domain expertise when assessing potential investment candidates.
But the truth is, post investment, the relationship between us, the startup and the business unit evolves. There is a need to move from talking to executing real work — and we do not always succeed in gaining traction between startup and corporation.
One recent example of a successful collaboration is Centrica's investment in UK startup Mixergy.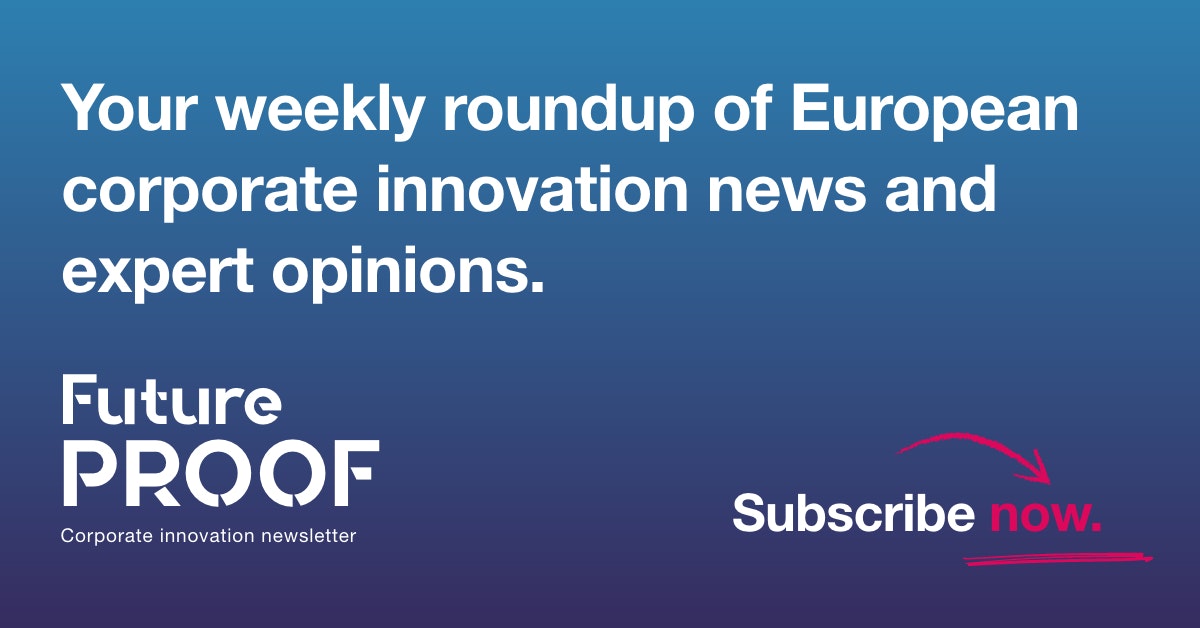 Background and Context
Mixergy has developed a smart water tank which heats water gradually by strata inside the water tank (vs. traditional water tanks that heat the whole tank every time irrespective of how much hot water is required). By heating a smaller portion of water, heat losses are reduced, energy is saved, and water is heated faster, making it much more energy-efficient.
We met Mixergy in 2018. Mixergy had developed the first version of its smart water tank and was looking to grow sales. We felt Mixergy would work as part of a Home Energy Management (HEM) system — a combination of self-generation, storage and optimisation capabilities. HEM systems are expected to become increasingly popular in the next few years due to regulation promoting the electrification of heat, increasing energy prices and greater customer engagement with energy.
We decided to do a first investment via a convertible loan in February 2019. Centrica recently re-invested in their Series A round together with Oxford Science Innovations, IP Venture fund and lead investor Foresight Williams.
Post-investment: collaboration between Mixergy and Centrica
In the nine months from our first investment in the company, we have set up several collaborations with Centrica business units:
Commercial roll out of Mixergy water tanks with British Gas UK: British Gas teams ran customer research on the appeal of smart appliances and the consumer response to Mixergy, and afterwards a trial across 50 homes in England. After successful results, Centrica has now closed a commercial partnership with Mixergy to offer thousands of customers the opportunity to upgrade to an intelligent internet-of-things-enabled smart water tank at nationwide level.
Signed a domestic partnership agreement with Centrica Business Solutions (CBS, Centrica's business-to-business unit). CBS now works with Mixergy to control tanks and provide grid balancing services to National Grid, reducing fossil fuel energy demand at peak demand times (with no impact for the end customer). This is no small feat: Mixergy was the first domestic hot water product certified by National Grid to provide grid flexibility services. This could be the first step to decarbonise energy networks and become the UK's biggest virtual battery plant.
Reviewed their Quality Assurance (QA): Centrica's QA team organised a workshop to help Mixergy understand the quality considerations in their supply chain. The team followed up with a supplier visit in Shenzhen, China, where the QA team assessed some of Mixergy's suppliers and recommended ways the company could strengthen its supply chain.
Why did it work?
If we had to pinpoint the reasons why this collaboration was more successful than others, it would boil down to three things (pardon the pun):
Sifted Newsletters
Sifted Newsletter
3x a week
We tell you what's happening across startup Europe — and why it matters.
Business unit pull: Mixergy fit well with the interest of several business units. British Gas Home was interested in integrating an eco-friendlier solution to their hot water tank product offering. Centrica Business Solutions was interested in capturing new potential revenue streams from flexibility services on residential assets. Both interests turned into commercial agreements during 2019.
Customer sensitivity for greener solutions: our customer feedback identified an unmet demand for more sustainable and energy-efficient solutions from residential customers. Mixergy is a perfect example and one that can substantially lower the energy consumption (and bills) for customers, since nearly half of the expenses generated by the average household in the UK is due to heat and hot water.
Successful Initial product testing: During the initial due diligence process, our technical teams tested and measured Mixergy claims in the lab. The results were very promising and matched the claims made by the company. This gave assurance on the quality and robustness of the product, which marked its readiness to roll it out to clients.
Immediate go-to-market capability: we invested at the point when a stable, tried-and-tested Mixergy tank was available for nationwide launch. This means we could engage in conversations from day zero without having to wait for further product development.
In our future investments we will be on the look out for investments in similar characteristics to assess the speed and interest in which we can plug a startup with Centrica.
Takeaways
There are some broader takeaways for corporate-startups relationships that can be extracted from this:
Corporations are good channels to market: they can get behind a startup's offering and take it to a new level of distribution and customer penetration (e.g. British Gas commercial residential trials with Mixergy).
Corporations can complement a startup: a startup's offering can be bolstered with other capabilities to strengthen the overall proposition (e.g. CBS partnership opens a new monetisation channel for the company).
Corporate venture capitalists can become sort of "platform VCs": Corporates tend to have domain expertise spread across various internal teams, such as intellectual property, legal counsel, quality assurance or operations. Corporates that invest in startups can help them in a host of other topics beyond their initial remit. In the case of Mixergy, we have brought in our in-house quality assessment team and are now involving our intellectual property team to help strategise their protectable roadmap.
Equally, Centrica is learning many things from Mixergy. British Gas now better understands how to sell, install, maintain and optimise components of a key part of a residential energy management system like the water tank. Centrica Business Solutions is also measuring the latent demand for residential demand-side response and looking at its potential in all our markets. Whilst from an investment point of view, being able to participate in Mixergy's board and collaborate with other top venture investors brings both learning opportunities as well as touchpoints to share deal flow and best practices. 
In conclusion, we see the current Centrica-Mixergy relationship as a win-win for both companies. Mixergy may see a more dramatic immediate impact in terms of sales, but for us in the Ventures team at Centrica, it resets the bar to which we now measure ourselves.
Marc Sabas is principal at Centrica Innovations.