When Simon Baker joined Cazoo as talent director in January this year, he was employee number four. Since then, over 100 people have joined him at the second-hand car startup's office near Euston, in London. That's speedy growth, even by startup standards.
It helps that Cazoo's founder, Alex Chesterman, has done this before. In 2007, he founded the property website Zoopla, which was sold for £2.2bn last year. Before that, he was one of the founders of film rental startup Lovefilm, which was sold to Amazon. 
Neither of those businesses set off at quite this pace — but then again, neither had quite so much cash in the bank early on. Chesterman has raised £56.5m in funding, and Cazoo hasn't even launched yet. (Buckle your seatbelts for mid-October.)
"It's certainly very different from the first one," Chesterman says. "I still bear the scars of rejection from when I went out to raise money for what became Lovefilm; I met 16 VCs and got 16 nos." 
This time round, Chesterman has raised from some previous investors — Octopus Ventures, DMG Ventures and Fred Destin (an investor in Zoopla while a partner at Atlas, now a partner at Stride) — and some who he didn't know until recently, such as Israeli VC firm Entrée Capital. 
"Of course it becomes easier, as it should. I'm an investor myself, and I'm much more likely to back someone with a demonstrated track record."
Go big or go home
Chesterman hasn't just raised all that money to prove he can. The second hand car sector in the UK is a big one — it's a £50bn market — and he wants to get cracking on shaking it up. 
"It's ripe for disruption," says Chesterman. "It's a space almost all of us interact with at some point, and all of us find it suboptimal, painful, inconvenient and non-transparent. There's no reason to hang about." 
Sifted Newsletters
Sifted Newsletter
3x a week
We tell you what's happening across startup Europe — and why it matters.
But to gain a foothold, Cazoo needs to launch at scale. 
"We will launch with over 1000 cars," says Chesterman. "The average dealer has 25-30; we will launch with 50-100 times that size." 
But it's not just small dealers Cazoo will compete with; there are also a growing number of second-hand car marketplaces, such as Heycar and Cinch. These platforms aggregate cars from various sellers (including dealers and current owners). Cazoo, by contrast, will buy, recondition and sell cars itself (with the help of a partner, BCA, a big car auctioning company). It will also deliver those vehicles to customers, and offer free returns within seven days. 
It's a model which is working well for Carvana, a US-based second-hand car marketplace founded in 2012 and now listed on the New York stock exchange. It has over 15,000 vehicles on its site, and aims to sell 2 million vehicles this year.
"It's a proven model," says Chesterman. "We're not coming up with something and hoping it's a way customers will transact." 
Then why hasn't it been done in the UK before?
To echo Carvana's success, Chesterman is banking on a few things. Firstly — and perhaps most crucially — that Cazoo will be able to use data to figure out what to pay for cars, and which cars to buy. 
That's not as simple as it might sound, according to one investor close to Hellocar, a second-hand car startup which went bust in 2017 (and which Chesterman was a passive angel investor in): there's still an element of human intuition involved.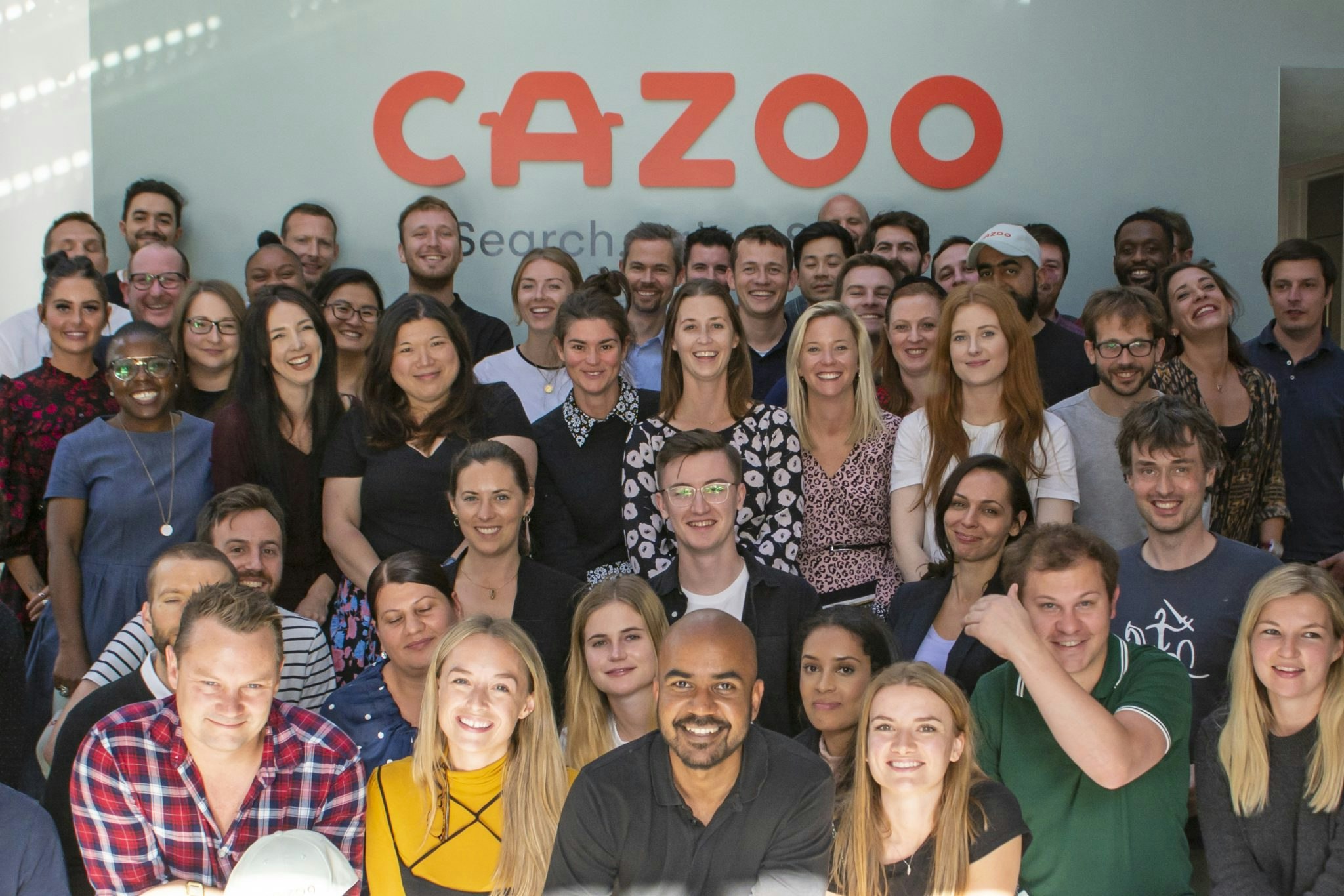 Nevertheless, Cazoo seems to have snapped up the person who would know: Kevin Harding, the startup's pricing director, previously led sales and operations at Autotrader, the UK's largest car marketplace. 
Chesterman is also hoping that Cazoo's "fully integrated proposition" — its ability to recondition cars and deliver them to customers — will make it a higher quality and more convenient buying experience than that offered by the competition. The idea is that customers will know that they're getting a "quality guarantee", which is not currently the case with many used car sellers (one third of used car sales in the UK are currently peer-to-peer). 
In order to offer that "quality guarantee", Cazoo is opening a dedicated refurbishment site in Corby, which will be able to recondition 50,000 cars or more per year. And in order to make that investment viable, Cazoo needs to be selling 1000s of cars per month.
We want to be the go-to place to buy a used

car.
To hit those sales figures, Chesterman knows he needs to make Cazoo a household name, fast. Cazoo has already signed a media partner and branding agency ahead of launch. "We want to be the go-to place to buy a used car," says Chesterman, who says he plans to spend 10s of millions on marketing in 2020. "We're trying to get a brand no-one has heard of out there. You can't just expect that to happen by itself." 
Building an army
For Simon Baker, talent director at Cazoo, recruiting a team of 120 for a company no-one has heard of before might seem like quite a challenge.
But it's not been too bad, Baker says: there's a lot of inbound interest in roles (he reckons 50 applications per day). 
Once again, it helps to have a serial founder. "Alex had got a great followership, from an investor and talent perspective." Plenty of people who've worked with Chesterman at his previous companies are keen to join Cazoo, says Baker — and according to LinkedIn, a fair few have moved over to both the C suite and more junior positions.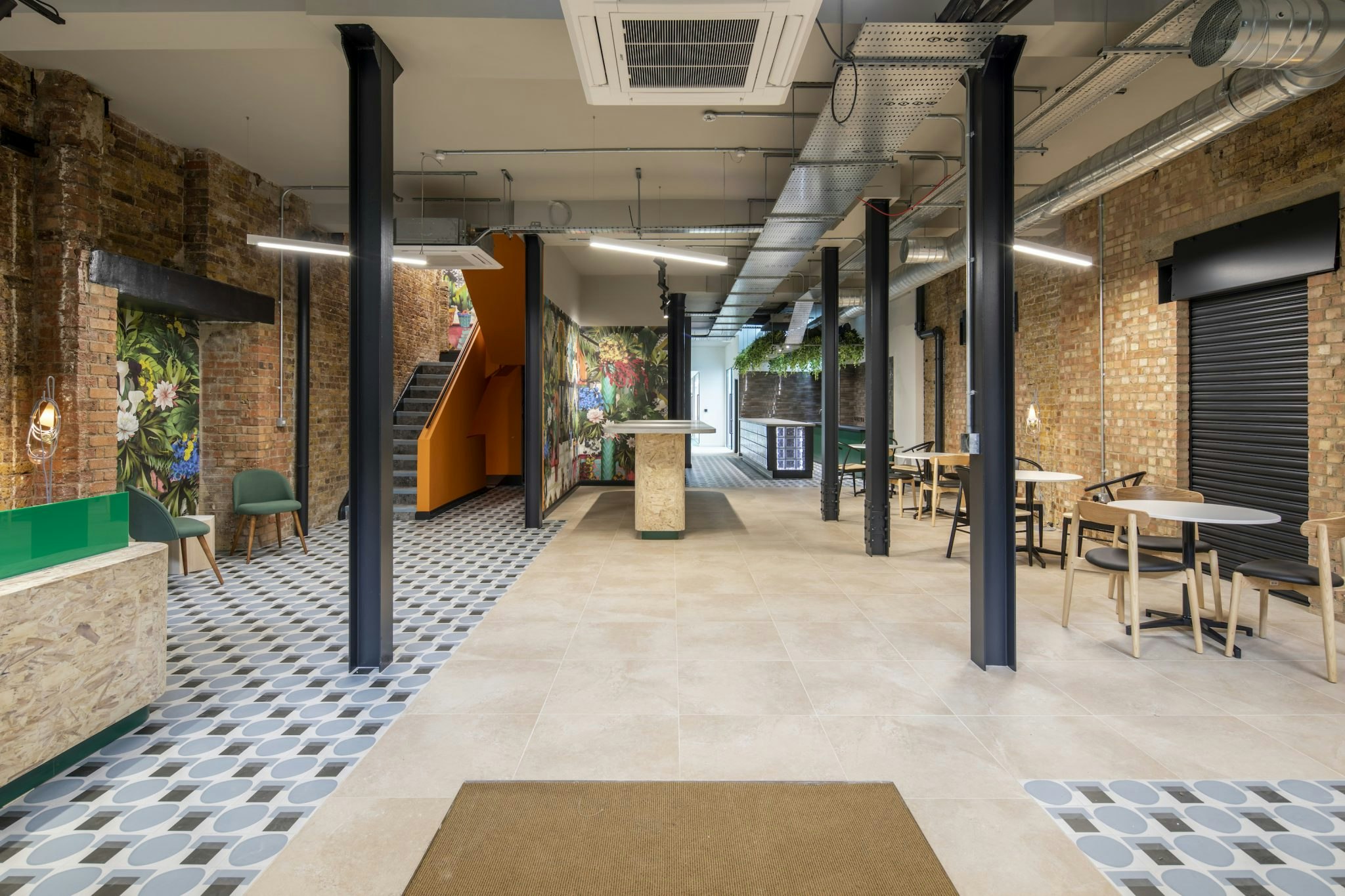 It also helps that Cazoo has raised all that capital, and that the startup plans to solve a problem that's easy for your average Jane to understand, adds Baker. 
"There are candidate markets where we have to work harder," he admits, like tech. "If you're a developer, it's a much more competitive space for talent." For now, Cazoo has partnered with an agency to build the beta version of its website, but plans to bring all those roles in house over time. It will also be hiring lots of "delivery specialists" (aka. people to drive cars to customers' homes) and customer support staff over the next few months, but the core team is now in place. 
Cazoo has attracted some industry heavy weights to its leadership team — although not so much from the automotive industry as from other top digital consumer businesses. Its chief technical officer comes from online furniture retailer Made.com, its chief customer officer from Moneysupermarket, chief financial officer from online betting operator Paddy Power, and operations director from electric car company Tesla. 
"We were able to recruit the leadership team pretty quickly; that's really helped shape the focus for their teams and ways of working," says Baker. "I'm surprised at the lack of teething problems from a team dynamic perspective; I think it's because of that structure and clarity." 
Instead, he says, space is the problem. "We ran out of desks fairly quickly; we've got people sat all over the place." Once upon a time there was a games room in the office; the ping pong table was folded up a long time ago. Cazoo has, however, signed a five-year lease on a new 17,500 sq ft office two doors down the street in Euston. 
It may not have launched yet, but if Chesterman has his way, Cazoo will be around for the long term.