Young, baby-faced founders are the emblem of today's tech space. Indeed, conference attendees can be overheard complaining that they feel more like graduate fairs than cutting edge gatherings.
But Paris-based savings app, Cashbee, boasts an older pedigree. Its cofounders include Marc Tempelman, a 50-something former Bank of America debt chief, who left the calm of retirement to address what he deems a major problem for the next generation: saving.
In France alone there are an estimated €1,000bn sitting "doing nothing" in checking accounts, mostly earning just 0.1% in interest. The same is generally true across Europe. This money could earn 10 times the rate of interest in a savings account, but inertia and cumbersome processes remain a barrier. 
 "Saving [well] is very opaque and administrative-heavy. There are 1001 reasons not to do it," Templeman tells Sifted.
"Ask people 'Do you think putting money aside is necessary?' 100% put their hands up. Then ask 'Do you think you're doing a good job at it?' 95% will put their hands down."
By way of solution Cashbee allows users to open premium saving-accounts in one click. Launched last year, Templeman hopes its simplicity — and the lure of 1% interest rates — will encourage people to move their money.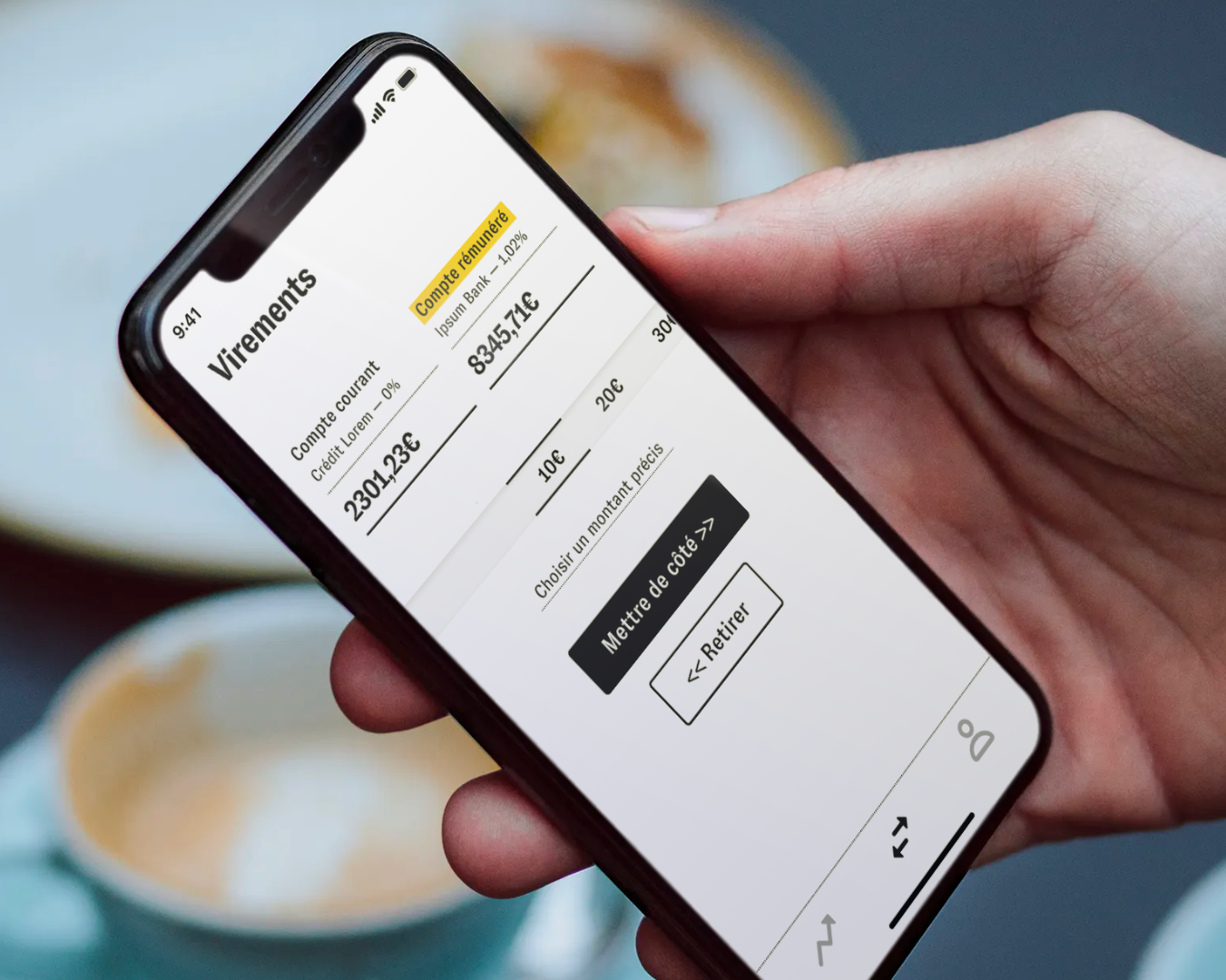 Cashbee's own business model is simple: to monetise exclusively through partnerships with little-known banks, who legally require large deposit bases.
These banks then reward Cashbee for directing users to them, giving the startup a 0.25% commission on every 1% of the interest paid to customers. Cashbee also has aspirations to go international and eventually to advise longer-term savings solutions for buying cars or houses.
At scale this could be lucrative. Nonetheless, Cashbee currently only has 300 active clients across 2,000 downloads since launching on iOS in September. The firm will also need to defend against a relatively low barrier to entry (Cashbee has raised $1.4m to date) and from incumbent banks, who may simply up their interest.
Other notable, like-minded fintechs include Spain's Goin and the UK's Plum, which offer intelligent savings features like tactically put users' money aside rather than raw interest. Plum estimates they can give users 5% annual returns and has amassed over 650,000 customers.
"We're addressing a need — everyone knows they should save but it's painful," Plum's chief executive Victor Trokoudes told Sifted. "[Many] end up spending beyond [their] means each month. Looking to the future, there's also the looming spectre of the pensions crisis."
Plum also told Sifted they were eyeing expansion into France, which has the third-highest household savings rate (14%) in the Eurozone. They'll now be up against the UK's NatWest, which has just launched its own digital bank, Bó, focused on saving tips.
The old guard
Tempelman is joined in his endeavour by cofounders Cyril Garbois — a 20 yr veteran from consulting — and chief technical officer Chaker Nakhli. All three of them have foregone their salaries until they close an upcoming Series A, ironically, living off their healthy savings.
"What united us was that after 60 years combined at various firms was that it was time to put our energy together into the greater good [for] the greatest number of people. [Saving] is a major issue across the developed world," says Tempelman, who spent nearly two decades in investment banking.
Cashbee's founders credit their "formidable training" in large, tough corporates for their resilience. They all weathered a financial crash, as well as a hostile takeover. But it's not easy being a founder, Tempelman admits —  perhaps even more difficult than working at a major bank.
"[Corporate] pressure has nothing to do with the pressure you put on yourself as an entrepreneur... It is not comparable with the responsibility that we have vis-à-vis our first employees, customers and shareholders. All believe in you and disappointing them is a permanent fear that stays with you," he told Sifted.
"The number of topics to deal with daily is endless and nothing really prepared us for it."
On a lighter note, he also jokily laments the loss of the business-class travel he enjoyed at Bank of America.
Still, there are statistical advantages to being "three old French men"; studies show that the average age of founders with fast-growing ventures is 45. Indeed, of the UK's 13 unicorns, only three have founders in their 20s.
Maybe in this case, 50 really is the new 30.