After playing with consumer electronics wunderkind Carl Pei's hip gadgets, I expect his startup Nothing to have an equally hip workspace. 
But the London office where we have our confab is definitely a work in progress. The makeshift gym is sparse — Pei does a session here twice a week with a trainer virtually — and some guys walk by carrying a huge screen while we chat. It's actually the most "startup" office I've been to in a while. 
But we can give the Pei a pass for the mess — he left his previous venture, China-HQ'd smartphone maker OnePlus, in 2020 and founded Nothing more or less straight away. Over the last 24 months, Nothing has released earphones, a smartphone and garnered numerous comparisons to none other than Apple. 
But I'm less interested in chips and specs and more interested in why the Swedish entrepreneur has come back to Europe to build his next big thing. 
Snorlaxes also enjoy Gail's
I've brought a stuffed version of my favourite Pokémon, Snorlax, to break the ice. Pei is a well-known Pokémon fan (his favourite is Squirtle), and has talked publicly about the fact that Nothing gives each of its products Pokémon-themed code names. 
But the conversation flows surprisingly easily — Pei is comfortable chatting about anything. He's not effusive, but he is straightforward. And he has the incredible ability to always speak at the same speed and never say "um". 
As we dig into a spread of breakfast items from the UK institution Gail's — porridge with fruit for both of us, and a bonus croissant for me to feed my inner Snorlax — we start with his childhood.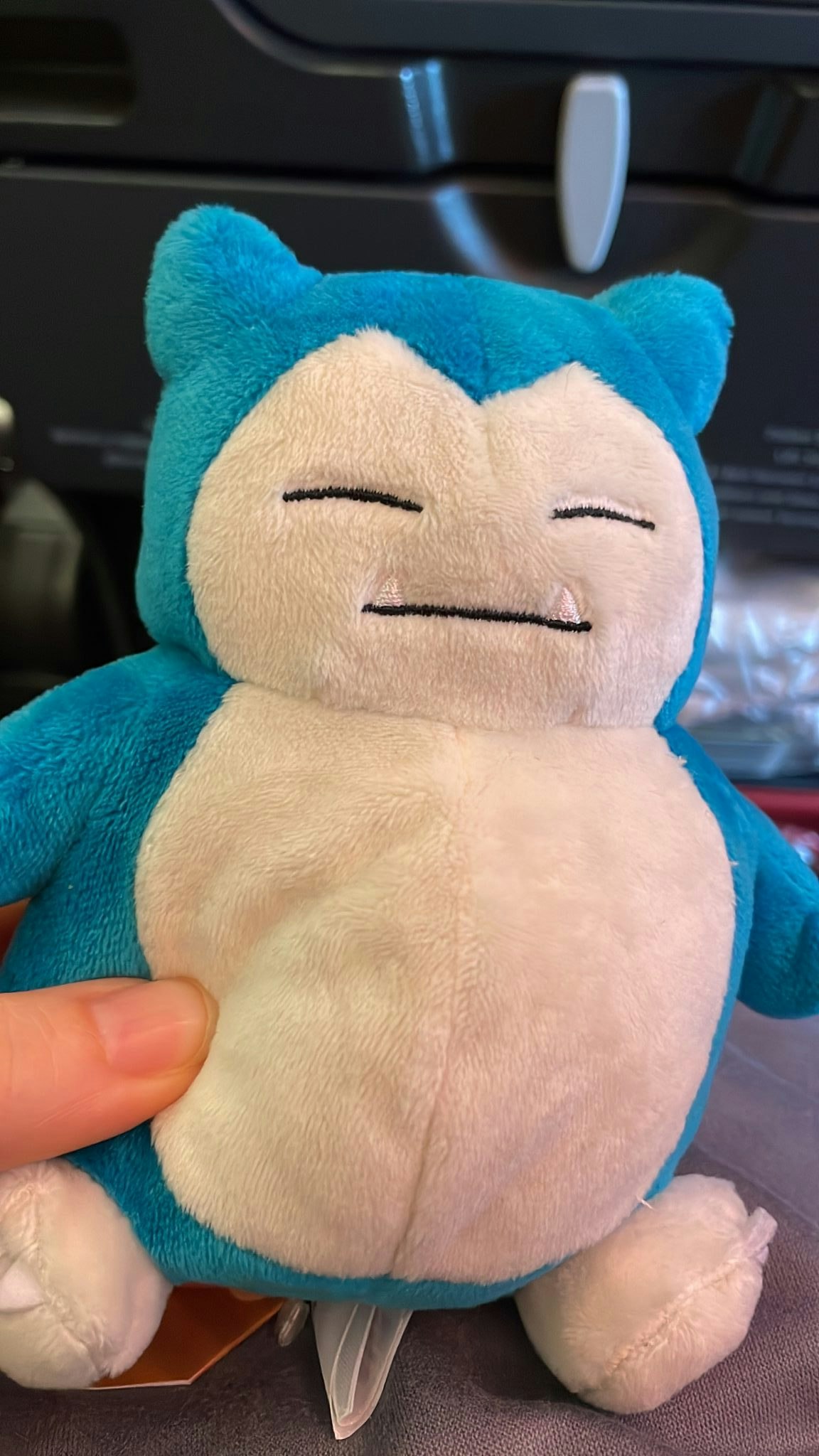 Born in China, Pei moved to the US and then Sweden with his parents. He often felt left out. When he turned up without a Halloween costume to one party, a sympathetic mother drew "blood" on him with lipstick. Unlike his friends, he didn't have a weekly allowance — and he says the simple desire to make money fuelled much of his early career. 
"My online handle is kind of a joke but it's also true," he says about the "getpeid" username he adopts across different social platforms.
He moved back to China for a year after high school, exporting clothing and electronics, until his parents made him come back. After dropping out of university (as his LinkedIn proudly states), he moved back again to work in China. His friends asked him what on earth he was doing, he says; he was simply doing what he wanted to do, and one thing led to another. 
"There was no job listing for anything that I've done." 
In 2013, in China, he cofounded OnePlus, which went on to become a surprising success. It launched OnePlus One in 2014 — an affordable but high-spec phone — and in one year it sold 1.5m units, despite expecting to sell around 50k. The aggressive, clever ad campaigns — Never Settle is the company's motto — were the stuff of industry legend. 
"I was really lucky," he says. "I surfed the smartphone wave from when Apple invented it until the smartphone became a mature category. I surfed the China wave, when the Chinese economy was growing really fast, and there wasn't a lot of talent.
"Today, somebody like me doesn't have any opportunity in China. But 11 years ago, somebody who understands the West, grew up in the West, but also speaks fluent Mandarin was a very rare commodity." 
If you're bored, found a new company
So why give it all up to start Nothing? Simple: the pure smartphone industry got boring. A few large players have gobbled up most of the market and real product innovation is rare — no one gets excited about Apple launches like in the early days now, Pei says. 
That's where London comes in. While China has great engineering talent and the ability to deliver products, Pei says he was drawn to what Europe could offer in terms of design and branding — and what the UK capital could offer as a financial hub. 
"We don't want to be like everybody else. We want to create something more creative, create products that are more fun," he says. "In order to create this type of company, we need to leverage creativity.
"Plus, with rising tensions all across the world, we made a conscious decision to be in Europe, relatively neutral."
Since then, the team has grown to six offices around the globe and delivered two products. The Ear (1) is a set of wireless earbuds with noise-cancelling capabilities — and true to Pei's reputation for building high-spec products at affordable prices, the launch price was set at just £99. The Phone (1) is a smartphone running an operating system based on Android. Lights — they call them glyphs — on the back can display different patterns based on who is calling.
If you have scale and stickiness in your smartphone ecosystem, you will suck in everything else. And eventually you will become hardware, software and

service
This week, Nothing also launched the Ear (stick) — earbuds in a case that looks like a lipstick — and said it would open a brick-and-mortar store in London before Christmas.  
All Nothing's products have distinctive "see-through" aesthetics — a design choice the team committed to before realising why most plastic tech products don't use a lot of transparent elements: they're very hard to make look good. The team, however, persevered until they found the right glue. 
The earbuds have sold nearly 600k units and the phone has sold over 100k units in India. (They haven't given figures for other geographies.) "We're doing good numbers, beyond good numbers. We're getting a lot of iPhone conversion," says Pei. But it's still a drop in the ocean compared to the over 200m phones that Apple ships every year. 
Some people might accuse him of just trying to be Apple. But for Pei, hardware is just the start.
"If you have scale and stickiness in your smartphone ecosystem, you will suck in everything else. And eventually you will become hardware, software and service." 
Pei says that until now, the company has just been focused on delivering new products to avoid the fate of cellphone hasbeens like LG, which quit the smartphone business this year. ("There are only corpses ahead of us.") Now, however, he's trying to think more about company culture and talent. 
"We're in a very difficult and unforgiving industry," he says. "It's either Nothing becomes literally nothing or Nothing can change the world." 
Playing the VC game
Unlike when he started OnePlus, Pei has raised outside capital for Nothing — $144m to date from investors like Google Ventures and EQT Ventures. When the company decided to take this route, Pei says he turned to entrepreneurs in Sweden like Fredrik van Huynh and Johannes Schildt from Kry (also a Sifted Bruncher!) for advice. 
"If we have to survive the capital market challenging us and questioning us, then I think, ultimately that makes our thought process clearer. It's like natural selection." 
Nothing is not profitable yet — and that's a challenge, not only when talking to VCs, but also when negotiating with suppliers. The "battlefield has already been poisoned" by competitors who have failed, says Pei, and so plenty of suppliers aren't willing to give the cheapest contracts to the company because they're not sure how long it'll stick around.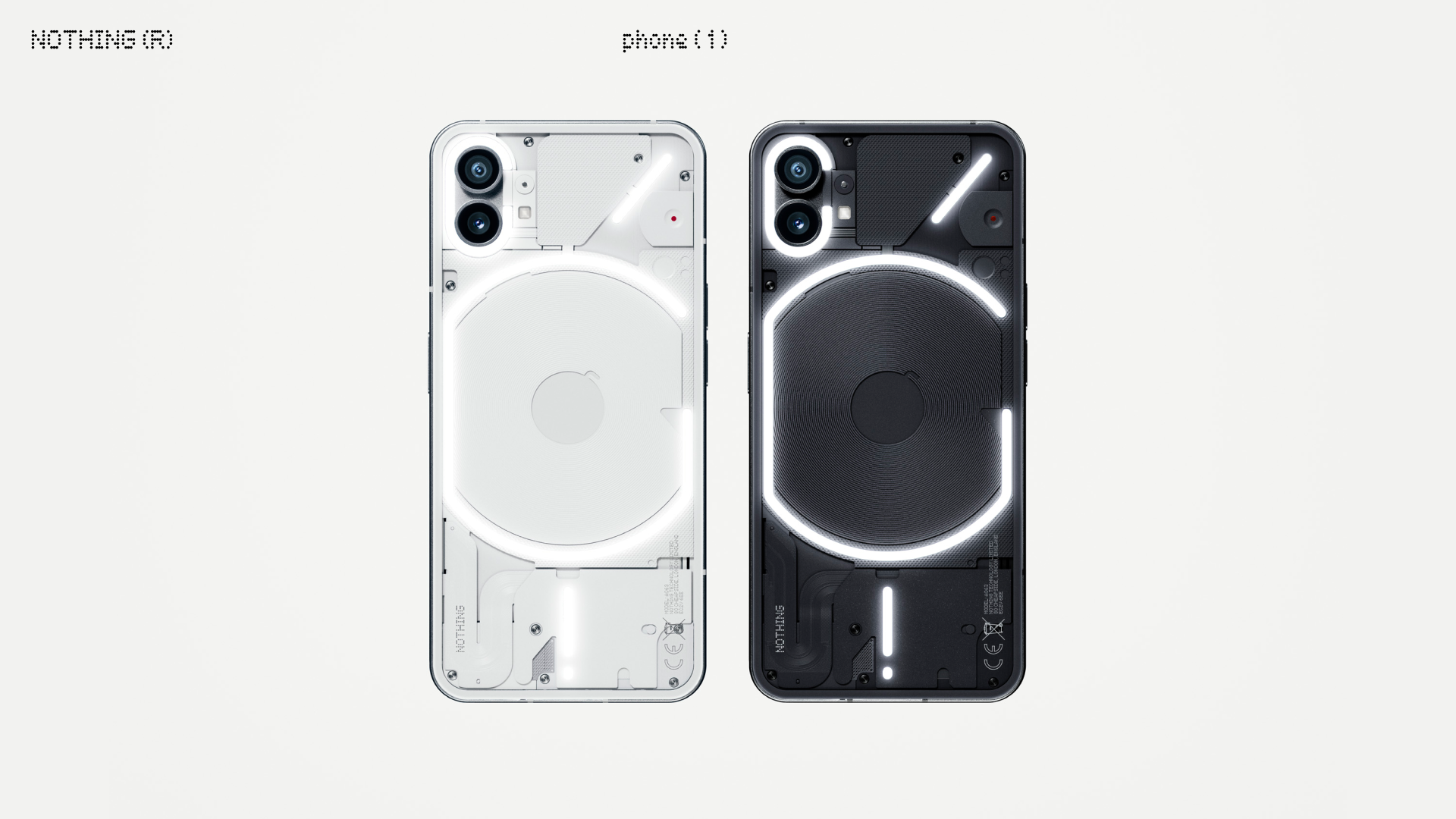 "Now, in this environment, we will try and be profitable faster," he says. In his view, tougher financial and economic conditions — a "winter" — could last as much as five years. 
"I think the winter will be worst in Europe," he says. "The war is going to take the highest toll on Europe and there's not a strong industry to kickstart things again." 
That's also an opportunity, in Pei's view, to play a part in cooperating with governments and building European manufacturing and hardware — which could, perhaps, be the industry to jumpstart growth and bolster Europe's bargaining power from a geopolitical perspective. 
"Europe needs to build hard leverage. Like hard. The kind of economic activity to gain strength on the world stage. But now, it's the opposite, it's waiting."
Personal trainers and stylists
Pei has long finished his porridge, and I'm still trying (unsuccessfully) to gracefully eat my croissant. We've talked a lot about the company and the industry, but now I want to know more about Carl Pei the person.
Unlike plenty of tech founders, Pei's persona is part and parcel of the company's allure. And that's taken some getting used to. At one point in his life, Pei says that he wore the same kind of t-shirt all the time and didn't have a fixed address. 
Now, he has a stylist (they chose the scalloped jacket Pei is wearing for brunch) and even collaborated with London fashion designer Chet Lo to reveal Nothing's new earphone product at London Fashion Week. And he's also got an apartment — which he says he bought because he really wanted to have a record player to play Whitney Houston tracks on. 
I would love for Lisa or Jennie [of Blackpink] to take a bathroom selfie with our glyphs

on
I ask him how he feels being a fashion maven now. "Neutral? I don't know. I just feel like I'm on a path." 
He says he feels the need to be front and centre at the beginning of Nothing's life, but that as soon as he has the opportunity: "I'll fade away." 
Though we don't talk a lot about Pokémon, I do find a way to shoehorn another one of my passions, the K-pop group Blackpink, into our conversation before we leave. 
"I would love for Lisa or Jennie to take a bathroom selfie with our glyphs on," Pei says, referring to the distinctive lights on the back of the Phone (1). 
I leave Carl after just an hour, yet I feel like we've talked about a lot of things — probably due to the fact that Carl is good at speaking extremely succinctly. I chill with Snorlax and listen to Whitney on the bus.