Caresyntax, a Berlin-based healthtech which uses artificial intelligence to digitise operating rooms, has raised a $100m Series C round.
The investment comes from PFM Health Sciences LP, Optum Ventures, Intel Capital and Lauxera Capital Partners. The round is one of the largest secured by a German healthtech. 
It's part of a trend of booming investment into the healthtech industry, with record levels invested into the sector's startups since the pandemic began — and AI solutions seeing a particularly strong increase in funding.
Caresyntax, founded in 2013, develops algorithms that analyse risk factors during surgery and recognises which steps could lead to critical situations in the operating room. 
Cameras track the surgeon and feed them real-time information, alerting them to things like drops in heart rate. Through machine learning, the tech picks up on early warning signs that doctors might not be aware of. It also gives doctors a checklist of procedures they need to follow.
It's a bit like the introduction of autopilot in planes: it doesn't replace the surgeon, but gives them the information to mitigate against human error.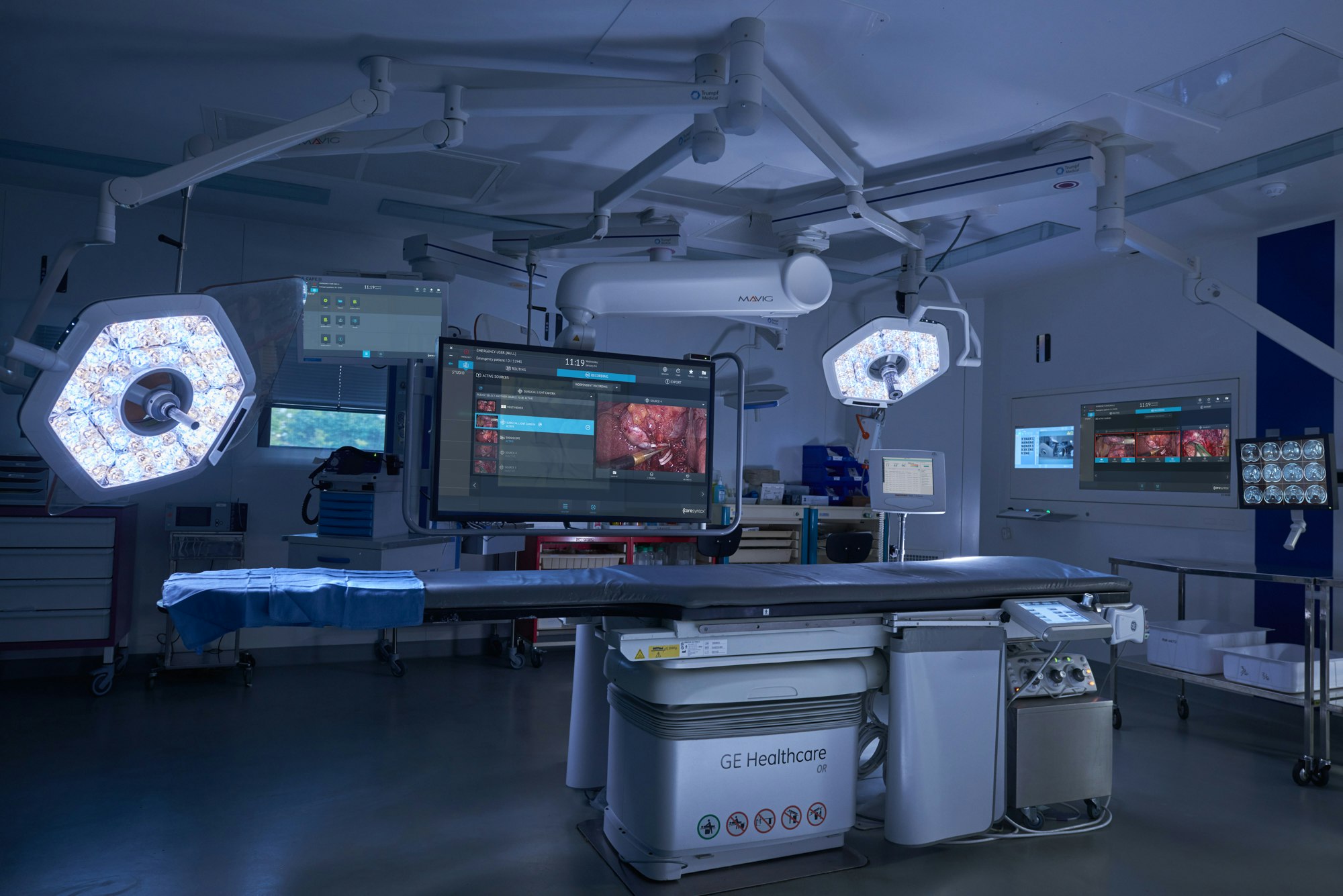 Caresyntax has seen 250% growth across the last year, and is currently being used in 8k operating rooms worldwide, which combined perform 13m surgeries a year. 
Notable clients include the University Hospital of Strasbourg, Sheba Medical Center (the largest medical centre in the Middle East), Charité Universitätsmedizin Berlin and the University of Iowa Health Care.
The tech brings benefits both to patients and hospitals, cofounder Björn von Siemens says.
"Surgeons benefit from better decision-support, as they are alerted to risks," he says. "Meanwhile, hospitals benefit from reduced surgical mistakes — improving patient safety."
Operating rooms represent 50% of hospital revenues, von Siemens explains, but they are also the most costly part of the hospital system.
He says Caresyntax's insights can help hospital managers maximise capacity by up to 25%, as well as bringing down the numbers of patients who have to be readmitted.
By bringing down the risks associated with surgery, Caresyntax also helps hospitals save on insurance premiums, including litigation and reputational costs, says von Siemens.
Caresyntax has operations and staff in Boston and the company's sales focus had been in the US but it's increasingly pivoting towards a focus on Europe.
Competition is limited in Europe — von Siemens says there's no other company working on algorithmic risk reduction for hospitals — but in the US, there's two companies, Avail and Leantaas, doing similar things. 
The company says the latest funding will be used to invest in go-to market approaches and add further research and development resources.