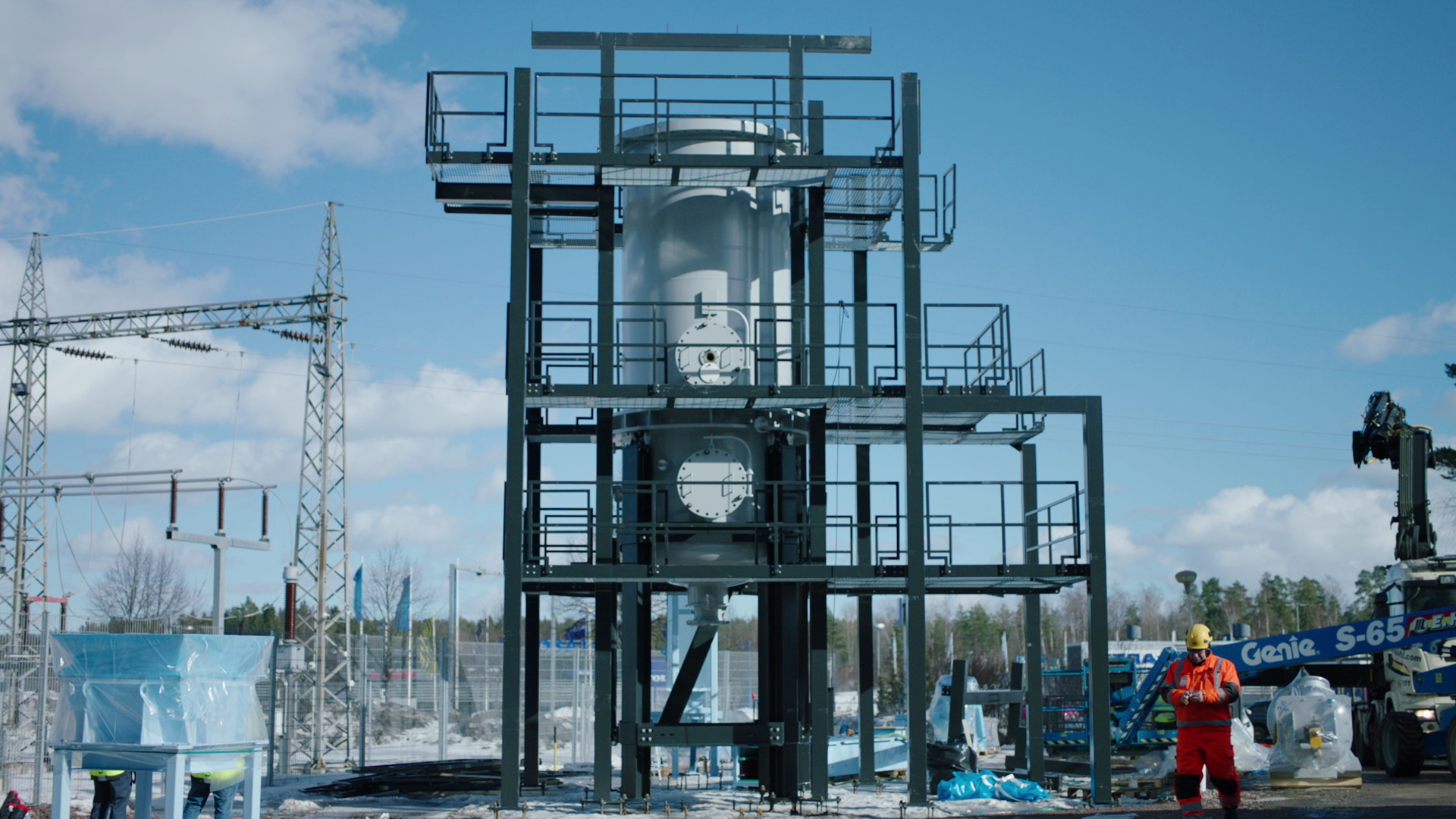 An ancient process used by indigenous groups in the Amazon could help lock in carbon dioxide emissions for millions of years — and it's garnering interest from startups and investors. 
When trees and plants are heated in a particular way, they turn into biocarbon — a stable form of carbon that can store emissions, removing them from the atmosphere. Biochar, one form of biocarbon — charcoal is another that you'll be more familiar with — also improves soil quality, the reason why it's been used for agriculture for generations.
Today, Finnish startup Carbo Culture has opened one of Europe's largest biochar plants, a short drive from Helsinki. 
Carbo Culture says its facility will be able to remove 3,000 tonnes of carbon dioxide from the atmosphere a year — roughly equivalent to the emissions of 1,500 petrol cars. It's not a huge amount, but the team says this facility will lay the groundwork for more. 
Interest in biochar is growing, particularly as the voluntary carbon markets, where individuals and companies purchase carbon credits to reach their net zero goals, increasingly look for credits which actively remove carbon from the atmosphere.
The number of biochar production plants in Europe is expected to reach 180 by the end of 2023. Other European plants include Carbofex, which is also located in Finland and removes over 3,000 tonnes of carbon dioxide annually. Globally, one of the largest biochar plants opened in Canada earlier this year — owned by CARBONITY, it has an initial capacity of storing 10k tonnes per year.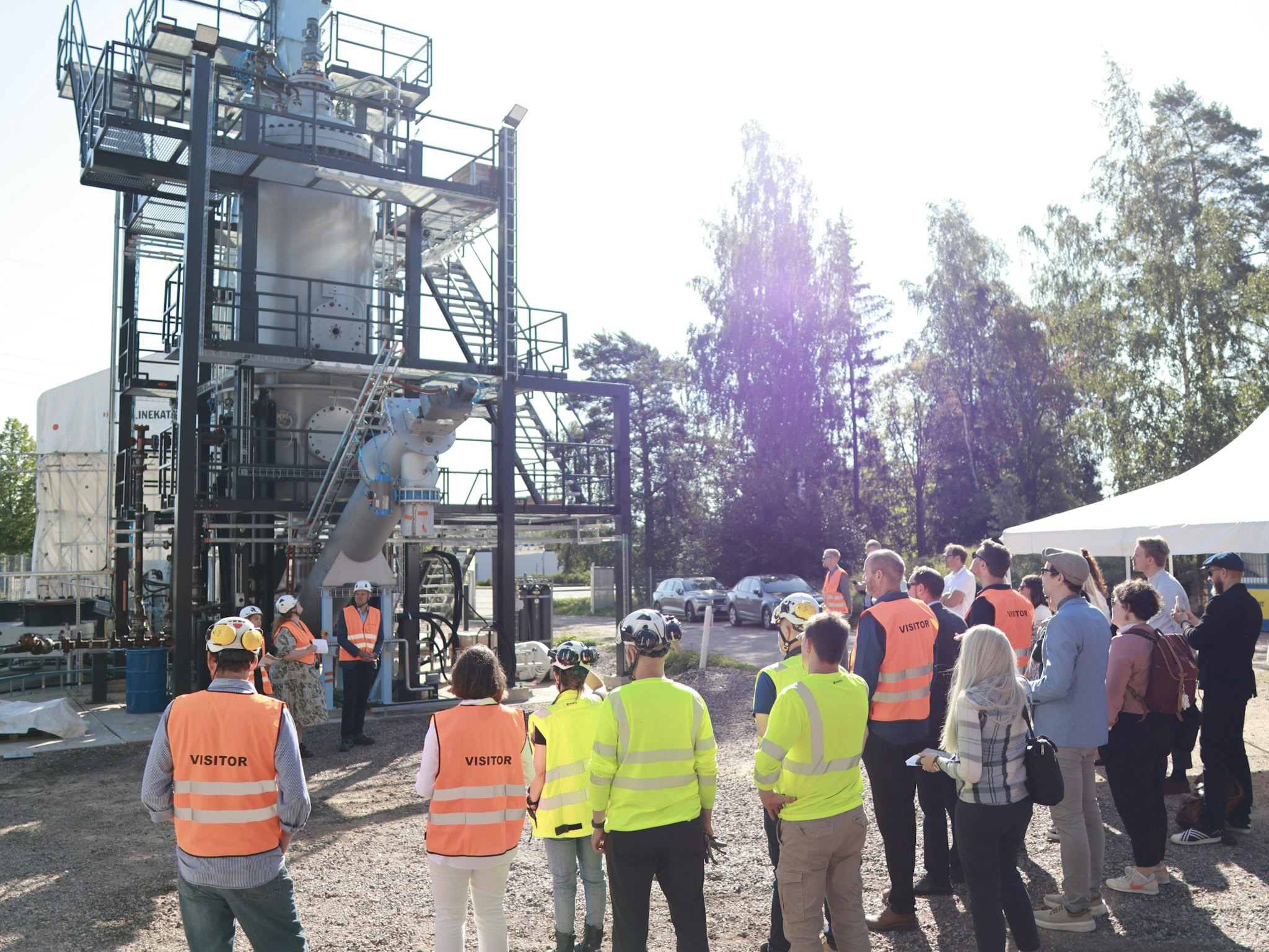 Carbo Culture was founded in 2016 by Henrietta Moon and Chris Carstens, who are CEO and CTO respectively. It's raised $9.2m in total, from VCs including Cherry Ventures and Übermorgen Ventures, as well as angels including Icelandic entrepreneur David Helgason and Albert Wenger, managing partner at Union Square Ventures.
The new plant was funded by a €2.2m grant from the European Innovation Council. The plant is intended to show the industrial scalability of Carbo Culture's tech before it builds commercial-scale facilities.
How biochar works
Biochar works by capitalising on the natural carbon-storing ability of plants, like trees or crops, which draw carbon out of the atmosphere into their biomass. When plants decompose, that carbon is released. But by heating the biomass up and turning it into biochar, the release of carbon can be circumvented.
"You try to take the biomass to a high temperature without burning it," explains Moon. "If you burn all of it, you have no carbon left, so you try to take it to a high temperature without actually losing the carbon so that it converts into a biocarbon format."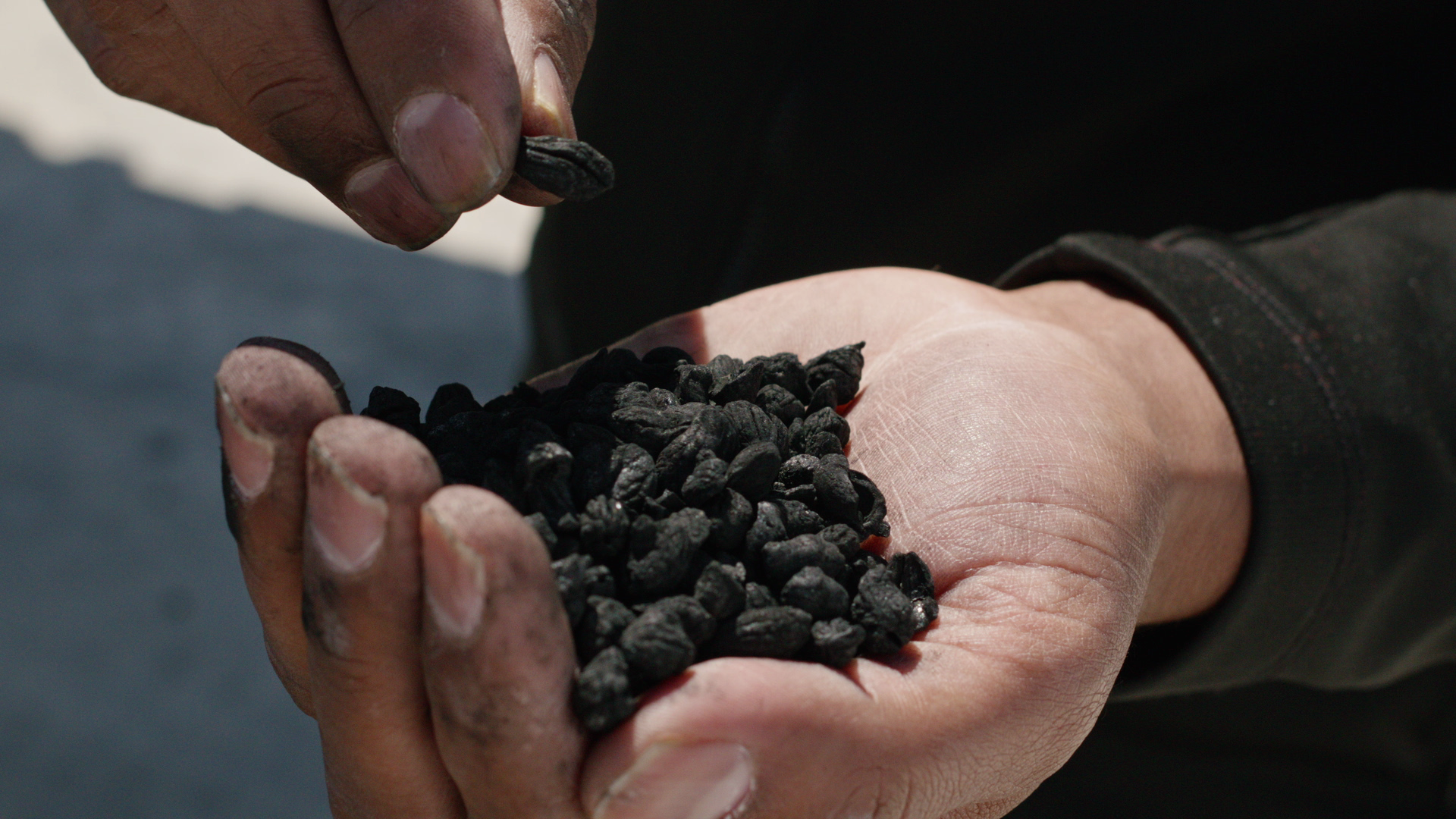 The latest research suggests stable forms could lock in carbon emissions for millions of years. 
The attraction of biochar, Moon says, is that it's easier to scale at present than methods like direct air capture — where machines remove carbon dioxide directly from the air. "If you look at the other removal methods, they might be able to scale in a decade or two," she says. "But the natural systems are scalable today." 
👉 Read: Carbon removal methods from direct air capture to biochar: explained
R3
Carbo Culture's plant — dubbed R3 — will use dust pellets left over from nearby wood manufacturers as its feedstock. It's critical, Moon says, that the plant uses only waste wood that couldn't be used for another primary use, such as a building material.
R3's feedstock will travel 10km to the plant. Keeping the feedstock supply chain local helps ensure the emissions associated with the process remain low.
What can we use biochar for?
Biochar has a dual function. As well as locking in carbon, the resulting product can be put onto soil to improve its nutritional value and its water retention potential. That's particularly important in areas with flooding. 
"It acts as a sponge, retaining some of the nutrients and water, which is especially important for climate adaptation," says Moon.
The other output is energy. "We trap about 50% of the carbon that's contained in the original biomass, but 50% of the carbon we lose as gases," she adds. "Those gases are used for district heating." 
Carbo Culture also plans to partner with industrial companies for its first commercial deals, and build the plants on their land. The aim is that they'd be able to both turn their waste biomass into biochar and use the energy produced in their industrial process too.
Selling credits and scaling up
Carbo Culture has already started selling carbon credits for its first commercial facility — the one it'll build next. It's secured multinational investment bank Rothschild & Co as a client, as well as a deal with NextGen, a joint venture between South Pole and Mitsubishi, to buy carbon removal credits.
The facility that opened today is a critical milestone for Carbo Culture. For startups building infrastructure, getting the first facility off the ground can be a big hurdle — you need investor cash to do it, but many investors want to see a facility working before they fund it. 
"R3 is super important for investors or even for the government-backed lenders," says Moon. 
The next step for Carbo Culture will be building commercial facilities — they'll incorporate multiple biochar reactors, compared to R3 which has just one.
"That's the serious debugging phase, because you're under contract, and you have to hit your run time and they have to operate for a decade," says Moon. "Then you can think of a global rollout where you get to hundreds of millions of tonnes of CO2 removal."