Protecting the natural world has traditionally been left to ecologists and nature-lovers rather than VCs looking for profitable, fast-growing businesses. 
But investors are waking up to the fact that solving the climate crisis may require long-term investment in things that have typically fallen outside the VC-realm. Infrastructure startups, which are capital intensive and require building big, physical stuff, have started gathering attention. Now, biodiversity and the restoration of nature is also on the VC radar.
A sweep of legislation in recent years has tried to put a financial value on protecting nature, which is opening up opportunities for companies and investors. Funding for biodiversity tracking and regenerative agriculture startups combined has been growing since 2020 — this year funding has already reached $94m, surpassing last year's total of $90m, according to Dealroom. 
Startups in the space are working on everything from restoring the EU's land and sea areas and enhancing forest ecosystems to restoring agricultural land and tracking and measuring animal species and habitats.
Moving the needle
The flow of money into these types of businesses is being spurred on by policy change. The Global Biodiversity Framework, launched at COP15 Montreal, and the Taskforce on Nature-related Financial Disclosures (TNFD) both mean businesses will need to start reporting and reducing the damage they do to the ecosystems in which they operate. The EU's Nature Restoration Law, passed in July this year, aims to push this further. 
"For the very first time, we have come to a point where we can channel private money into restoring and conserving nature and that has not [previously] been the case," explains Lena Thiede, partner at Plant A Ventures, a greentech VC. "The EU Nature Restoration Law being enacted will change investment flows and reporting," she adds. 
The law means that restoration measures will be put in place by 2030 covering at least 20% of all land and sea areas in Europe. EU member states will have to implement legally binding measures to restore ecosystems. As part of this, companies will have to be more transparent about the harm they're causing to nature and what they're doing to help.  
"With the Act, everything is getting more and more expensive; that's a great thing," says Danijel Višević, managing partner at World Fund, a climate tech VC. 
The cost of destroying the natural environment for businesses will rise, meaning they "need to switch to regenerative agriculture, to plant trees, to build business models where you don't need to harm nature," Višević explains. "Investments into these solutions become more attractive."
Who are investors backing?
Pivotal is a UK startup developing ways to measure biodiversity and turn it into a tradable asset. The company captures data on biodiversity — including the number of plant and animal species in a given area and their health — using drones and acoustic and image sensors. It allows companies to fulfil measurement and monitoring requirements. This data can be linked to their biodiversity credits, a tradable asset with its value tied to the biodiversity levels in the areas in which companies are operating.
"We're starting to see that people are linking the climate crisis and the biodiversity crisis and realising that you cannot solve one without solving the other," says Cameron Frayling, cofounder of Pivotal.
Its business model is based on the demand from big corporate brands that need to start evidencing the effect they're having on biodiversity — what species and habitats their business has affected and by how much — or else risk being accused of greenwashing.  
It's a model VCs are increasingly interested in. "I've never been so chased in my life by VCs," Frayling says. "Because it's a brand new space, it's a meaningful one, people feel good about it and they know it's important." Pivotal raised a £4.5m seed round in April 2023, led by Octopus Ventures.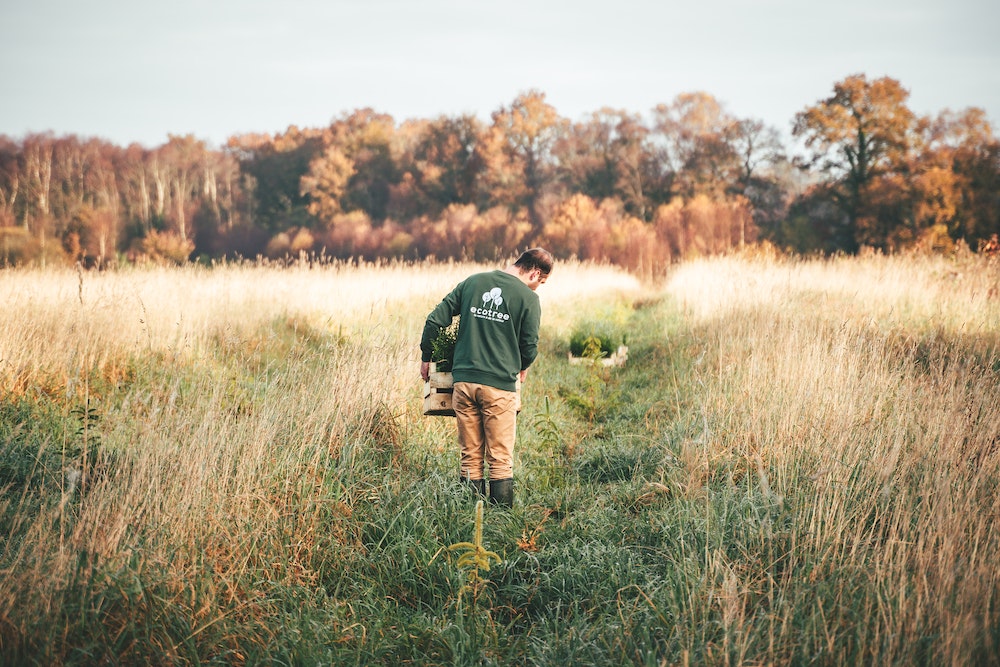 Forestry startup EcoTree has also seen an uptick in investor interest, after struggling to attract VCs when it launched in 2016.
'It's clearly different now," says founder Thomas Canguilhem. The startup raised a €12m Series B in June 2022, led by French bank Société Générale. 
EcoTree sells the ownership of individual trees — for around €18 — to companies and individuals. When these trees reach maturity after 12-15 years, some are harvested and used for timber and the tree owner gets 100% of this revenue. 
It helps businesses fulfil requirements to restore nature in their local environment, but it can take a long time to generate returns. For this reason, Canguilhem says, EcoTree has attracted the most interest from corporate VCs.
"When we launched we were looking for classic VCs or impact VCs, and we didn't expect to end up having two major banks actually competing to lead the funding round," Canguilhem says.
Regenerative agriculture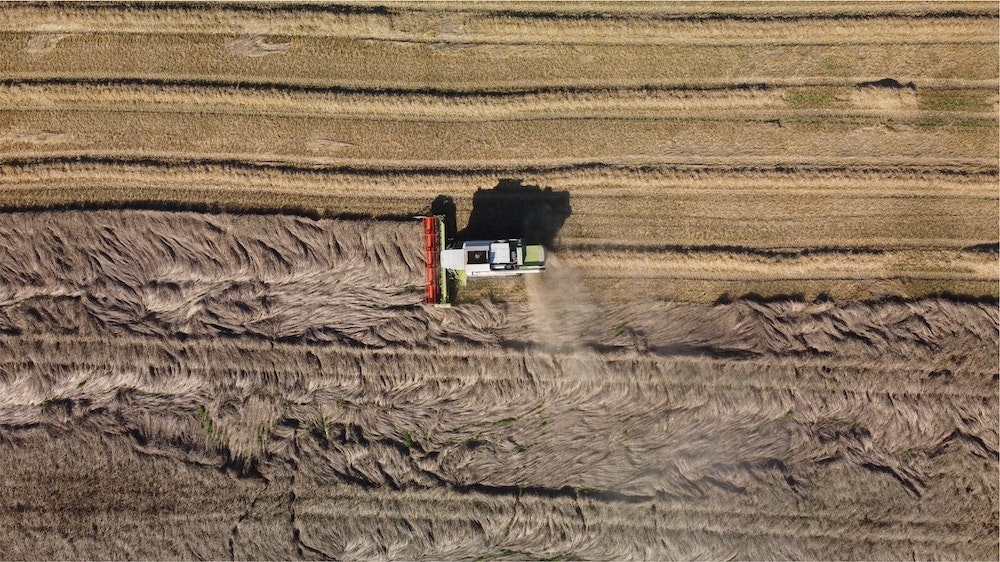 It's not just policy that's driving the change. Biodiversity damage could be bad for business.
"The food industry has understood that if [it doesn't] change conventional agricultural practices, it will be out of business in the future," says Robert Gerlach, CEO and cofounder of KLIM, a regenerative agriculture startup.
Conventional agriculture can damage the soil organic carbon in the land causing harvests to become more volatile and less profitable. New solutions like regenerative agriculture, which promises to increase crop yields and restore soil, are being sought out by large food companies looking to improve their food supply. KLIM is helping farmers switch to regenerative agriculture.
"When I started working on regenerative agriculture in 2019, nobody knew about it," Gerlach says. "2022 was, in many ways, the breakthrough year," when VCs began to take note of the potential of regenerative agriculture.  
Can backing nature-based solutions work for VCs?
Others are less convinced about the long-term potential for VC interest in biodiversity, especially around credits. 
"My personal take is that it's probably going to be very difficult for VC capital to, in the long term, go directly into backing nature-based projects," says Agate Freimane, partner at Norrsken VC. 
Because there are lots of startups working on biodiversity credits with few accountability measures in place, it can be difficult to know which ones are worth purchasing. That means there's a lot of price volatility when it comes to cost per credit. "There's a lot of quality issues," Freimane says.  
She explains that getting rid of price volatility by shoring up accountability would unlock a huge amount of capital. However, without price volatility "it becomes a little bit of a boring, predictable asset class where you know exactly what you're buying — and by definition, that's not VC", she says. 
"VC is all about swinging for the fences and swinging for the outliers. So it's very unlikely that once this asset class matures, it's going to lend itself well to VCs investing directly in the project."
Where startups can have the biggest impact is in creating the market for biodiversity credits and "getting it to become that asset class", Freimane says.
Not everyone is downbeat on the longer-term potential for VCs. Thiede says that there's a lot of money to be made from big corporates, and she's already seen interest from major energy companies in Europe who are looking for ways to prove to regulators that they are complying with biodiversity legislation.
"We're seeing for the first time interest from the corporate side, and at the same time, from the tech side, especially in terms of monitoring, reporting and verifying solutions," says Thiede.
Nature markets are a new concept and some startups, like Pivotal, argue that this makes VC well suited to help grow the sector.  
"One thing that venture capital is great at is catalysing rapid change, so it's a really good fit for creating solutions in the sort of timeframe that we need," says Frayling.