Green energy startup Bulb has recently moved home — and its new digs are quite the change of scene. After three years at trendy east London coworking space Second Home (famed for excessive foliage and having no straight lines), it's outgrown the space and moved into the gilt-trimmed office of the old Barings Bank (famed for collapsing spectacularly two decades ago).
Bulb's fortunes, however, are looking much more promising. The four-year-old business is the UK's fastest growing startup, has over 1.3m customers, has passed £1.3bn in revenue, raised over £60m in venture capital and has just announced plans to expand to France, Spain and Texas. It's also gearing up to play a far more central role in its customers' lives once we're all driving electric vehicles, generating energy at home with our solar panels and using smart meters — and need someone to help us manage that (more complicated) future.
And, despite speedy growth (a rocky time for many a startup) it's earned a "nice guy" reputation; its team can be seen strolling around the streets of east London wearing Bulb-branded hoodies ("it's not enforced"), it's a certified B Corp and a Living Wage Employer, and was listed as a top UK startup to work for (albeit in a line-up which included Revolut).
But what's going on beneath the surface?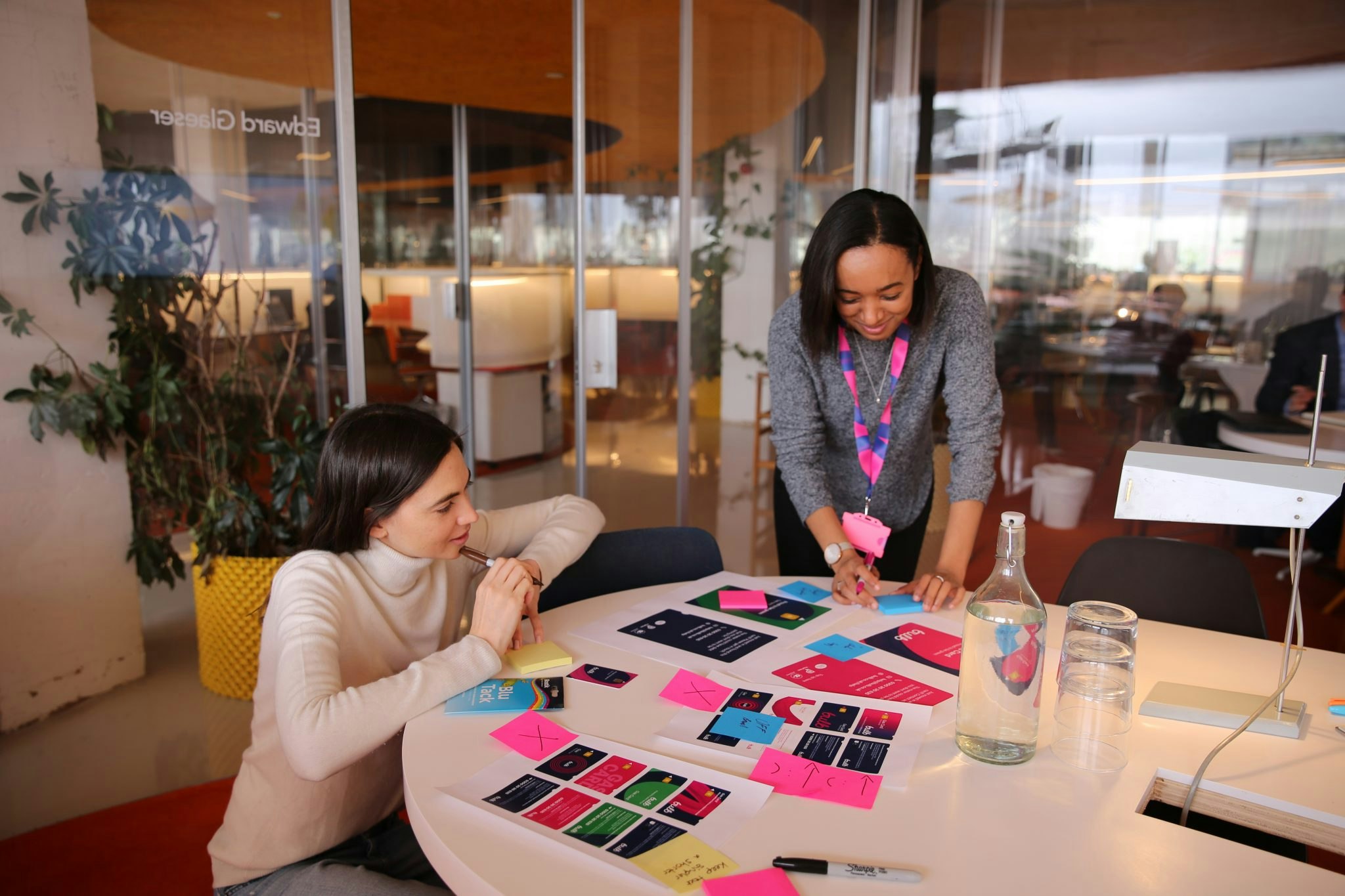 Bulb's 400-strong team now spreads out across a grey-carpeted old trading floor, nine stories up, overlooking Spitalfields Market. On the walls are live trackers, clocking up the number of customers, and there's a busy hum to the place, as Bulb's several hundred "energy specialists" (customer service team), scattered throughout the room, answer calls from "members".
Bulb's proud of being a heads-down kind of company.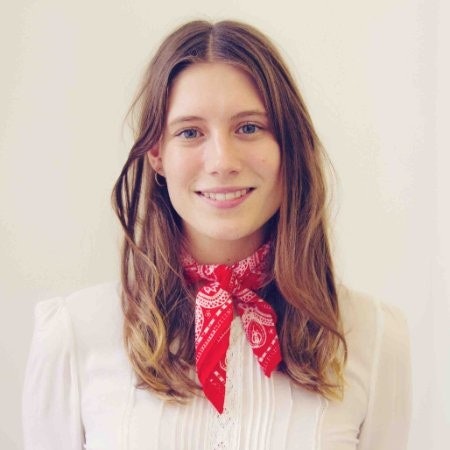 "I remember the morning we hit a million [customers]," says Clementine Hobson, head of brand. "You could see the numbers tracking up, and once it got really close, most of the company gathered round the screen. It ticked over to one million, I bought loads of party poppers and we had balloons saying one million… but after about five minutes we all just went back to work."
This down-to-earth image is a key part of its brand, too. Bulb sells energy — 100% green electricity, 10% green gas, at competitive prices — which means its customers are virtually everyone. "In order for us to succeed — and to help people lower their bills and reduce their carbon impact — we need to have loads of customers," says Russell Davies, chief marketing officer. "We won't do that by being cool and edgy and urban. We want to be big and inclusive."
"We're definitely not trying to be a challenger brand; we're trying to be the new mainstream."
The new mainstream
Bulb isn't gaining on the big six energy companies in the UK because it's green. Consumers are rapidly switching to the startup because it's often cheaper. Right now, its one tariff costs customers £975 per year, which is more than £150 cheaper than all of the big six.
Sifted Newsletters
Sifted Newsletter
3x a week
We tell you what's happening across startup Europe — and why it matters.
"I think people have always wanted to make an ethical, good choice, and they want to buy from a company that they trust and believe has an aligned mission with themselves," says Amit Gudka, cofounder of Bulb, and former Barclays energy trader. "But typically, renewable had been thought of as too expensive — and, ultimately, in this market price is the most important thing for why people switch."
In reality, the cost of building a new large-scale solar or onshore wind farm is now at parity with building a new gas-fired generation plant. On top of that, Bulb also has lower operational costs than the big six: it is leaner, and claims that its churn rate is a quarter of that of the incumbents.
There also isn't much competition from other new players; in the UK, there's Ovo Energy (founded in 2009), in Spain, Holaluz (founded in 2010). Bulb's growing far faster, and has more customers.
Sharing is caring
When Bulb launched, in August 2015, it had a team of six. For a while, "everyone was sort of sitting around waiting for the phone to ring," says Gudka. "And then after a while, you think, 'Right, the phone hasn't rung for an hour or two: is that because the phone system's broken or just that no one is calling us?'"
Eventually, they did ring, and in that first year, the importance of communicating openly with those initial 6,000 customers became clear. "From early on, even though we only had a handful of quite friendly customers, the more that we told them — everything that was happening, good and bad — I think the more trust we built and then the more likely they were to refer us to their friends and family," says Gudka.
Incumbent energy providers have a reputation for being tricky to deal with, providing terrible customer service, overcharging and being somewhat mysterious in how they operate. Bulb wants to be the opposite of that — and be transparent, both internally and externally.
For the team, transparency means lots of sharing. "The direction of the company, the performance of the company, how well it's doing in different ways, is shared with the team, over and above what is typically shared with employees at a company, certainly in my experience," says Hobson.
"We have a massive Google Sheet — the KPI sheet — which has almost all the metrics that govern or measure the business which everyone can look at," adds Davies; from sign-ups to profit margins, from what Bulb is paying for wholesale energy to the company's NPS [Net Promoter Score] (it's currently 49). Bulb also shares some company metrics publicly, such as the diversity of its team, on its regularly-updated blog.
If you come from outside, it's a bit

unusual.
There's also a whole company meeting every Friday, where Bulb's internal NPS is shared, and where employees can ask Bulb's founders — Gudka, and chief executive Hayden Wood — anything they like, to be answered on the spot. (There's an online tool to submit anonymous questions too.) "They definitely do ask them difficult questions," says Hobson. "That's the kind of power of it — there's no escape."
"If you come from outside, it's a bit unusual," adds Davies.
When it comes to salaries, bonuses and career development, too, Bulb says it has a very transparent framework. "It is very clear what your level is, and that's benchmarked not only internally, but externally versus other companies," says Gudka. All staff are also offered shares in the company and, if the hoodie-wearers are anything to go by, are genuinely proud to work there.
"There's a mission to what we're doing here," says Gudka.
That's a phrase which is bandied around by plenty of founders — but Bulb, as a certified B Corp, has committed to being "better".
"Businesses are always talked about as having this trade off between doing something good, being an ethical business and treating your team and treating the planet well, versus profit," Gudka says. "We really want to show, along with all the other B Corps, that having all those three things together — profit, people, planet — can actually create much better businesses."
The bright future of energy
"A lot of what we've done with the business is not just because we're nice, but also because it has to be a business that people trust," says Davies.
Being trustworthy and easy to understand will become increasingly important in the future, as Bulb plans to move from being an energy supplier to helping people manage their energy.
"We're now moving to this world where people are generating more energy at home, with smart meters you're able to turn down your demand at peak times and turn up your demand overnight when you might want to charge your electric car — so the home becomes an energy hub, and the energy supplier becomes the energy manager, who's buying the energy back from you," says Gudka. "What Bulb can do is help manage that for you in a really simple way."
We're now moving to this world where the home becomes an energy hub, and the energy supplier becomes the energy

manager.
"Energy's already really complicated, and we try not to baffle people with it," says Davies. "It's going to get more complicated. We're going to have to work out how to help people understand that."
Growing pains
In the meantime — and with expansion to three new markets planned for 2020 — Bulb also needs to work out how to grow its organisation sustainably.
When Geraldine de Boisse, chief product officer, joined Bulb two years ago, she was employee number 20 — and only the second member of the product team. Now she heads up a team of 100 engineers, designers, data scientists and user researchers. In the last six months alone, Bulb has added more than 200 members of staff. Growing that speedily hasn't always been easy.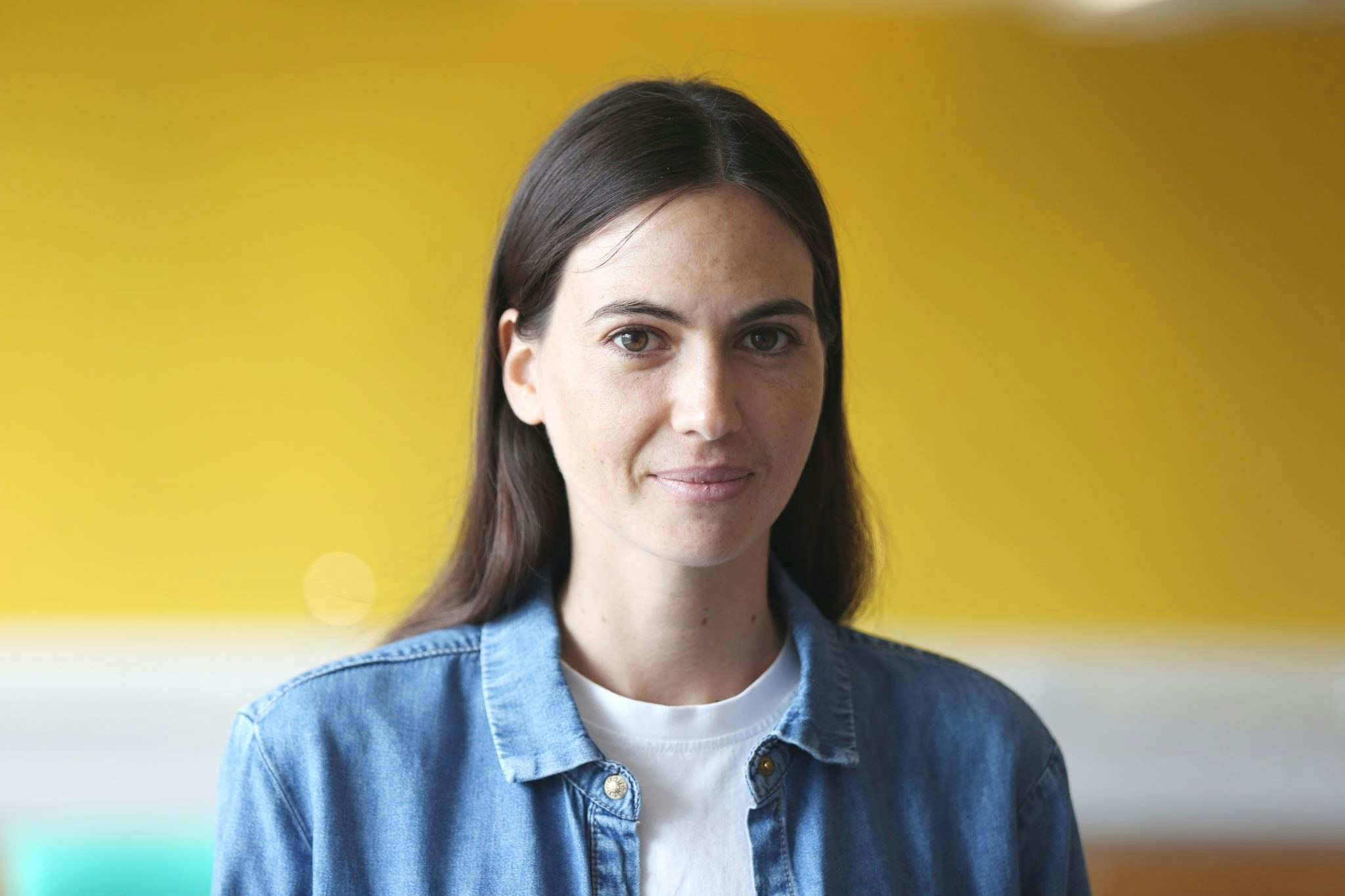 "Sometimes you have 10 people joining in a week, sometimes you have no one," de Boisse says. The challenge has been to continue to deliver new products and features while bringing onboard new people, she adds; training new team members takes time away from existing employees and slows productivity. "For a while, the impact of what we do has been less than what we used to have," she says. "I don't think it will grow as fast again."
"We didn't anticipate as much as we could have in the past. We could have hired more, earlier — but it's extremely competitive in the market, you don't necessarily find the right talent."
Keeping customer service happy
Bulb sets high standards, and on the frontline of those are its energy specialists. The goal is to answer customer phone calls in 10 seconds, and be equally speedy to reply to emails and chat. To keep standards up, there are "coaches" within the team who listen in to conversations with customers and check emails. As might be expected, not all energy specialists love the role.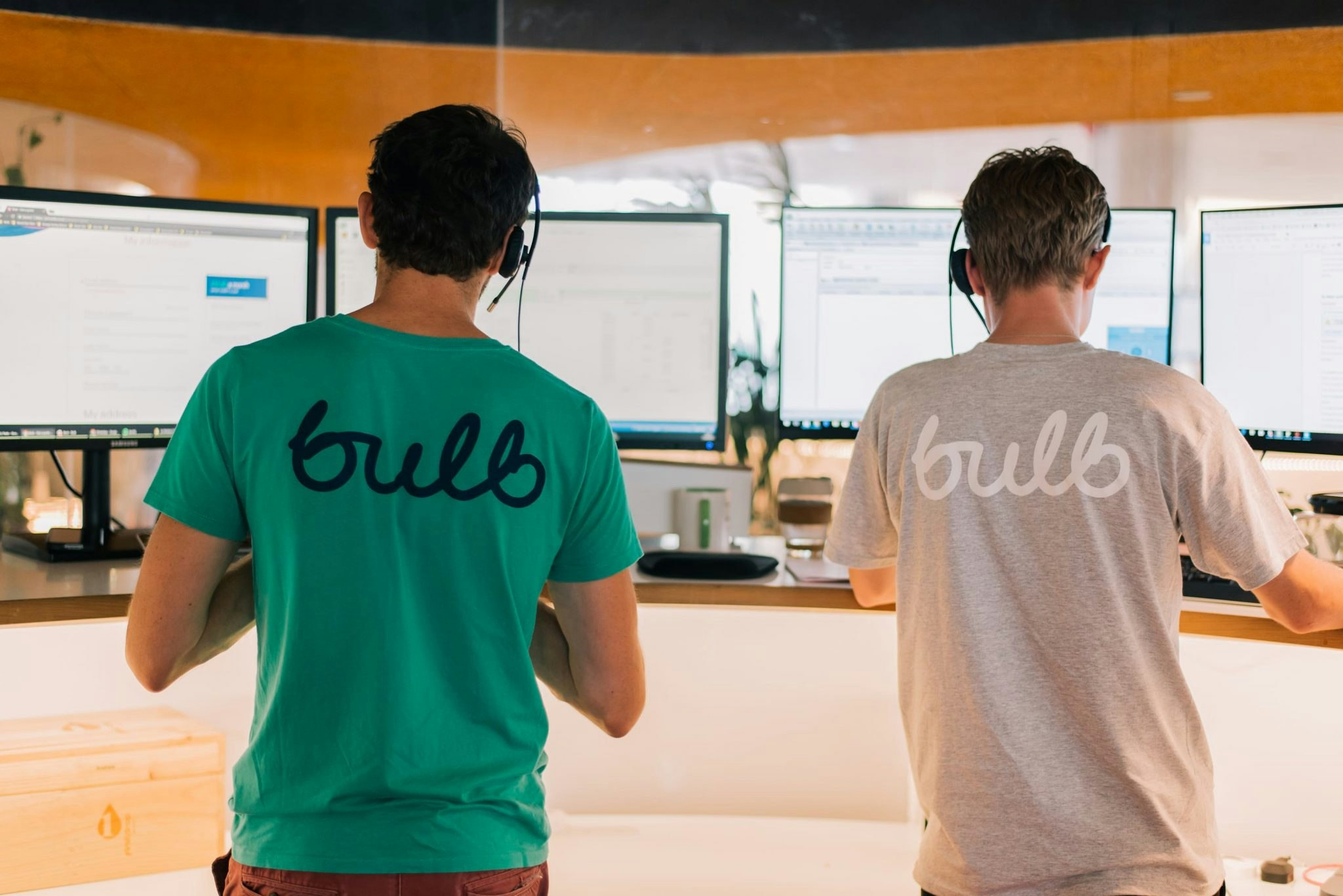 There is, however, a whole pod — "Los Podos Hermanos" — dedicated to making the energy specialists' job more efficient and engaging, by designing tools to help customers resolve problems themselves, like giving automatic refunds in some instances, and through automating some dull repetitive tasks. "If we were not to automate them, I think at some point we would have retention issues, because they're almost robotic," says de Boisse.
Some energy specialists have also moved on to other roles within Bulb, from product to finance to international. "We're trying not to create a divide," says de Boisse. "So we're really trying to have the experience team fully integrated within the Bulb team."
To Texas
A new divide is coming, though, as Bulb opens up offices in Paris, Madrid and Austin to manage its three new markets. It has already hired country managers, who will in turn build customer service teams in each location, and will launch a "nomad programme" to encourage existing Bulb employees to move abroad, and take HQ values and learnings with them.
Towards the end of the year, it will launch with "friends and family" in each market — less than 1,000 early customers to test out the service. (This is how it launched in the UK; Bulb's first customers were recruited from Wood's wedding invite list.) Tweaks will need to be made to suit nuances; in Texas, for example, 99% of consumers have smart meters (the take-up is around 25% in the UK) while in Spain the use of solar is far greater than in France.
Then, after fully launching services early in 2020, Bulb plans to put a dent in the dominance of the incumbents in those markets, as it has begun to in the UK.
And Wood says it won't stop there: "We want to change the energy mix of grids across the world."