After four years of the robot equivalent of SAS training — running at double speed, carrying heavy weights, contending with extreme temperatures — Eva is ready for action.
All of its more than 800 parts have been tried and tested, over and over again, and several of the £4,990 robots have been working eight-hour shifts in factories across the UK for five months now.  
To say it's taken longer than Suryansh Chandra, cofounder of London-based Automata, expected to reach this point would be something of an understatement. "When we started we thought we would launch in six months," he says.
But then again, neither Chandra nor his cofounder Mostafa El Sayed had any idea what they were doing: both are trained architects, not mechanical engineers or software developers.
"You see very few startups actually come out and attempt products of this complexity [in hardware]," says Chandra. Now he knows why.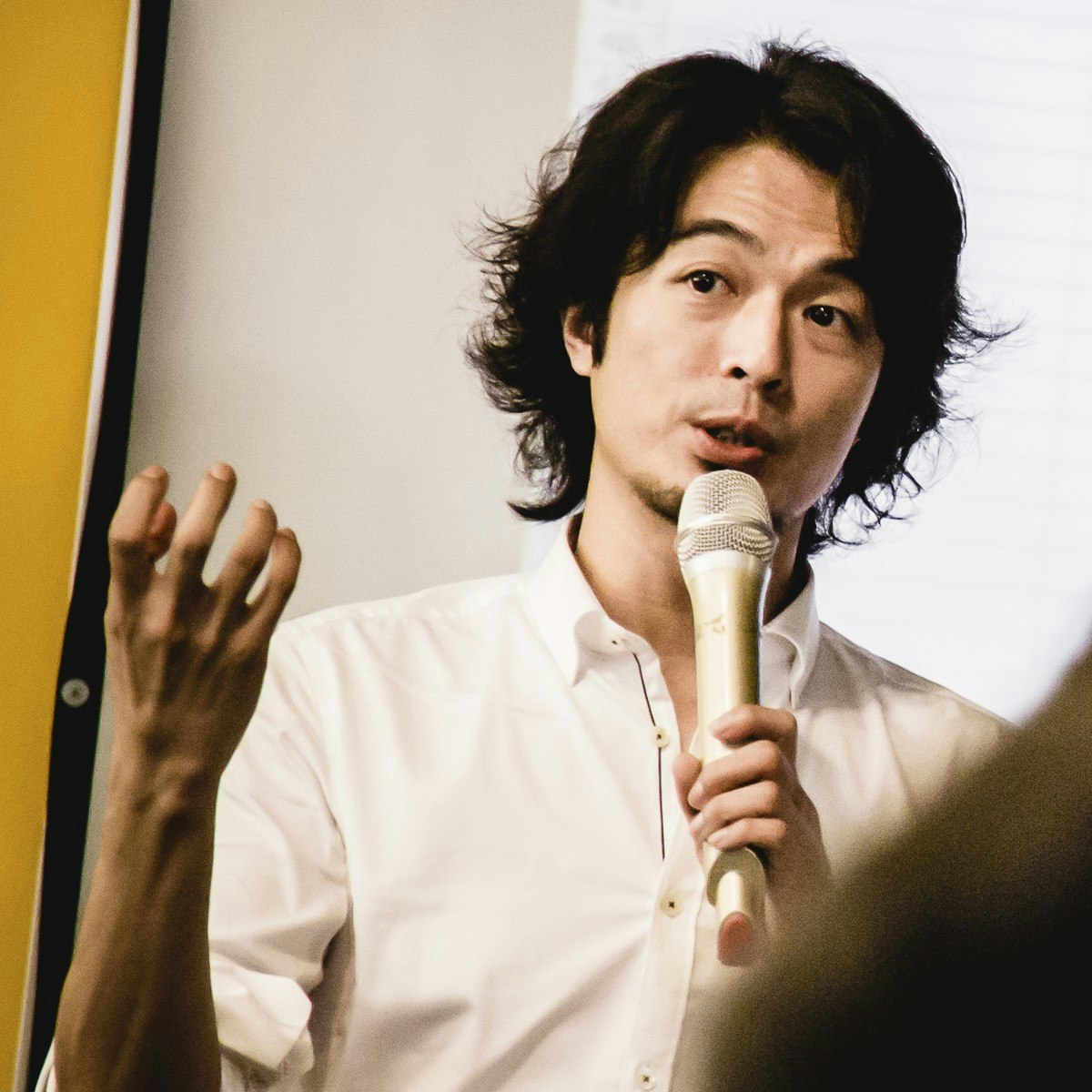 The software age
It's a common misnomer, says Jerry Yang, partner at early-stage investor Hardware Club, that hardware is inherently "harder" than software — but it is different. Software startups have a very low barrier to entry (just about anyone can launch a website) and can exist in relative isolation, developing products in-house, behind closed doors. Hardware startups have a whole lot more stakeholders — from suppliers to manufacturers — and (quite literally) many more moving parts, often transferring physical goods across borders. Hardware startups also can't scale up or down, or pivot as quickly as software businesses.
"It's not inherently more difficult [to start a hardware company]," Yang says — but these complexities do "discourage some of the more naive founders".
Gearing up
In many ways, naivety has worked in Automata's favour. Take gearboxes: the things which power cars — and also robots. "We didn't know what it takes to make it a gearbox, or design one," says Chandra. Initially, the team assumed they could just buy one.
Wrong.
"Our first warning — that we did not take seriously — was after we decided to start the company but we hadn't quit our jobs yet. I was talking to this reseller of motors, and I was asking him, 'So why do you think nobody else is doing this?' And he was like, 'You've got to make a gearbox first.' I thought, 'Who cares about a gearbox?' I didn't know what it was."
By the time Chandra and El Sayed had done their homework on gearboxes, however, they'd already handed in their notice. "If I was a mechanical engineer, I would have probably freaked out because I would have known what a gearbox is."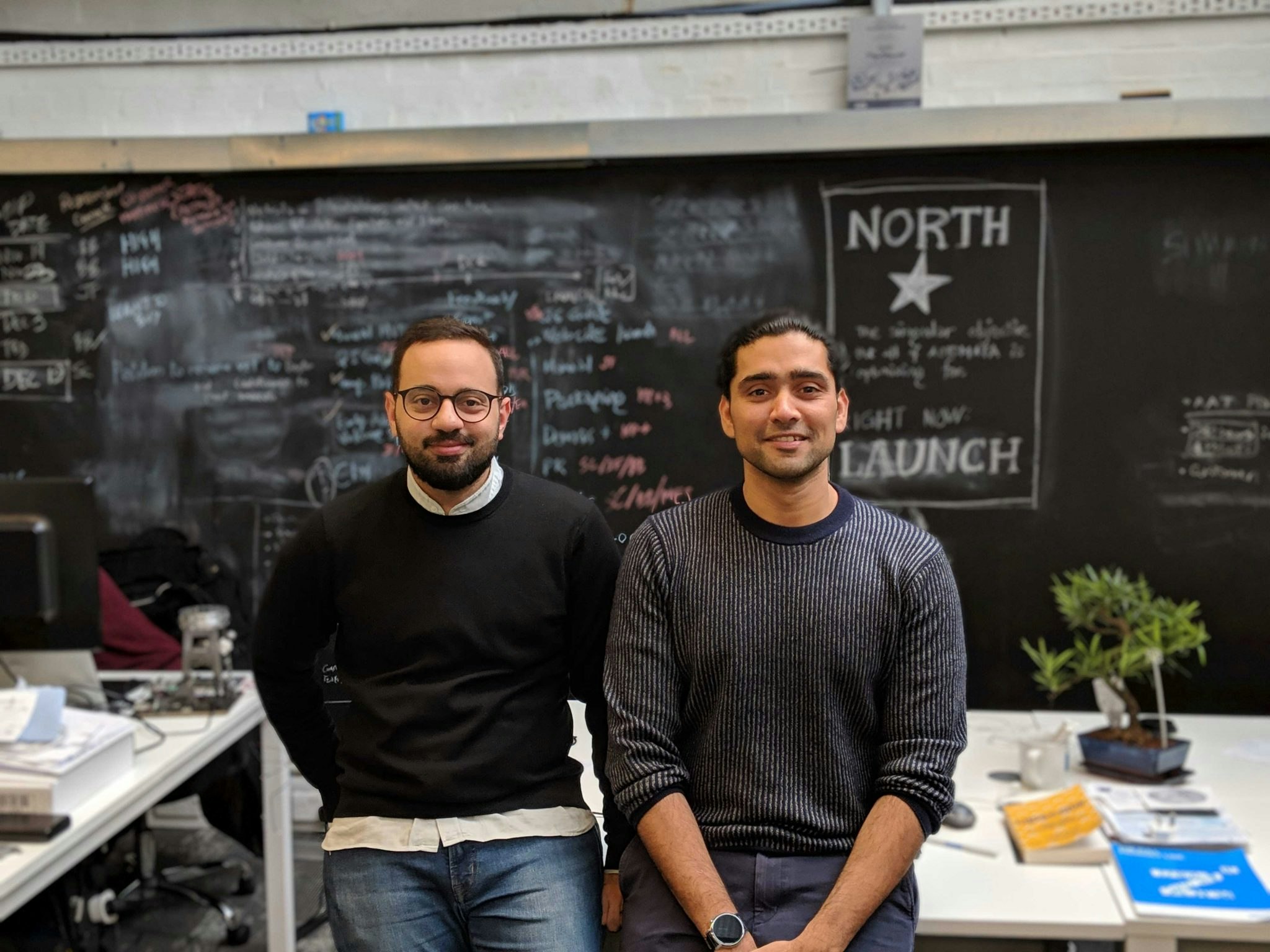 The kind of gearboxes used in cars, it turns out, are not accurate enough for robots. It doesn't matter too precisely where a car's wheels stop turning. The important thing is that they stop. But it's essential that a robot has complete control and accuracy of movement. And that takes a bespoke gearbox, designed for robots, with very little "freeplay", manufactured to a high degree of accuracy — which is expensive.
"Gearboxes are the linchpin and the cost of a robot," says Chandra. "Our robots cost about 20% of anything else out there, because we've been able to engineer our own power train."
Funding development
Making bespoke parts isn't cheap, though. Automata's stroke of luck came when, within one year of starting the company and still a team of two, Chandra and El Sayed were introduced to ABB, a Swiss-Swedish corporate with an enormous robotics division. It was on the hunt for startups in the space, and soon took part in a £1.1m seed round in 2016, in which London-based investor Local Globe also participated.
"That was a pretty big validation for us as a company. Most London dwellers won't understand manufacturing — I did not until we started this company — so for a VC who is in this ecosystem, with no idea who this is for and whose problem we're solving, it just sounds like a massive cash drain because it's such expensive hardware."
"But then when you have the world's second largest robotics company interested in investing, that changes the story. It became a big de-risker; we were legitimised."
Somebody ate the supply
However, no amount of VC funding can protect a hardware startup from one of the biggest dangers in manufacturing: a bigger player swooping in on the supply chain.
If a multinational giant suddenly comes out with a new product — and wants a component a startup is using — there's a very real possibility that it could buy the entire supply in the market. Contracts will fly out of the window.
Manufacturing kills more startups than the lack of funding

does.
"Manufacturers will always turn down a startup business for a Samsung-type business. You cannot protect yourself from that. And that's the reason why hardware startups find it hard to get funding, find it hard to reach the market and often die during manufacturing. Manufacturing kills more startups than the lack of funding does."
Automata's experienced this twice. "Two of our components disappeared overnight, because a bigger player came along. Somebody ate the supply."
The solution? Pivot. "And then find alternatives which are less likely to be depleted."
Luckily for Automata, the components which were snaffled were reasonably 'mass market' diodes and therefore easy to swap for something similar. The real danger comes with proprietary components: "[If] there are only two people in the whole world who make this thing, and if one of those components goes away, you are screwed."
Boring tasks, boring Brexit
Automata's robot, Eva, is very good at saving humans from doing very boring, repetitive tasks — like putting something into and out of a machine, or tapping a fob against a reader over and over again, or tapping a phone screen again and again. Eva has six joints, giving it a wide range of motion.
It's been tested in factories for almost two years now — at first on lease, for four weeks at a time (because that was at long as it would last for), but more recently on sale to a small group of early test customers. The number of users has so far been "in low double digits", but Automata has a waiting list of orders to process when it officially launches this week. In the "worst case scenario", Eva should work hard for these customers for at least two years.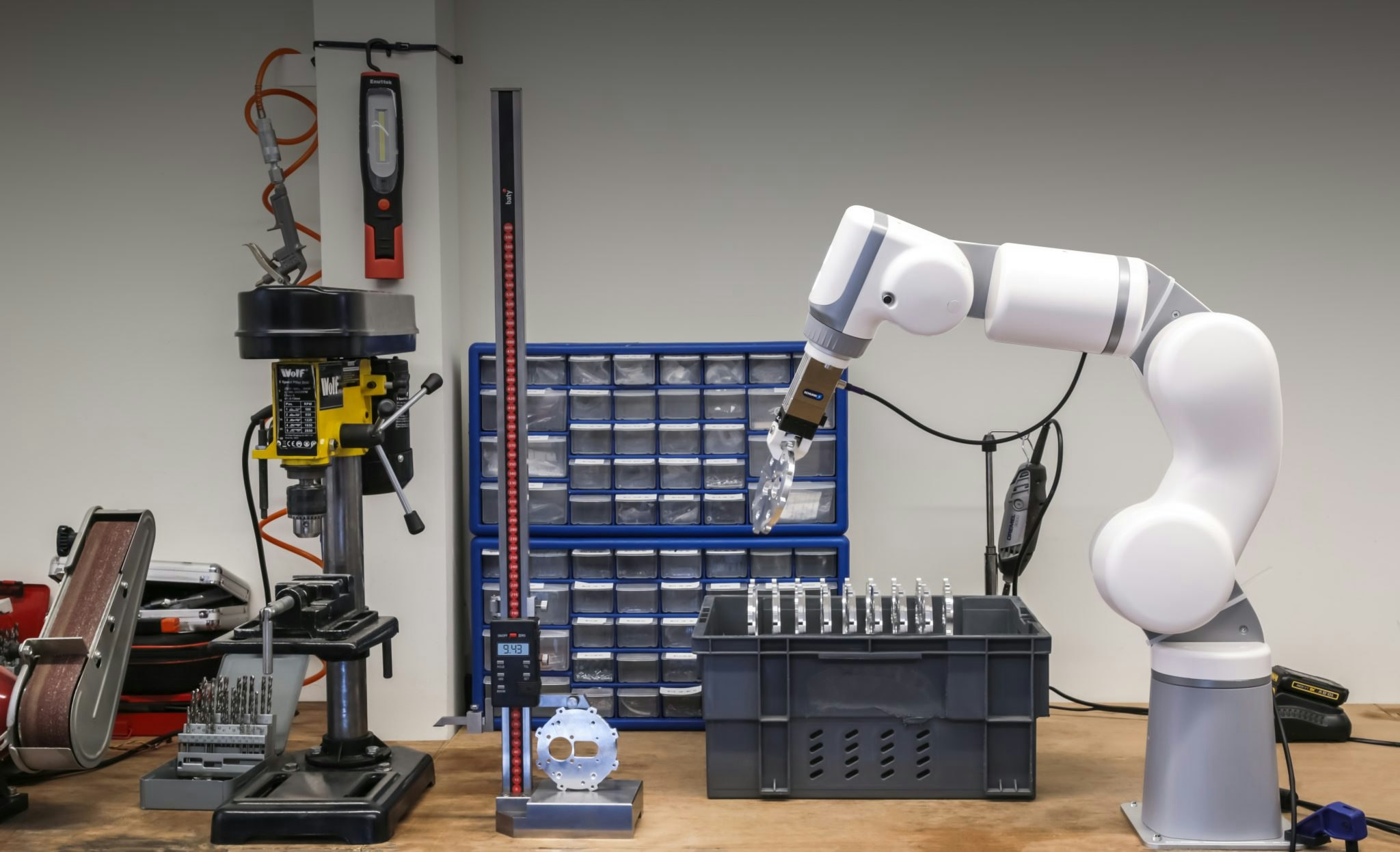 Automata's sweet spot are the many thousand small manufacturing outfits across the continent, which are not quite big enough to build their own bespoke machines to automate certain tasks, but which can make serious time and cost savings through automation. "There's a lot of manufacturing still in Europe," Chandra points out, and luckily for Automata, EU regulation covers (for now) all of its main markets: Germany, The Nordics, France, Italy, the UK.
The launch comes at a good and a bad time. Brexit has meant that it's harder for Automata to find good European staff. But it's also meant that many people who were working in manufacturing in the UK are heading home: "The pressure [on manufacturers] to automate is increasing because labour is harder to find," says Chandra.
Early last year, Automata raised £5.3m led by Hummingbird Ventures (with Firstminute Capital and Hardware Club also participating). Its team, characteristically based in an old warehouse in north London, is now 42 strong. And, if it can steer clear of manufacturing hazards, it has ambitious plans.
"There are a lot of areas where a robot can be endlessly augmented," says Chandra, from robotic vision to customised "end effectors" — the devices attached to the end of the robot's arm. "We just have to pick which ones are the best."