I arrive for my brunch with the founder of one of Europe's leading climate tech companies 10 minutes late, my hair all over the place. Rachel Delacour is waiting for me, perfectly poised, wearing the sort of white turtleneck you only wear if you really trust yourself to not spill food down your top. 
Delacour is the cofounder of carbon management platform Sweep, which has raised $100m from the likes of Coatue and Balderton. Her first company, BIME Analytics, was acquired by Zendesk for $45m in 2015.
Delacour and I meet in a cafe in London's Covent Garden — she's visiting from Paris — and she's instantly warm and likeable. "I arrived yesterday evening, by train because," she says, giving me a knowing look, "carbon." 
A lot of my conversations with climate tech founders start like this: a justification for lifestyle choices that match their company's mission. Delacour says she feels a certain pressure to do so; but, she adds, "what companies are able to do at scale is much more impactful than individual choices". I nod in agreement and, after both confessing to being slightly unsuccessful vegetarians, we order the smoked salmon.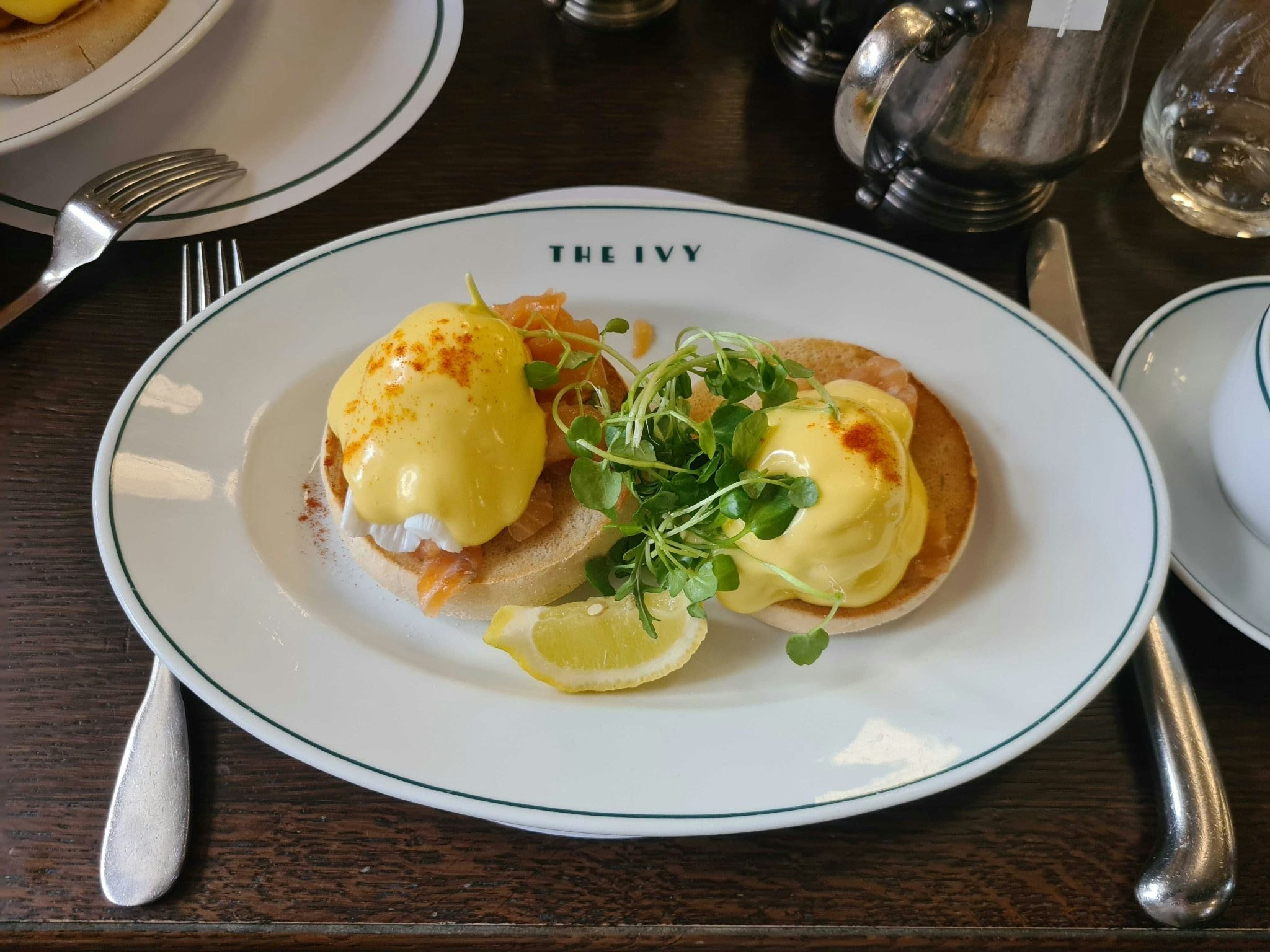 From Normandy to Moscow
Delacour isn't from a typical Parisian tech founder background. She grew up in Pont-Audemer, a small village in Normandy, before going to business school in Marseille. 
"I had no money and my parents did not have a lot of money, they were very young when I was born. I had to get a loan for business school, and then I had to get a job to repay the loan," she says. "Destiny is decided by material circumstances," she adds — she has a habit of summarising events with an almost poetic turn of phrase.
After university, Delacour moved to Moscow to work for a logistics firm, auditing goods travelling from Kyiv to Vladivostok, before returning to France to work at supermarket chain Carrefour, a company she describes as "a real French success story" — I learn early on that she's quite patriotic.
At 25, Delacour started working for a shoe distributor, tasked with building up the finance department for the company's 300 shops. She couldn't find any software appropriate for what she needed — which is why Delacour started her first company, BIME Analytics, a business intelligence SaaS tool. 
Delacour had spotted a need in the market for a more user-friendly business analytics tool. "I was pretty young and all the software I saw looked ugly and traditional," she says. Her cofounder brought the coding knowledge — together they quit their jobs in Paris, moved to Montpellier where life was cheaper, and started building the company.
French tech on the up
That was back in 2009 — a time when, Delacour says, not many tech startups were coming out of France. 
"French tech wasn't as developed as, for example, the UK at that point," she says. "Only now are we seeing the cult of entrepreneurship. It started with President Hollande and La French Tech — the country started to give more visibility to entrepreneurs and VCs."
BIME did well, scaling quickly. In 2015, US company Zendesk — a giant of the SaaS world, bought out in November 2022 for more than $10bn — came knocking and acquired the company for $45m. Delacour is modest when she talks about it, but clearly proud of the outcome. 
"If you sell a French startup to a French company, that's cool, you're creating value for your employees, but you're not creating value for your country because it's a transfer of money from one company to another in the same territory. But when it's an American company sending $45m to French soil, it's helping my country's sovereignty." 
Bartending and space travel
For Delacour, the acquisition brought a financial security she hadn't felt before. "It changed my material life," she reflects. She decided to take a year off to spend with her kids, as well as doing a bartending diploma — she makes a mean Moscow Mule — and, intriguingly, a course at the International Space University in Strasbourg.
Delacour's whole demeanor lights up when she talks about space. She even, she tells me, briefly considered training as an astronaut. 
Space does not make sense. We need to stay on Earth, we will never be able to send eight billion people to live in

space
"I was absolutely, fully into it," she says, "until I realised that space just does not want us. It is hostile, it is not for us. From a physiological standpoint, a money standpoint, space does not make sense. We need to stay on Earth, we will never be able to send eight billion people to live in space. It's a big lie." 
She did, however, use part of her spoils from the BIME acquisition to purchase a $75k ticket for an upcoming space balloon flight. And, if she had more money, Delacour says she'd spend it on sending world leaders on the same trip.
"I would love to have much more money so I could send all the politicians into space, to force them to see the beauty," she says. "If you want to be in government, you should be forced to spend two days doing that."
Carbon accounting: a hot sector
It's part of why Delacour wanted her next venture to be in climate — plus, she says, she's always felt she had a large carbon debt on a personal level, because her father worked in petroleum extraction. 
Sweep, founded in 2020, is one of a cohort of European carbon accounting startups, platforms which help businesses measure their carbon output, set targets and model emission reduction strategies. In just three years, it's already the best funded company in the booming sector in Europe. VCs ploughed $970m into the industry last year globally.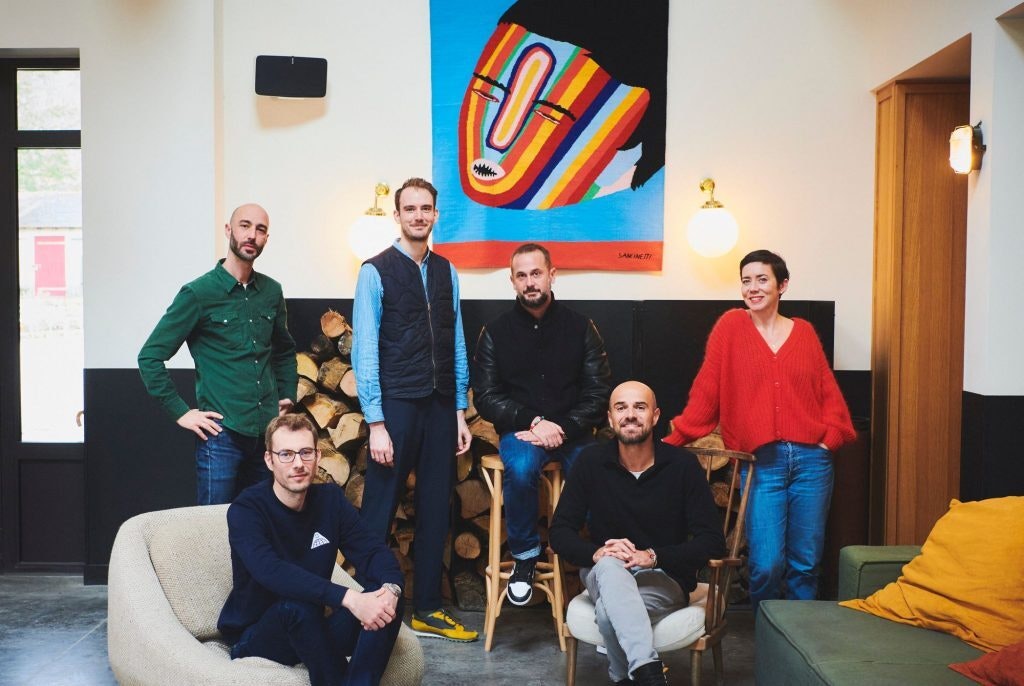 Delacour agrees that the sector is at risk of getting crowded. "We'll see lots of smaller solutions being acquired by bigger ones, and you'll see them starting to verticalise too," she says. Verticalisation will see companies focus on catering for a particular industry: Sweep itself has already done so, launching a financial services vertical and a supply chain vertical. 
Consolidation has already put at least one European competitor out of business. Planetly — a Berlin-based carbon accounting startup which was acquired by a US company in 2021 — shut down last year, leaving hundreds of employees out of work. 
"I sent a message to the founders on LinkedIn — the first feeling from a founder to a founder is that you're super sad for them," she says, obviously a bit uncomfortable talking about the demise of a rival business. 
"As a founder you don't like to see the competition in that situation. I'm not thinking 'more room for me', it's a pity. I hope we can be an example that counterbalances that one." 
But Delacour doesn't believe its other carbon accounting startups which pose the biggest competition. "The competition is Salesforce," she says, emphatically. "They have a lot of progress to do in their tool but they have the capacity to be everywhere. This is the one I'm really looking at."
'The people who will know how to talk about climate are women'
Towards the very end of our brunch, I remark that I always love it when I get to interview a female climate tech founder — there are, as in European tech more widely, far fewer of them than men.
"I have a thesis about this," Delacour says decisively. The thesis goes: in large companies, everything related to corporate social responsibility has typically been given to the marketing and communications departments, which normally have more women in them. 
"Because of that, women have been empowered to take on those sustainability discussions. Now climate is becoming regulated and strategic for companies, the people who will know how to talk about it are women," she says.
It means more women in higher-up roles, Delacour says. "A lot of chief sustainability officers are women. And then they're becoming the CEO. It's the only acceleration to the CEO seat that I've seen in the last 15 years."
It's a more positive spin on European tech's gender gap than I normally hear. I thank Delacour for the much-needed dose of optimism and — as the waiter becomes increasingly agitated that he needs our table — we say our goodbyes.