As Covid-19 fears swelled in March 2020, and travel ground to a halt, Naren Shaam, founder of German travel booking unicorn Omio, knew it would be a long ride. 
Millions of Omio users cancelled their bookings overnight. And within a month, the company had lost 98% of its revenue. Shaam had no idea whether the company would survive. 
Fast forward to today. As global travel has resumed, Omio's bookings have rebounded and its revenue is up 200% compared with 2019. It also has a fresh $80m in its bank account from a Series E in June.
So all wasn't lost in the end, says Shaam, over brunch in a cafe in the trendy, and these days rather posh, neighbourhood of Prenzlauer Berg in Berlin — apart from some of his youth, perhaps.
"You won't believe this. I had nearly no grey hair before Covid and now, if you look at my face, you can tell the difference," he says, pointing out strands of shiny hair amid an otherwise dark mop. "The mental toll of that whole period was huge." 
It was a refreshingly candid admission from the founder who admits that — unlike many of his entrepreneur peers — he's more comfortable out of the spotlight than in it. Over an hour and a half at brunch, Shaam sat down with me to discuss his Covid battle scars and what's next for the travel industry. 
The genesis of Omio
That Shaam managed to keep his wits together over the last two years, he says, is down to his unshakeable belief that people love to travel, and that the industry would eventually bounce back.
Shaam is a keen traveller himself, having journeyed to countries such as Cuba, Japan, Indonesia, Cambodia and New Zealand — which "really is like the Lord of the Rings", he says. He even got the idea for Omio, a platform where users can compare trains, buses, flights and ferries with one search, while he was on the move.
"I was in Paris back in 2010, and I was going to Amsterdam, and I was trying to buy my train ticket on my phone on SNCF (the French national railway), but I couldn't get the mobile web scanner to respond," explains Shaam. So he went to a kiosk at the station, attempted to buy a ticket with his American Express card which the kiosk couldn't accept — and then went and queued up for 30-40 minutes in another line to buy a plane ticket. 
"That was the starting point of thinking, 'Hey, if I can order an Uber two minutes out the door, and I can order a glass made in Vietnam on Amazon and have it delivered the next day. Why is it so complicated to buy a train ticket across two countries?" he says, almost exasperated.
Outside of air and hotels, the whole world of transport is not connected on a single online platform; that doesn't

exist
Travel annoyances aside, Shaam knew he was onto something. He went away and dug deeper into the global travel industry, mapping different routes and connections to figure out what transport was available on which platform. His conclusion?
"Outside of air and hotels, the whole world of transport is not connected on a single online platform; that doesn't exist," explains Shaam. "I thought, this is the biggest opportunity there is: one company that could build a product combining planes, ferries, Heathrow Express, long business trains from Paris to Amsterdam — all of that could be booked online in one place."
Building challenges
Building a product that could take a very offline sector online would be no easy feat, and Shaam knew that — though he was clearly undeterred by the challenge. In fact, the friends, fellow entrepreneurs and investors that doubted him in the beginning "only made him stronger" and more determined, he says. 
You'd be forgiven for not understanding the complexity of the problem Shaam was trying to solve; it was hard for me to wrap my head around it too. 
Before we get into the nitty gritty of how, exactly, you bring transport connections all over the world onto a single platform, we order our breakfasts. Shaam goes for the eggs and avocado, since he tries not to eat too much sugar. I, on the other hand, go for the most sugary thing on the menu: a big bowl of granola, yoghurt and fruit.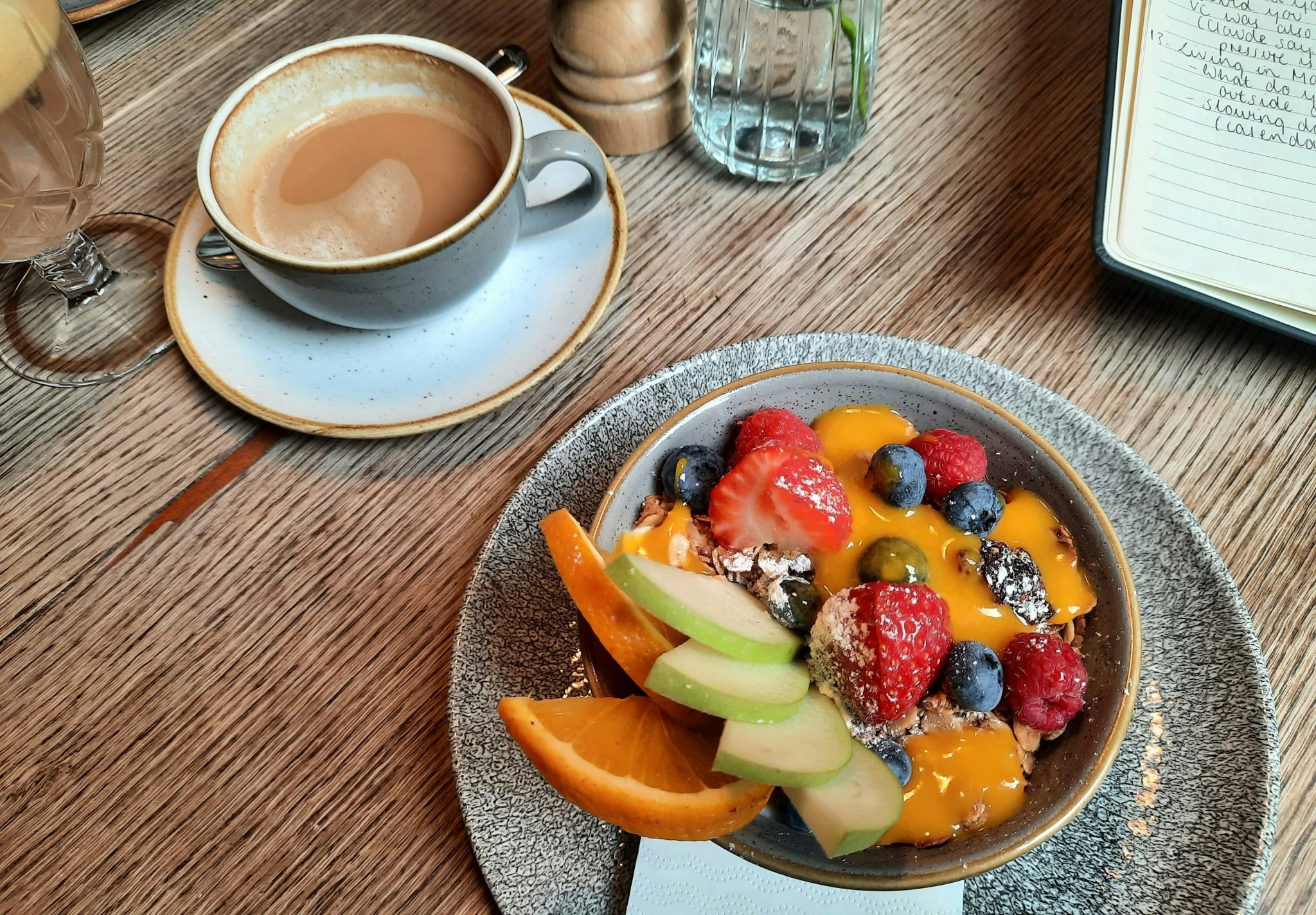 Shaam starts to unfurl the numerous challenges he faced in building Omio — the biggest one being the collection of data (the routes, timetables and many other unimaginable details) from transport operators, starting with trains. 
Shaam had to convince "the big guys" like Germany's Deutsche Bahn to hand over the data to Omio and then pay to be on the platform. His thinking was that if he could get the big operators on board, then the smaller operators would follow. 
These conversations weren't exactly easy given Omio had no track record at this point, but Shaam's pitch to them was nevertheless compelling. 
The benefit of having a "unified database" of all transport globally means more people can "tap into it", he says. As a result, national rail operators can reach beyond their home markets: while Deutsche Bahn looms large in Germany, "no one knows about it three countries down the road".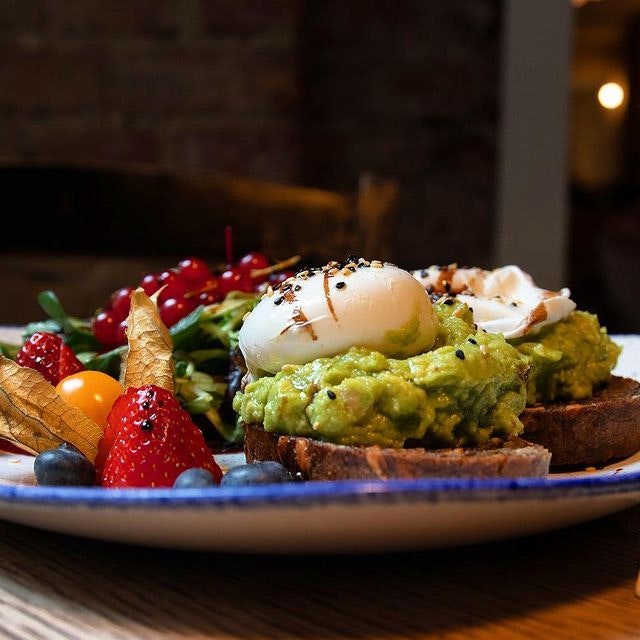 The other aspect is that plugging into Omio makes big bucks for operators. Shaam explains that all ground transport operators are fixed-cost businesses, and they operate at roughly 50% capacity. That means that every seat Omio sells for an operator is "pure profit".
As for getting the small operators — your local village buses or far-flung ferry routes — on board, Shaam and his team had to crawl the internet to find them and contact them one by one: it was "a very tedious process," he says. Some didn't even have an online booking system when Omio got in touch. 
"And there's still probably hundreds of them out there that we don't know about yet," he adds.
When you use the product, you don't feel this complexity... but underneath there is truly an

iceberg.
Putting all this data — more than 1,000 operators with approximately 10m unique routes — onto the Omio platform was no small feat for the engineering team either. 
"When you use the product, you don't feel this complexity, and that's the goal of it," says Shaam. "It's smooth, but underneath there is truly an iceberg."
Surviving a crisis
Shaam is among the quietest and most private founders I've met, and he doesn't take too kindly to having his photo taken. He didn't want to have any snaps taken of him at brunch — the first Sifted brunch where this has happened. 
Unlike other founders, who are frequently seen on stage at startup events and have large social media followings, Shaam, who describes himself as an introvert, prefers to stay in the background.
"You won't see me speak at conferences, you won't see me at investor dinners — like, if an investor wants to meet me, they'll come meet me," says Shaam. And you definitely won't see him post on Linkedin… ever. 
Before Covid-19, Shaam's employees barely saw him either, unless they were director or VP level — but the crisis that hit Omio two years ago forced him out of his shell. Before Shaam knew it, he was updating the whole company twice a week with the state of affairs and making personal phone calls to hundreds of employees to check in on how they were doing. 
"The hardest part of any crisis is that you're still the leader," says Shaam, contemplatively. "When you sit in front of the organisation on Zoom, you have to portray strength and motivation. You can't bring any weakness to the surface."
Now that Shaam has had time to reflect on the last two years — the sleepless nights, the mornings he woke up sweating — he has a renewed appreciation for his team and his family, as well as a new understanding of how hard it is to be an entrepreneur. 
For founders who may be struggling amid the current market downturn, Shaam has a few words of advice.
"First, believe that your business is going to make it. Imagine yourself on the other side; that will keep you going," he says.  
Second, pay attention to cash. "Make all trade-offs and decisions based on how to make sure your cash lasts. There is no other way to protect your balance sheet."
And finally: there's no "secret sauce" to survive a crisis, says Shaam. 
"Just keep doing the small things and at some point the big things will come. It's hard to see yourself making leapfrog process when you're just making small steps, but if you do the small things for now, you'll realise how much has changed when you reflect back."
What's next for the travel sector?
This summer, global travel has well and truly rebounded, which is good news for all the airlines, hotels and booking companies that have been nursing their losses the last two years.
Finishing up our food, I ask Shaam what he thinks the future of the travel industry will look like. Unsurprisingly, he has a lot of thoughts.
I think if we look at the world a decade from now, I don't think we will recognise it. It will be completely

automated
"I think if we look at the world a decade from now, I don't think we will recognise it. It will be completely automated," says Shaam. 
"With AR (augmented reality), you'll be able to experience a place online before you experience it physically. You'll view the city of Florence from home, and then decide whether you'd rather go there or to Rome."
For now, people are just desperate to "get out", adds Shaam, which is good news for Omio. People will shift from spending money on doing up their homes and will invest more cash in physical experiences: instead of buying that new dishwasher, people will be wanting to fulfil their lifelong dream of a holiday in Japan.
As for Omio, the company has emerged from the crisis stronger and more resilient, and the team feels more collaborative, says Shaam. Those who stayed at the company even while it was sinking "stayed for a purpose", and are now giving it their all. 
This year, Omio secured a partnership with Uber — a highlight for Shaam — which means that users can book train and coach travel with Omio via the Uber app. And it has plans to conquer new markets in the near future.
"We will continue our global expansion, but we'll do so with more care and discipline," says Shaam, before glancing at his watch and politely telling me that he has to shoot off.
Walking to get the train home, I reflect on how Shaam is, in some ways, the definition of a founder. Someone who is obsessed with a problem and enjoys the challenge of solving it, and that identifies so much with his company that a threat to its existence is an affront to himself too. 
But where Shaam is different is his drive to keep his head down and keep improving his product, instead of focusing on marketing and press. I look up at the board to see the time my train will arrive and am reminded of how much complexity goes into the trains — the routes, the connections, the timetabling and scheduling — that drive our day, and think: perhaps keeping a low profile and working on something important is the best way to be.