The last time I was sent red roses I was 15, being courted for a prom date. Yet here I was, a decade later, receiving a bouquet from famed Google-investor Sequoia ahead of a Zoom brunch date with Luciana Lixandru, the US venture fund's first ever partner in Europe.
Why red roses? I have no idea. But it came with the most deluxe version of a lunch box this publication has seen, sent by Lixandru's office for us to eat "together" on camera (per lockdown rules). The bulging hamper revealed an entire cake, a smoked salmon bagel, pancakes, pastries, and a chilled, celebratory bottle of prosecco. Naturally.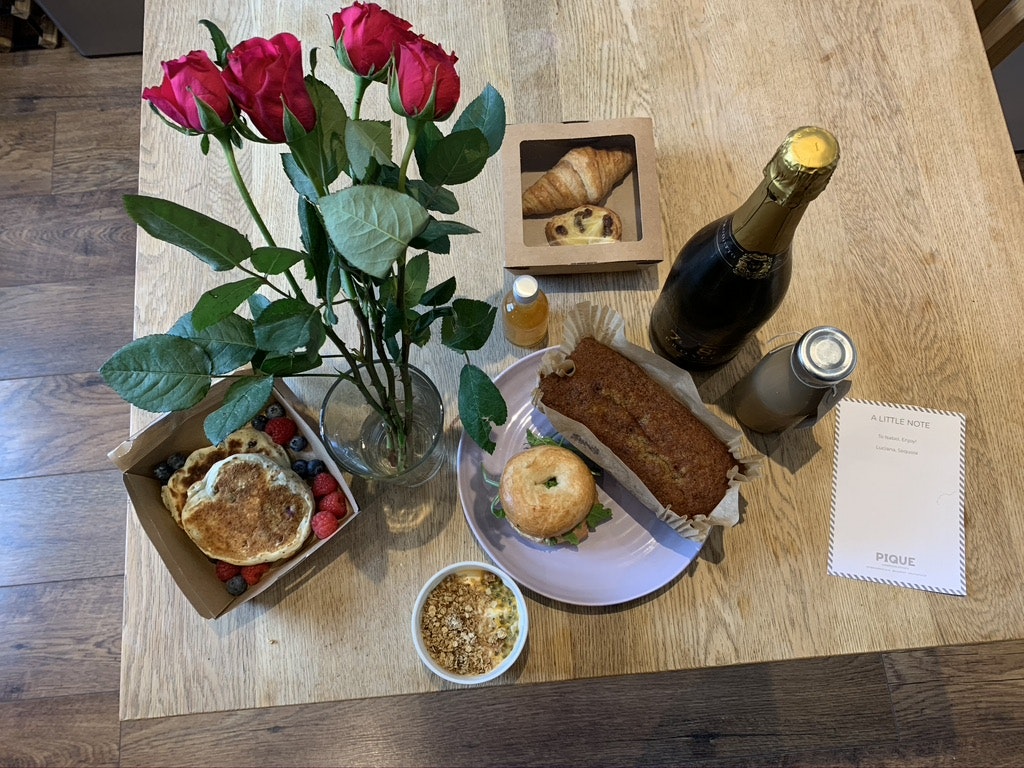 The opulent box of goods is every bit a statement of Sequoia's status as one of the top-performing VCs in Silicon Valley, counting Stripe, YouTube, AirBnB, and WhatsApp among its best bets.
Its winning streak began in 1978, when the fund put $150k into Apple, then a little-known PC firm. Since then, it's earnt its title as "the grandfather of VC", surviving five decades of boom and bust in tech investing and building a portfolio which controlled $1.4tn of combined stock market value by 2014.
Now it's snagged Lixandru; a young rising star in European VC who, as a Romanian native, fits the Sequoia mould of immigrant success-stories. She's in the Zoom call early, looking as polished as the brunch in a pearl-white jumper; I really should have dressed up. 
"Is this background ok? We have like 17 different types of backgrounds with Sequoia trees," she asks.
This is, apparently, what life at the top of the VC foodchain looks (and tastes) like.
A big hire and a big plan
Lixandru's new role at Sequoia isn't a typical VC job. 
Snapped from rival US fund Accel earlier this year, she's been tasked with kickstarting Sequoia's European launch; a move which is widely seen as a vote of confidence that the tech ecosystem here is finally catching up with the US.
Sequoia has in practice been operating in Europe for years, with investments in big players like Klarna, Skyscanner, Tourlane and UiPath. 
But it arrived late to deals and missed out on big winners like AI lab DeepMind, which sold to Google in 2014 for $600m, and chip designer Arm, which is being bought by Nvidia. Indeed, of Sequoia's 1000+ investments, just over 20 have been in Europe to date.
Lixandru's mandate now, therefore, is clear — find Europe's first $100bn startup, and find them early. 
With a decade's experience in the European venture market, she knows the rules of the game. She cut her teeth backing food-delivery giant Deliveroo, software unicorn Ui Path and cybersecurity firm Tessian, and is ready to do the same again.
Leaving the lavish spread of food untouched, Lixandru explains her plan. She'll get investing in startups earlier, looking to focus on doing more Series A investment rounds.
"In Europe, firms are investing earlier and earlier. Maybe five, seven years ago, it might have been harder for a team who hasn't launched yet or doesn't have a product... to find the right capital. I think that's changing," she says.
"We think really long term, we want to partner with founders early… We want to be their partners not for five, seven years [but] for 15 years or 20 years — for as long as possible," her Romanian origins faint beneath American undertones.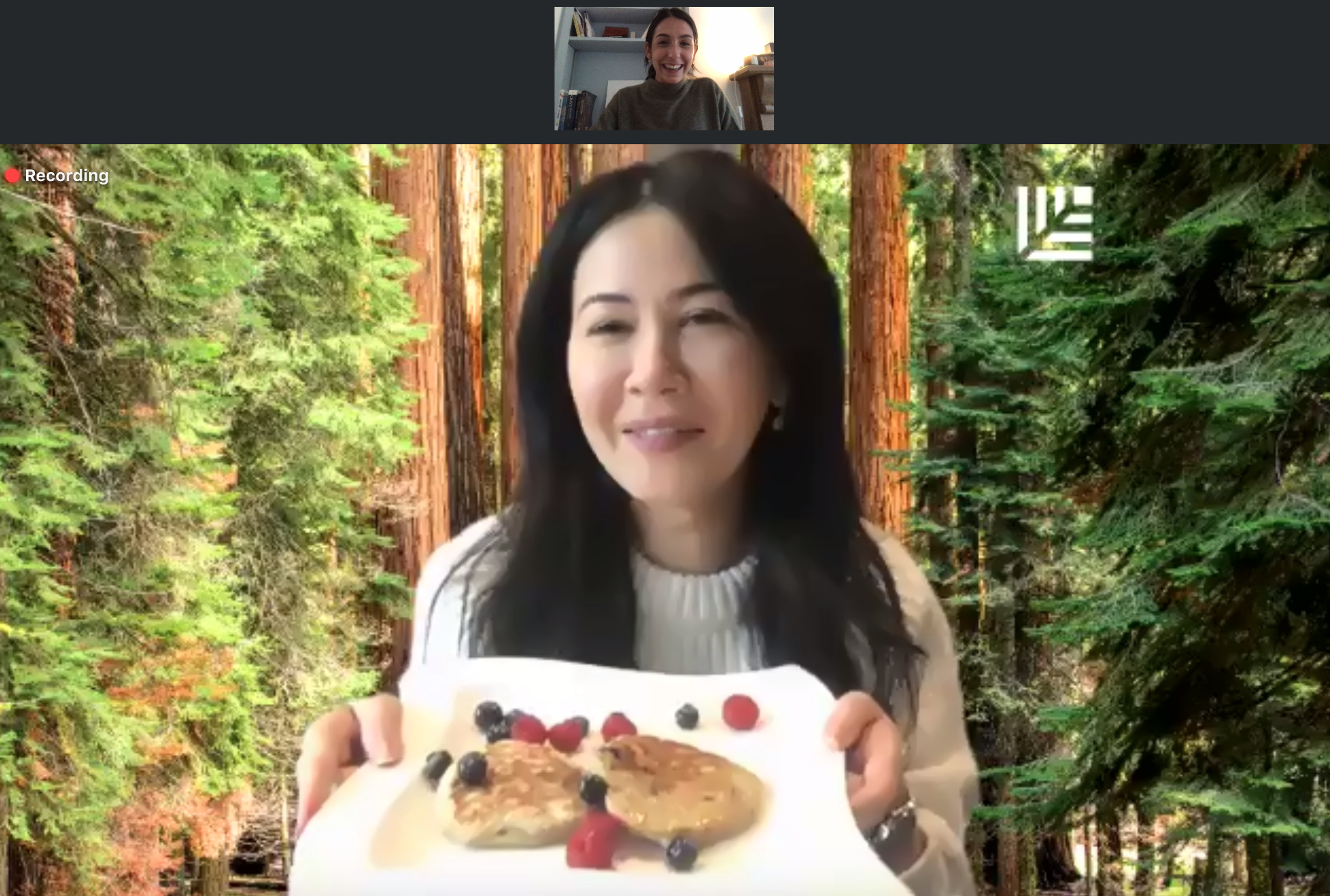 Europe's tech ecosystem is getting more competitive, she explains, and putting boots on the ground should put Sequoia ahead of its US peers.
Sequoia will also be flexing a large war arsenal (its global fund reportedly manages a whopping $8bn). The firm hasn't given Lixandru a budget, she says, giving her free reign to invest out of the US fund — and opening up the possibility of significant investment in Europe.

"If it's 20 [deals], we'll make 20, if it's 2 we'll make 2," she says, declining to comment on whether she's yet signed any term sheets since officially joining in September.
"Ideally we'll partner with as many as possible," adding that the fund isn't deterred by coronavirus and stresses "the world will go back to normal eventually."
I love consumer, but I do think it's harder in

Europe
Nonetheless, it won't be an easy ride for Europe's startups.
Sequoia only plans on backing Europe's most ambitious, global-looking founders; particularly those looking to expand into the US. The rationale is that it's one of the few global firms who can offer strong networks across China, India, the States, and now Europe — it's also famously ferocious.
To this end, consumer startups are lower down on Lixandru's priority list, having struggled to scale compared to B2B firms.
"I love consumer, but I do think it's harder in Europe. Scaling...is not just about translating the app," she explains.
Instead, Lixandru lists enterprise software, productivity tools, and the underserved SME space as key areas of interest in Europe. 
Fintech is another big focus for the firm, she says, having brought on George Robson, a former product lead at Revolut, to help lead this domain in Europe (although, officially-speaking, Sequoia is keeping its sector-focus wide open).
Aside from Robson, Lixandru will also be supported locally by a team of "scouts" in Europe and partner Matt Miller who is relocating here next summer.
A third investment partner is also set to be brought on in the next few months, with Miller telling CNBC they want somebody relatively fresh out of university with "an investment background."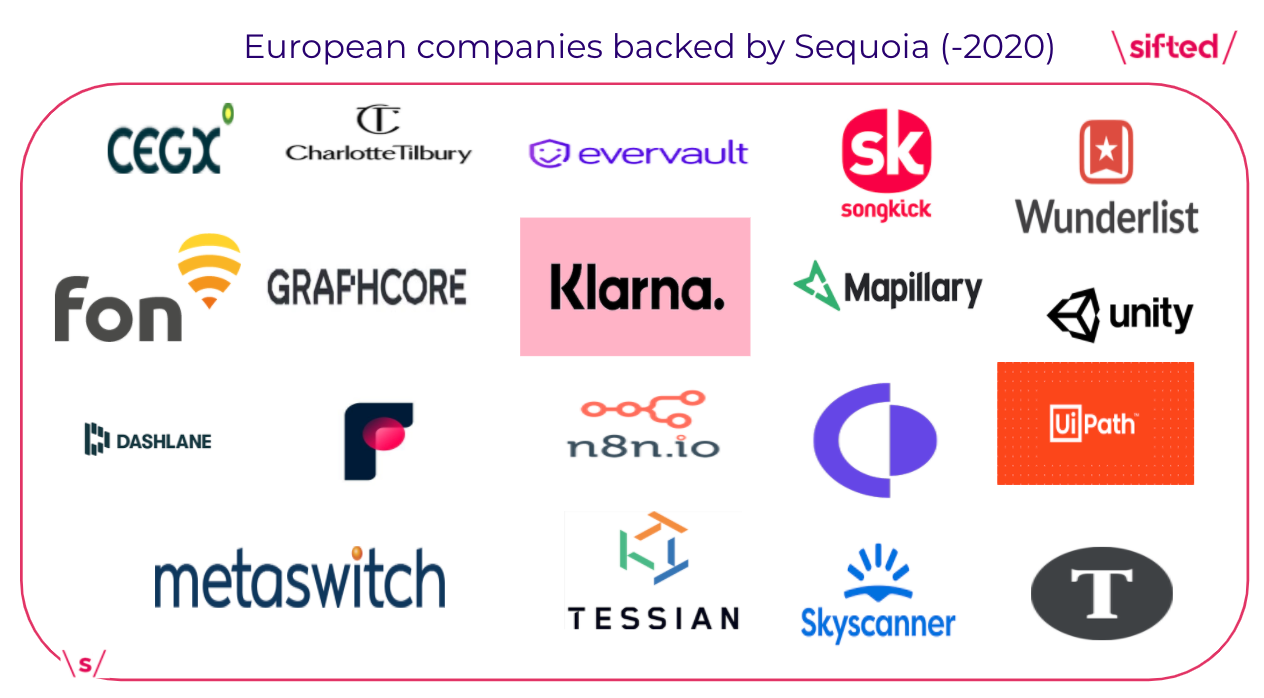 The making of Luciana
Lixandru was perhaps an unlikely candidate to become a global investor.
Born in communist Romania, in a town of 100,000 people, she had never left the country until her late teens.
Growing up, she said she expected to become a maths teacher.
"I was always a little bit of a nerdy kid. I liked math and I like science a lot. It's funny, because, you know, in Romania...there's no concept that boys might be better at maths than girls," she recalls
It was her own teacher who suggested Lixandru study in the US, eventually prompting her to study maths and economics at Georgetown University in Washington on a scholarship.
Yet Georgetown was a long way from the West Coast tech valley, and the land of VC was still far off her radar.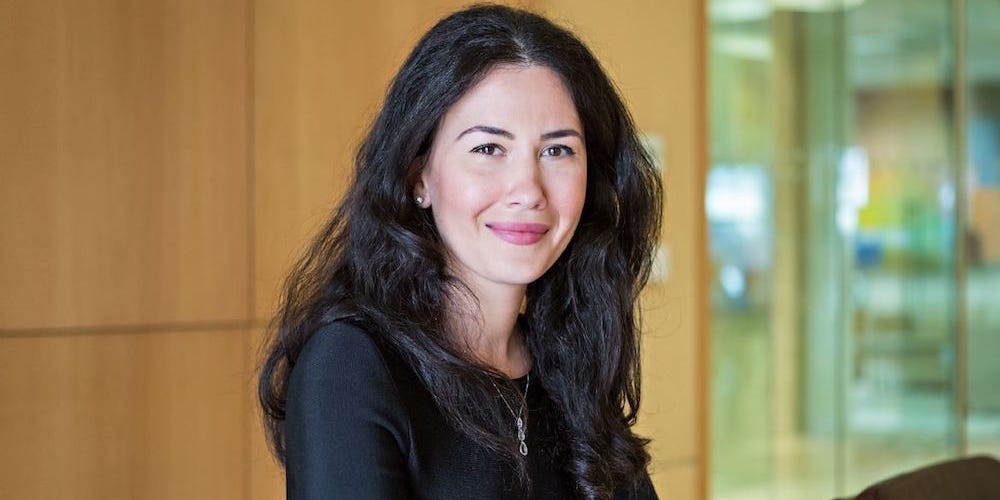 Immediately after university, Lixandru fell into her first job as a trader at Morgan Stanley. It wasn't a natural choice; she'd never studied accounting or finance and applied in the hope she would learn on the job."I had to google EBITDA on my first day," she says.
The bank soon sent her from New York to London, where she was put in a "tech seat." It was here she discovered a desire to work in "the world of tomorrow", and within 18 months joined venture firm Summit Partners as an early-stage investor.
In 2011, she was scouted by Accel, ascending to partner 6 years later, aged just 32.
She was the third woman at Accel to become partner and wears the same crown at Sequoia, which hired its first female partner in 2016.
Secrets of VC success
By the time we're half an hour into our brunch interview, I've lost hope that Lixandru might be tempted to pop the cork on her bottle.
Satisfying myself by picking at the plate of berries instead, we move on to discussing her philosophy as a VC and her early mistakes in this world. 
 Lixandru recalls she initially struggled to be sufficiently "open-minded", failing to see venture as a "dreamers" job.
"You have to allow yourself to dream as a venture capitalist. Every single company can die in 1000 different ways and succeed in just a couple," she says, singling out Index's Jan Hammer as one of the peers she most admires. 
She adds: "[It's like], this could go wrong and this could go wrong. And you just need to eliminate that sort of thing and not lose the forest from the trees, (no pun intended). And you just need to think about the basics. Can this be a big market? Can this be a category of its own? Is the founder the right founder to address this problem?... You just have to stick with first principles. And let yourself dream a little bit."
Lixandru also buys into the "founder genius" narrative ("I learn so much from them...they're challenging the status quo") and says building trust is at the heart of her job.
It seems to have worked; she can't recall having ever been ghosted and ignored by a startup chief.
Now, she's taken a high profile job heading up a brand new office, which she says came from wanting to move outside her comfort zone.
"It's a once in a lifetime opportunity. It's just very different from anything I've ever done before,"  Lixandru explains. "Establishing a presence from the ground, that is very unique. And candidly, that's why it was so exciting. It's a challenge." 
So enthused is she that she says she foresees a life-long marriage with Sequoia. "I think of these [career] moves in decades or more, I want to retire here," she says.
Sequoia seems equally wedded to the idea of Europe, prompting its first international move since 2006, and apparently eyeing a 10-year office lease in London.
Europe's startups are in for a treat, Lixandru concludes.
"Europe is just really, really hungry...for all the support that comes with being a Sequoia founder."
Fortunately, by all accounts, Sequoia is ready to put on a feast.