Almost kicked out of his job at McKinsey (twice), turned down by Klarna (twice) — and now the top dog (or "old dog", as he jokingly puts it) of venture capital firm Northzone. Who is Pär-Jörgen (PJ) Pärson?
Pärson apologises when he arrives at the Japanese fusion restaurant TAK three minutes late for our brunch. He says he was held up waiting to be shown to our table.
Wearing a light puffer jacket, jeans, knitted zip-up jumper and brim-free glasses, the 58-year-old investor refrains from giving me a hug since he is suffering from a slight cold, his first in over five years — he's still untouched by Covid, he assures me.
Pärson sits down and pours himself a glass of sparkling water whilst telling me why he has chosen TAK as our spot. Unlike Kry cofounder Johannes Schildt, who I brunched with at the same restaurant, Pärson picked it himself.
"This is one of few restaurants you can actually get a table at," he says. "And I prefer to eat seafood or vegetarian and this place is good at making both."
Pärson orders a Josper-grilled miso and sake-marinated aubergine with miso butter sauce and cabbage salad, while I go for the safer bet of a sushi bowl. Then I get stuck into my mission for the next hour: figuring out how someone so rich and successful can seem so humble.
The Spotify Saga
Northzone, where Pärson has been a partner since 2004, is best known for its successful bets on companies like Spotify and iZettle. But they aren't the only gems in the portfolio: Northzone has been doing pretty well across the board. According to Pärson, 45% of startups invested in by its 2019 fund are now unicorns (Sifted wasn't able to confirm that figure).
But the Swedish scene hasn't always been as mature as it is now. He left McKinsey after five years and while working on the digital transition for a seafood producer in the mid-90s, he got a taste for tech. By becoming an investor, he thought he could help other companies become digital.
While trying to raise his first fund, he was offered a job making internet-focused deals for Cell Ventures, one of the early investors in the Swedish tech scene — and the plan for his fund was put on hold.
I was a bit of a wild card back then. I had done a few investments that had gone haywire and I guess the team was a bit sceptical of

me
Cell financed some of the early Swedish startup successes, like marketplace Tradera. In a spare office of Cell, the digital marketing company Tradedoubler was founded by Felix Hagnö (later an early investor in Spotify) and Martin Lorentzon (who then cofounded Spotify). Tradedoubler's first employee was Jacob de Geer (who later cofounded iZettle). Tradera's cofounder Jonas Nordlander (later cofounder of Russian marketplace Avito) was looking for a CTO and hired Daniel Ek (who also went on to found Spotify), who was still at school at the time.
"Many of these people became the backbone of the successful Swedish tech scene. I believe that the people around Cell weren't keen on the cool Icon Medialab or the quirky Framfab culture, they were more like normal business people," Pärson says while buttering a piece of bread.
"I had tremendous respect for Lorentzon. He played in another division than the rest of us at that time. He teamed up with Daniel [Ek] who was untested as a leader but was very impressive from the start. It didn't take long to get convinced that he was the guy."
Ek, who was only 23 when he founded Spotify, has become an inspiration to many — including Pärson.
"He is probably the best example of a person who grows in a way that few others manage. I often use him as a mental model when talking to other entrepreneurs about how to manage that change. Most leaders work really hard and their own development is a result of that hard work," says Pärson.
"Daniel has been much more strategic about his growth as a leader."
Cold feet
To bring a deal to the table at Northzone, you needed a coinvestor to back your bet. That posed a bit of a problem to Pärson in 2008, when he pitched Spotify to his team.
"I was a bit of a wild card back then. I had done a few investments that had gone haywire and I guess the team was a bit sceptical of me," he says. (One of those investments was in Fox Technologies, which he describes as "terrible". Another portfolio company, Proxiliant, also failed miserably.)
The coinvestor, who was supposed to have his back at the investment committee meeting, got cold feet and was about to ruin Pärson's deal.
"When I asked him what he thought [of the Spotify investment] he couldn't give a yes or no — he chickened out," Pärson says.
Luckily for Pärson and Northzone, he managed to win over the committee — and the firm became the first VC to invest in the music platform.
And what happened to that other investor? Pärson gives a mischievous smile: "He didn't stay around for long after that."
Since that rocky start, Pärson has built a reputation as one of the top investors in Europe. Thanks to his early investments in Spotify (which is now listed on the New York Stock Exchange) and iZettle (which was acquired by PayPal), he's been a feature of the top 10 of the most recent Forbes Midas List of Europe's most successful VCs, alongside Jan Hammer at Index Ventures, Sonali de Rycker at Accel and Johan Brenner at Creandum.
Turned down by Klarna
Pärson didn't catch all his Swedish unicorns while they were still in nappies though. Buy now, pay later (BNPL) decacorn Klarna — which is still private with a whopping $45.6bn valuation — only entered the Northzone portfolio in 2015, 10 years after it was founded. Though not for lack of trying: Northzone had tried to invest in 2011 and 2013.
"We had the opportunity to invest but we were stingy and that excluded us from the deals," Pärson says. Unlike some international investors, back then Northzone wasn't convinced Klarna was worth what it was asking for.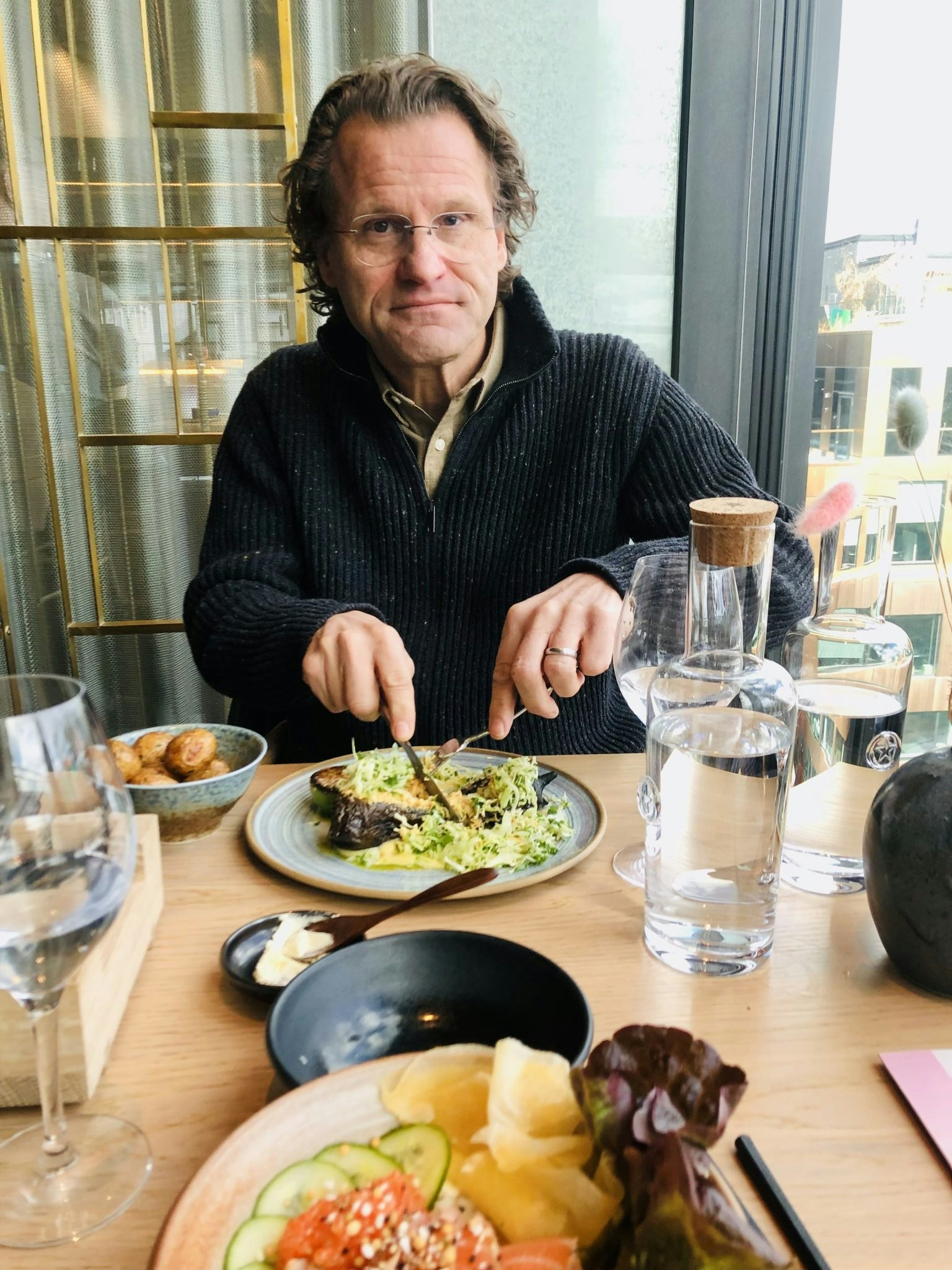 Klarna's biggest customer at the time was CDON, one of Sweden's biggest ecommerce companies. Northzone asked CDON what it thought of Klarna and was told that it was building its own BNPL solution. At the time, CDON accounted for 60% of Klarna's business. If all the big ecommerce companies went down the same path, then Klarna would become insignificant.
But, as we now know, they didn't. "We overvalued some customer information and thought the deal was risky," Pärson says as he takes a bite out of his aubergine. "We had two of these major misses. But Klarna was too good a company not to invest in so then we had to bite the bullet."
In 2015 Northzone managed to buy secondaries from early investors and the Klarna founders — and looking back, Pärson is happy that they got in when they did.
"We are really happy that Sebastian [Siemiatkowski] and company weren't completely fed up with our indecisiveness. But those are the mistakes you make as an investor."
Bad actors
Working as a VC has become an exclusive and desirable profession. But according to Pärson, VCs are still seen by founders as only a means to the end of a large bag of cash or sometimes, even worse, people that come in and change the business. Instead, he'd prefer to be seen as a mentor to the companies he invests in.
"The investors who have been around for a while have seen a lot and sometimes can bring up examples of what happened in a similar situation before," he says. "That doesn't mean that it will be the same now but it can be food for thought.
"It is a big step to interfere in the operations. The day you do that the business is likely to have huge problems or really bad actors."
Pärson gives an example: back in the day, Northzone invested in a company (Fox Technologies) that later hired an external CEO from the US, who heavily increased the company's costs. That CEO wanted to bring in a new investor — Frank Amodeo at Mirabilis Ventures, based in Florida.
As part of the generous investment deal in the somewhat-troubled startup, the new investor would handle the startup's payroll processing through his own company. The CEO of the startup went ahead and signed the term sheet.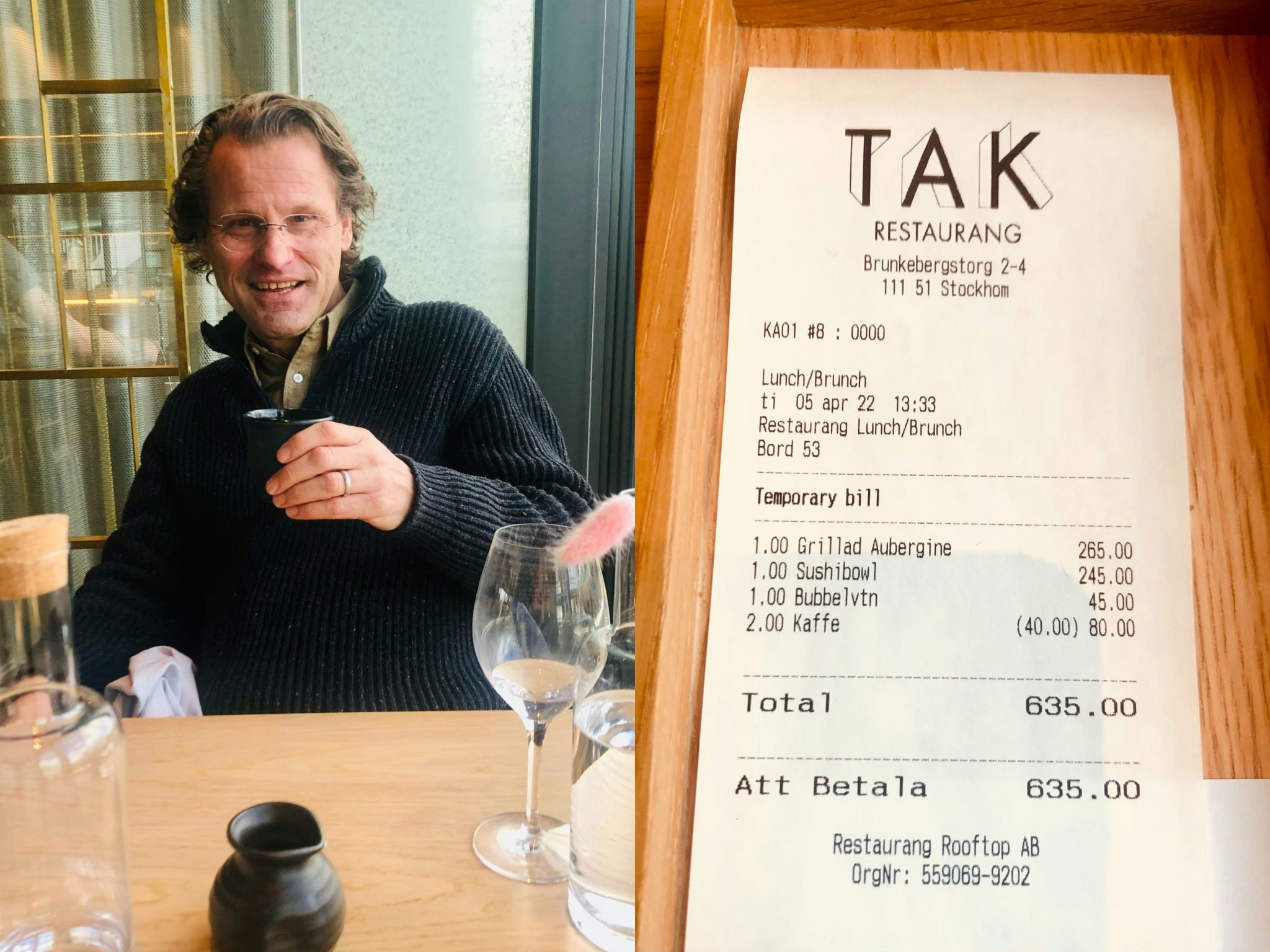 "Then the CFO called me up and said that he had a bad feeling about it but that he hadn't mentioned it to the CEO. He just wanted me to know," says Pärson.
He got on a plane to Orlando to meet with Amodeo and hope that the CFO's fears were unfounded — a hope that was short lived. "Sitting on the top floor at his penthouse with a large glass table, surrounded by guys with guns and spy-style earbuds, I realise he is a real-deal mob guy. I left feeling that it was really bad," Pärson says.
After a bit of googling Pärson found out that one of the guys at the investment firm had also been involved in a coup in Congo. He returned to the startup and told them that they couldn't go forward with the investment.
However, it wasn't quite that easy. Amodeo had already lent the startup money without telling the board — and the CEO had signed off on it.
The board decided that the CEO had to go and Pärson hopped on a plane again, this time to California, to sack him. He then went back to Orlando to once again meet with Amodeo.
At this point, even in pre-Zoom years, most people would have chosen to jump on a call instead of showing up in person at Amodeo's house. Pärson admits that he would have much preferred that, but he felt he had to do it in person.
"I told him, sorry but there won't be a deal after all, that we had paid back the money the startup loaned and that the payroll processing still hadn't been transferred so that wouldn't happen either.
"One month later he was arrested by the FBI — and the whole payroll processing fraud was revealed."
Amadeo had stolen $181m from different companies and was later sentenced to 22 years in prison. "That was a really bad actor," Pärson concludes.
€100m to philanthropy
When our coffee arrives, our conversation turns away from criminals to Pärson's latest project — The Inner Foundation.
Alongside other wealthy founders in the Swedish ecosystem, including the Klarna founders Siemiatkowski and Niklas Adalberth, as well as Tink cofounder Daniel Kjellén, Pärson has decided not to leave a huge fortune to his three kids.
"In essence, we think it is a bad thing to send money to later generations. It is better that they have the freedom to create their own future without expectations. Neither me nor Annika [his wife] has that kind of [overly wealthy] upbringing and it would feel unfamiliar to put our children in that situation," Pärson says.
I've always seen myself as being a bit too loud, a bit too

much
So, in 2021, the couple founded the Inner Foundation, which invests in startups and non-profits focused on diversity or mental health. On the list so far are the likes of early-stage VC firm Unconventional Ventures, which is investing in startups with underrepresented founders, and the Swedish mental health startup Nudgelabs, which was accepted to the latest intake of Y Combinator.
It's a substantial sum to give away — €100m for grants and investment over the next 20 years.
Mr Humble
Having worked in VC for almost 25 years, Pärson is a well-known — and well-liked — figure in Sweden. He often has people over for meals and drinks in his garden — though I'm still awaiting an invite — and has a reputation for being humble and down to Earth.
"He always has time for you, and that's not something not all investors have. And when he gives you his perspective on things, it is clear that it is only his perspective — not the truth," Magnus Liungman, the cofounder of Nudgelabs, says.
"I think you decide your path," Pärson says. "Northzone was very different 15 years ago, but since then things have changed. We want to have an inclusive atmosphere and want to be a place where people want to work and thereby have access to the best talent regardless of their background, ethnicity, gender or orientation. The same goes for our investments. But I've always seen myself as being a bit too loud, a bit too much."
Sitting across from Pärson at lunch, I couldn't agree. Perhaps he is a very good actor, or perhaps fighting with the idea of yourself as loud will humble you in the end.
When the bill arrives, Pärson picks up his wallet before I have the opportunity to tell him that the brunch is on Sifted. I realise I've completely forgotten to ask him about his meal and cannot really say that I thought much of mine either. I let it go and we say goodbye — without a hug.