At first glance, Johan Brenner is the typical VC — he has a degree from a well-known university, jet sets around the globe, lives in a wealthy neighbourhood and drives a fancy car.
Brenner joined Stockholm-based VC firm Creandum 13 years ago, and was previously a general partner at London-based Balderton, having joined the firm when it was still part of the esteemed US VC Benchmark.
He led early investments in companies like the Swedish fintech unicorn iZettle, which was sold to Paypal for $2.2bn in 2018, the online broker Trade Republic, which was valued at $5bn last year, and the Swedish mobility scaleup Voi.
He made it onto the Forbes Midas List Europe in 2020 and has an impressive entrepreneurial career behind him.
So far, so VC.
But when he picks a restaurant to have our brunch, I start to sense that this one is a bit different.
Bistro on a quiet street in Djurgården
Brenner suggests Slipen, a restaurant on Djurgården, an island in Stockholm mostly known for its zoo, amusement park, green areas and lack of (human) inhabitants.
He arrives (a few minutes late) wearing light blue jeans, a similar shade of blue shirt and a navy overshirt. He's brought some papers with him that he slots down beside him at the table but never reaches for.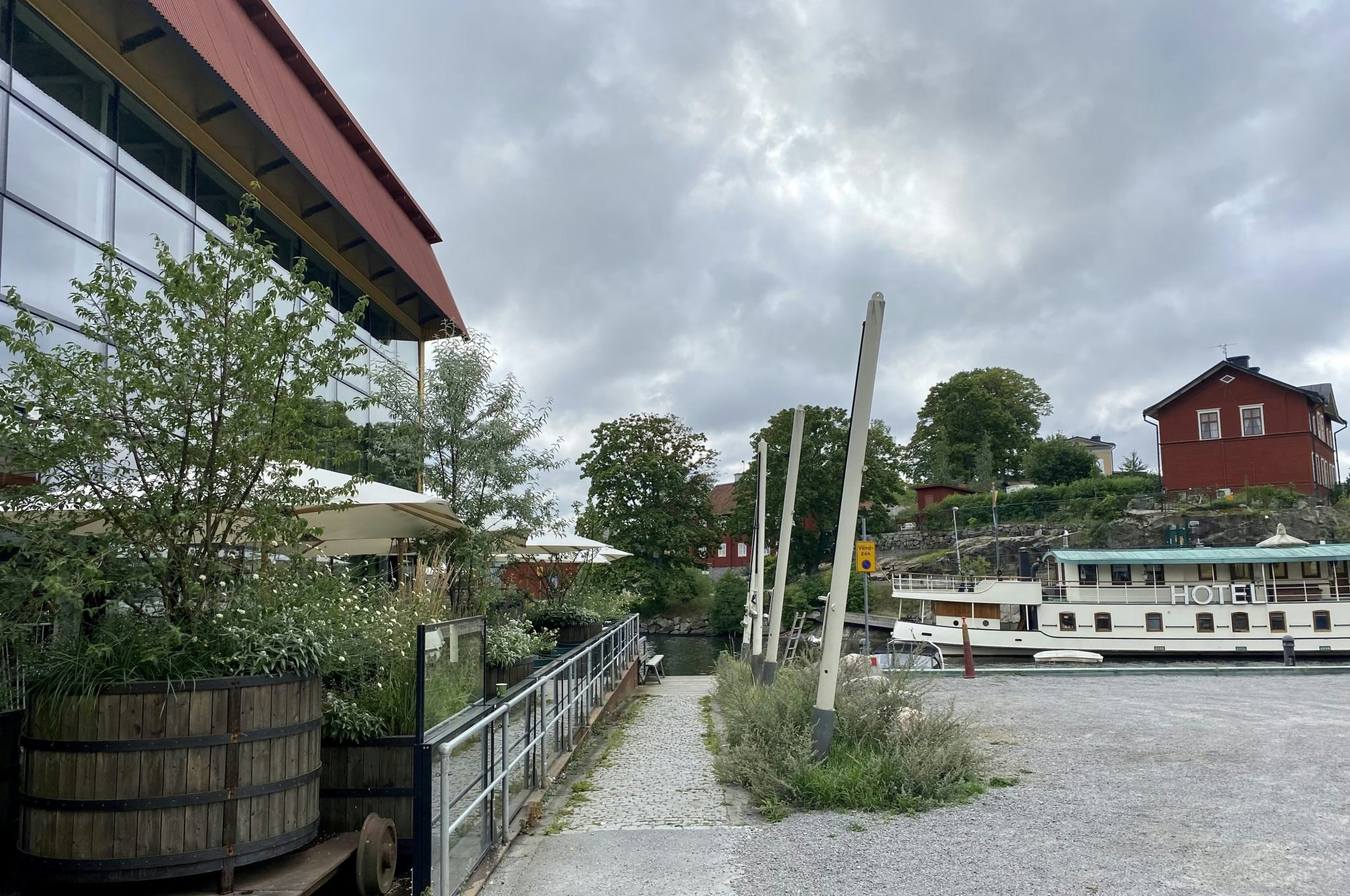 Having talked to people who've worked closely with Brenner, it wouldn't be surprising if the papers at the table were notes he's compiled ahead of our lunch.
Jacob de Geer, cofounder of iZettle, and Fredrik Hjelm, cofounder of Voi, tell me that Brenner is to the point and asks the questions founders don't want asked.
"At board meetings, whenever we tried to hide something that we didn't want to discuss there and then, he was always the one asking about just that," de Geer says, laughing. "At the end, we had a pretty long list of owners, but Johan was always the one that did his homework and was well into the details of the company."
Hjelm adds that Brenner is one of the most demanding investors he's met. "More startups need that [from an investor]; not just yes-men. He's also always there to help out, 24/7, 365 days a year."
When I ask Brenner how he got into venture capitalism, however, he runs over his resumé like I'm interviewing him for a job he's not that keen on getting. At the age of 62, he's probably told the story enough times.
But back to that impressive resumé later.
Turned down Spotify – but got it anyway
Brenner orders the vegetarian option of the day — gnocchi with pesto rosso, pickled yellow chilli, spinach and pecorino — while I order a Caesar salad.
When Brenner joined Creandum, the VC had already been around for a while but was mainly focused on the Swedish tech scene. It had just made a risky bet on a then-small Swedish music platform, Spotify — which his previous employer had just said no to.
"At Balderton, we had recently made a few investments in music startups, which didn't go as well as we had hoped. So, when Spotify was pitched to us, we turned it down — we knew how hard it was to deal with the music labels. Luckily for me, Creandum's investment in Spotify was already in place when I joined," he says with a smile.
Creandum is often compared to Northzone, at least in Sweden. The two VCs share a few investments — most notably Spotify and Klarna — that have made their name in Europe.
But, while fellow Nordic VCs EQT Ventures and Northzone have increased the size of their funds significantly — both raising €1bn funds last year — in 2022 Creandum closed its sixth fund at a modest $500m.
"We like to keep small — we are kind of striving to be underdogs," Brenner says. "Keeping it small and investing at early stages gives us better returns."
Equal partners – equal carry
To raise investment from Creandum means pitching to the whole investment team across its four offices in Stockholm, London, Berlin and San Francisco. The majority of the seven partners has to be in favour of a deal to get it over the line.
"Creandum is an equal partnership — all partners have equal voting rights. We also have equal pay, equal bonuses and equal carry," Brenner says. "That's been really important in building our culture."
In another sign that Creandum isn't your typical VC, founders get to choose which partner they'd like to have on their board, regardless of who initiated a deal.
"It doesn't matter who brought the company in — if we decide to invest, it is the founder that gets to pick which one of us they want to work with," Brenner says.
We like to keep small — we are kind of striving to be

underdogs
Brenner says we could discuss VC culture for hours — at Benchmark, he says, investing is treated like an art form; partners spend hours having intellectual discussions on investment deals and entrepreneurial ideas, and the team is kept small and senior.
"I love that, but it may be difficult to scale that model," Brenner says; unlike Benchmark, Creandum is in the business of bringing in new investor talent to train up.
But it's evident that Creandum hasn't been great at getting this message across. It got its first and only female partner — Sabina Wizander — (out of seven partners) two years ago.
"In the last five years, we've set up goals for a 60-40 gender split across the company, and we are pretty close to reaching that, apart from at partner level," Brenner says.
"But to be honest, I think it was a bit of a blind spot for us 10 years ago."
From corporate culture to startups
Despite Brenner's appearance on the Midas list, I don't feel like I'm in the presence of a multi-millionaire investor.
That might be because, as one founder puts it: "He is one of few Swedish VCs that has worked for real, right?"
The young Brenner initially had his mind set on a career in biology and med school. But when he was rejected by the prestigious Karolinska Institute, he settled on going to the Stockholm School of Economics.
"It was a bit like sliding in on a banana skin," Brenner says.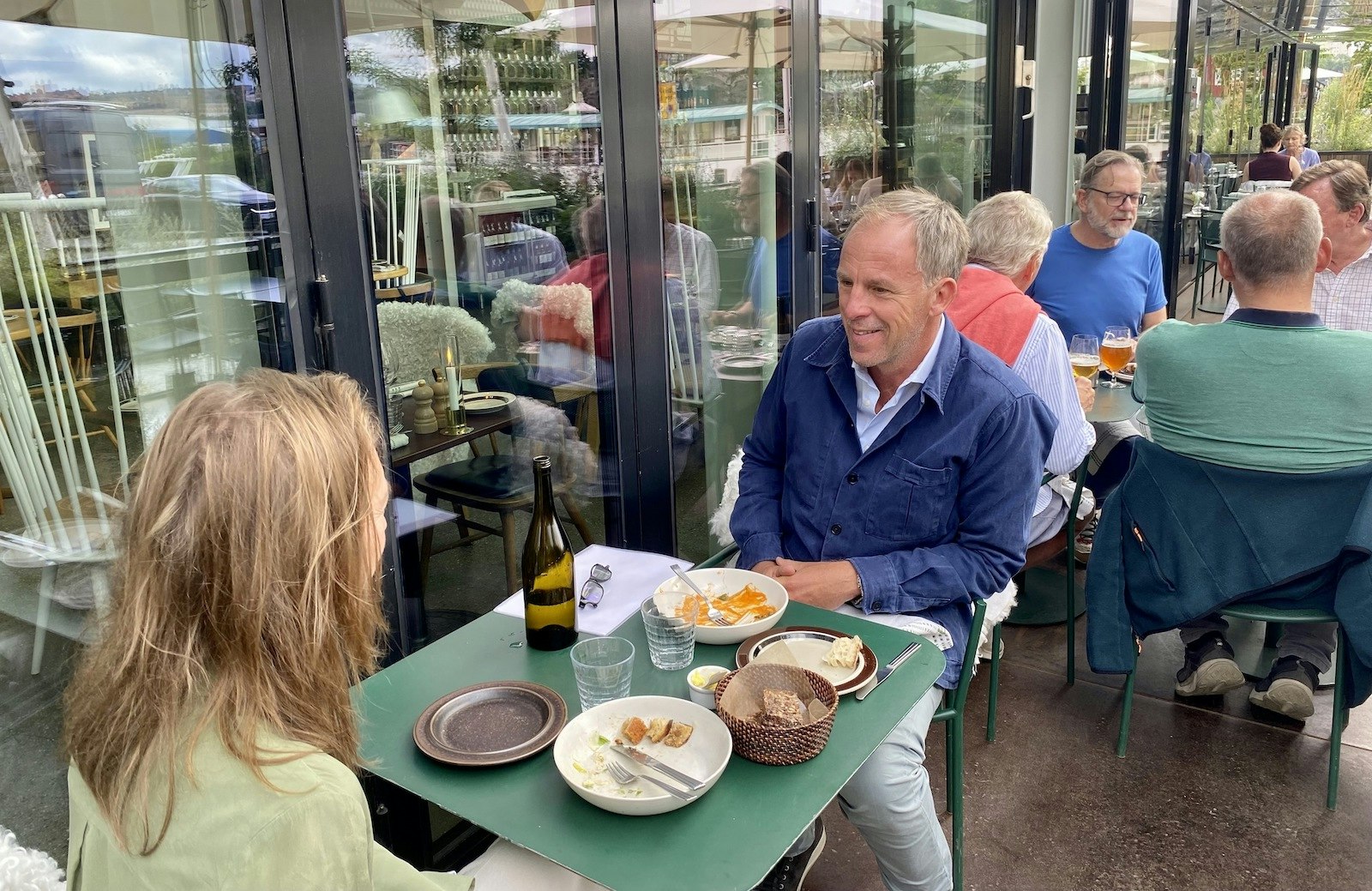 After graduation, while his fellow students picked banks and accounting firms, Brenner's father advised him to pick a great boss instead. He ended up as an assistant to one of Sweden's most well-known business executives, CEO Percy Barnevik, leading the work of the big industrial corporation ABB — a job considerably different from the work of VCs.
"When the Berlin Wall fell, we went to Eastern Europe to buy cheap turbine factories," Brenner says.
Brenner later joined Swedish media pioneer and business leader Jan Stenbeck's empire as the vice CEO of Modern Times Group (MTG) and later became president of investments at investment firm Kinnevik. It was about that time that the internet was starting to make its mark on the world.
"I had this idea that the classified jobs section in the papers surely should be online. I suggested to the board [of Kinnevik] that we should invest in this, but it was declined. So, then I left and invested in it myself," Brenner says.
"You can say a lot about large corporations, but in truth, I loved that period of my life because I got to work with great business leaders like Percy Barnevik and Jan Stenbeck — it was a tremendous experience. Many of the companies that we invest in will sell to large companies and I find it useful having been on the other side."
The startup era
Bringing jobs online wasn't a bad bet — and marked the start of Brenner's entrepreneurial era. In 1998, he joined the online recruitment startup Jobline — which later became Europe's largest online recruiter, went public and was sold to the US recruitment agency Monster — as an angel investor and its chairman.
At a similar time, he launched the Nordic franchise of the trading platform E*TRADE, which he and his cofounder sold back to E*TRADE a couple of years later for almost €50m.
It was a bit like sliding in on a banana

skin
Following the big payoff for his E*TRADE franchise, he then started his own investment firm, Time Vision, in 1999. He founded a Swedish equivalent to eBay that was eventually sold to eBay itself and the restaurant reservation app Bookatable, which was sold to Michelin seven years later.
"Part of what we did was look at what was going well in the US, where they were a bit ahead of us, and then copy that with pride," he says.
Following the dot-com bubble, the VC industry was anything but hyped — but when Brenner got a call from the European office of US-based VC Benchmark, now Balderton, he decided to take a job as an investor at the firm.
"Benchmark was a fantastic firm and I decided that if I would turn to VC, the Premier League is a good place to begin and learn."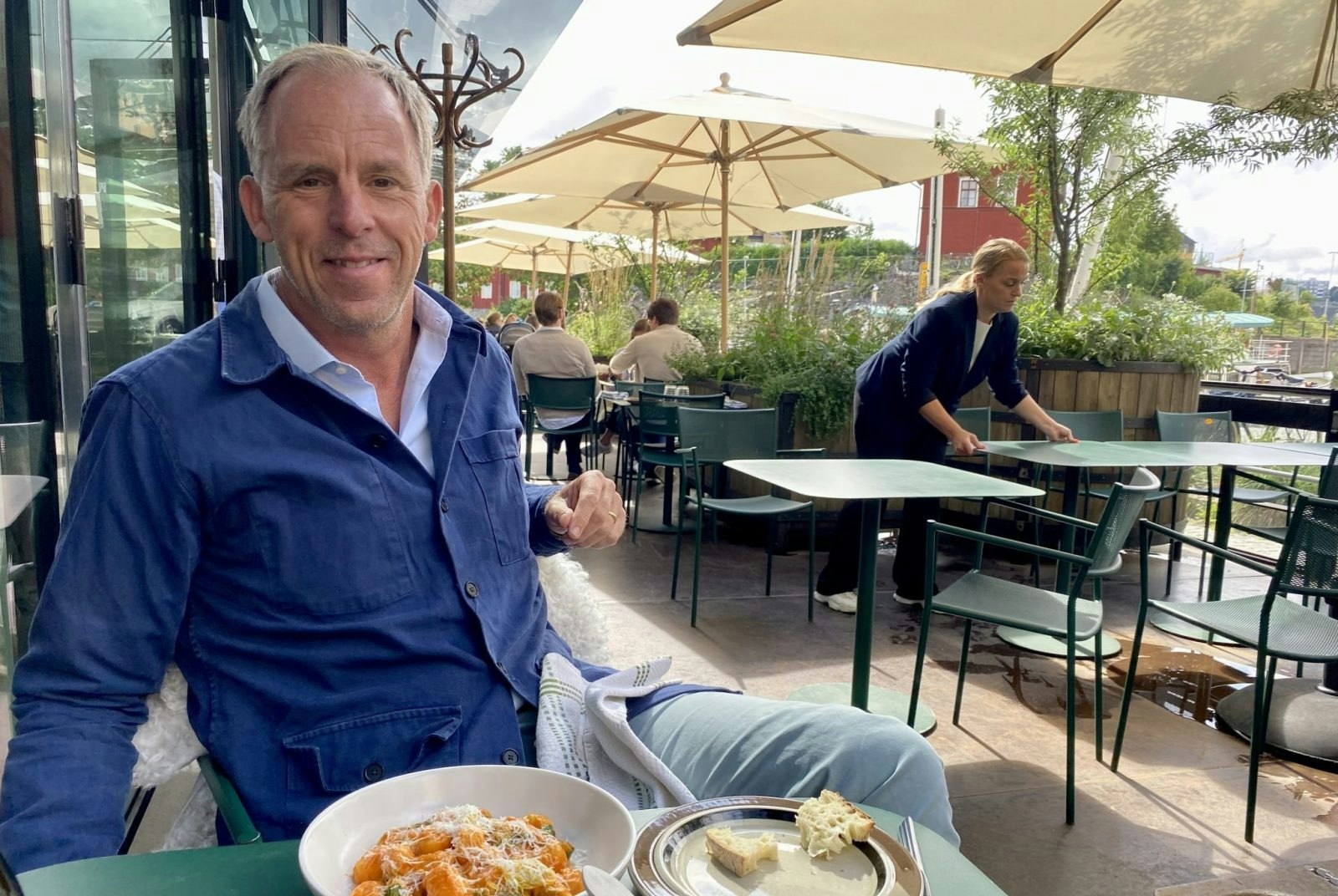 For years, he commuted to London every other week, with his wife Ulrika and three young children left in Stockholm.
"After four years, Ulrika told me it was enough. But to leave my job at Balderton was probably the hardest decision of my life."
"I don't regret it, seeing what it has led to, but at the time it was a very difficult decision."
At Creandum, Brenner has focused mostly on fintech, SaaS and marketplaces. Now with the climate crisis hanging over us, he's also drifted into investing in climate tech and energy startups.
"But not all bets went well." At Creandum, he invested in the social shopping platform Tictail and bitcoin miner producer KNC Miner, which later went bankrupt.
"At the time of the investment in KNC Miner, we really believed in bitcoin and crypto but believed that it was better to invest in the production than in the currency. We lost all the money that we invested, but if we had invested all that money in bitcoin at that time, it would have been worth a unicorn," he says.
Our food's gone, our coffee's been drunk, our bill hasn't arrived and we're both half an hour late for our next meetings.
So, as I pay the bill — about €40 — on the way out, I sneakily ask for a ride into town.
"Sure," Brenner says. "I hope you don't mind a bit of dirt. I picked up my wife's golf bag the other day."
Backseat drivers
It's not clear if it's the new setting or the fact that I've turned my recorder off, but Brenner gets a bit more philosophical in the car.
"When you meet great founders such as Jacob and Magnus [Jacob de Geer and Magnus Nilsson, cofounders of iZettle], you as an investor may think you give some pivotal advice — take the next right, not left — and help out recruiting the right team. But, in hindsight, you're always in the backseat."
"It's up to the founders if it works out or not, and perhaps investors are not as humble about their role as we should be."
Still, it's not a job he thinks Gen AI can replace anytime soon.
"I haven't seen any evidence that AI can see whether the founders have the right DNA to run successful startups — that is more of a gut feeling than anything else. So, in a way, I'm happy I won't be out of a job just yet."