A lot of hope was pinned on gigafactory startup Britishvolt. It was building the UK's largest gigafactory, set to supply the country with 300k electric vehicle batteries every year, create 3,000 jobs and help fuel the transition to a greener economy.
Politicians hailed it an "EV battery pioneer" and "a major boost for Britain's auto sector".
But this week, Britain was rudely awakened from that dream. 
On Tuesday, just a few years since launch and nearly a year to the day that it was promised £100m in government funding, Britishvolt collapsed into administration. The company had teetered on the edge of insolvency at the end of last year but, after weeks of failed rescue deal talks, this time it proved fatal.
Given most of the world's largest economies have at least one gigafactory, what does Britishvolt's dramatic fall from grace say about the UK's race to go green?
"A failure of policy"
For Tone Langengen, who leads on net zero analysis at the Tony Blair Institute, it's a symbol of the government's failure to create the right investment environment for companies like Britishvolt to thrive. 
"It is a failure of policy. The [Boris] Johnson administration went directly in on backing one specific company, rather than thinking about how you can create a good investment environment for any company to establish itself," she says. 
That's a particularly painful failure for the world's sixth-largest economy given its looming ban on the sale of new internal combustion engine cars, set for 2035. The Faraday Institute, a battery research think tank, estimates that the UK needs at least five gigafactories to future-proof its car industry. 
"In Europe, there are over 40 gigafactories, either in operation or planned. In the UK, we have one [now that Britishvolt has collapsed]," Langengen says.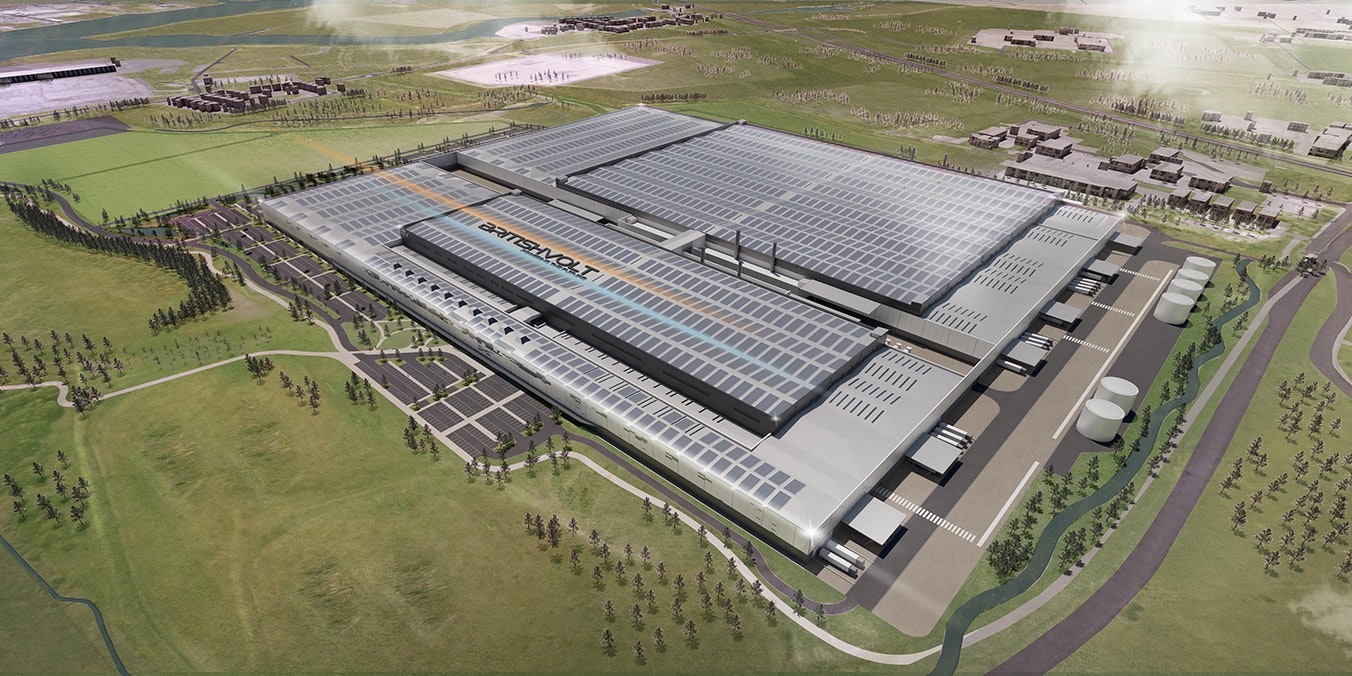 Tommy Stadlen, investor at climate tech VC firm Giant Ventures, agrees that backing individual companies is a fragile model. 
Sifted Newsletters
Climate Tech
Every Thursday
The green transition is underway — meet the startups driving it.
"The government either ignored or failed to identify very obvious red flags when they championed this company. Taxpayers and local governments came close to losing vast sums," he says (the £100m promised to Britishvolt never reached the company). "The state should not be trying to pick individual companies."
The "picking a winner" strategy leaves companies at the whim of individual political administrations, says climate-focused real estate investor Martin Prince-Parrott. 
"This is a cautionary tale for anyone trying to build climate tech at scale," he says. "The mistake Britishvolt made was not hedging against political risk." Britishvolt's short lifespan saw three different UK prime ministers.
Yesterday, current British leader Rishi Sunak's official spokesman said the government was continuing "to take steps to ensure the UK remains one of the best locations in the world for automotive manufacturing as we transition to electric vehicles".
The pull of America
For many, the antithesis of the UK's strategy is the US's Inflation Reduction Act (IRA), passed in August last year. It allocated an historic $369bn to fighting climate change and offers a tax credit incentive to battery makers at $35 for every kilowatt hour of battery produced.
The UK does have initiatives like Faraday battery challenge — a £211m R&D fund for battery companies — but the sum is relatively small compared to other countries.
"The end of the British car manufacturing industry"
As the news of Britishvolt's demise broke, car industry bosses piled in with their disdain for the UK's industrial strategy. 
"The lack of industrial strategy or understanding of an industry which employs 800k people by successive governments is extraordinary," tweeted Andy Palmer, the former boss of Aston Martin, who's now spearheading a Slovakian gigafactory project. 
The lack of understanding of an industry which employs 800k people by government is

extraordinary
Across Europe, gigafactory manufacturers are working in conjunction with car manufacturers. Northvolt, the poster child of gigafactory startups and already owner of an operational factory, has teamed up with Volvo on a new site. 
"The government needs to work together with the car industry, and have a very deliberate industrial strategy," says the Tony Blair Institute's Langengen. "The UK is already losing out, and it's potentially the end of the British car manufacturing industry."
China: the saviour of UK climate tech?
Time is running out — it takes years to get a gigafactory up and running. The Britishvolt experiment has cost the UK precious time and left its gigafactory pipeline looking scarce.
The country has just one functioning gigafactory, a plant in Sunderland run by Chinese company Envision. It's a situation that, as Benchmark Mineral Intelligence's Simon Moores points out, leaves the country in a curious geopolitical tangle. 
"Right now, China-based Envision is the saviour of the UK's electric vehicle ambitions. A unique twist for those into geopolitics."