With recessions looming and startups under greater scrutiny, the "growth at all costs" mindset that defined scaling a tech business seems like a distant memory. 
And during these tough times, more founders are looking to the bootstrapped model — financing a business through its own operations and not outside capital — for tips on how to build an efficient, profitable company. 
There are no shortage of examples of these kinds of businesses in the Balkans; due to a lack of funding, startups in the region are known for their resourcefulness and scrappiness. Some of the most notable unicorn and soonicorn exits in the region — such as Outfit7/Talking Tom, Nanobit, Nordeus and 3Lateral — were all bootstrapped companies. 
Sifted has assembled a list of seven fast-growing bootstrapped scaleups in the region which haven't received any external capital. We compiled the list based on recommendations from people in the ecosystem. 
Get inspired by their efficiency and productivity and keep on eye on them, they might be some of the biggest winners in the current macroeconomic environment. 
Lemax 
Lemax provides software for tour operators, travel agencies and destination management companies worldwide. Their main product is a web-based platform that helps travel agencies create new products, manage pricing and bookings.
Founder and CEO: Mate Kostovski
Founding story and notable clients: The company has been around since the 1990s when they first focused on building tourism-related websites — which makes sense given their place of origin is a sunny Mediterranean town on the coast of Croatia. Their clients includes Emirates, Asian Trails, Albatros Tours and World Leisure Holidays.

Place of origin: Šibenik, Croatia
HQ Location: Zagreb, Croatia
What's next: After successfully navigating through COVID and updating its core software last year, the team is now focused on answering the ever-changing needs of travel companies: accommodating and facilitating contracting, supply and pricing needs while the global travel business environment is fluctuating from full lockdown to pent-up demand. 
Sifted Newsletters
Up Round
Every Friday
Dive into VC and meet the people holding the purse strings.
Clockify 
Clockify provides time-tracking software that's used by over 5m+ people from freelancers all the way to governments and Fortune 500 companies. The company has both a free app that allows an unlimited number of users and an enterprise product.
Founder and CEO: Nenad Milanović
Founding story and notable clients: Clockfiy was founded in 2017 by Milanović as an internal tool for his development shop to manage time spent working for customers. Soon it became clear that other people wanted to use his product, so he started selling to others. The software is currently used by companies such as Amazon, Netflix, HP, Toyota, Google, Disney and Uber.

Place of origin: Novi Sad, Serbia
HQ Location: Palo Alto, US
What's next: The company wants to expand complementary products such as Plaky, a project management platform, and Pumble, a team communication platform. It will be crucial for the company to prove that other products can follow the success of Clockify. 
Two Desperados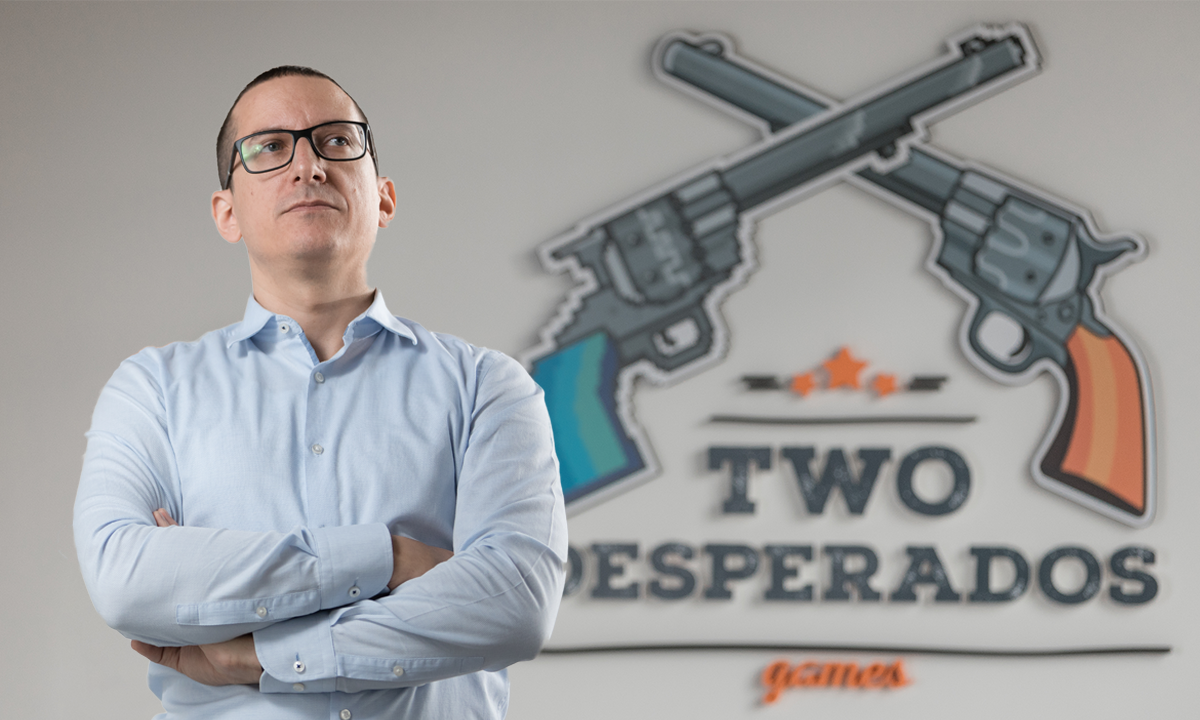 Gaming development company Two Desperados is the biggest independent mobile studio in the region and focuses on on the casual mobile segment. Its successful titles include Viola's Quest and Woka Woka, with 30m+  players.
Founder and CEO: Vojislav Milutinovic.
Founding story:  Milutinovic is an avid gamer and serial entrepreneur with 25+ years of experience who had his first entrepreneurial episode building websites during the internet 1.0 era. He saw an opportunity when the first iPhone launched in 2007 and moved to focus on gaming for this new medium.

Place of origin: Belgrade, Serbia
HQ Location: Cyprus
What's next: Two Desperados is building gaming-as-a-service platform Algebra AI which is focused on helping small and medium-size gaming studios to monetise better through data and machine learning. 
MVP workshop 
MVP Workshop is a product-focused blockchain and Web3 studio which received global attention when it incubated and spun off Polygon Technologies, which raised a $450m round earlier this year from Sequoia, Softbank and Tiger Global. MVP has also incubated various Web3 projects such Aidonis, Swarm and Anchor, and sold part of its team to Celsius Networks in 2021 before the crypto lending company went bankrupt.

Founder and CEO: Ivan Bjelajac
Founding story and traction: Both Bjelajac and his cofounder Mališa Pušonja have been involved with distributed systems and were early adopters of blockchain technology. MVP Workshop started first as the development shop in 2017, but has since transitioned into a Web3 venture builder.

Place of origin: Belgrade, Serbia
HQ Location: Belgrade, Serbia
What's next: As with everyone in the Web3 space after the cryptocurrency crashes and bankruptcies that occurred in 2022, MVP Workshop needs to find a new niche in order to emerge as a winner in 2023. Newly established digital collective 3327, which is focusing on research and development in Web3, could help them in this difficult task. 

Aircash
Aircash is a mobile app which includes a wallet you can top up with either cash or from a bank account and is widely used to send money to friends and family as well as for paying utilities. The app exploded during the pandemic when it was widely used for paying utilities, parking and a range of convenient consumer purchases — but the key element for its growth since then has been its expansion into the EU, primarily the DACH region.

Founder and CEO: Hrvoje Ćosić
Founding story and traction: The company was founded in 2015 in Zagreb by former banker and software engineer Ćosić. The initial power users skewed towards a younger demographics interested in online gaming, betting and gambling. A powerful early move for the company was securing distribution for physical Aircash MasterCards at gas stations. Aircash is the first and only company that has obtained an e-money licence from the Croatian National Bank. It currently has over 500k users.

Place of origin: Zagreb, Croatia
HQ Location: Zagreb, Croatia
What's next: Growing their user base across the eurozone, and introducing new product offerings such as crypto within the core app. 
Sofascore
Sofascore runs a website and mobile app with live scores and statistics for 23 sports, available in 30 languages.
Founder and CEO: Zlatko Hrkać
Founding story and traction: Hrkać and Ivan Bešlić, both engineers based out of Zagreb, started their journey as entrepreneurs building blogs featuring the lyrics of popular regional singer Oliver Dragojević. After realising the impressive traction the blog was bringing, they switched to sports in 2010 and pivoted to a mobile app in the run up to the Euro 2012 football championship. The company currently has 200 employees split between their Zagreb and Rio De Janeiro offices and over 25m downloads.
Place of origin: Zagreb, Croatia
HQ Location: Zagreb, Croatia
What's next for the company: Growth across new markets while maintaining their advertising revenue-supported business model. 
NSoft
Sport betting and gambling software provider NSoft is the only company from Bosnia and Herzegovina on this list.

Founder and CEO: Dario Jurčić
Founding story and traction: The company was founded in 2008 and very quickly became profitable. It currently works with platforms such as Superbet, Ladbrokes and Pinnacle across 35 countries and has a 300-person team based in Mostar. Founder Krezic is also well known as an investor; he provided a €300k loan to Croatian car manufacturer and startup Rimac Automobiles to save the company in 2017 after knowing Rimac's founder Mate Rimac only for two days.

Place of origin: Mostar, Bosnia and Herzegovina
HQ Location: Mostar, Bosnia and Herzegovina
What's next: Rolling out new AI and risk management solutions, while expanding its footprint across the broader gaming and entertainment industry.