Hairdressers and beauty salons may be shut across large parts of the world, but that hasn't stopped Booksy. The Polish-founded beauty and wellness appointment booking app startup has raised $70m in Series C funding, one of the largest-ever rounds for a Polish-born company.
The round, announced today, and which was led by Cat Rock Capital, with participation from Sprints Capital, OpenOcean, Piton Capital, VNV Global, Enern, Kai Hansen, Zach Coelius and Manta Ray Ventures, brings the total raised by the company since its launch in 2014 to $119m.
It also caps off a rollercoaster year for the six-year-old company, which saw revenue fall drastically in the face of lockdown restrictions and staff layoffs, but also strategic mergers with some of its rivals and its most profitable months after the initial lockdowns lifted.
"We had a great product, pretty good global markets. It felt like everything was going perfect, until Covid-19 hit," Booksy chief executive and cofounder Stefan Batory, tells Sifted.
Book an appointment
As one of the leading appointment booking apps for the beauty and wellness sector, Booksy has 13m active users across its core markets — the US, UK, Poland, Spain, Brazil and South Africa. It claims that its software can save clients the equivalent of 12 days a year when it comes to managing bookings, payments and sales through its platform (while also reducing no-shows by more than 25%).
The funding announcement comes off the back of combined revenue growth of 1500% for the company over the past three years, as hairdressers and beauty salons increasingly embraced mobile and paper-free solutions.
However, these are difficult times for the $500bn+ global beauty and wellness industry.
"Not all of our markets went under immediate lockdowns, but even without formal lockdown people saw what was happening across other geographies and there was fear and panic," Batory says.
Between March and May, business for its clients fell off a cliff. "We started giving them payment holidays or heavy discounts. We lost up to 70% of our revenue in some markets, and most markets lost more than 50% of revenue from March to May."
In March, as lockdowns took hold, Booksy made the decision to lay off some of its staff, with concerns over its ability to maintain its growth runway and raise new funds in 2021. "We went down from 350 to around 180," says Batory.
However, the cost-cutting measures helped the company become self-sustainable for the first time, and in June they started bringing some of those people back. "We went back to 230, and with acquisitions and new recruitments last year we are now almost 500," he says.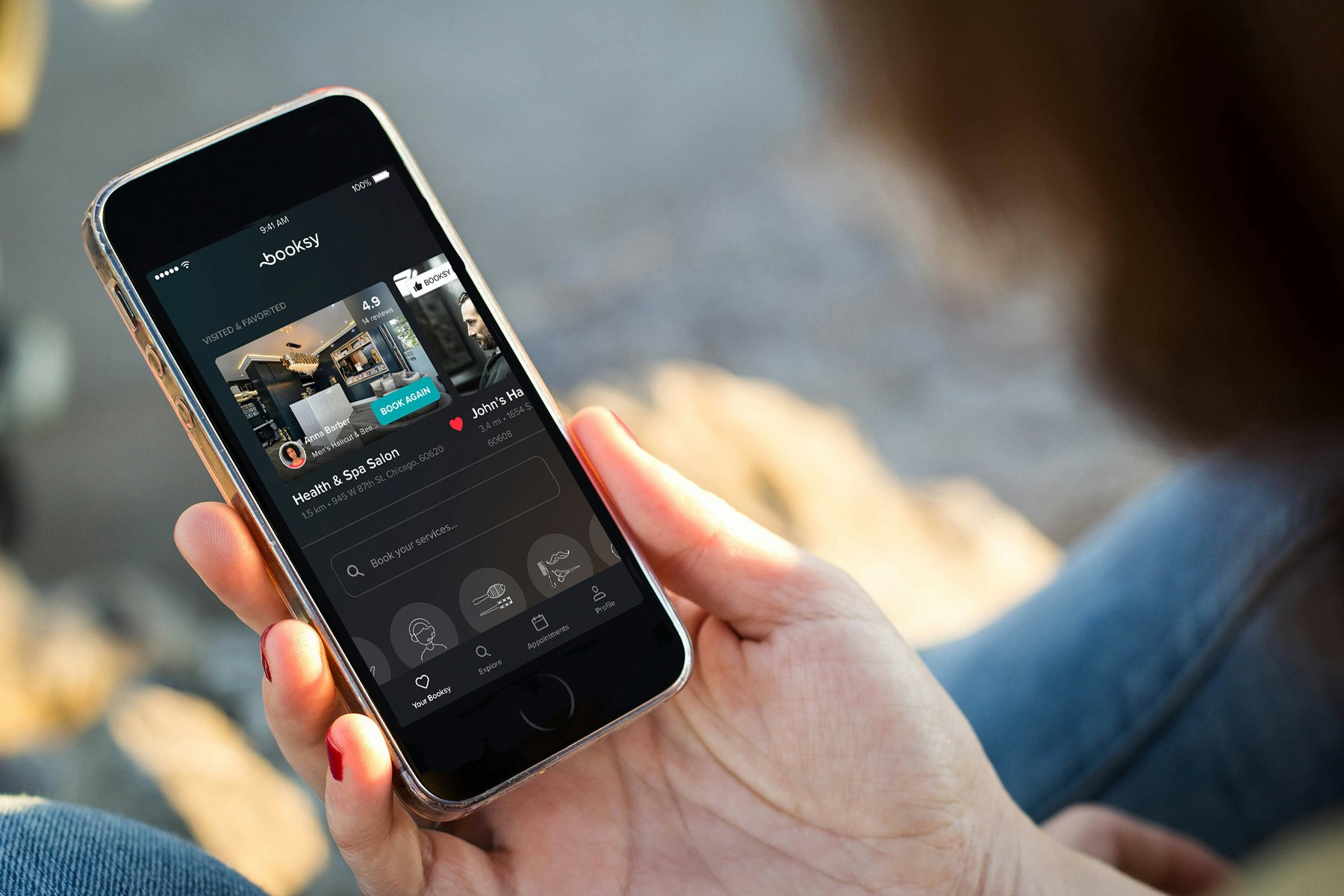 Lockdowns and surges
Booksy had its three most profitable months in June, July and August. It wasn't alone. Treatwell, a UK rival, reported a 2250% surge in hairdresser appointments in early July, after the first lockdowns were lifted in the UK.
The uptick in business following the end of the first lockdown highlights the potential for Booksy and other technology companies targeting the beauty and wellness space.
"Booksy allows beauty and wellness entrepreneurs to run their businesses more effectively using technology, and the Covid-19 pandemic has only made technology more important to Booksy's beauty and wellness customers," Alex Captain, founder and managing partner at Cat Rock Capital, tells Sifted.
Captain points out that consumers will always need beauty and wellness services. "We are optimistic about its future growth," he adds.
Batory believes that their management-software-first approach also puts it in a strong position, compared to some of its main rivals, like Treatwell, which have more of a marketplace-first model.
"Our go-to market has always been a strong salon management appointment scheduling solution, and we started adding our lead generation on top of that," he says. He also pointed out that they charge a one-off fee of 30-50% of the value of the first appointment for new customers, compared to some of its rivals that take a fee for every appointment.
"If you want to charge them for every booking they get from existing clients they just hate it."
Looking ahead
Booksy is now aiming to double down on 15 major metro areas in the US, as well as areas of the UK, Spain and Brazil. "Basically this fundraise is to help us win that space," says Batory.
It's also looking at potential acquisitions, after merging with two rival businesses last year: Versum in Poland and GoPanache in the US.
"I think what's happening with Covid-19 is that it's making everybody realise that the bigger and stronger you are, the more runway you have, the more likely you are to succeed. I think that consolidation in this space is only a matter of time," he says.
Batory says out that while the solutions and technologies are different, everybody's doing pretty much the same thing when you look at the tools they are building. "Everybody's just stretched, needing to hire a team of developers, a team of marketers. We are doubling and tripling our efforts."
The company is also expanding into other areas, like dieticians and personal trainers, as well as bank appointments.
"We've had banks using Booksy, so people don't need to queue in front of their branch offices, we've seen some public beaches in Spain using Booksy - they wanted to make sure that they don't have too many people crowded onto each beach. Swimming pools, gyms," he says.
Still, over 90% of clients belong to the wellness and beauty space.
Un-locked(down)
Despite lockdown restrictions reappearing across many markets Booksy operates in, the impact has been less severe this time around.
"The first time was across all of our markets, but this time the US is not really under lockdown, except for California and parts of other states," says Batory. "We don't see a dent in our revenue, but we would have grown much faster if there were no new lockdowns."
Batory adds that the new funding round ultimately gives them peace of mind, however long the lockdowns last, "because we know that medium and long term we are doing the right thing, and sooner or later we'll go back to whatever the new normal is going to be. People will still need to have a haircut, take care of themselves, pamper themselves."
Booksy intends to be there to help them.