When WeTransfer launched in 2009 the Dutch startup did something seemingly impossible — it made file sharing cool.
The team created a striking aesthetic for its site, in part by giving away advertisement space to artists, and allowed users to send files for free without any irritating registration.
The result was that many creatives flocked to the site, which has since seen rapid growth. Today, WeTransfer has more than 50m users sending 1.5bn files every month. It also has a paid-for service and a host of other apps like sketching tool Paper.
Damian Bradfield is cofounder and chief creative officer of WeTransfer and has been central in shaping the company's image and brand. More recently he has written a book, The Trust Manifesto, about creating a better internet.
At a recent event hosted with Sifted and Second Home in London he said that the decision to show one big and good-looking advert rather than many banner ads went against the grain, but has been key to the company's success. "This is central to our image," said Bradfield.
He also said that collecting very little information on their users goes against mainstream thinking about data being "the new oil", but that once again this has become a unique selling point for the company.
His advice to founders is that "the fastest way from A to B is not necessarily the path that everyone else has tried" and that they should build businesses that are about more than harvesting data and mimicking the global tech giants.
After the launch event Sifted asked Damian for his top tech recommendations and what those books have taught him. 
Your approach to running a tech business seems unorthodox, perhaps as a result of being in the advertising business before founding WeTransfer, is there a book you wish you had read beforehand?
"Lost Connections" by Johann Hari. This is not a business book, but perhaps one of the most important books for anyone going into business, at least for people like me. This book helped me to understand the importance of control and how a lack of control and the feeling of disempowerment can be such a negative influence to your workflow.
What was your favourite book as a child?
"Asterix and Obelix". All of them. Not any one particular book, but as a kid I loved the illustrations and probably most importantly the use of language, the naming conventions and the stereotypical wit! 
Is there a book that you frequently gift to others?
"Hilda and the Bird Parade" by Luke Pearson and NoBrow books who produced a series of young adventure books that are so beautifully produced and fantastical that I challenge anyone to not like them. There is an expectation to gift a particular genre of book and I like seeing the childish look on a recipients face when you hand them a comic book about a young girl adventurer. 
Has a book ever helped you solve a specific business problem?
"Soros on Soros" by George Soros is an inspiration. It didn't help to overcome a problem, but helped create a focus on philanthropy and was a driving force in pushing WeTransfer to continue to gift and support the arts to the extent that we do. 
What is the best introductory book on the current state of the tech industry?
"Move Fast and Break Things" by Jonathan Taplin is a fantastic book, a must-read for anyone wanting to understand Silicon Valley, the rise of big tech and the mentality and thinking behind the Big Four.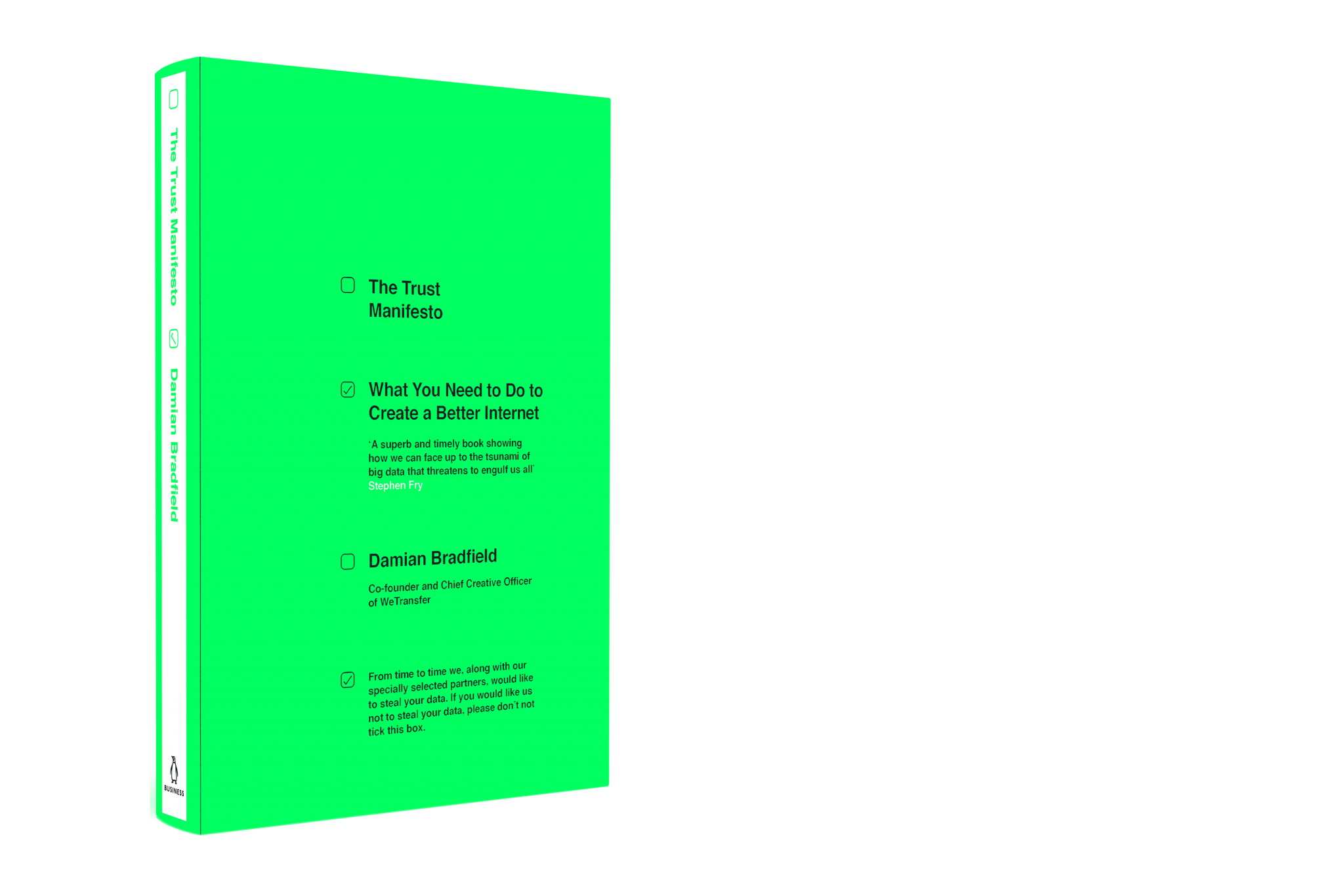 If you were to write a book what would it be about?
I would write a book about trust. I'd probably call it "The Trust Manifesto". It would be a book about what we need to do to create a better internet.
Which book is most frequently recommended to you?
Simon Sinek's "Start with Why" and "Throwing Rocks at the Google Bus" by Douglas Rushkoff.
Apart from books what else has inspired you recently?
I spend a lot of time listening to podcasts, watching TV and movies. I very much enjoyed Emma Thompson in Years & Years. I think its a great addition to television like Black Mirror that will help raise awareness about what is happening to our society, both today, right now, and potentially 10-20 years from now.