British VC firm Black Seed has announced the first close of a target £10m fund, raising £5m to back Black founders in the UK at seed stage.
The firm was set up in 2021 to plug the VC funding gap for Black entrepreneurs. In the past decade, just 0.24% of funding in the UK has gone towards Black founders. 
M&G Catalyst, a £5bn fund from global asset manager M&G Investments, is Black Seed's anchor LP; VC firms Atomico, LocalGlobe, Molten Ventures and WestRiver Group are also LPs — as well as angel investors such as Sam Branson, the son of Virgin Group founder Richard Branson; Dorothy Chou, head of public affairs at AI pioneer Deepmind; and Lord Mervyn Davies, former Labour government minister. 
Black Seed is one of a few early-stage European VCs to have raised funds in the last year to back diverse founders. Unconventional Ventures raised a €30m fund in July last year to back underrepresented founders, while Black-owned Cornerstone VC raised £20m in August 2022.
Connections and capital
"We know Black founders are over-mentored and under-funded. We know because we've lived it," says Cyril Lutterodt, cofounder and managing director of Black Seed and a serial entrepreneur himself.
Lutterodt pitched to 150 investors and went through 10 accelerators with his most recent startup, healthtech ZOI, and he still couldn't raise "a single dime," he tells Sifted.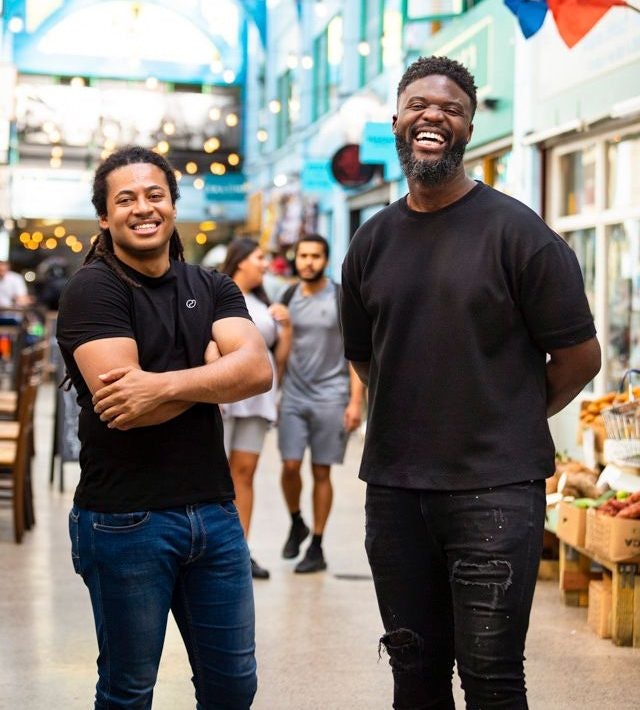 He then got in touch with his Black Seed cofounder Karl Lokko — a former gang leader-turned-VC who had been consulting for Big Four firms, the UK government's policy advisory teams and Prince Harry — to ask him to introduce him to his network. Lutterodt secured funding within a week.
"I think we're hyper-aware of the fact that we wouldn't have gotten to this point if not for some of the connections that part of our founding team had prior; we refer to them as our 'rich white uncles.' We want to introduce founders to those same networks because that's where the disparity seems to be," says Yvonne Nagawa, cofounder and chief of staff. 
Black Seed regularly hosts events in London to introduce entrepreneurs to investors such as General Catalyst. The fund also provides office space for black entrepreneurs at its office in Brixton, the area of south London where Nagawa and Lokko were both raised. It plans to make 30 investments over the next three years, and hasn't set a specific range for ticket sizes.
The next black unicorn
Black Seed was able to raise the first bulk of cash within six months of its founding — following the murder of George Floyd, the fund received "a tonne of commitments" from various corporations and private investors, says Nagawa — yet legal and administrative hurdles caused the fund to delay the announcement of its first close for eight months. 
The fund hasn't yet made any investments, but it has a clear idea of what kind of entrepreneur it wants to back. 
We're looking for the next generation of company, the next Black

unicorn
"We're looking to invest in the best; we're not just trying to invest in any Black founder because we're an investment opportunity, not a charity," says Lutterodt. "We're looking for the next generation of company, the next Black unicorn."
While the fund's mantra is to "back the surfer not the wave" — to invest in great entrepreneurs rather than companies in specific areas — Lutterodt sees a lot of potential for new businesses in healthcare, AI and climate tech. 
Black Seed isn't in a rush to do a second close of the fund and is instead focusing on hiring for a few roles including a finance administrator and analyst, and continuing to build its pipeline of stellar Black entrepreneurs. 
"We're just excited to have a star-studded cast of LPs backing us and we look to close sometime in the future," says Lutterodt.