The conversation around ethnic diversity in European tech often centres on entrepreneurs in the UK. But there are many Black and mixed-race founders, particularly women, in other parts of Europe.
With the help of Vera Baker, founder of For Colored Girls Who Tech and a venture partner at pan-African VC firm Jua Fund, Sifted has compiled a list of some of the Black and mixed-race female founders in Europe (outside of the UK) who you should know about. (We've previously published a list of UK-based Black female founders who've raised funding.)
"I've been collecting data on those I call the 'Hidden Figures' in European tech for years," says Baker. "These pan-European Black and Brown female founders have chkept their heads below the fray and focused on building. I'm excited to share a list of women to watch, some of whom have successfully raised funding. Armed with capital, I expect to see them scaling their businesses beyond the borders of Europe." 
Find the full list of over 40 women founders below — but first, we profile 16 of the women who have raised funding for their startups.
If there's anyone missing from this list, or any information is incorrect, please let us know by email at miriam@sifted.eu. 
Shirley Billot, founder and CEO of Kadalys (Paris/Martinique)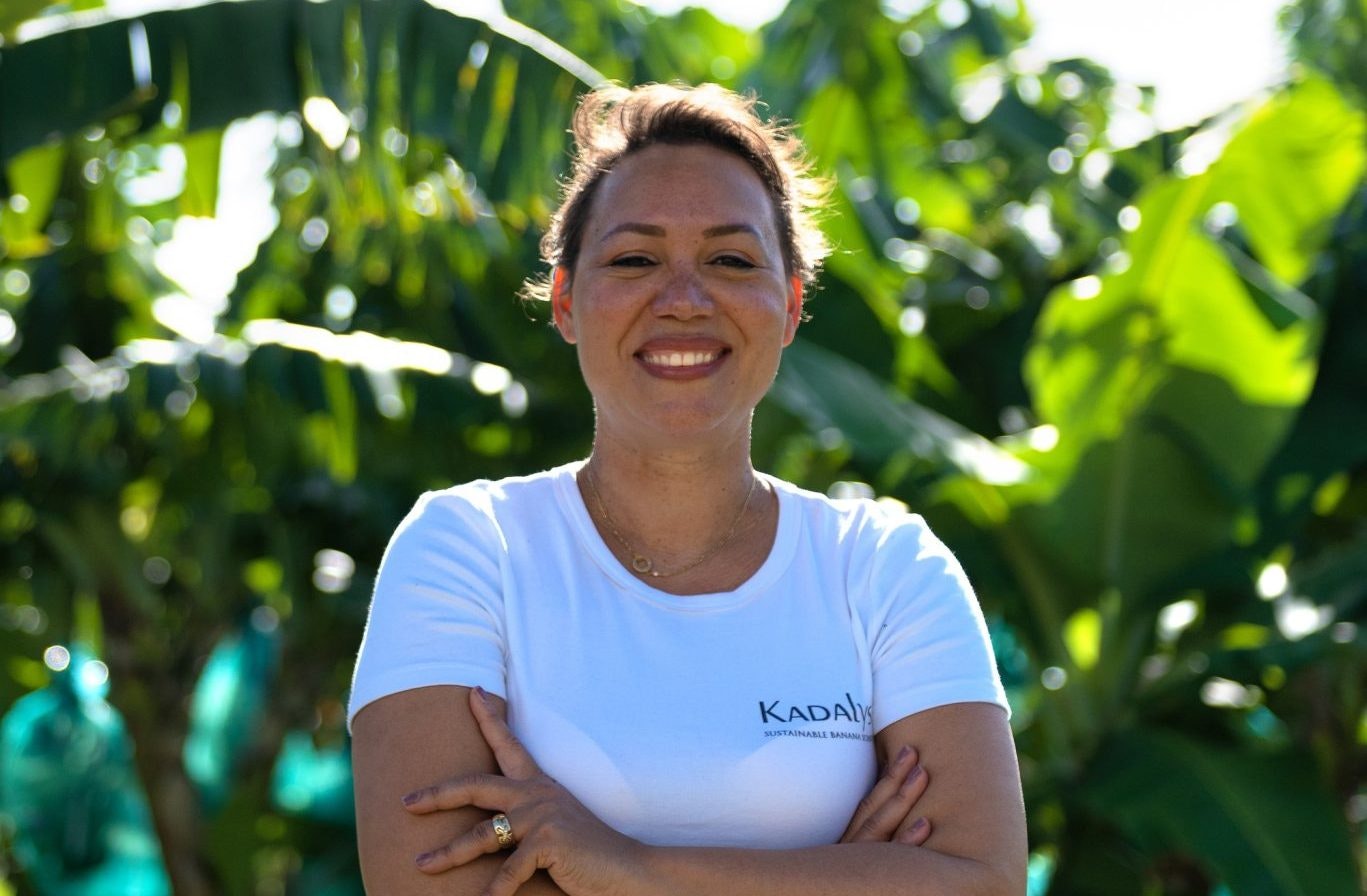 Billot has started two companies in her entrepreneurial career so far. The first, SHB SAS, which was founded in 2011, is a biotech company specialising in the research and development of an active cosmetic ingredient from banana trees. Based on this research, Billot also founded Kadalys in 2014, an organic and eco-conscious skincare brand that was the first to use banana agri-waste in its products to rejuvenate the skin. So far, Billot has raised €1.5m from government funds and a cooperative of banana growers in Martinique, and is in the process of raising a €30m Series A round. The company is located in Martinique, with offices in Paris and Montpellier.
Karin Fuentesová, founder and CEO of Digitoo (Prague, Czech Republic)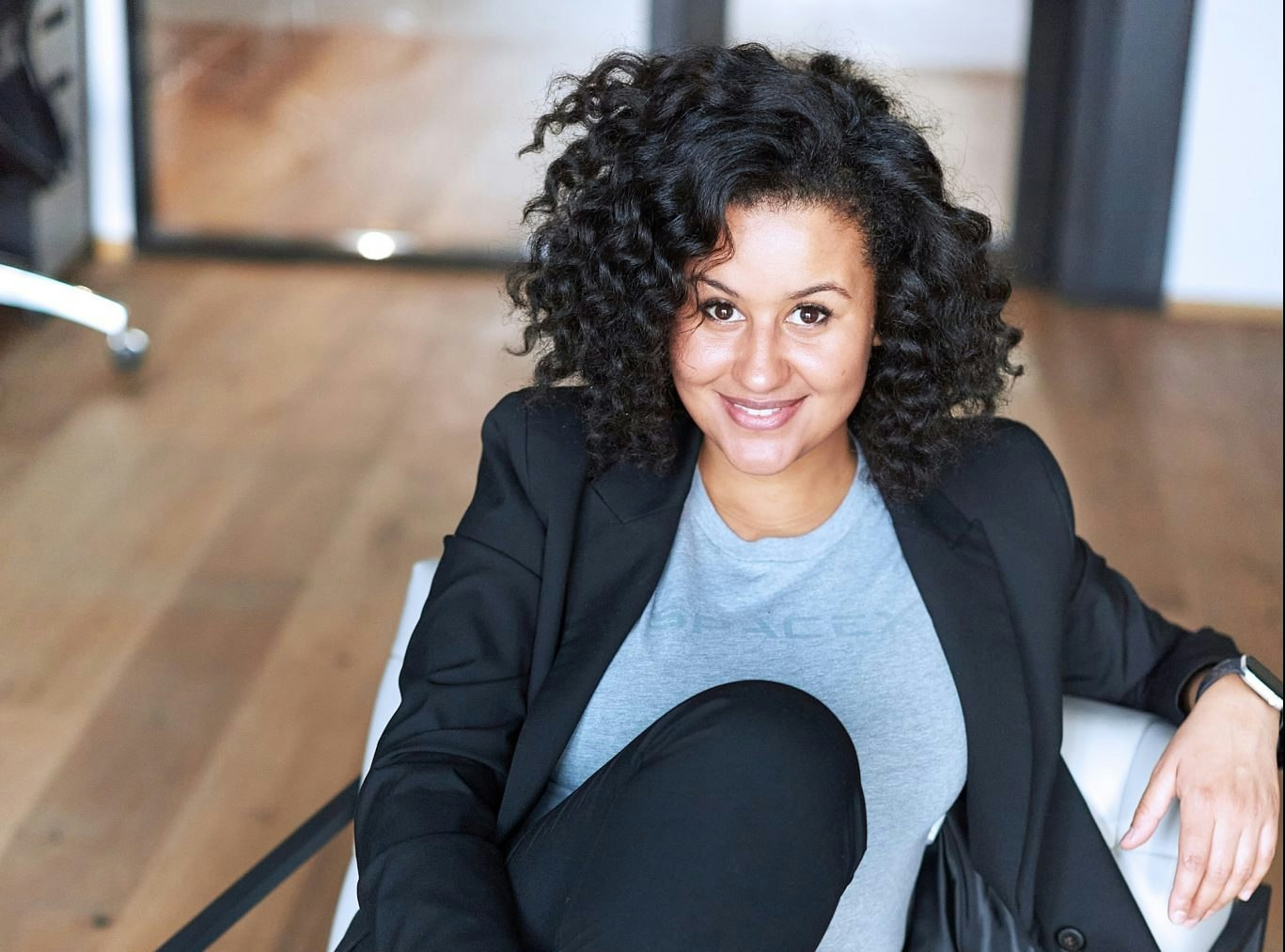 Fuentesová started off her career in the accounting sector, where she worked for 13 years. During this time, she observed how much time is wasted by people doing mundane tasks — like manual data entry of invoices into accounting systems. That led her to found Digitoo, which automates manual bookkeeping processes. 
Digitoo, which was founded in 2019, originally struggled to find investors but in 2021, it raised €900k in seed funding from Czech investors Kaya VC and Nation 1. Fuentesová considers this a huge success: "Only 46% of founders raise more than $250k in the pre-seed phase in Central Eastern Europe. This is the first pre-seed investment of this amount in a company led by a single female founder."
Laura Medji, cofounder of Tracktor SAS (Paris, France)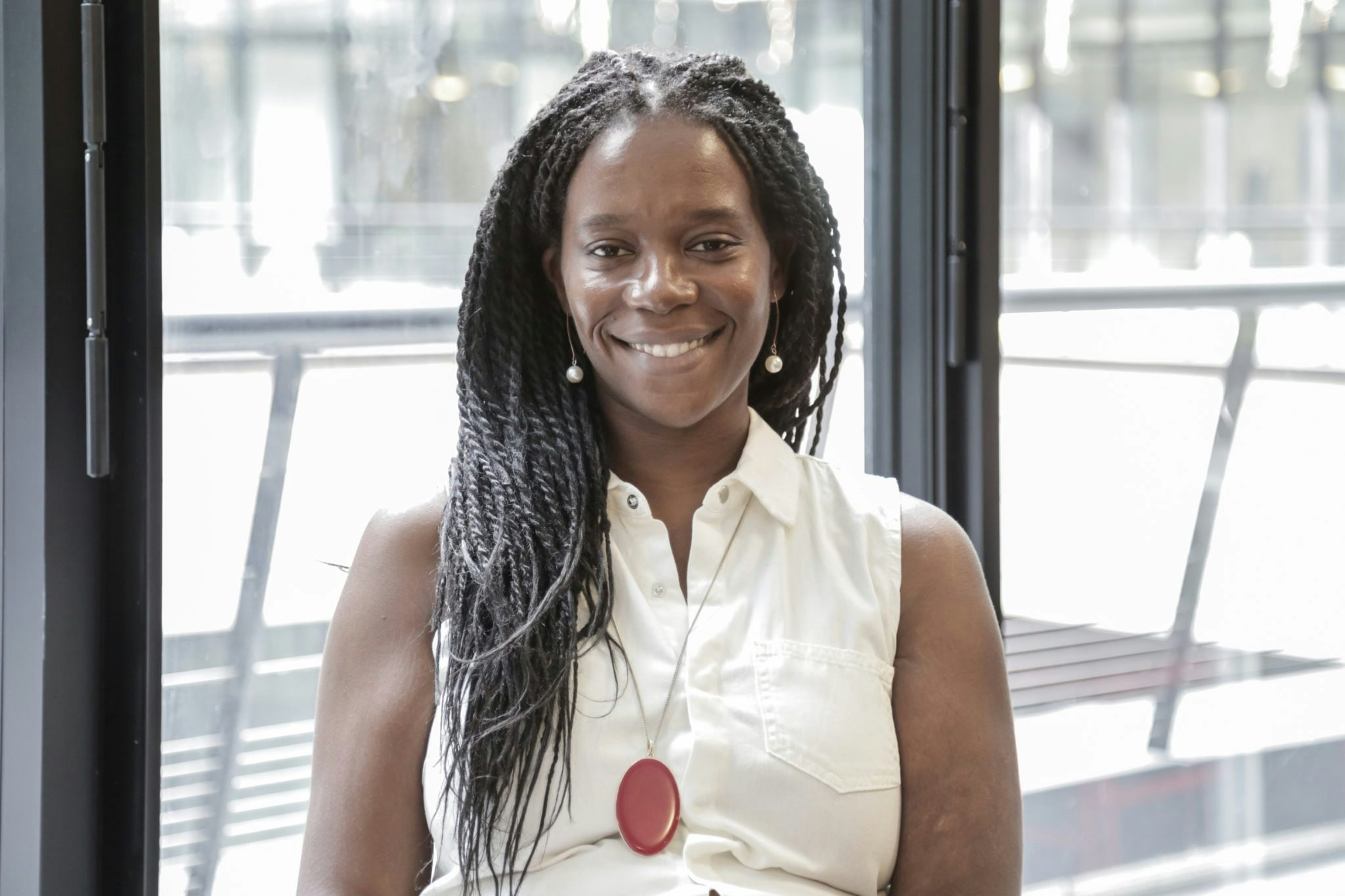 Medji wears many hats. She's the cofounder of Tracktor, a web platform for construction and industry equipment rental founded in 2016. She's also the president of The Gentle Initiative, a think tank for diversity and inclusion — and she's the chief product officer of medtech startup Epoca, which she joined in July last year. 
So far, Medji has raised €3.7m for Tracktor — whose investors include VC firm Kerala Ventures and angels such as Pierre Kosciusko-Morizet, Pierre Krings and Xavier Niel.
Deborah Choi, cofounder of Founderland and managing director at Bosque (Berlin, Germany)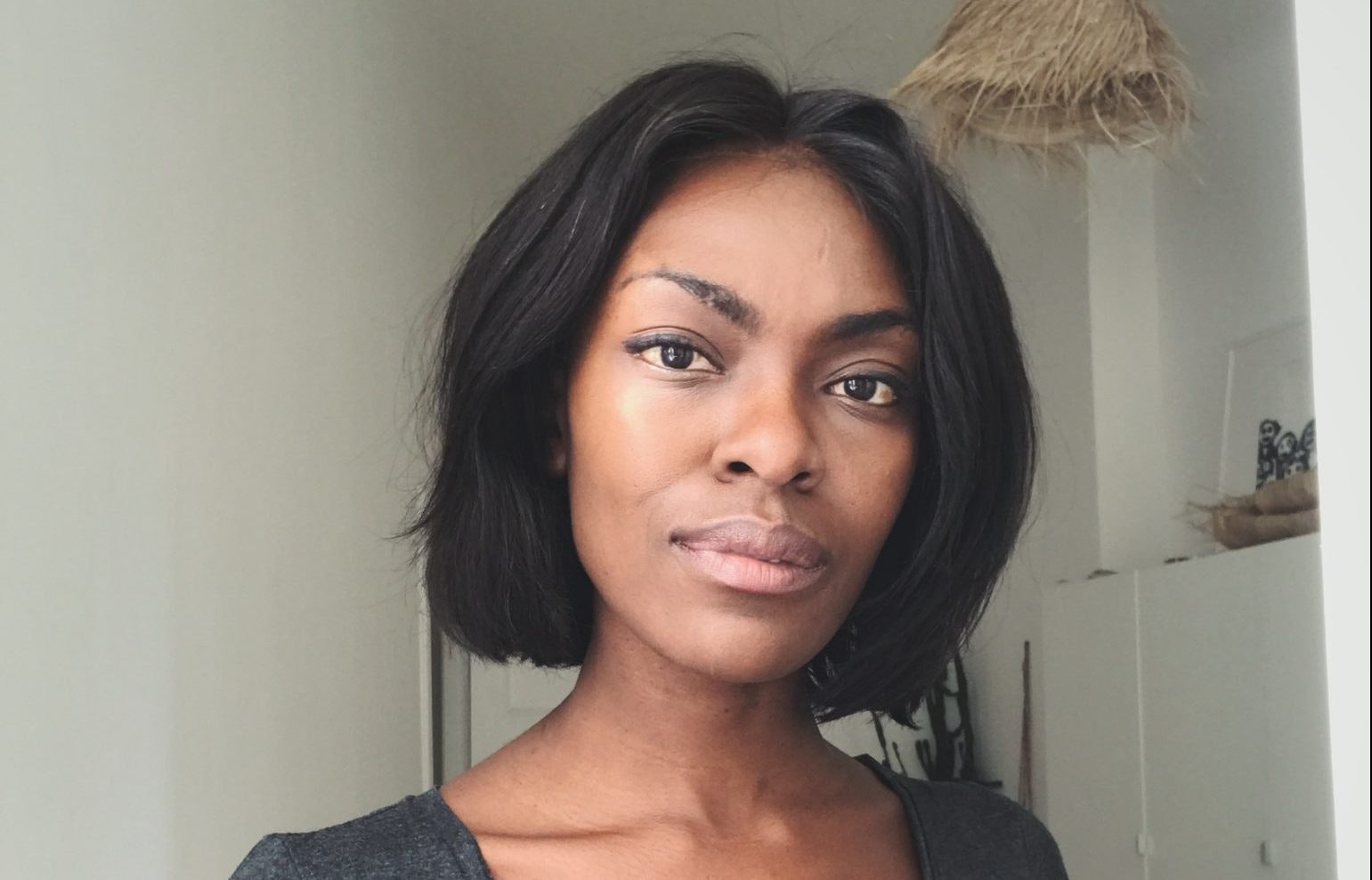 Choi is a serial entrepreneur who has founded five businesses in her career so far. Based in Berlin, she's best known for founding plant care platform Horticure in 2018, for which she raised €1.3m in seed funding.
The company later merged with Bosque, another Berlin-based plant delivery and plant care business, where Choi is now managing director and chief brand officer. But that's not all. 
Choi is also part of the cofounding team of Founderland, an organisation supporting women of colour founders across Europe and the UK, which was launched in 2020. Last year, Founderland won a $25m grant from Google.org's Impact Challenge for Women and Girls — and was one of five projects selected out of 8,000 applications.
Stephanie Nenta Mbianda, founder of Xtramile (Paris, France)
Nenta is the founder of Xtramile, a platform which uses AI to help recruiters reduce acquisition costs, target a large audience and increase the quality of candidates. Before launching her own company, Nenta worked at JP Morgan in London in private lending for over five years. Xtramile has so far raised over €1.5m from Google's Black Founders Fund, Finovam, Institut Lorrain de Participations, and other business angels, and is currently raising further capital. 
Noelly Michoux, cofounder and CEO of 4.5.6 Skin (Brussels, Belgium)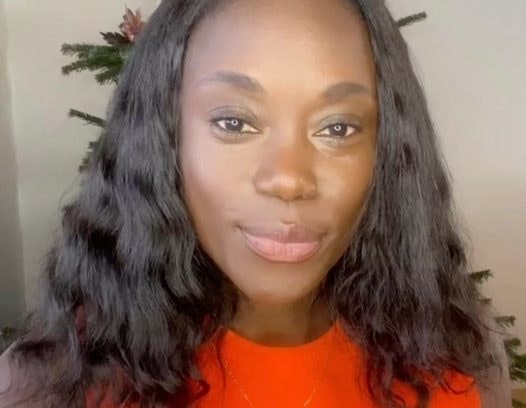 Michoux, originally from Normandy and now based in Brussels, landed her first job in New York as a director for BrandOnline, an ecommerce agency dedicated to luxury beauty and skincare brands. During this time, Michoux realised there was a lack of products specifically formulated with people with melanin-rich skin. She became fascinated with researching skin physiology and the reasons why there is such a lack of inclusivity in the beauty market.
This led to her founding 4.5.6, a customised physiology skincare company formulated to be safe and effective for people with skin types 4, 5 and 6 (light brown to dark brown skin). Michoux has just raised €2m from Scale Fund, Kima Ventures, BPI France and one of the biggest luxury French corporations. 
Marie Assé, cofounder and CEO of Clustdoc (Paris, France)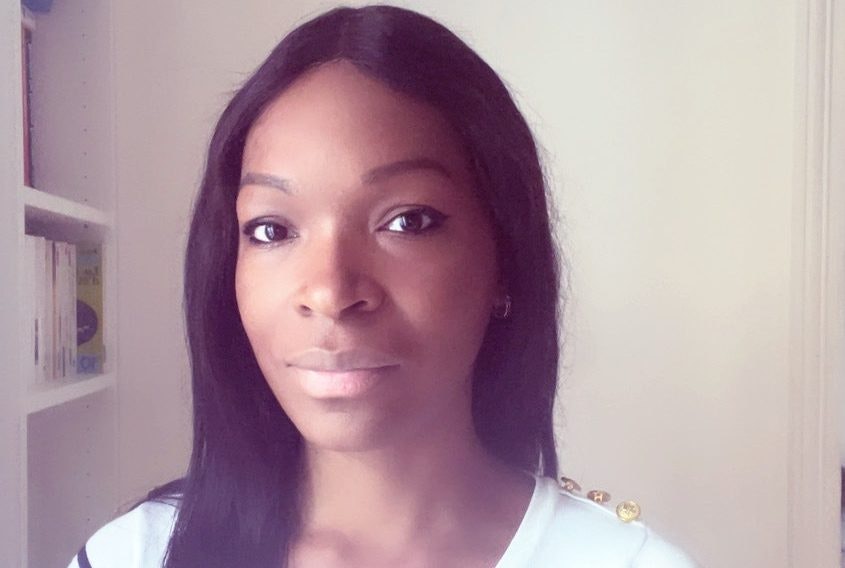 Assé held various product roles in banking and fintech before founding her own startup, Clustdoc, with cofounder Karim Bakoume in 2019. Clustdoc is a client onboarding automation platform used by financial services to streamline routine client-facing processes. So far Assé has raised $850k in pre-seed funding from InReach Ventures, January Ventures and Google for Startups.
Rebecca Cathline, founder and CEO of Ma Coiffeuse Afro Haircare and In Haircare (Paris, France)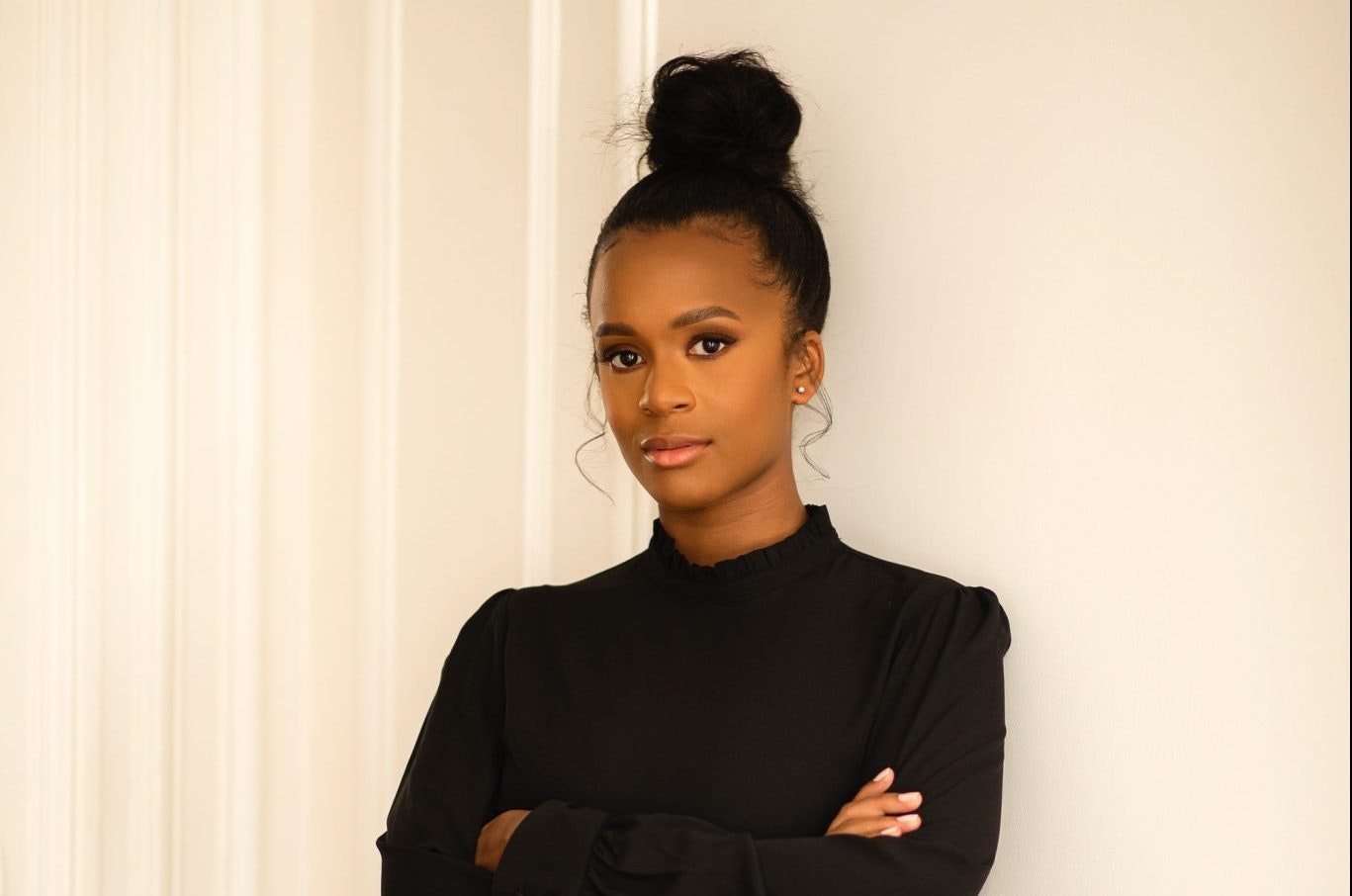 Cathline is the brains behind Ma Coiffeuse Afro — an app which helps people with African heritage (who represent 20% of the French population, yet don't have access to 99% of hairdressers) find and book an appropriate hairdresser at home easily. She's also the founder of In Haircare, a line of hair products that are plant-based and made in France with natural active ingredients.
Cathline previously raised a €350k seed round for Ma Coiffeuse Afro from US investors CRE.VC and French business angel Denis Fayolle. And she's just closed a Series A round led by Marie Claire Ventures and Obratori.
Christina Caljé, cofounder of Autheos (Amsterdam, The Netherlands)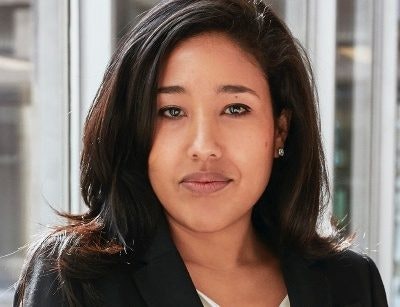 Born and raised in New York, Calje spent seven years working for Goldman Sachs before turning to tech and VC. She's launched and scaled businesses in the finance and technology sectors, across geographies such as New York, London and Amsterdam. Her most recent success is Autheos, a platform optimising video marketing, which she founded in 2016 and exited in 2021. Calje is also an angel investor and advisor at Amsterdam-based VC firm Curiosity VC.
Diana Blondel, founder and CEO of Xaalys (Paris, France)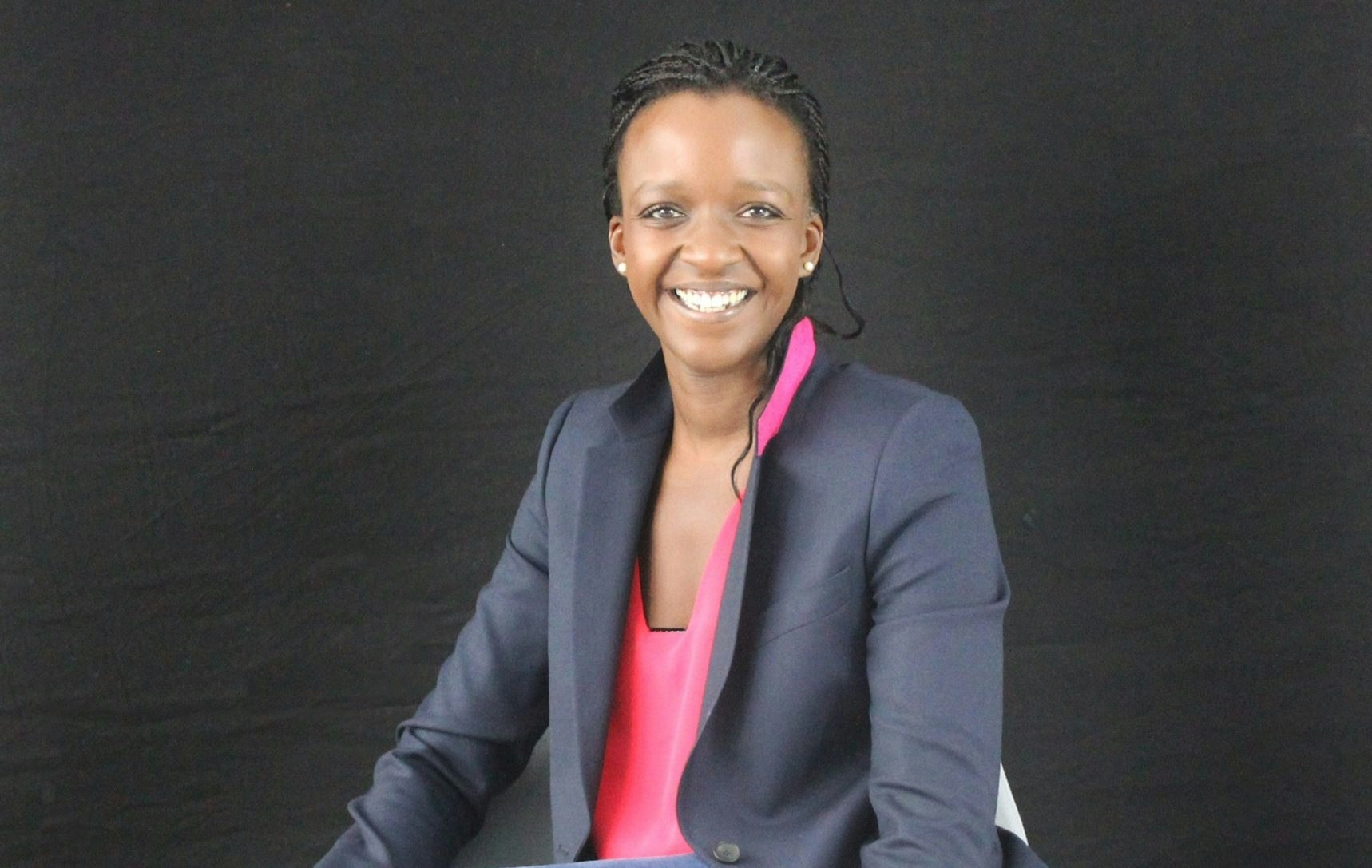 Blondel founded Xaalys, a banking app aimed at 12-17 year olds, in 2018. Since then, the fintech has raised €1.5m in seed investment from Bouyges Telecom and several angel investors. Previously, Blondel spent ten years working at Société Générale, a European financial services group based in Paris, and was also a board member for France Fintech, a non-profit association promoting the fintech sector in France and abroad. 
Rukayyat Kolawole, founder of PaceUP Invest GmBH (Mannheim, Germany) and PaceUP Invest SAS (France)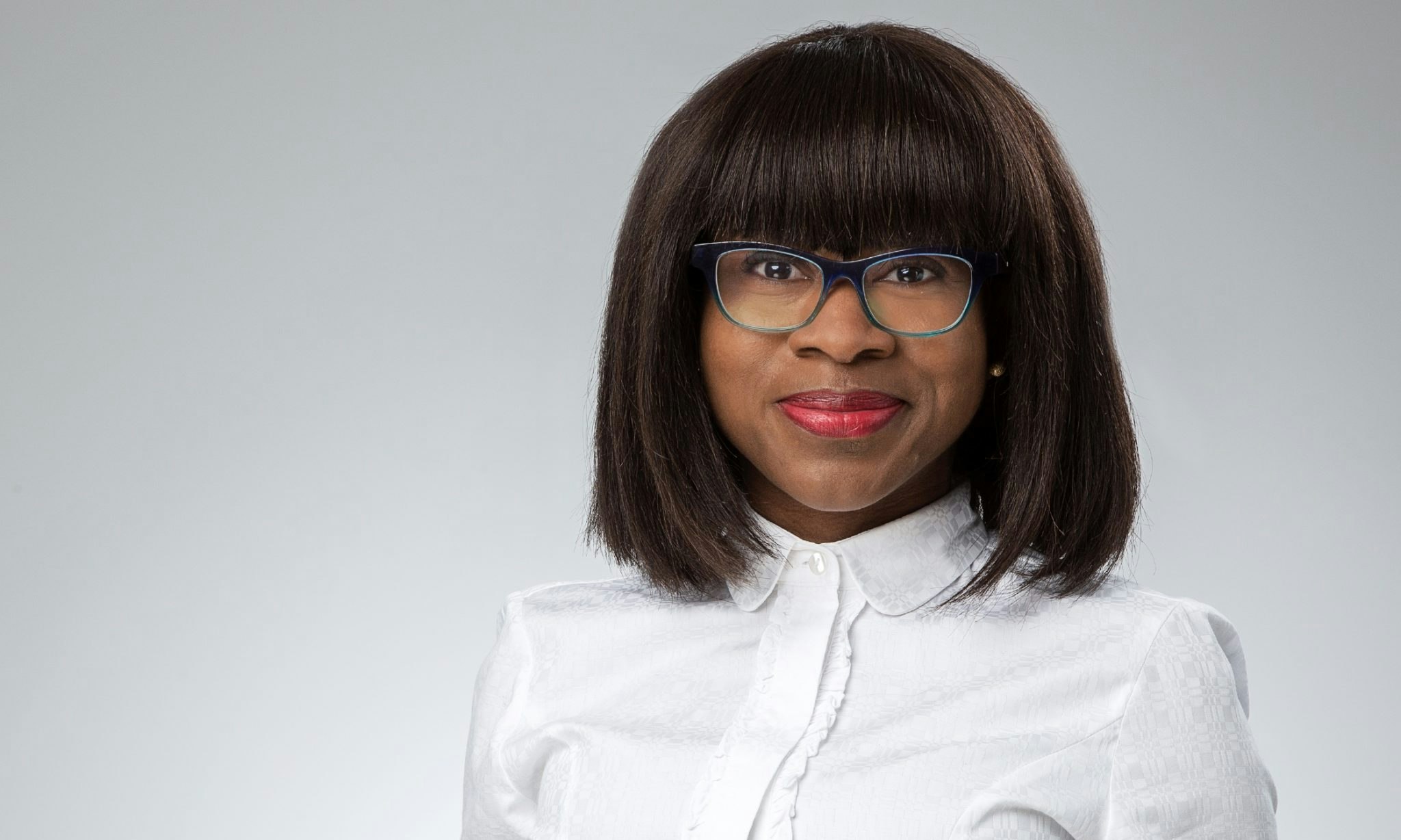 With over 15 years of experience in investment banking, investment, and wealth management, Kolawole is helping more women and people from underrepresented communities become financially independent and empowered. Her fintech company, PaceUP Invest, which she founded in October 2020, offers advice and solutions for wealth management, as well as e-learning and coaching to guide people through building wealth. Kolawole has raised €200,000 in pre-seed funding so far, from a combination of the government and a business angel as co-investors.
Kindja Andjou Muongo, cofounder and CEO of Andjou Cosmetics (Brussels, Belgium)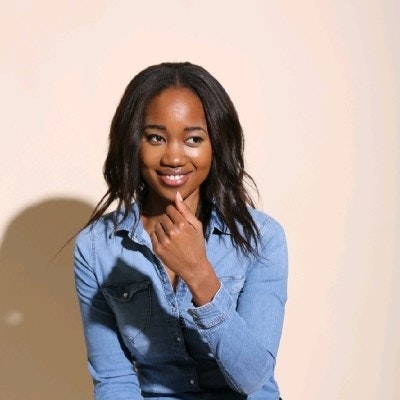 Muongo worked in branding and marketing for companies such as L'Oréal and Henkel before founding two beautytech businesses of her own. In 2015, she launched Beauty Dash, which provided at-home hair and make-up services for big events. Later, in 2019, she launched Andjou Cosmetics — a DTC beauty brand for the African consumer — which has so far raised €200k in pre-seed funding. 
Lola Akinmade Åkerström, cofounder of Local Purse (Stockholm, Sweden)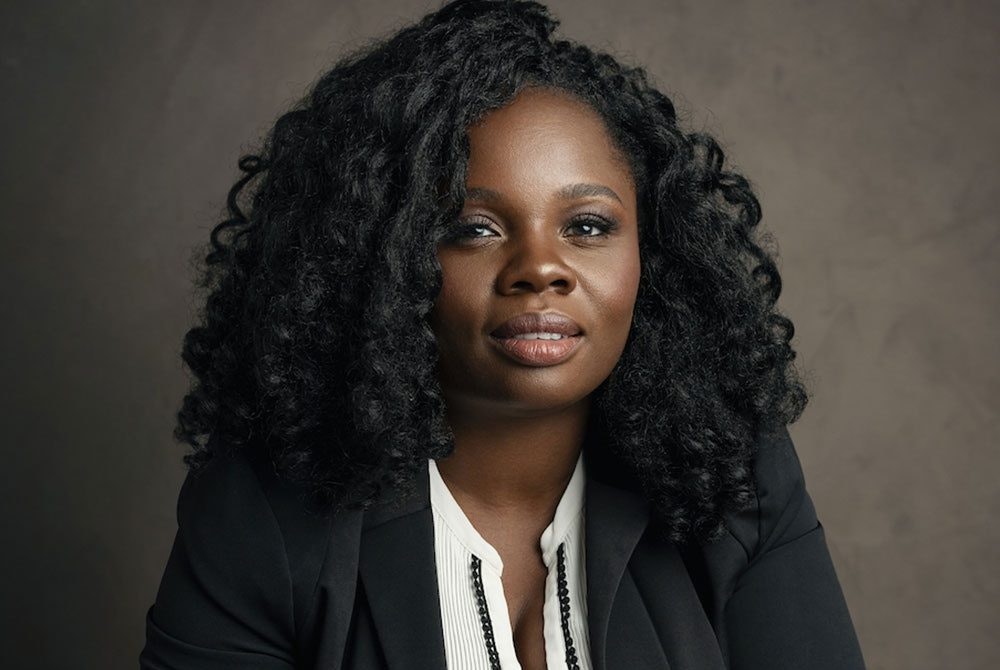 Akinmade Åkerström is a visual storyteller who has worked with commercial brands such as National Geographic, BBC, Dove and Mercedes-Benz. She's best known for being a thought leader within the travel industry, and has founded many initiatives within this sector. In 2010, she founded Geotraveler Media Sweden, a travel media and visual storytelling consultancy and in 2020, she launched Local Purse, a web-based platform where travel guides and local artisans can host travellers using live video shopping. Local Purse, which won the 2021 Bessie Award for social impact, has so far received a grant and is raising a pre-seed round.
Angelyne Larcher, CEO of Fea Money (Zurich, Switzerland)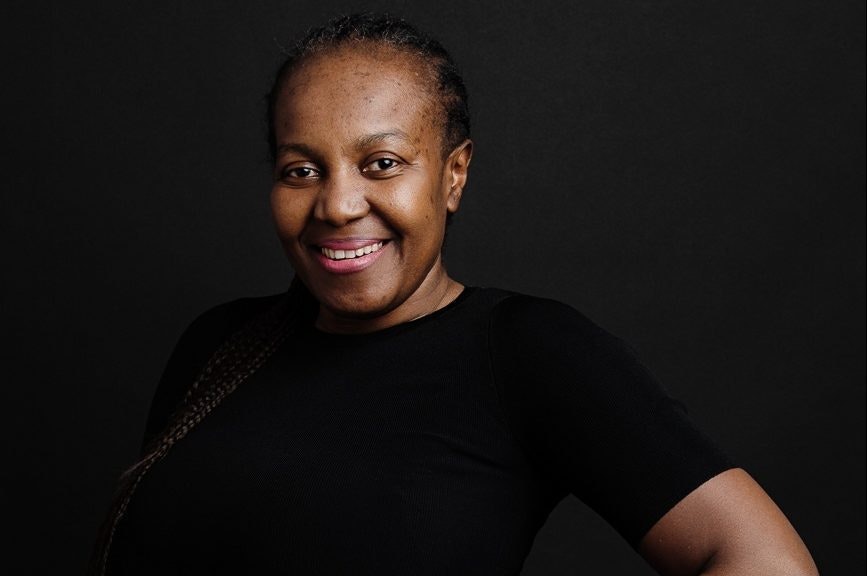 Larcher is a fintech entrepreneur and community builder. In 2019, she founded The LadyBoss business club — a coworking space in Zurich where female entrepreneurs and executives can network, gain contracts and learn from each other. So far, Larcher has raised €100k in pre-seed funding from friends and family, and is in the process of raising more. Larcher is also the CEO of Fea Money, a fintech offering personalised digital bank accounts and financial advice for women in an effort to bridge the gender wealth gap.
Nicole Brown, founder and chief content officer, NotaBeneTV (Rome, Italy)
Brown is the founder of NotaBeneTV, a European content creation lab that produces premier luxury and lifestyle TV projects. NBTV has a touch screen interactive ecommerce software that permits the audience to purchase any item shown within their TV projects. Clients include Cardiff Productions, Jay-Z's Edition Modern Luxury and Phoenix Satellite Television Holdings. Brown has raised €75k for NotaBeneTV from friends and family. Before launching NotaBeneTV, Brown moved from New York to Italy, and worked as VP of global communications for luxury brand Dsquared2.
Myriam Taylor, cofounder and CEO of Muxima Bio (Lisbon, Portugal)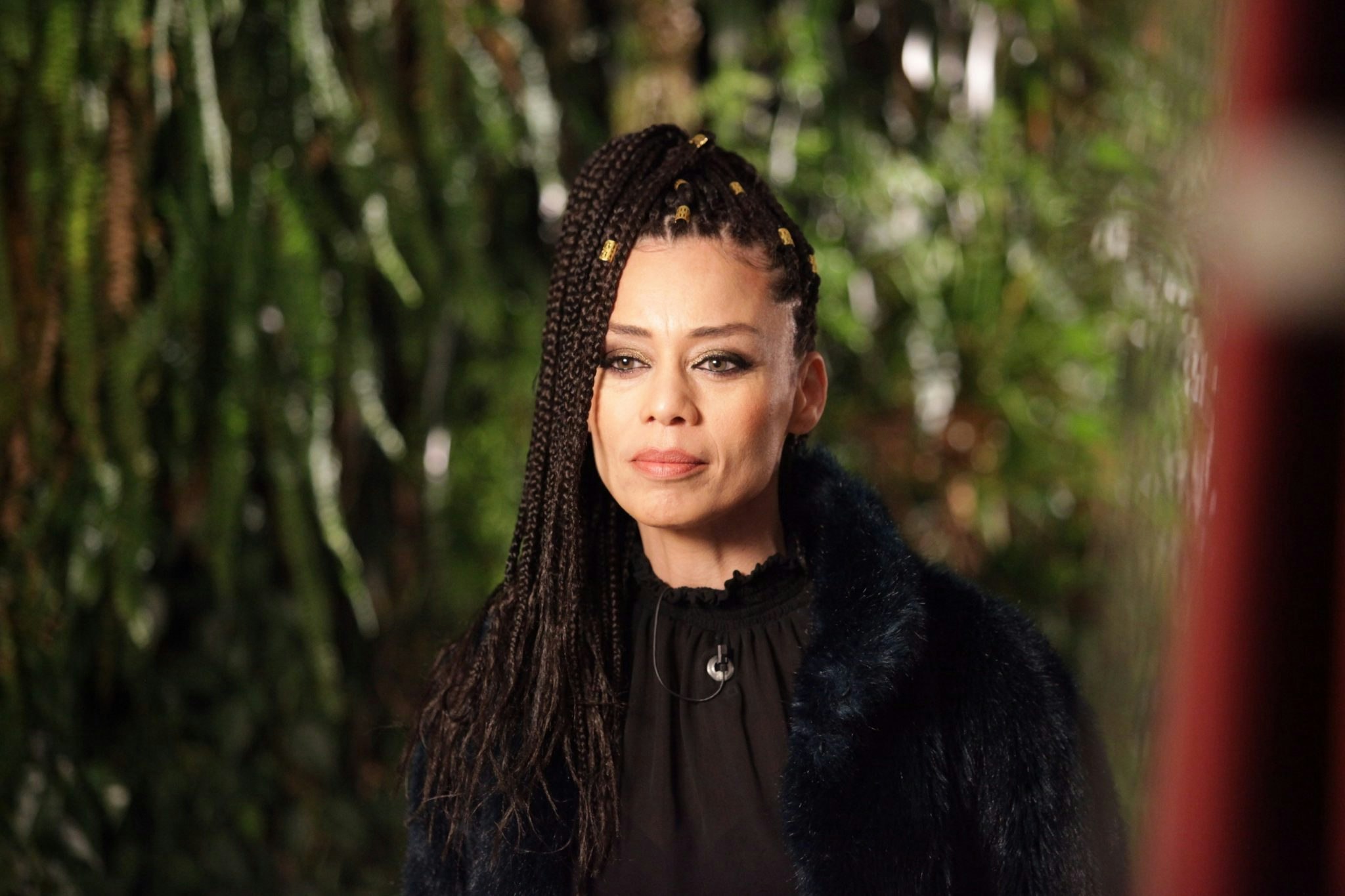 Taylor is the founder of Muxima Bio BV, a company which has several strings to its bow. It's a biotech startup that focuses on research for alternative sources of protein for application in cosmetics and medico pharmaceuticals, among other things. It has its own texture-specific luxury haircare line, Muxima Caviar System. 
The company also acts as a pressure group and lobbyist on issues of equality and human rights, and produces educational conferences and events with a humanist agenda. Founded in 2014, Muxima Bio has so far raised seed funding of €800k from friends and family. Taylor is also a television host for RTP (Radio Television Portugal) in Lisbon.
The full list of black and mixed race female founders in Europe
If you are a Black or mixed-race female founder in Europe and would like to be included in the list, please fill out our Airtable here.