Considering all the detours that French mobility leader BlaBlaCar has taken over its 17-year history, the company has arrived at the unlikeliest of destinations: success.
According to a quarterly report by Swedish investor VNV Global, one its largest shareholders, the transport platform's revenues doubled in 2022 and it's on track to have a positive Ebitda — a frequent measure of company profitability — this year.
VNV is so bullish on BlaBlaCar that it's raising money from investors to buy more shares on secondary markets to increase its stake from 10.5% to 14.1%, the report says.
This endorsement is all the more remarkable coming after a string of problems threatened to derail a unicorn emblematic of France's startup renaissance. There was an international expansion that sputtered, a risky M&A strategy, a big bet on the Russian market which was undercut by the Ukraine war, the decision to build a splashy new headquarters just before the pandemic, and, of course, the aftershocks of Covid.
But the company's evolution from a carpooling app for intercity trips to a multimodal transportation coordination platform — cars, buses and soon trains — over the past few years has allowed it to come roaring out of the pandemic.
At a rare moment when the wind seems to be BlaBlaCar's back, the company is again raising expectations that it could become the global tech champion that Europe so desperately craves.
"It's pretty good to have investors that are bullish," said BlaBlaCar CEO and cofounder Nicolas Brusson. "I'm bullish, too. It's a good, strong signal."
BlaBlaCar Boom
BlaBlaCar — a reference to the idea of strangers gabbing in a car — began life as a carpooling app that targeted rides between cities in France that weren't well-served by train or bus lines. A car owner could post a trip they planned and the app would allow them to "sell" seats in the car to other passengers.
That concept attracted record-setting fundraising rounds for a French startup: $100m in 2014 and $200m in 2015. The three cofounders — Brusson, a former Silicon Valley executive, Frédéric Mazzella, a Standford University graduate and Nasa engineer, and developer Francis Nappez — became legends in a tech ecosystem hungry for startup heroes.
Starting in 2018, the company began to lay the groundwork for its current resurgence by shifting away from those roots. Brusson said the company wanted to become multimodal and offer booking options for every part of a passenger's journey.
The first step toward realizing that strategy seemed shocking to outsiders. In 2018, BlaBlaCar acquired Ouibus, a bus service operated by France's national railway company SNCF, which — along with some historic investors — pumped a fresh $114m into BlaBlaCar. The following year, BlaBlaCar acquired Busfor, Russia's largest bus platform, to expand across Eastern Europe.
BlaBlaCar didn't operate bus networks directly but rather partnered with local operators who adopted the brand for its busses which could be booked on its platform. In other places, BlaBlaCar is purely a booking platform for busses.
The pandemic hit just as all of these pieces were being put into place. Ridership fell 30% on year in 2020 to 50m. But the flexibility of its routes between cars and buses meant ridership didn't fall as many public transportation systems, Brusson said.
It also meant that BlaBlaCar was in a perfect position to benefit in 2022 from some critical macro trends. Soaring inflation and the rising cost of petrol — in part due to the Ukraine war — pushed more drivers to sell seats for carpooling and more riders to seek lower-cost alternatives. Add in growing concerns about climate change amid heatwaves and the number of carpooling seats being offered rose 227% in the first half of 2022 compared to the previous year.
The company also got a boost in its home market where the French government rolled out a carpooling voucher subsidy scheme, a plan other markets such as Spain are now studying. In 2022, ridership had climbed to 90m and revenues grew to €197m, up from €102m in 2021 and €130m in 2019, according to Brusson.
"We always said there is going to be a rebound," Brusson says. "Except what happened is that the new normal is different from the old normal. And if you look at those big trends, we don't feel like those are short-term trends."
The winding road
There were a lot of obstacles to get to this point.
Following those megarounds in 2014 and 2015, Brusson's focus was expanding the company into new territories. In some cases, by acquiring local competitors, and in others, by starting from scratch. By early 2016, BlaBlaCar had launched beyond Europe into Russia, Ukraine, India, Turkey, Mexico and Brazil.
But the strategy's impact didn't justify the big marketing and hiring costs. The following year, the BlaBlaCar exited India, Turkey and Mexico. And it couldn't gain traction in the UK, where intercity carpooling rates were low. There were whispers that it was becoming a French tech flop.
But a funny thing happened: the service exploded in Russia. The country became its largest market, attracting a €21m investment from Baring Vostok, a VC firm that had also backed Russian search engine Yandex.
Even more surprising, after pulling its teams and marketing from India, Mexico and Turkey, those markets began to grow organically, doubling annually until the pandemic as word-of-mouth and the network effects belatedly kicked in. Now, 80% of BlaBlaCar's riders are outside of France, up from 25% in 2015.
But this being BlaBlaCar, nothing moved in a straight line.
When Russia invaded Ukraine, BlaBlaCar faced perhaps the greatest exposure of any European startup. As pressure mounted for corporations to boycott Russia, BlaBlaCar decided to sever most ties to its Russian business unit.
Meanwhile, BlaBlaCar had invested heavily in Ukraine. When the war started, the company scrambled to help its 85 employees there relocate while providing financial, logistic or psychological support. ‌‌‌‌The company also waived commissions for a time in markets like Ukraine, Poland, Romania and Hungary so drivers could offer free trips to refugees.
Russia now accounts for about 5% of revenues. BlaBlaCar treats Russia as an independent subsidiary with no direct support or any investments from the main company. And yet, despite what could have been a crippling blow, explosive growth in markets like Brazil, India, Mexico and Turkey have more than offset the loss of the Russian market, Brusson says.
"Those markets have all reached a stage where each one of them is almost as big or bigger than Russia has ever been," he adds.
One transportation app to rule them all
BlaBlaCar now operates in 21 countries, and Brusson says there are no plans to expand into more in the short term.
Instead, the company wants to grow in existing markets. Its playbook calls for building a base of carpooling which creates an identity, community and trust. From there, the company can mix in bus bookings to expand that relationship. The company is still working on plans to introduce bus booking in three of its largest carpooling markets: Mexico, Turkey and India.
But the real goal is to cover every step of the journey, door to door, between cities. While rail lines serve major cities, getting to a family home in rural Brittany from Paris is more complicated if you don't want to use your own car. BlaBlaCar wants to be the place where you can book the entire trip which may include a train, a bus and a carpool to that final destination.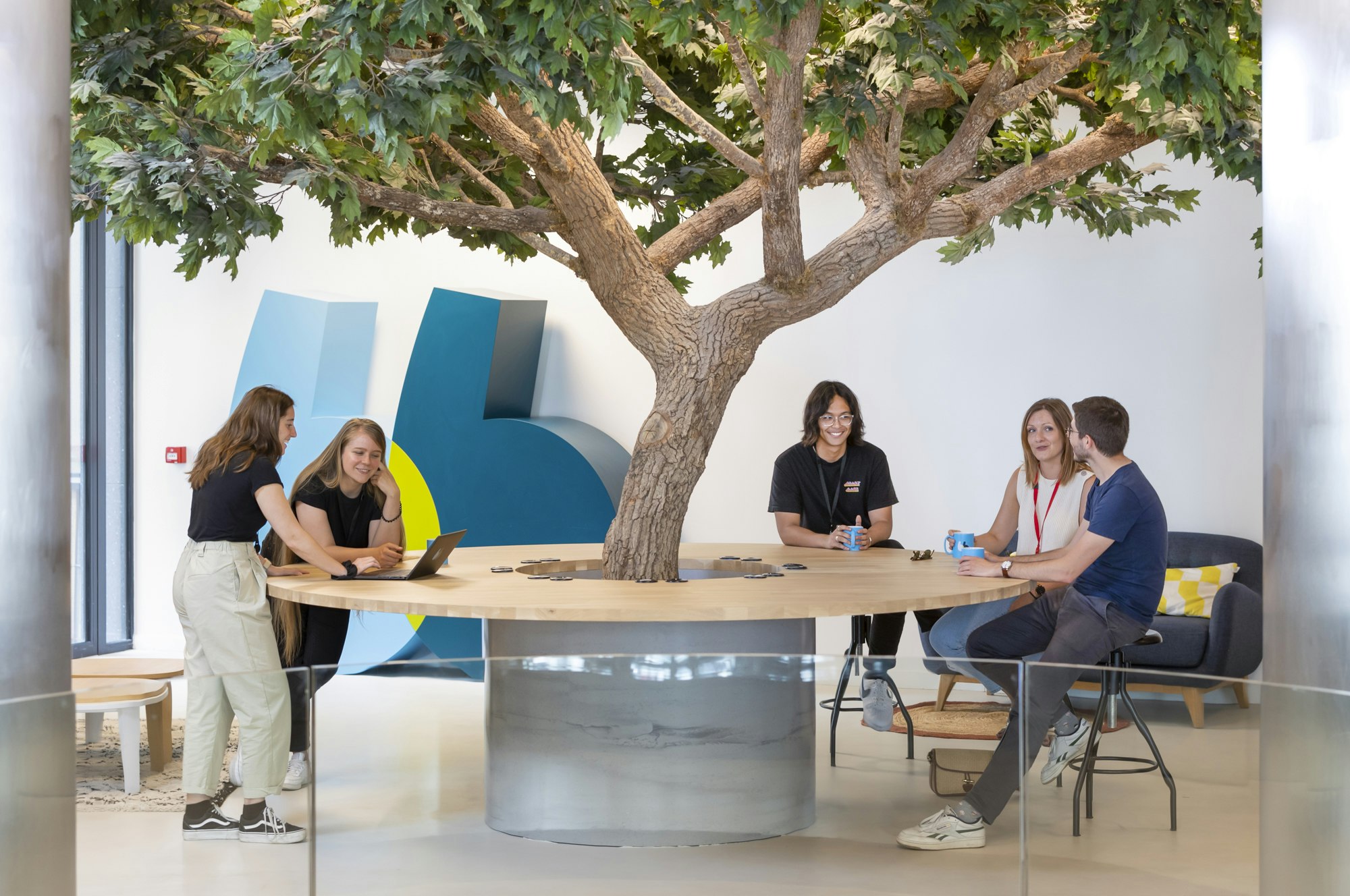 The company is currently working with SNCF to add train bookings to the BlaBlaCar platform and hopes to eventually strike more such details across its territories.
Meanwhile, the company's introduced new products like BlaBlaCar Daily, a rush-hour carpooling service for shorter trips to and from work with cities. Back in March, it acquired the French commuting app Klaxit to expand that service.
"That short-distance carpooling segment, in terms of passengers, will probably surpass the long-distance segment by the end of next year," Brusson said.
While BlaBlaCar Daily might be about getting to and from work today, Brusson believes it could eventually fill in other gaps, like a last-mile ride from a train station in a small village to someone's home.
"Trips like that can be a nightmare," Brusson said. "To really capture the average domestic casual consumer, you need to offer all means of transportation. You have to make it low-cost and easy to book. That's the only way to get more people out of their cars. That's what we want to solve."
This strategy got some validation from investors in April 2021 when BlaBlaCar raised another round of $150m for its plans. Brusson had hoped this might put the company in position for an IPO in late 2022 or early 2023, but the ice-cold market for public offerings has put those plans on the back burner — for now.
Instead, the company is focused on building the internal controls in terms of finance and ESG reporting required of a public company as well as achieving the metrics to impress investors so it's in the right position should the IPO market open again in 2024.
"We still have a few things to demonstrate before we go IPO," Brusson said. "I'd like the story of us taking the category leader position on intercity transport to be a bit more obvious than it is today. It is becoming clear in some markets, there's been some work to be done in other markets."