European biotech startups raised big in 2021, minting £9bn in VC investment, up from £6.1bn in 2020. A standout geography was the UK, which hoovered up half of that capital, while investors took a particular liking to drug discovery startups, pouring £1.1bn into them.
Notable deals included French biotech startup Owkin becoming a unicorn after Sanofi invested $180m. Other interesting rounds included the €130m Series C round for oncology startup Artios Pharma and the €38m Series B round for 3D printing protein startup Nuclera.
But which biotech startups will be the next star to emerge? We asked Hoxton Ventures, Novo Holdings, Amadeus Capital Partners and Sofinnova Partners for their top picks.
Rob Kniaz, partner at Hoxton Ventures
Hoxton Ventures is a London-based VC first investing in early-stage startups across Europe and the US.
Juicy Marbles — Slovenia
Its flagship lab-grown/plant-based meat product looks and feels just like real filet mignon with real marbling texture and beautiful optics. Much of the plant-based meat market is about beef replacement in burgers — this could be the breakthrough that elevates the category. It's now ramping up to massive production volumes to support its wider launch and US market entry.
Phagos — Paris
The application of phages — an organism that kills another — to kill bacteria in lieu of antibiotics is a very promising sector of biology research as antibiotic resistance develops into a more serious global issue. Biophages were discovered a century ago and then overshadowed by big pharma's sales of antibiotics. This is coming back into the forefront of priorities now and phages are being trialled in all sorts of innovative ways, from human acne to agriculture. Phagos is working to put phages into aquaculture scenarios to improve yield and reduce animal infection.
João Ribas, senior associate at Novo Seeds
Novo Seeds is one of the four operations which form Novo Holdings, the holding company of the Novo Nordisk Foundation. It invests in early-stage biotech companies in Denmark.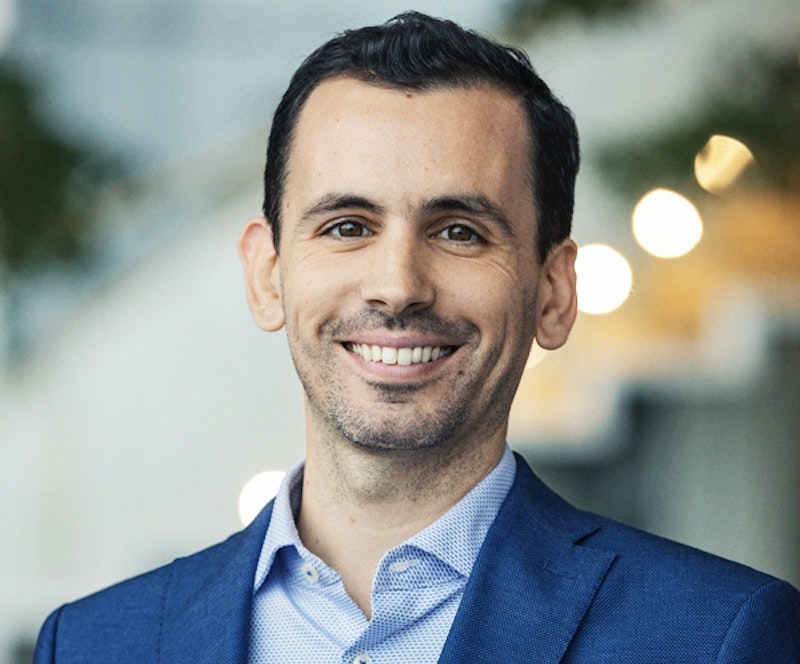 SWORD Health — Portugal
SWORD Health is a leading musculoskeletal solutions provider, on a mission to get patients recovering from surgery at home rather than in hospital. Recovering in the home setting allows patients to use their time more efficiently, and potentially improves the care approach and quality which could ultimately lead to better clinical outcomes. In a post-Covid world, SWORD decentralises care for musculoskeletal conditions.
DNA Script — France
DNA Script is making it easier to create custom DNA. The demand for DNA research is increasing and DNA Script's SYNTAX benchtop system allows research groups and biotechs to "print" DNA with ease and speed and transform their capability to iterate faster. It will allow biotech groups to speed up their R&D activities.  
SpliceBio — Spain
SpliceBio is tackling one of the big bottlenecks in gene therapy. Adeno-associated viruses (AAVs) are one of the key ways in which gene therapies can be delivered to patients. But AAVs are small and can only carry small genes, meaning many diseases still can't be tackled. SpliceBio have developed a method to overcome this, and are focusing on in the first instance on treating Stargardt disease, an ophthalmology indication caused by a loss of function mutation in the ABCA4 gene.
Amadeus Capital Partners
Amadeus Capital Partners is a Cambridge-based VC investing in early to late-stage rounds in Europe and Latin America.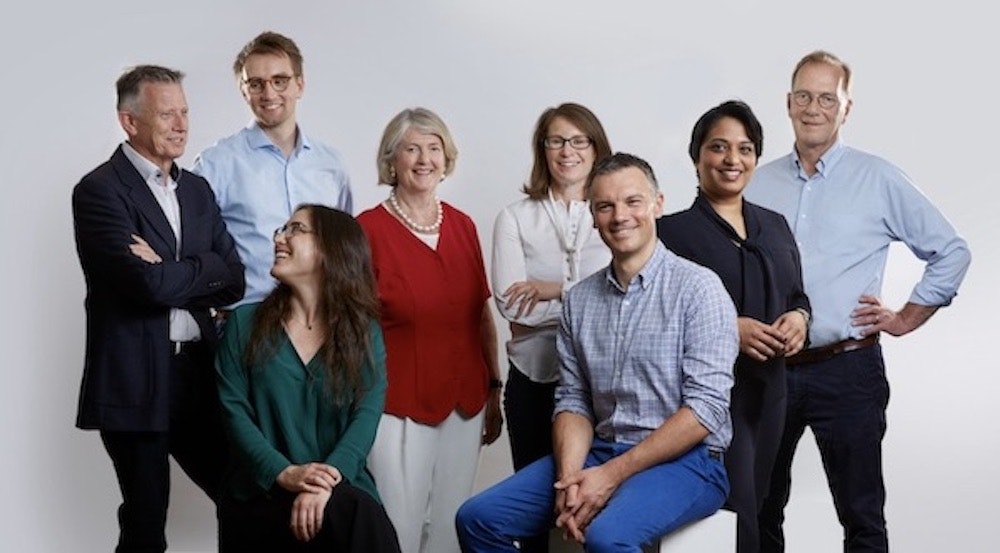 Micrographia Bio — UK
It has a bio-imaging platform for proteins which allows you to see hundreds of proteins at the same time using their super resolution microscope alongside cutting edge computer vision. It is revolutionary for drug discovery as you can follow a drug and the proteins it joins with in real time. The CEO, Julia Fan Li, is really impressive. — Amelia Armour, partner at Amadeus Capital Partners
Vibrosonic — Germany
Vibrosonic's tech gives back an almost natural hearing experience to people with hearing impairments. The technology behind its hearing contact lens is unique and offers an impressive sound quality. In natural hearing, sounds hit the eardrum and cause it to vibrate. Conventional hearing aids place a loudspeaker in the ear canal. Vibrosonic's hearing contact lens are entirely different: it sits directly on the eardrum and transmits sound through direct stimulation, exactly like the natural hearing process. — Pierre Socha, partner at Amadeus Capital Partners
Syrona Health — UK
It has a digital platform for women's gynaecological health with a focus on endometriosis and polycystic ovary syndrome. Its algorithm can be used to predict and detect endometriosis with high accuracy, dramatically decreasing the time to treatment which is currently around eight years. Syrona's founders, Anya Roy and Chantelle Bell, are very inspiring and well-positioned to make this company into a success. — Ana Bernardo-Gancedo, analyst at Amadeus Capital Partners.
Michael Krel, partner (industrial biotech) at Sofinnova Partners
Sofinnova Partners is a European investment firm specialised in life sciences and healthtech.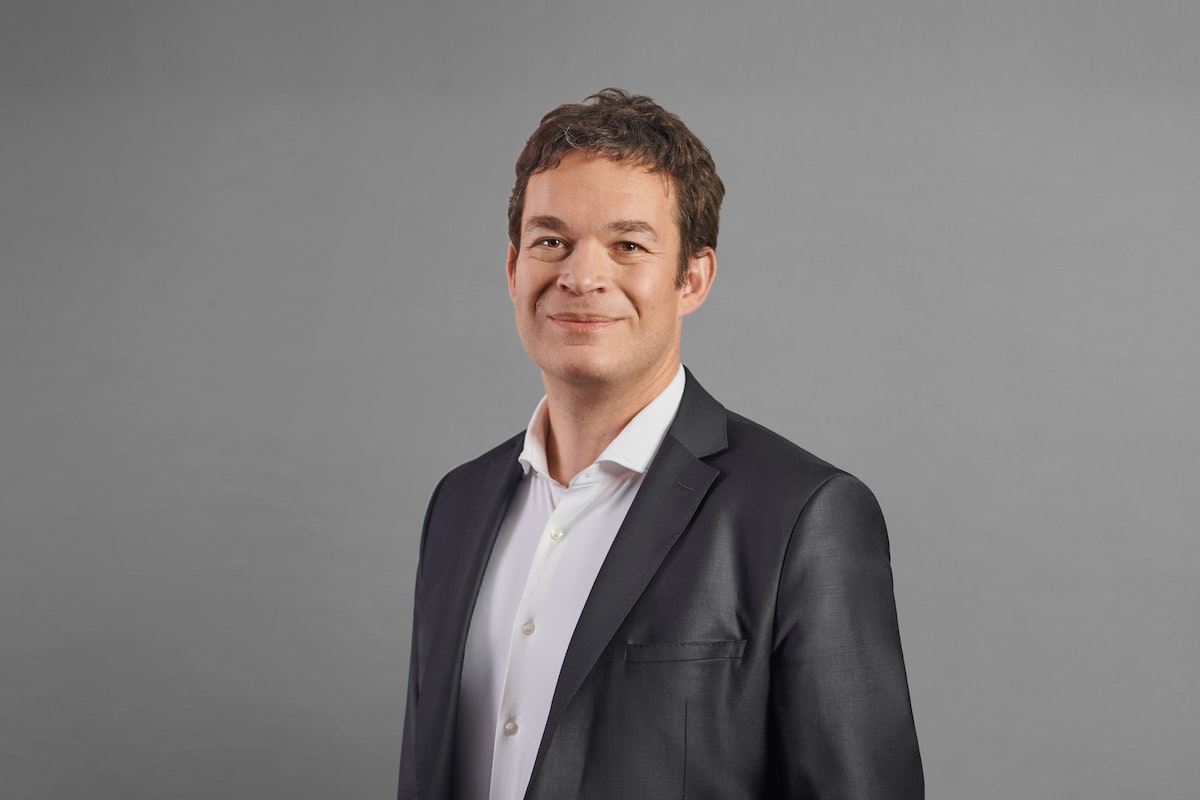 Global Bioenergies — France
Global Bioenergies is developing bio-based, sustainable alternatives to fossil-based chemicals through fermentation. The process takes plant-derived materials and converts them into isobutene and its derivatives (starting with isododecane). Isobutene, traditionally derived from oil, is a key ingredient used in the cosmetics industry. The breakthrough technology will reduce greenhouse gas emissions by around two-thirds compared with the oil-based equivalent. In the future, the company believes this cutting-edge process could be a solution to sustainable jet fuel. Global Bioenergies has also developed a process to use waste agricultural residues as feedstock, another sustainable alternative. The company is a veteran of the industry that has shown a lot of resilience and is now reaching its tipping point of bringing a product to the market at scale.
BioPhero — Denmark
BioPhero is developing bio-based pheromones through a process of yeast fermentation to drive sustainable agriculture. The use of pheromones is revolutionising the way we control pests in row crops. These perfumes of the insect world are safe and environmentally friendly alternatives to the commonly used harsh chemicals known as insecticides. In the past, producing pheromones to a level of purity and cost effectiveness has been difficult. BioPhero is developing innovative fermentation technology that makes it possible to mass-produce pheromones at a price that is low enough for use in row crops, something that has never been possible before.