BioNTech, the German biotech which announced an apparent vaccine to coronavirus on Monday, is a classic European startup story: created by Turkish immigrants, funded by US and Asian investors and listed on the Nasdaq.
Along with pharma giant Pfizer, BioNTech is the first drug maker to show successful results from clinical trials of a coronavirus vaccine. Trials on thousands of volunteers found no serious safety concerns, meaning the companies will seek emergency use authorisation for the vaccine in the US later this month. 
BioNTech's value has ballooned since the pandemic began, from $4.6bn this time last year to $25bn as of Monday's close.  
And on the news that the vaccine is 90% effective, stock markets around the world soared, governments held press conferences on the ramifications of the vaccine and Joe Biden hailed it as cause for "hope".
But the story behind the German biotech that's come to sit at the centre of the coronavirus story is one of humble beginnings and a quiet commitment to transforming medicine. 
A husband and wife team
BioNTech was cofounded by husband and wife Uğur Şahin and Özlem Türeci. Both are the children of Turkish immigrants to Germany — Şahin's dad worked at the Ford factory in Cologne while Türeci's was a doctor from Istanbul.
Şahin and Türeci both worked in clinical medicine, meeting at a teaching hospital in Hamburg. Medical research, and oncology in particular, became their shared passion — Türeci said in a media interview that, even on their wedding day, they made time for lab work.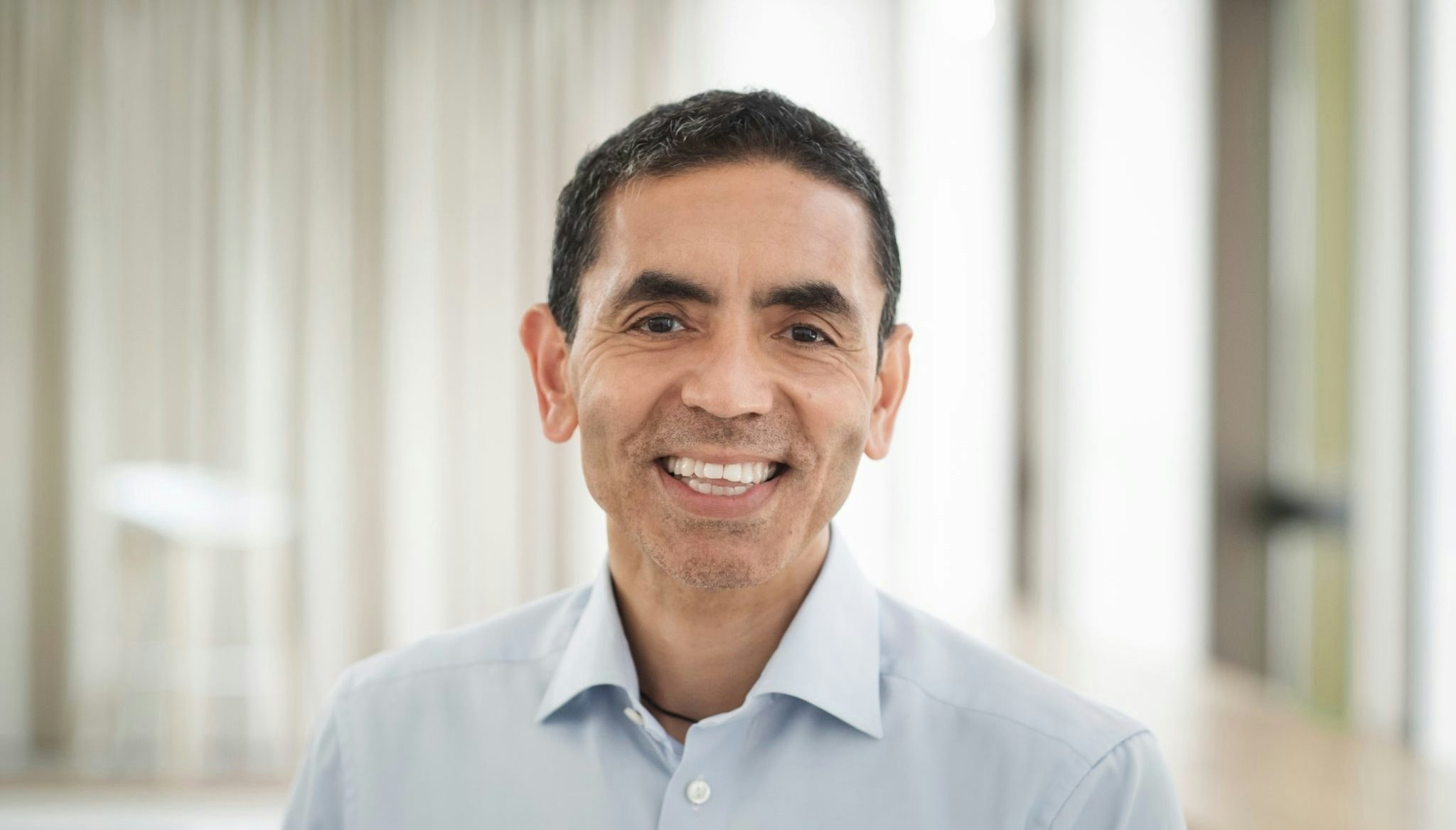 In 2001, the two moved into business, setting up Ganymed Pharmaceuticals to try and develop cancer fighting antibodies. The company won funding from MIG before being sold to Japan's Astellas in 2016 for $1.4bn. 
Sifted Newsletters
Sifted Newsletter
3x a week
We tell you what's happening across startup Europe — and why it matters.
By that time, Şahin and Türeci were already working on BioNTech, founded in 2008, which, although still focused on cancer treatments and immunology, has a broader focus than Ganymed. BioNTech's early research looked at mRNA, a messenger substance to put genetic instructions into cells.
The vaccine race
In January, when Şahin came across a scientific paper on the new coronavirus outbreak in Wuhan, he noticed how small the link was between anti-cancer mRNA drugs and mRNA viral vaccines. 
A vaccine task force was set up, and 500 staff assigned to the project. BioNTech then paired with Pfizer in March. 
When the news of the vaccine broke on Monday, Şahin told Reuters that the vaccine showed an "extraordinary success rate".
"It's certainly not something that you would easily voice as a serious scientist," he said, "but it was within the realms of possibility from the beginning."
Those who have worked with Şahin say modest understatement is his routine mode of operation. 
"Despite his achievements, he never changed from being incredibly humble and personable," Matthias Kromayer, from VC firm MIG AG, who've backed BioNTech since its inception, told Reuters. 
Kromayer added that Şahin's known for his signature attire —  jeans and a bike helmet under his arm when he arrives at meetings. 
Based in Europe; funded elsewhere
BioNTech is a success for Europe, but the fact that the company looked elsewhere for funding, and was listed on the Nasdaq, will highlight what policymakers have said about the need for more funding if the continent wants to properly rival Silicon Valley. 
European tech startups attracted $34bn in investment last year, which was well below the $117bn invested in the US and the $63bn in Asia. 
Governments are unveiling plans to try to tackle the difference — last week Germany announced plans to make it easier for startups to give employees stock options, and the European Commission has said it'll invest €3.5-4bn into startups between 2021 and 2027.
The story of BioNTech, now at the forefront of the coronavirus fight, shows that Europe can clearly cultivate talent and innovation, it just needs the investment to support it.