Most startups want to shout as loud as possible about their latest fundraising deal. But a whole lot of deals also go entirely unannounced — 68% of UK equity deals, according to Beauhurst. 
Companies remain silent for a number of reasons. Some don't have the PR resources to coordinate a media release, or will have chosen to dedicate efforts elsewhere. Others might want to remain in stealth a little longer, or they may have raised financing at a lower valuation than previously and not want the new figure publicised.
We looked into the largest rounds in the UK that have gone unannounced so far this year (up to May 5).
This data was compiled based on share issuance filings to Companies House, the UK business register.
1/ Femtogenix
Round size: £51.9m
Round date: March 2022
HQ: Harpenden
Femtogenix is a biotech company using a drug discovery platform to develop new cancer treatments. The company's website says its platform allows it to design payload molecules capable of binding to DNA, leading to "potent cytotoxicity towards tumour cells".
Femtogenix did not respond to a request to comment. 
2/ Storegga
Round size: £51.3m
Round date: March 2022
HQ: Aberdeen
Scottish company Storegga raised £51.3m. It's working on CO2 removal and renewable energy sources. 
"There is huge investor support available to companies like ours, which are developing permanent CO2 removal and clean energy sources," a spokesperson tells Sifted. 
"We bring together investment, with technical expertise, leading market knowledge, and engage across industry and government to solve the most difficult climate issues in the UK and around the world."
Sifted Newsletters
Up Round
Every Friday
Dive into VC and meet the people holding the purse strings.
Storegga says it's received investment from GIC, M&G, Macquarie and Mitsui.
3/ CloudNC
Round Date: April 2022
Round Size: £34.1m
HQ: London and Chelmsford 
CloudNC, an Entrepreneur First alumni, uses AI software to automate parts of the manufacturing process. It's aiming to reduce the time and costs associated with manufacturing. 
Atomico led a £9m seed round in the company in 2018 — which also happened quietly, though was eventually confirmed by TechCrunch. 
CloudNC did not respond to calls for comment. 
4/ Crescendo Biologics
Round Date: January 2022
Round Size: £22.5m
HQ: Cambridge
Crescendo Biologics is an immuno-oncology company developing novel T-cell enhancing therapeutics. 
In January the startup made a deal with German company BioNTech — who developed one of the Covid-19 vaccines. The two signed a three-year collaboration deal but the figure BioNTech put into Crescendo was not confirmed at the time. Crescendo confirmed to Sifted that it received £22.5m. 
5/ Percent
Round Date: January 2022
Round Size: £22.2m
HQ: London
Founded in 2017, Percent provides firms with an API to allow customers to donate to charitable causes when they make a transaction. It's often used to round up the original cost.
Percent did not respond to calls for comment.
6/ Colorifix
Round Date: February 2022
Round Size: £20.7m
HQ: Norwich
Colorifix is developing sustainable dyeing methods for fabrics, to try and reduce the environmental impact of the fashion industry. It uses synthetic biology to engineer micro-organisms so that they can produce and fix dyes directly onto textiles.
Colorifix did not respond to calls for comment.
7/ Intropic
Round Date: February 2022
Round Size: £18.6m
HQ: London
Intropic came out of Entrepreneur First. Its website says it provides "data refineries for investment management firms" to help map and clean information from different sources. 
Its website says it's used by 20 leading hedge funds and that its product is built and ready to ship. 
Intropic did not respond to request to comment. 
8/ Attio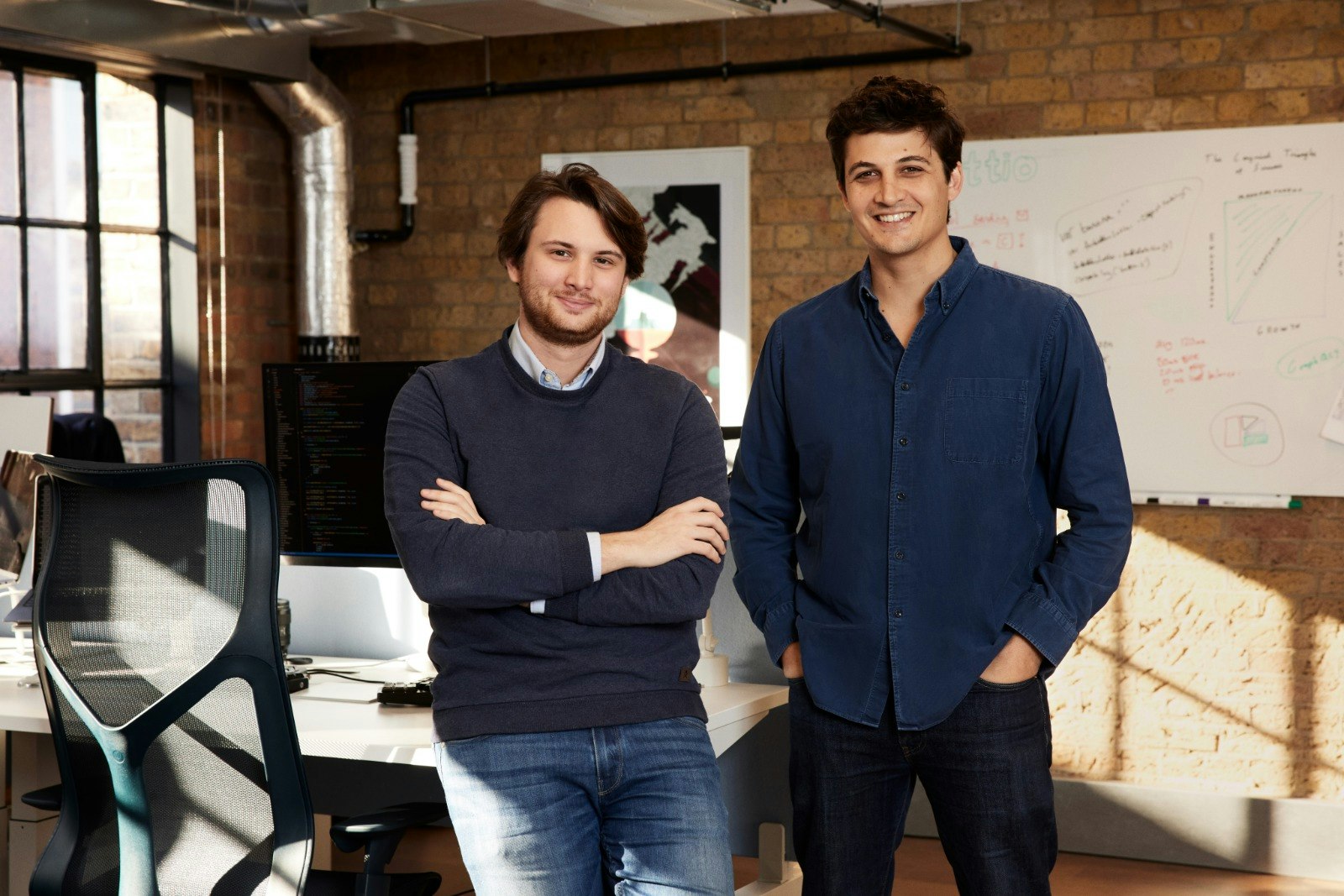 Round Date: March 2022
Round Size: £17.3m
HQ: London
Attio's website says it's a data-driven CRM to help teams manage their data and collaborate on it. It raised a $7.7m seed round in November last year, which was reported on.
The company did not respond to request to comment.