Fintech companies dominate the Rocket list of the best startups to work at in London this year — and they're all hiring. 
Fifty startups appear on the list, compiled by job site Otta, which is based on the company's employee growth rate, financial investment, corporate mission and the number of jobs they have available. 
The list was curated with help from Tech Nation and VCs including Accel, Seedcamp and Atomico.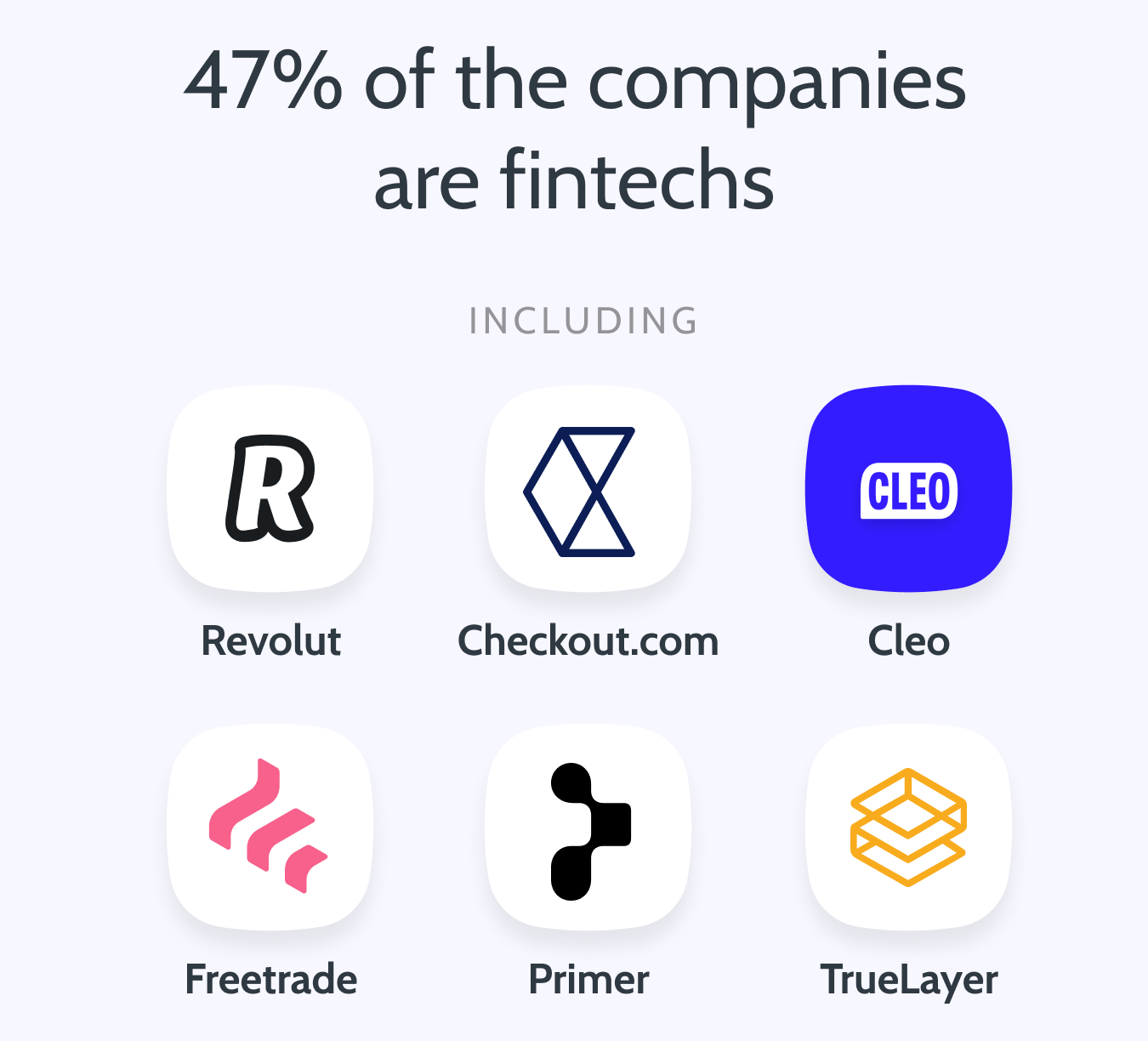 Nearly 50% of the jobs that made the list this year are fintechs, including Revolut and Checkout.com — which are also the companies hiring the most roles on the list, 79 and 68 respectively.
"We've always believed in the shift to ecommerce but couldn't have predicted the huge acceleration in this trend caused by a global pandemic," said Guillaume Pousaz, founder and CEO of Checkout.com.
The list also includes several tech unicorns, namely used car website Cazoo and events company Hopin, which became a double unicorn at the end of last year. Recipe box provider Gousto, which secured unicorn status in November last year, also made the list. 
"To keep up with the growing demand, we will triple capacity by 2022," says Timo Boldt, founder and CEO of Gousto. "This means hiring more brilliant talent to the team, mainly in tech and data."
Four startups and scaleups have appeared in the Rocket list every year since it began three years ago: fintechs Cleo, TrueLayer and Revolut, as well as Multiverse, which just secured the UK's biggest ever edtech raise. 
Together the companies on the list raised £2.1bn in investment last year, with Revolut, Cazoo and security software company Snyk securing the biggest rounds.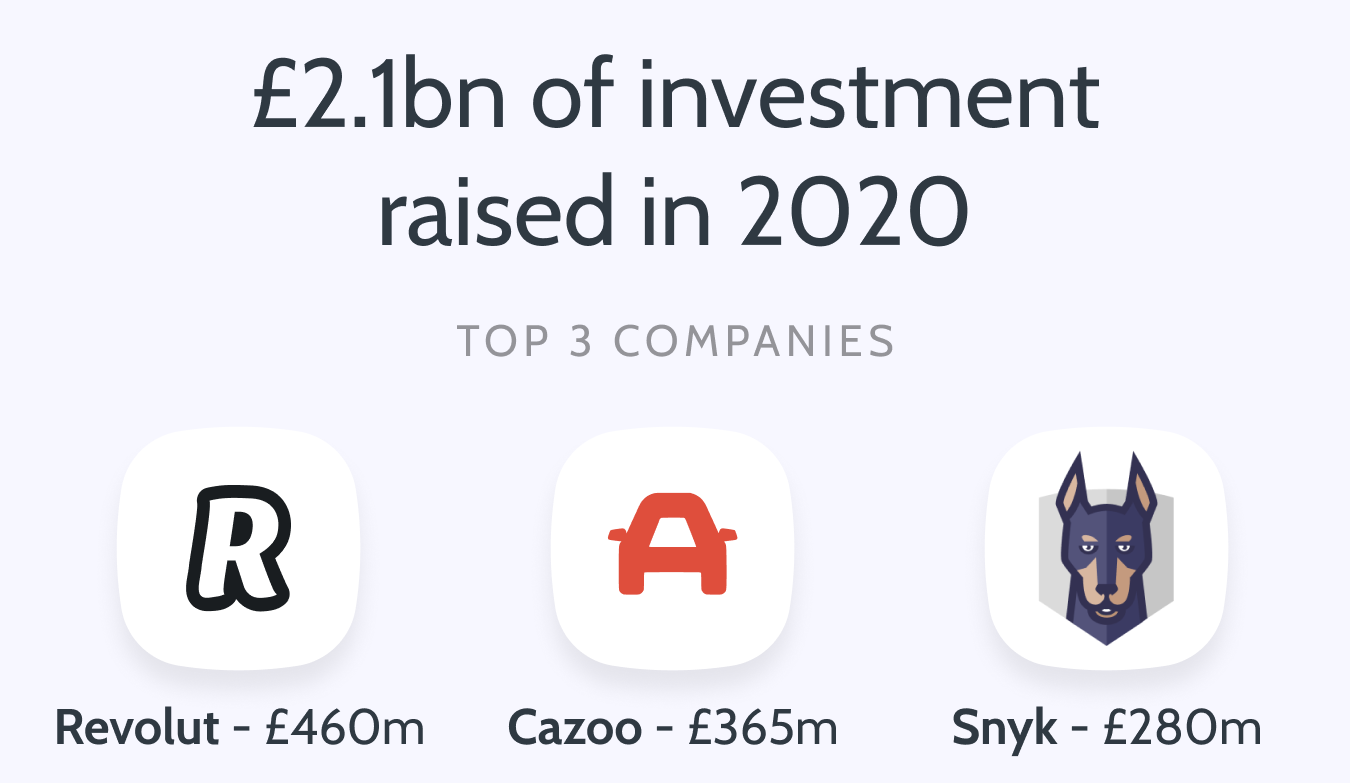 The Rocket list companies advertised for a total of 2,695 jobs across 2020, with Revolut, which has continued to hire throughout the pandemic, topping the list again. Engineering roles were the most frequently advertised.

Gerard Grech, CEO of Tech Nation, who advised on the list, said he hopes the list can help people find the perfect next step in their career.
"The tech sector is now the fastest growing sector in the UK economy, employing nearly three million people," Grech said. 
"This makes it an engine room of high-value, highly-skilled and well-paid jobs, and an attractive place for those looking to make their move in an exciting and fast-growing sector."
Check out the full list here:
Ably
accuRx
Bark
Beacon
Behavox
Blink
Capdesk
Cazoo
Checkout.com
Cleo
Codat
Credit Kudos
Cutover
Duffel
Eigen Technologies
Elvie
Farewill
Fidel
Form3
Freetrade
Goodlord
Gousto
Harbr Data
Hopin
Impala
Infogrid
Kheiron Medical
LabGenius
Lingumi
Marshmallow
Moneybox
Multiverse
Onfido
Paddle
Primer
Privitar
Prolific
Qatalog
Revolut
SeedLegals
Sensat
Snyk
Streetbees
Thought Machine
Tiney
Trint
TrueLayer
Unmind
Wagestream
Yapily