Gaming startups in Europe have landed $1.8bn in investment in 2022, according to data from Dealroom. That's not quite up at 2021 levels, when $2.7bn was raised, but it's still a huge leap from the $769m raised in 2020.
Strong VC appetite for gaming is partly due to metaverse hype. In the first half of 2021, metaverse and Web3 companies secured more investment than any other gaming subsector in Europe.
So is the metaverse still the main focus for some of Europe's top gaming investors? Not quite. We reached out to four top firms to ask which startups they've got their eyes on, and the results spanned mobile, augmented and virtual reality (AR/VR), education games and more.
Here's who the investors picked out.
Harry Hamer, principal — London Venture Partners (LVP)
London-based LVP announced an $80m fund in 2019 and invests across PC, console, mobile and Web3 companies. The fund says it prefers genres that have the potential to reach a wide audience, that "tread the fine line between engagement and accessibility". Investments include Clash of Clans development studio Supercell, game development software engine Unity and online multiplayer game studio Klang.

99math
Edtech is a tough nut to crack but I feel the application of gaming techniques and mechanics, alongside games themselves, have huge potential to advance learning for all ages. 99math has a simple mathematics game that has a unique go-to-market strategy, with the real promise of building out a broader education platform for teachers, parents and children. 
Ramp
Games have been ahead of the curve when it comes to performance marketing and user acquisition analysis. Ramp looks to provide that tooling not only to smaller developers, but also to companies in other verticals. They are solving a pain point in financial planning and analysis and marketing coordination, providing a platform to integrate those hitherto disconnected spreadsheets into an easily accessible platform. 
Jarvi
Games have always been social spaces but it's been difficult to translate that down onto mobile. Jarvi is bringing a Grand Theft Auto-style MMO (massively multiplayer online game) experience to mobile through Vice Online and already has strong organic and viral growth despite being in open beta.
One from the portfolio: Vela Games
We led the seed round into Vela back in 2020. The founders are ex-EA and Riot veterans with Travis George, CEO of Vela, being part of the early leadership team for League of Legends. The company has an ambitious vision to build a new genre of games in the underserved co-op space: starting with their new game Evercore Heroes, which has already had 10k players through for their latest playtest. 
Diana Koziarska and Borys Musielak — partners, SMOK Ventures
Warsaw-based SMOK Ventures launched its first €10m fund in 2019 and backs software and gaming companies at pre-seed and seed stage. In gaming, the fund says it focuses on backing studios, with an emphasis on "long-term cooperation". Its investments include game developer Exit Plan Studios, cloud gaming studio Return Entertainment and gaming energy supplement startup Gaminate.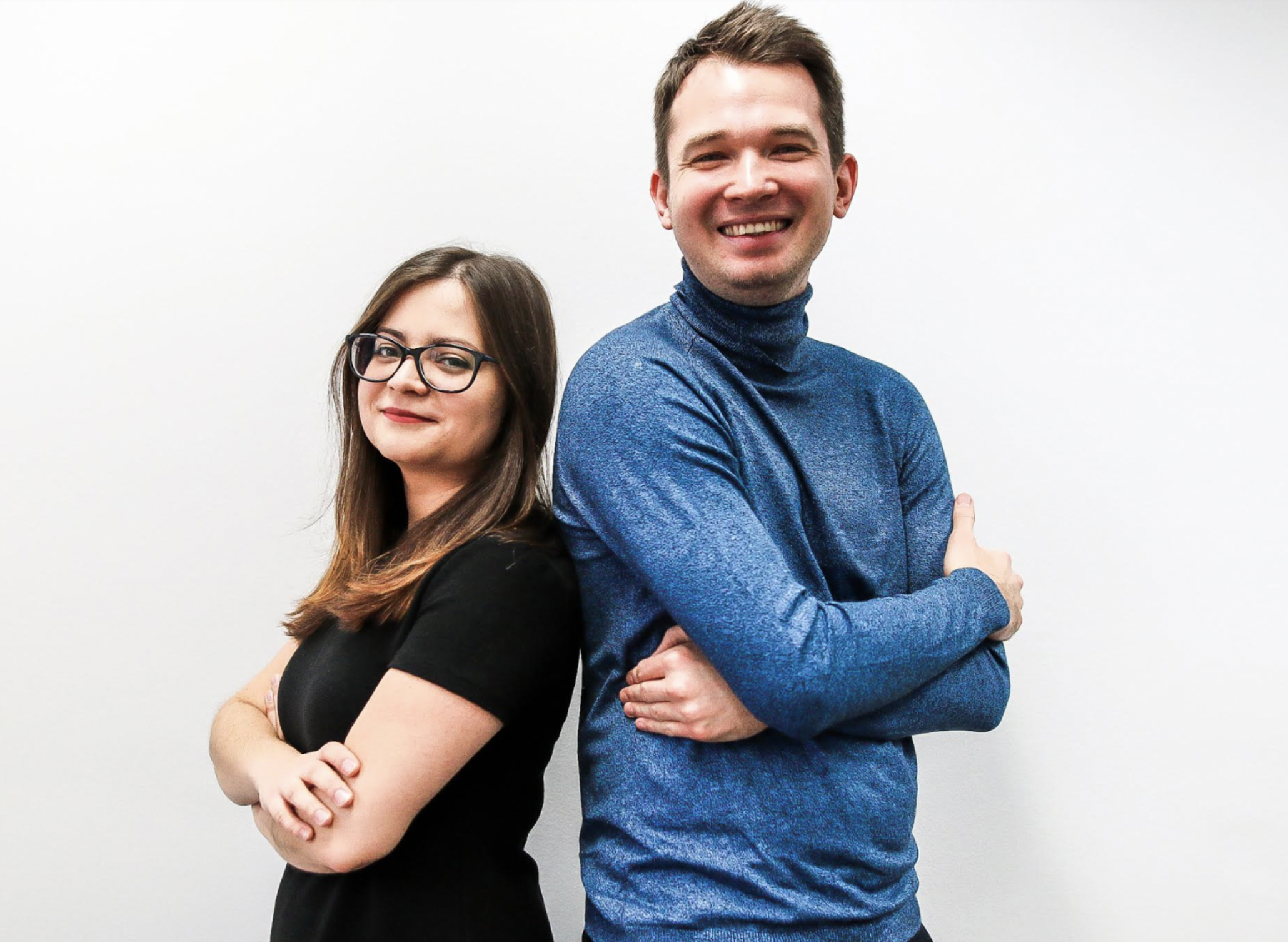 Gitgut
The AI voice companion for League of Legends. Gitgut is a Prague-based studio which listens to its users and develops the product in close cooperation with them. The product is built around the growing market of AI voice buddies and tools improving the gaming experience. 
Elympics  
Elympics is a Web3 game development platform out of Poland. They lower the technical threshold of building a new generation of games, helping game creators focus on stuff they know, shortening time delivery of new games and bringing them new monetisation methods.
Mirowin
Mirowni is a gaming studio out of Ukraine that creates PC and AR/VR games. Even in these tough times of the Russian invasion, the company is looking after its team and still delivering products and working on its own titles.
One from the portfolio: Madcore Games
A team of veterans on a mission to build the world's first "mid-core" action RPG co-op experience. They like their numbers, building games with a data-driven approach, iterating fast and finding new ways for the gamers to play together.
Jere Partanen — principal, Sisu Game Ventures
Helsinki-based Sisu launched a $55m fund in 2021 and invests primarily in free-to-play mobile games. Sisu says its thesis "revolves around building long-term relationships with serial entrepreneurs in the industry", and that it tends to focus on gaming studios more than supporting tech or platforms. Sisu's investments include Tokyo-based studio Playco, AR/VR developer Resolution Games and franchise-based game developer Next Games.

Superbright
This self-financed team of veteran developers and entrepreneurs from Poland set up Superbright after a stint in Silicon Valley. In Death: Unchained launched two years ago to critical acclaim and is still consistently topping the charts on the [VR games platform] Oculus Store, so we're excited to see what the studio comes up with next.
Phantom Gamelabs
While there's not much information available just yet, we're especially interested in the team as they've previously held senior positions at companies like Unity, Zynga, Kopla Games, Rovio and Digital Chocolate. Apart from focusing on building mobile "mid-core" titles, the team is exploring novel ways to develop and promote games to address recent market shifts and user acquisition issues.
Machinations
This latest foray by a team that has built numerous games and developer tools goes far beyond the usual spreadsheets and static diagrams to help developers design, simulate and balance game systems and economies. Free-to-play studios can benefit from the tool, but we find it especially useful for Web3 games, where even the smallest mistakes in economy design can prove fatal.
One from the portfolio: Cosmic Lounge
The Cosmic Lounge team has been involved in two exits and has built nine of the current top 60 grossing mobile puzzle games at companies like King, Seriously, Rovio and Kabam. The studio aims to revolutionise the free-to-play mobile development process using its proprietary platform and methods that are far beyond what we've seen from other studios.
Carl Fritjofsson — general partner, Creandum
Stockholm-based Creandum announced a $500m fund in March 2022. The fund is sector agnostic, but its investments in games include e-learning platform Kahoot!, mobile game developer Small Giant Studios and multiplayer game studio Playraven.

Rocky Road
Rocky Road is building a casual mobile game that anchors you to the real world. It has the breadth and potential to become the first game with more than 1bn active users. 
Brightstar
The studio behind Ember Sword, one of the most impressive Web3 MMO initiatives out there. 
Mainframe Industries
The most ambitious and impressive cloud gaming project out there. Building the most beautiful and engaging virtual world we've seen!
One from the portfolio: Resolution Games
Resolution Games is a Stockholm-based studio building AR/VR gaming experiences. We backed them back in 2015 and they are still going strong.