A trio of Spotify alums have launched a new angel syndicate in Berlin — the latest example of talent from the first generation of European tech successes backing newer companies.
Spoti Angels, set up by Katia Yakovleva, John Bonten and Axel Bard Bringéus, will invest between €25k to €150k in European pre-seed and seed stage startups in consumer tech, the creator economy and the future of work. The team shares deal flow within the syndicate but they can also invest individually.
The trio cut their teeth in the tech industry during Spotify's tumultuous, yet exciting, years of hypergrowth between 2011 to 2015. Yakovleva was one of Spotify's first sales executives; Bonten and Bard Bringéus built and ran Spotify's expansion and markets team. Together, they led the company's first international launch in Germany, Switzerland and Austria – with Bonten and Bard Bringéus later launching Spotify in a further 60 markets.
Spotify is one of Europe's biggest tech successes so far, with a current market cap of $44bn. 
The music streaming platform has, as a result of its riches, produced some incredibly well-capitalised alumni who are reinvesting their cash into the next generation of European tech. Sophie Bendz, who started as an angel and later became a partner at Atomico and Cherry Ventures, is the most prolific example. Henrik Torstensson, the founder of nutrition app Lifesum, who was previously head of premium sales at Spotify, is also an active European angel.
Alumni of other European tech companies have collaborated to found similar angel syndicates and funds. For example, early Revolut employees Rishi Stocker, Dan Westgarth, Will Mahon-Heap and Neil Shah formed Expansion Capital in October 2020 to back tech startups at seed stage.
Bringing operator experience to the cap table
Europe has experienced an "explosion" of angel investors in recent years, says Bard Bringéus, as many founders and employees of major tech companies have cashed out and are looking for ways to spend their millions.
It's also becoming increasingly common for founders to want angels on their cap table — but it's not just cash that startups are after.
"Founders are looking for expertise and networks," explains Bard Bringéus. "You might, as an angel, be able to offer a huge ticket size but if you don't have domain experience, you might not be able to help or contribute to that company." 
Unlocking "relevant knowledge, expertise, speed and operator experience" is hard for founders in Europe, but the trio believe they can offer those things to the startups they invest in, says Bonten.
Since leaving Spotify, Yakovleva and Bonten have spent years individually investing in and advising startups. Bonten has backed startups such as the meditation app Calm, while Yakovleva has invested in sustainable fashion app Renoon and is an advisor to Remi, a culture-building platform for remote teams. 
Bard Bringéus set up EQT Ventures in Germany in 2017 after leaving Spotify and is now a board member of several startups such as Beat81, Wandelbots, Home and AnyDesk. He also recently founded his own startup called informed: an online news platform that handpicks the best articles from leading journalists and creators.
The big difference between being an institutional investor and an angel is that you can be much more

irrational.
"The big difference between being an institutional investor and an angel is that you can be much more irrational," says Bard Bringéus. "You can take more risks and have more control over who you invest in."
Trends that "shape the future"
"We're interested in the trends that will shape the future. Questions like: How are we going to live? What kind of services are we going to use? How will technology make our lives easier and more fun? This is what we're most excited about," says Yakovleva.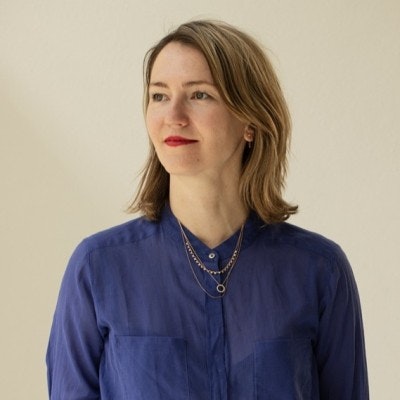 The creator economy is of particular interest to Spoti Angels, as the definition of a creator is so broad.
"Usually, people think of creators as simply Instagram stars or Youtubers, but there are also musicians, podcasters, meditation teachers, NFT creators, business influencers, designers and architects of the metaverse. There's so much potential for this space to transform and go down many unexpected pathways."
"We've also been super fascinated about the general evolution of the web itself: how we move from a web 2.0 world to 3.0, and the use cases that go beyond cryptocurrencies," says Bonten.
Miriam is Sifted's Germany Correspondent. She tweets from @mparts_