Bees might look cute and fuzzy, but those leading the 'bee tech' industry mean business — and they are raising millions in startup funding.
Ireland's ApisProtect develops internet-connected beehive sensors and raised $1.8m last year to become the most backed bee tech business in the world.
The Dublin-based firm has competition too, with rivals in BeeHero (Israel), Pollenity (Bulgaria) and Arnia (Italy). By contrast, Olombria (a UK-based business) is hoping to capitalise on the underdogs of the pollination world, flies.
The demand for bees — and with them bee tech — doesn't just come from the honey market (which is worth a sweet $2.4 billion). The pollination trade, where farmers rent hives to pollinate their crops, is also soaring.
From big data to robot bees, Europe's bee tech scene is utterly buzzing...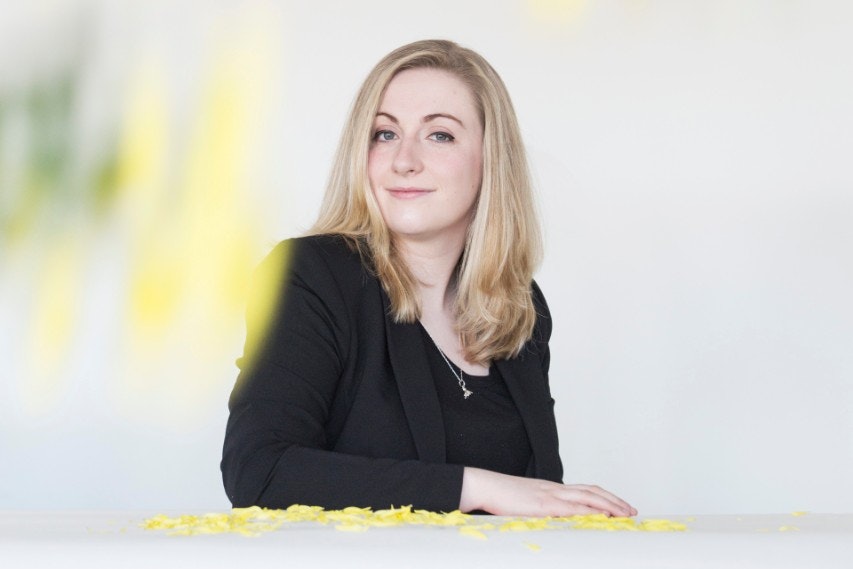 Silicon Valley bees and Slack-connected hives
Electrical engineer Fiona Murphy founded ApisProtect in 2017 to help boost the knowledge and productivity of beekeepers.
Her hive sensors monitor temperature, humidity, carbon dioxide, sound and movement; data which can be analysed by machine learning to provide alerts for issues like disease, pests or unusual behaviour.
"Our machine learning turns data into useful information," Murphy tells Sifted. "We can show beekeepers which colonies are alive or dead, which are performing well or not, so they can decide if they need to feed them, apply insecticide or slap some extra insulation on the hives."
ApisProtect has been training its AI with 20 beekeeper partners, 200 sensor units and 10m honey bees monitored across the US, Ireland, the UK and South Africa. "We don't want to train an algorithm on Irish beehives and expect that to land in California and work," says Murphy.
With investors in California and Missouri (Finistere Ventures, Radicle Growth and The Yield Lab) as well as Dublin (Atlantic Bridge and Enterprise Ireland), it's no surprise Murphy is eyeing the US pollination industry as ApisProtect's first market for launching around the close of 2019. A massive $400m is spent on bee rentals each year by California's almond farmers alone.
The startup, which plans to sell its hardware alongside a data subscription service, has even found innovative uses for the Silicon Valley app Slack. "We feed our machine learning algorithms into a Slack integration so everybody can see what the output is, what hives are up or down, without needing to dive into the techie stuff," says Murphy.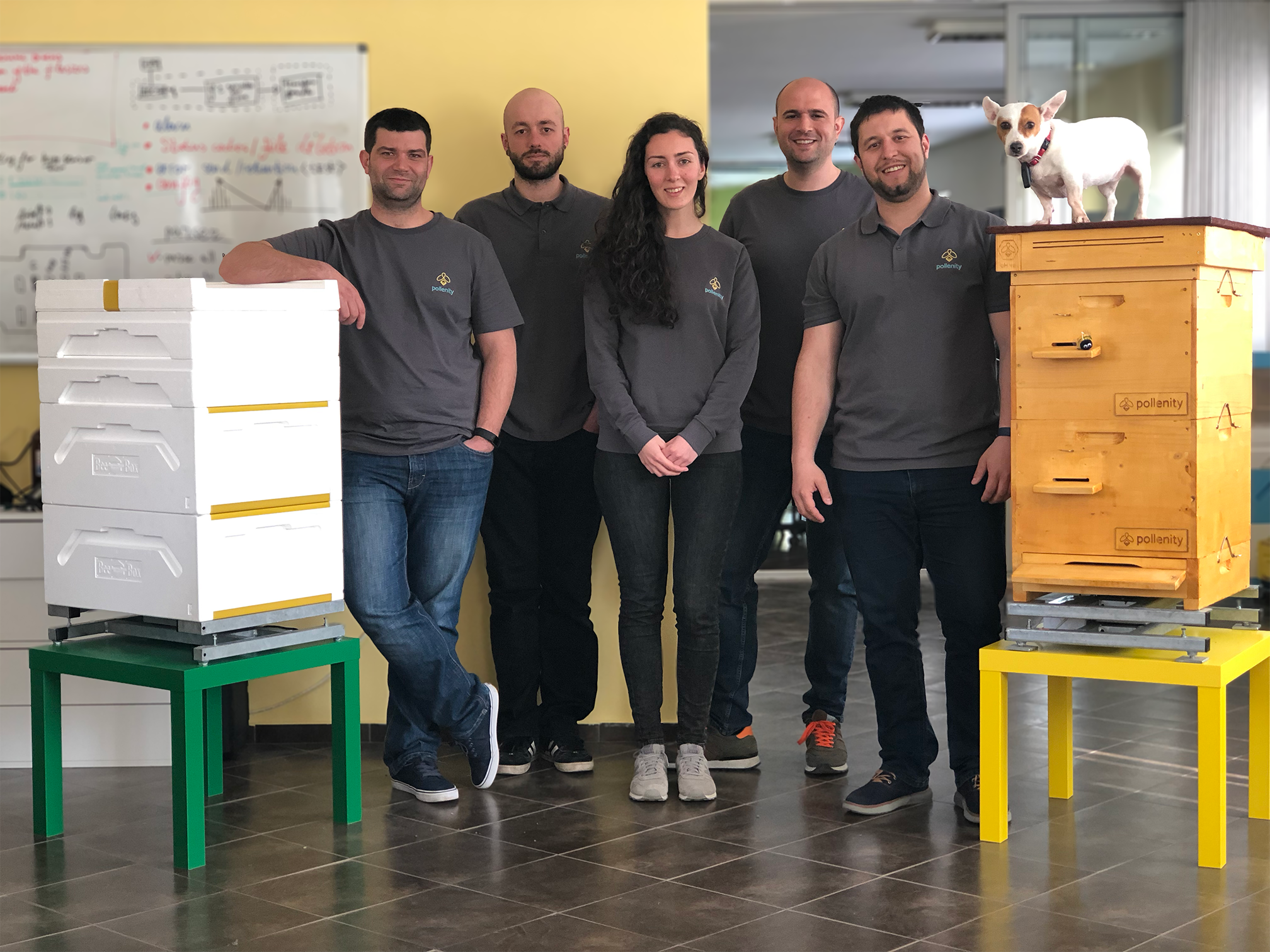 Blockchain beekeepers and robot bees
Like ApisProtect, competitors across Europe have also developed AI-powered smart hive solutions, but each hopes their unique positioning will give them an edge in the field.
Bulgarian startup Pollenity, founded in 2015 (formerly known as Bee Smart Technologies), has raised $1.2m in total from the likes of Sofia VC Eleven Ventures and the European Commission, and is currently focused on selling its AI-powered Beebot sensors directly to smaller and hobbyist beekeepers. It monitors more than 500 hives for paying customers on five continents, and close to 1,000 hives in total.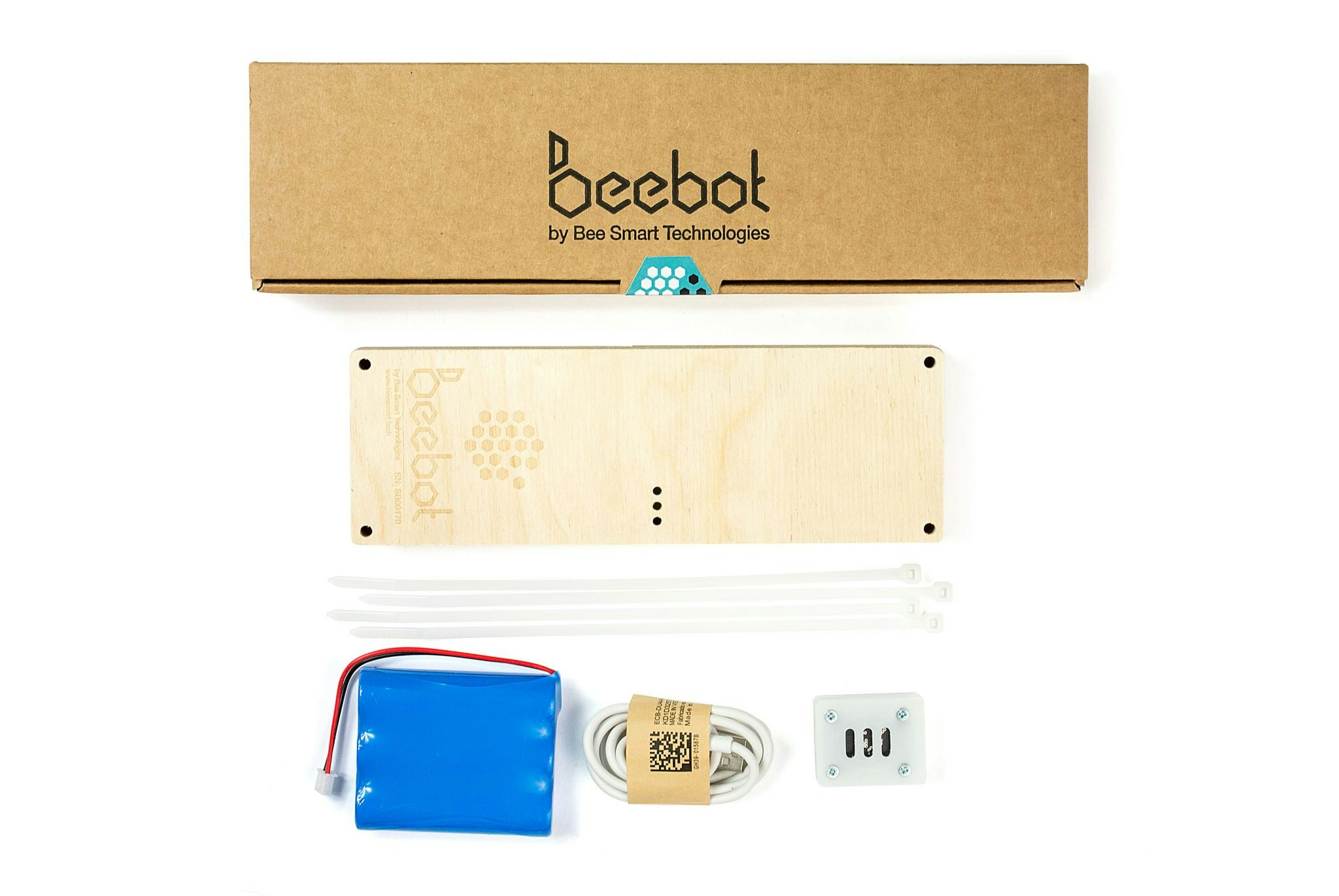 The startup hopes collaboration with a wide range of research partners will secure its place as a leader. It is working with the University of Western Australia to make beekeeping attractive for young Australians and with Dutch firm Hiber to connect its smart hives via satellite.
It has also teamed up with Hawaiian blockchain and crypto project BuzzCoin to put bees on the blockchain — the idea being that beekeepers who use sustainable practises are rewarded with digital tokens they can trade in for real money.
Perhaps most exciting is its work on a pan-European project called Hiveopolis, where Freie Universität Berlin is developing a robot bee capable of "dancing" to direct the hive's swarm. 
"We're going to use a robot bee to tell other bees where to go to harvest for nectar or pollen," Petrov says. "This makes a lot of sense not only to pollinate certain fields but also to navigate the bees away from dangerous areas."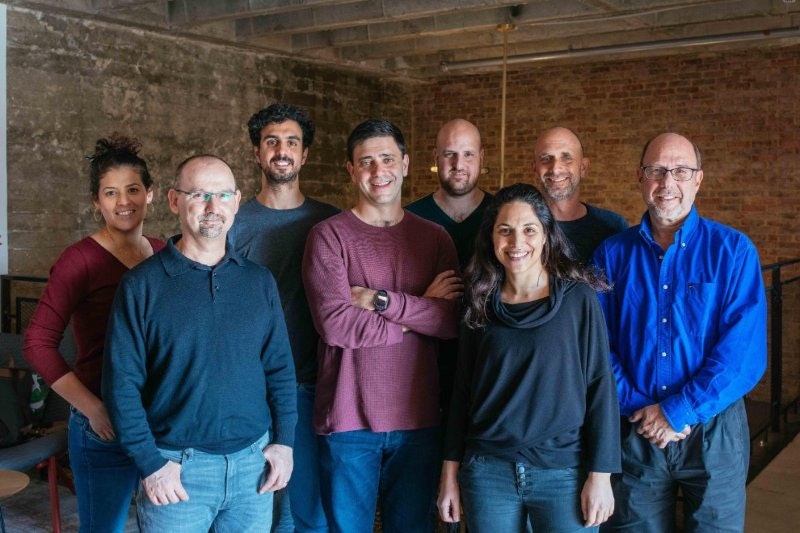 Big data, bee-free machines and tiny bee tech
Bee-tech companies including Arnia and BeeHero believe that the sheer depth of their data archives will set them apart from rivals.
A leader in terms of numbers, BeeHero has a platform which monitors a whopping 20,000 hives, and around a billion bees. Omer Davidi, who cofounded the startup in Tel Aviv, Israel, in 2017, says the startup has raised over $1m.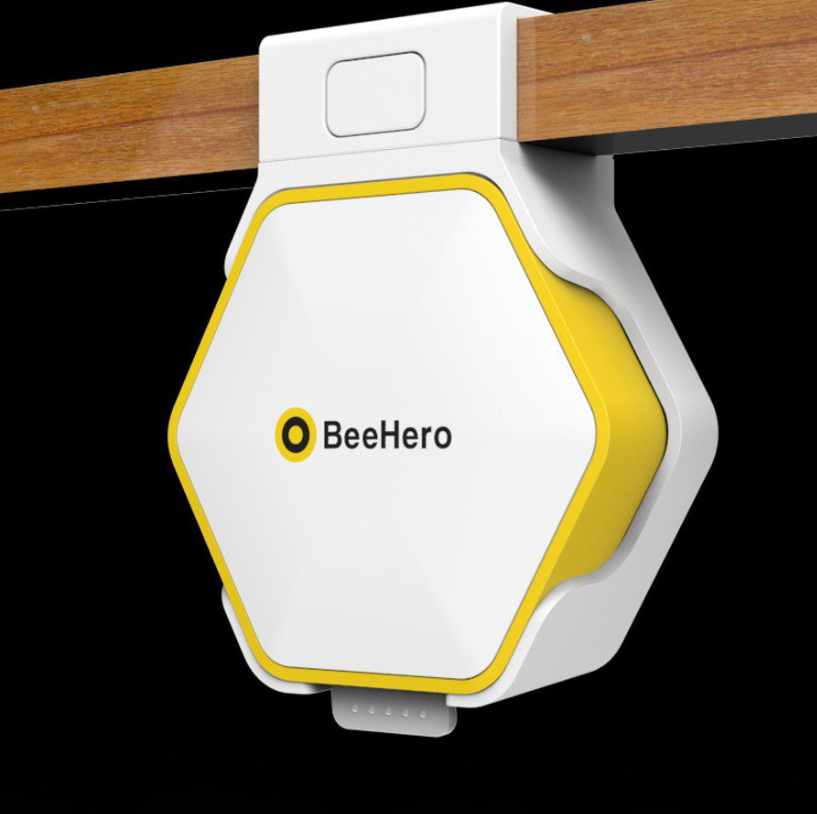 BeeHero has achieved its rapid scale by developing low-cost sensors that cost just a few dollars to make. It plans to boost its lead in the market by offering its hardware for free to customers who only pay to subscribe for AI insights.
Elsewhere in Israel is the startup Edete, a farming automation startup that makes bee-free almond pollination machines. The pollen spraying startup, which has been supported by an Israeli kibbutz, is testing its products in orchards in Australia and in two Israeli sites.
Meanwhile, Italian beekeeping firm Arnia, founded in 2009, is one of the longest standing bee tech startups on the European scene and has long analysed the sonic 'buzz' of our beehives to determine swarm behaviour (when a bee leaves a colony to start a new hive).
The business now provides a range of sensors to hundreds of colonies in 30 countries and has collected terabytes of sound data and swathes of bee behaviour research. It has also raised $700,000 to date.
Today Arnia is also considering how it could miniaturise its kit into nanotechnologies capable not only of monitoring a hive, but the individual rooms or 'frames' within it.
"Within a hive, you have 10 or 20 frames of food and bees and stores," cofounder Sandra Evans tells Sifted. "We're talking about digging into a deeper dimension, going from knowing what's going on on a hive level to knowing what's going on on a frame level."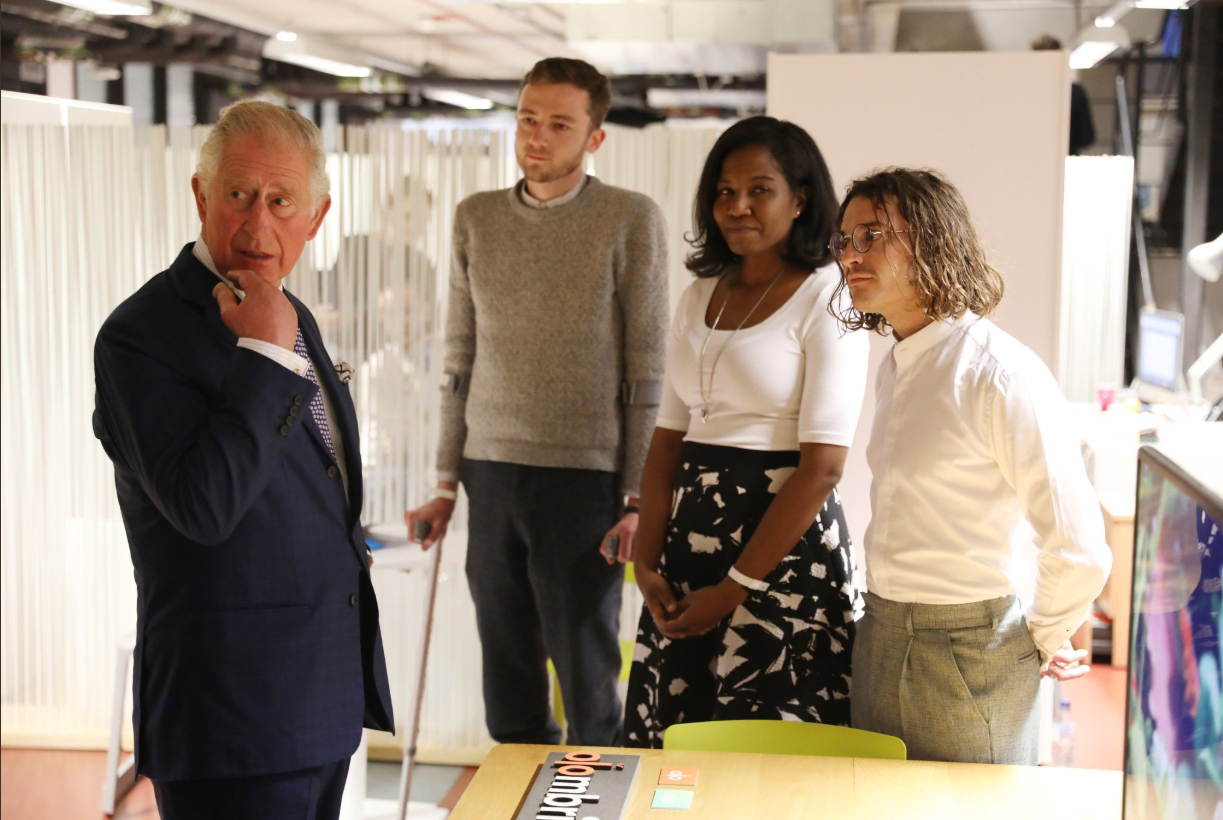 Don't forget the flies!

Finally, British firm Olombria doesn't do honeybees, but still helps to keep our crops blooming.
The London-based startup has developed devices that tempt flies to move across and pollinate different parts of a field (flies are actually responsible for 30% of all pollination — and even more in cities).
Royal College of Art graduates Tashia Tucker, Louis Alderson-Bythell, and Greg Orrom Swan initially started Olombria as an art project imagined for the 2017 Biodesign Challenge and their devices use chemical signalling (the same way plants release molecules to communicate) to control the decision making of wild and managed flies.
Olombris has raised close to £500,000 to date from backers like InnovationRCA and VenRex Investment Management and is currently part of Thrive agtech accelerator (voted the number one agtech accelerator in the world).
It has around 50 devices deployed across 10 UK and US farms.
"Bees get a lot of credit, but flies are the underdogs of the pollination world, they just get a bad rep," says Tucker.
Are smart hives the bee's knees, or is it time to give flies a chance?