Around one in seven have trouble conceiving — and the barriers to entry for clinic-based fertility treatment are high. In the UK, it can cost up to £5k or more for one round of IVF, and many people aren't eligible for what free treatment is available. 
Béa Fertility, a UK-based 'fertility-as-a-service' startup which is today announcing a $1m pre-seed raise, hopes to solve some of those challenges. 
Launching towards the end of 2021, Béa Fertility plans to offer at-home fertility treatment as a monthly subscription service — the first of its kind — along with access to an app and a support community and network of experts.  
Its treatment is yet to go through clinical trials — but if it works (and is approved by medical regulators) it could be revolutionary.
Infertility is sadly still a taboo and something we don't talk enough

about
"Infertility is sadly still a taboo and something we don't talk enough about," says Béa CEO and cofounder Tess Cosad. "Through Béa, we're breaking down barriers, driving inclusion, improving access, and fundamentally cracking open the fertility market."
Breaking down the barriers for entry
Currently, for those who are unable to conceive naturally there are two main treatments available, either with intrauterine insemination (IUI) or in vitro fertilisation (IVF). Both must be taken at a fertility clinic. 
In the UK, treatment is exclusive, and expensive. To be eligible through the NHS a range of criteria must be met — you could miss out because you're a single parent or haven't been in a relationship for three years. 
The National Institute for Health and Care Excellence (NICE) sets out the guidelines for clinic-based fertility treatment in the UK, but regional clinical commissioning groups (CCGs) define the treatment eligibility criteria themselves. 
"It can be so arbitrary," Cosad told Sifted. "CCGs will often put limits on BMI [body mass index], you can't be a smoker, you've got to be less than 35 years old. The one that I find particularly contentious is most [CCGs] won't provide treatment for single women."
"Who decides that?... There are single mothers who have a support system the size of the village that doesn't necessarily incorporate a partner," she adds.
Although NICE says that all women under 40 should be eligible for three cycles of IVF, only about 12% of the UK's regional CCGs offer that, Cosad says.
In 2018, just 35% of IVF treatment was funded by the NHS in England. Privately, one cycle of IVF can cost upwards of £5k and one IUI treatment can cost over £1.5k. 
Béa's fertility treatment will cost around £300 a month, and the method used — intracervical insemination (ICI) — has been scientifically proven to have similar efficacy rates to the now widely used clinic-based IUI treatments (5-20%), Cosad told Sifted. 
How it works
Béa's treatment involves placing a small cup of semen close to the cervix for two consecutive days in a month — a strategy called double insemination — and leaving it there for four to 12 hours. During that time, women can go about their days normally. 
According to Béa, double insemination can increase success rates by 9% in any given month. Over the course of three months (or around six cycles of the procedure) the treatment can improve the chances of conception by 40%, rising to 60% after six months, it says.
Customers will receive a kit, designed to take the user through 30 days of treatment. The kit includes ovulation tests, insemination devices, pregnancy tests, semen sample collection pots and access to an app to help track ovulation dates and reach a support network.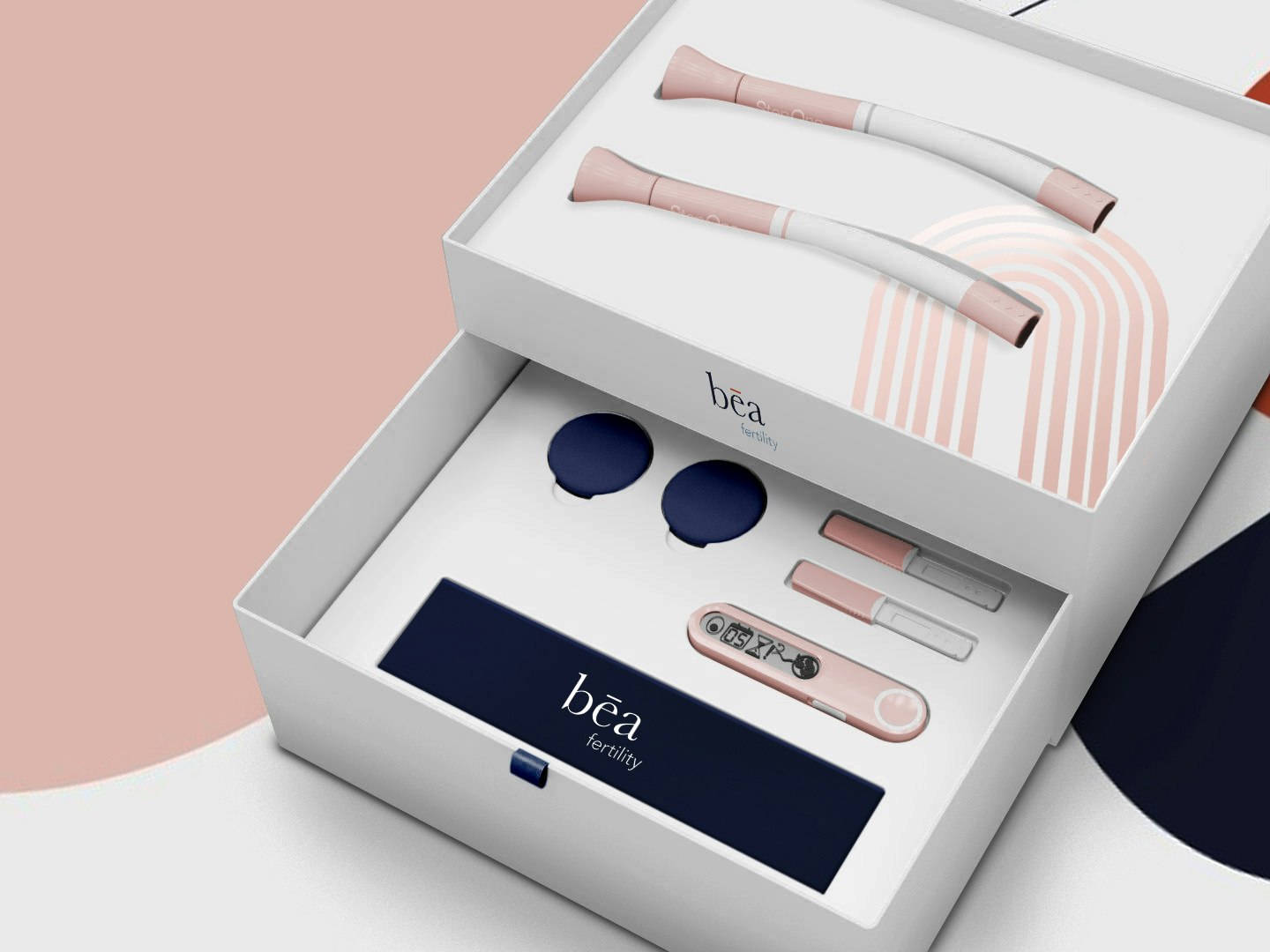 Masculinity, virility and fertility
Considering the gender gap in the investment scene, it's noteworthy that Béa's cap table is 50% female.
That might be a sign of how gendered perspectives on fertility treatment can be, but Cosad tells us that attitudes are changing.
One in four couples in the developed world are touched by infertility in some

way
"One in four couples in the developed world are touched by infertility in some way, and so it's not just a female problem. For too long, women have borne the responsibility for fertility. In our society there's so much around masculinity, virility and fertility," Cosad says. 
"We're starting to see men who have historically not played a significant role in fertility treatment now stepping up. There's a lot of movement towards acknowledging infertility in men."
Indeed, the fertility industry has raised millions in VC funds over the last few years. This comes alongside the rise of the femtech sector more broadly, with Clue, Ava and Natural Cycles all big players in the space.
Road to market
Béa Fertility is looking to launch at the end of 2021, but still has a number of hoops to jump through before it reaches that stage. 
This funding round, which was led by Austria-based Calm/Storm Ventures, joined by early-stage VC Q Ventures and included a grant from the UK government-backed Innovate UK Smart Grants, will allow it to take the product from prototype to carrying out clinical studies. Béa will then apply for medical device certification in the UK, the EU and the US. After that there's likely to be a limited release to a small cohort of early adopters. 
Then there is the 'digital health experience' that comes with at-home medical treatments. 
"You cannot just ship an artificial insemination device to someone's front door and expect them to use a little paper instruction pamphlet," Cosad says. "They need so much more support and we want to be able to give that to them."
The issues are even worse for families who are non-binary, same sex, or using known donor

sperm
The goal is to build a community aspect to the product that supports all those involved in the process, especially underserved segments.
"Men don't really have the channels to talk about infertility and get support, and the issues are even worse for families who are non-binary, same sex, or using known donor sperm," Cosad adds. "We want to create a platform where those communities can flourish."