Southeastern Europe, a region traditionally known in tech for outsourcing and affordable engineering talent, has managed to turn the plot on its head in recent times.
The Balkans has seen record growth and the emergence of scaleup successes such as the Twilio competitor Infobip, car manufacturer Bugatti-Rimac and other unicorns. 
But what about startups with the potential to reach a $1bn+ valuation in the region? 
Sifted assembled a list of nine of the most promising companies from the Balkans. The list is a combination of cash-efficient scaleups which grew with limited amounts of VC capital, as well as companies which have attracted significant capital from some of the world's most well-known investors.
We looked at companies that were either valued at over €100m or growing at three to five times a year in users or revenue. Publicly available information from sources such App Annie and Crunchbase was used where possible, in other cases Sifted asked the companies directly. 
Photomath 
A B2C educational app with over 320m downloads worldwide that lets users scan printed text and handwritten mathematical problems using a device's camera or type and edit equations with their calculator. 
Photomath breaks down mathematical problems so users can understand core concepts and oftentimes solve their homework and assignments faster. The app is most popular among primary school students, their parents and teachers. The team consists of serial entrepreneurs with previous exits; founder and CEO Damir Sabol's claim to fame was bringing broadband Internet to Croatia. Photomath is backed by Menlo Ventures, GSV Ventures and Cherubic Ventures.
Amount raised to date: $29m
Founder and CEO: Damir Sabol
Place of origin: Zagreb, Croatia
HQ Location: San Mateo, US
What's next for the company: Monetising the product.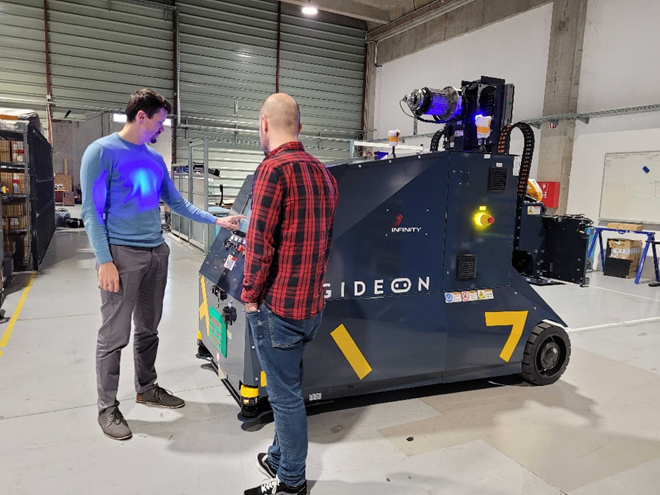 Gideon 
Gideon is a Croatian company building flexible autonomous mobile robots. Its two main products are Casey — used for case picking — and Trey, an autonomous forklift which manages trailer loading and unloading operations. The company is backed by Koch Disruptive Technologies and Deutsche Bahn Digital Ventures.
Amount raised to date $37.5m
Cofounders: Matija Kopić, Josip Ćesić, Kruno Stražanac and Edin Kočo
Place of origin: Zagreb, Croatia
HQ Location: US
What's next for the company: After previously competing pilots in the region with early adopters Atlantic and Tokić, the company is now planning to deploy their forklift solution Trey, launched in April this year. 
Orqa
Originally from Osijek, Crotia, Orqa produces video headset devices that let people control vehicles like drones remotely from a pilot's point of view and is building ultra-low-latency video solutions for unmanned systems and telepresence. The team is led by Srdjan Kovacevic, who has a background in finance and pension fund management, and Ivan Jelušić, a serial entrepreneur with a consumer electronics background. Orqa's investors include Hungary's DayOne Capital and a number of well-known angels. 
Amount raised to date: €1.7m
Founder and CEO: Srdjan Kovacevic
Place of origin: Osijek, Croatia
HQ Location: Dublin
What's next for the company: Selling to the defence industry via their joint venture Vegvisir. This Croatian-Estonian entity is focused on developing an armoured vehicle situational awareness system in line with NATO standards. Timely given the current geopolitical situation in Europe. 
Tenderly
Tenderly is a blockchain platform for real-time monitoring, alerting, debugging and simulating smart contracts on Ethereum. The team originally met while working at MVP Workshop, a regional crypto and Web3 development organisation. The company was founded in 2019 and since then has grown to a global team with over 60 employees, according to LinkedIn. The company has received investment from prominent investors such as Accel, Spark Capital, Coinbase Ventures and Point Nine Capital.  
Amount raised to date: $58.6m
Founder and CEO: Andrej Bencic
Place of origin and HQ: Belgrade, Serbia
What's next for the company: Although the company itself doesn't seem to be affected by the crypto winter, most of the company's user base still is, so the team is using this time to expand their product portfolio. 
Orgnostic 
Orgnostic is a people analytics-as-a-service platform founded by Luka Babic, former head of people operations at Infobip, a pre-IPO regional scaleup, and Igor Bogicevic, former cofounder and CTO of Seven Bridges Genomics, a bioinformatics scaleup. Orgnostic helps enterprises organise and link all their HR data in one platform and derive insights from this data. The company was backed by Earlybird, Charlie Songhurst, SC Ventures and Serbian Entrepreneurs angel syndicate. 
Amount raised to date: $5.9m
Founder and CEO: Luka Babic
Place of origin: Belgrade, Serbia
HQ Location: Cambridge, US
What's next for the company: After closing several large global enterprise accounts, the team is focused on fine-tuning the product, as well as on scaling its product and commercial organisation. 
ReversingLabs 
ReversingLabs is a cybersecurity scaleup focusing on software supply chain risks. The founders, Tomislav Peričin and Mario Vuksan, are cybersecurity veterans. The company received funding from Crosspoint Capital Partners, JP Morgan, ForgePoint Capital and Prelude. 
Amount raised to date: $81m
Founder and CEO: Mario Vuksan
Place of origin: Zagreb, Croatia
HQ Location: Cambridge, US
What's next for the company: The company is maintaining its focus on their product portfolio for software supply chain and security risks, while expanding the development team in Zagreb and pushing sales and marketing in the US.
Treblle
Treblle is a Zagreb-born startup which processes API requests on its platform while helping developers understand what is going on with those requests. Founders Vedran Cindric and Darko Blazevic previously led a developer shop through which they experienced a lot of pain with clients' APIs — which motivated them to found the company. The company raised a pre-seed round from Nauta Capital in 2021 and is closing the Series A round soon. 
Amount raised to date: €1.2m
Founder and CEO: Vedran Cindric
Place of origin: Zagreb, Croatia
HQ Location: London, UK
What's next for the company: After recently onboarding 12k developers on to their platform, Treblle is scaling and monetising their API product to enterprise customers. 
Insightful (formerly known as Workpuls)
Founded in Belgrade, Insightful is an employee productivity platform with over 130k users and one of the major benefactors of Covid and a shift to remote work. The company has received investment from MHS Capital, StartLabs and local VC firm South Central Ventures. 
Amount raised to date: approximately $4m
Founder and CEO: Ivan Petrovic
Place of origin: Belgrade, Serbia
HQ Location: San Francisco, US
What's next for the company: Insightful wants to maintain growth and momentum as well as expanding to new markets and verticals.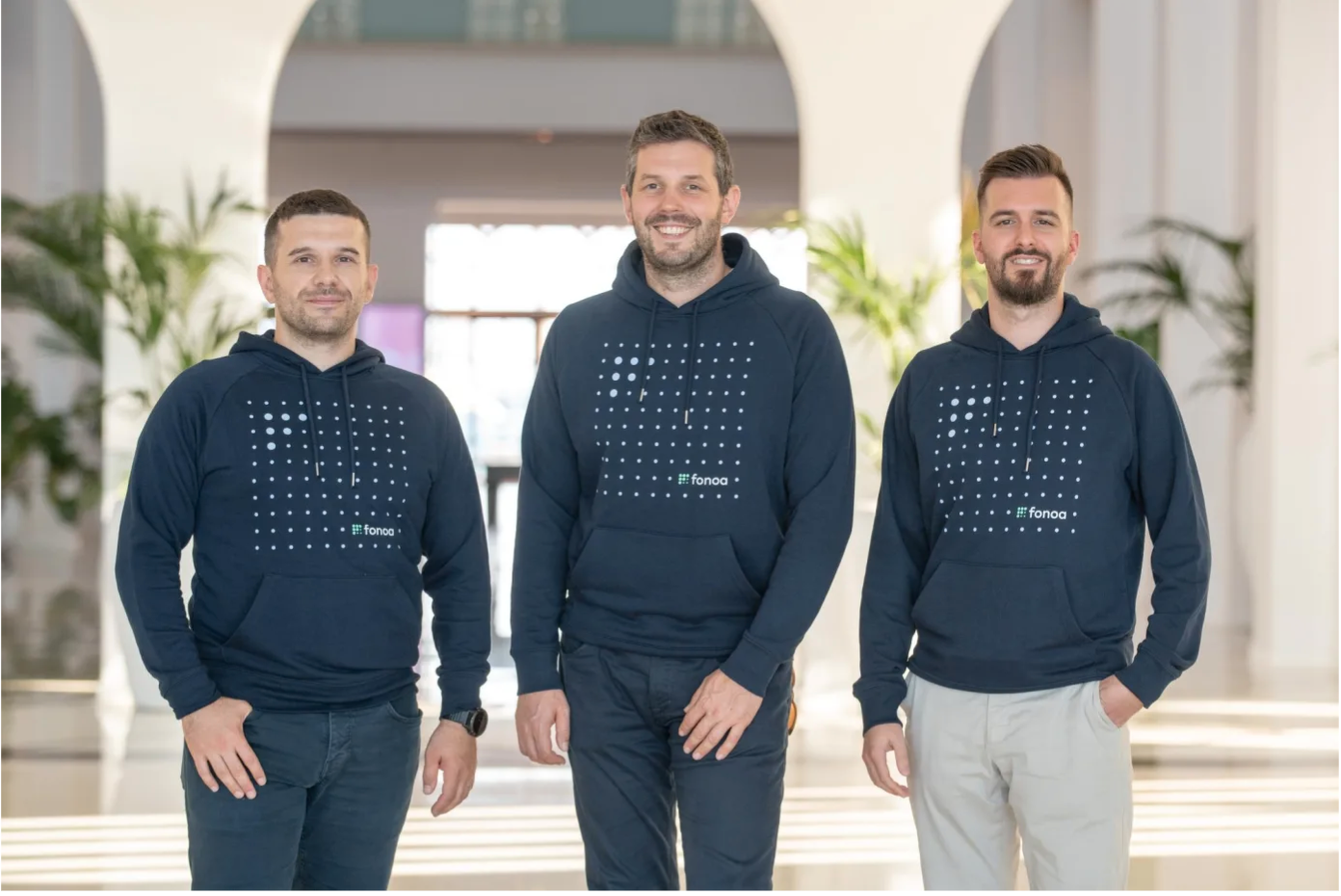 Fonoa
Company: Fonoa is an API-based platform for automating taxes on online transactions. The founding team met while working at a regional Uber office where they discovered the need for an API tax solution that even Uber would use. Fonoa has brought on investors such as Index Ventures, OMERS Ventures, Coatue, Dawn Capital and FJ Labs and has won customers such as Uber, Zoom, Bolt and Booking.com.
Amount raised to date: $85m
Founder and CEO: Davor Tremac
Place of origin: Zagreb, Croatia
HQ Location: Dublin, Ireland
What's next for the company: Continuing to expand the product portfolio while being compliant with new regional legislation.