British VC firm Balderton Capital, known for backing companies such as Revolut and Depop, has raised its largest early-stage fund ever. 
The firm says it will deploy the $600m into 25-30 new companies in the region and is sector agnostic. The average cheque size will be between $1m-$20m. 
Balderton has historically been known as one of Europe's most prolific Series A investors, but has transitioned to a multistage strategy, launching its first later-stage fund earlier this year. The firm has also historically invested opportunistically at the seed stage. (Revolt was a late-seed/early A deal.) 
The team aren't the only ones looking out of the stages they've traditionally played in. Early-stage VCs in Europe including LocalGlobe, Octopus and Dawn Capital are increasingly raising "opportunities" funds to back their portfolio companies (and sometimes companies they missed earlier) at growth rounds. Investors say increased competition, more capital and a desire to double down on winners is driving investors towards new areas. 
Balderton's last early-stage fund, a $400m vehicle, was announced in 2019. Since its founding 21 years ago, the firm has backed nearly 300 companies. 
It's been a good year for Balderton, with four public listings (Darktrace, Flywire, SOPHiA Genetics and Truecaller). Other exits include Peakon being acquired by Workday for $700m, JPMorgan Chase buying Nutmeg for between £560m and £600m and Etsy buying Depop for $1.6bn. 
On the other hand, the firm has still not hit its targets on female representation among the partnership — there is one woman among the nine partners and the firm lost a potential female partner candidate when principal Laura Connell left earlier year — though it has backed more female founders as a percentage of its portfolio than many of Europe's other largest VCs.  
Ecommerce giant The Hut Group, one of Balderton's flagship investments that went public in 2020, has seen its share price slide 75% this year. At listing, Balderton owned just under 13%, according to the IPO prospectus. They have since sold some shares. 
Sifted spoke with four different members of the investment team for their views on the multistage strategy, diversity and the firm's push into ESG. (All cover more than the sectors mentioned, but these are their personal interests.)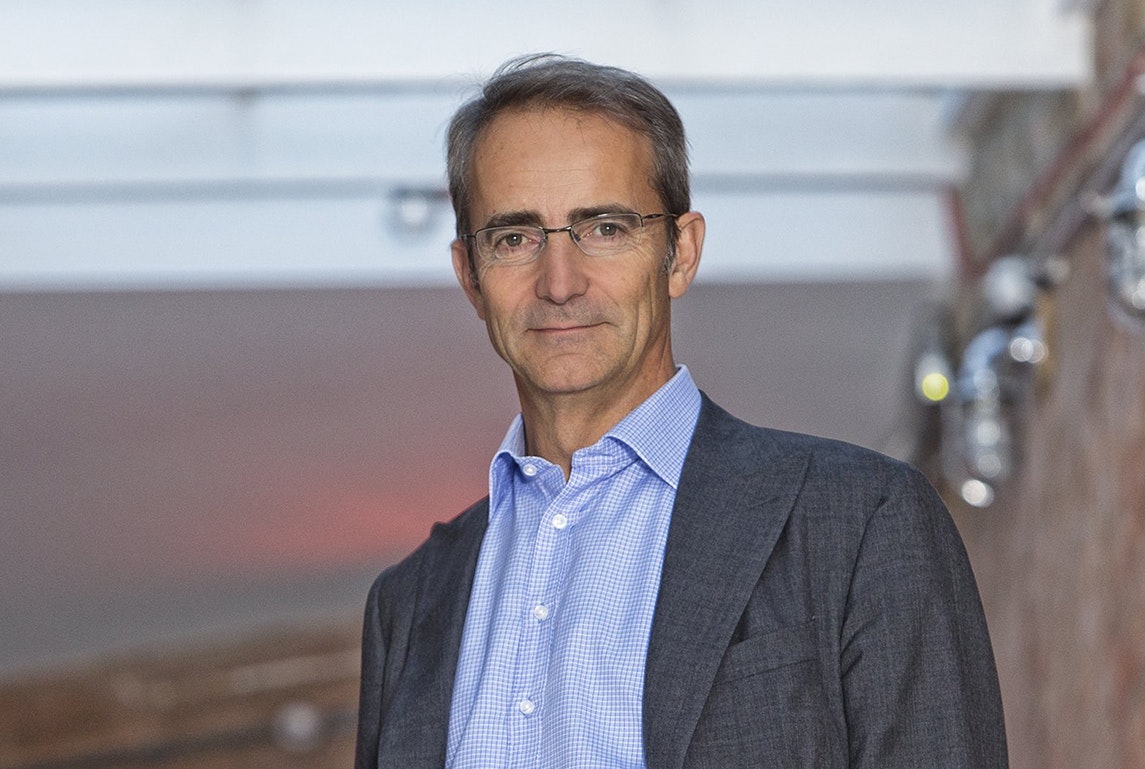 Bernard Liautaud, managing partner
Boards include: Aircall, Vestiaire Collective, Virtuo, Citymapper, Toucan Toco, Andjaro

Sectors: enterprise SaaS, AI and machine learning, efficient mobility

Geographies:  France
On the fund's multistage strategy: A core competency of the fund is to be able to get there when the companies are in their infancy but as we've grown, the markets have evolved. A Series A now doesn't look like a Series A five years ago or three years ago. The prices are higher, the business is more competitive and the businesses underneath are growing faster as well. 
We need to put more money into each of these companies. And so that's why you see a big increase in the fund size from £400m to $600m. We need more money to really fuel these companies to achieve the kind of growth that they want. 
We felt that the fundamentals of a decision in growth were quite different than the principle of an investment in early, and that's why we decided to do two separate funds with different investment committees. Some firms have one big fund in which they do everything. But we feel like you have more focus, you create more competency and you develop better methods of investing if you have two different funds. 
On more competition in the ecosystem: There is more competition, but there is also much stronger deal flow of quality entrepreneurs and quality companies. We'd rather be part of a vibrant ecosystem like the one we have now. 
In our view, when the businesses get really competitive, the better firms survive and thrive. So we feel we're in a good position because we've been doing this business for a long time. We have a strong track record, but at the same time, we're not staying still. We're becoming a multistage fund. We have a lot of money to spend, we've grown the team substantially, and we've hired new partners. 
The arrival of investors on the growth stage has also had a beneficial effect on our portfolio, which has seen its valuation increase substantially. Just in 2021, our portfolio has raised more than $6bn, more than twice as much as we did all last year.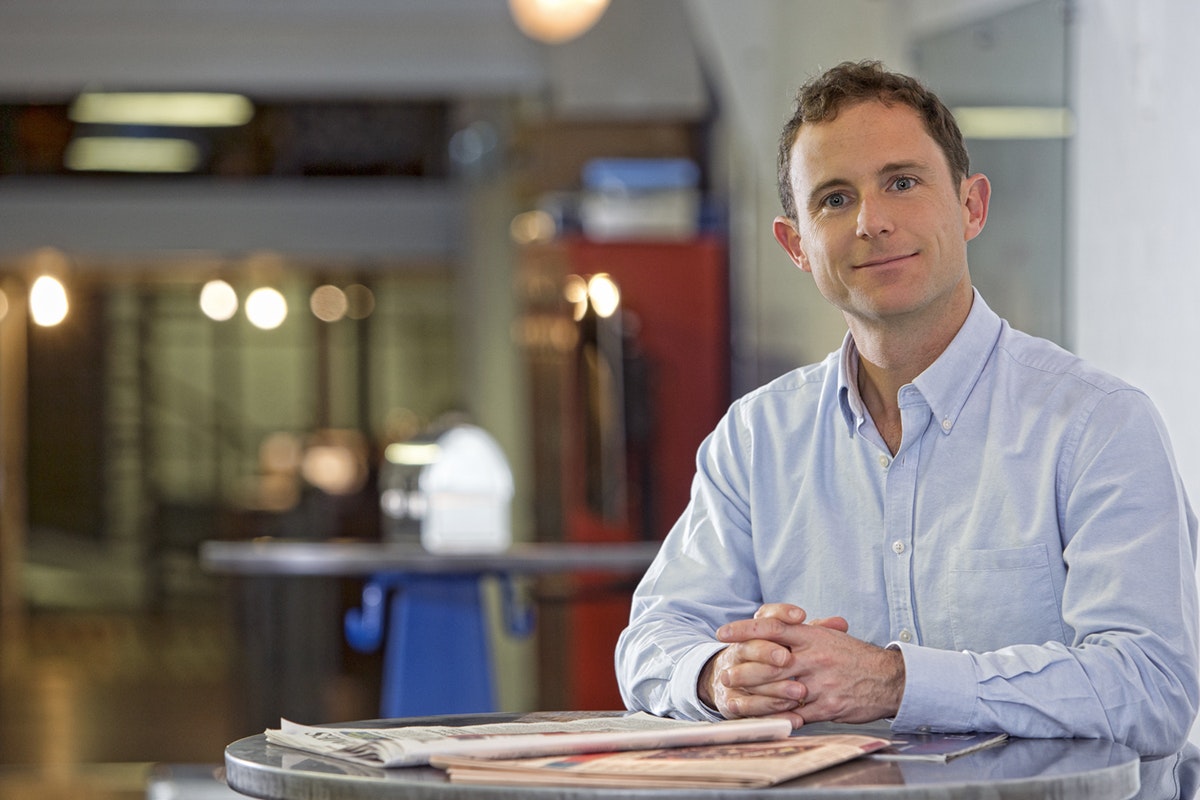 Rob Moffat, partner
Boards: Carwow, Cleo, Dream Games, Mojiworks, Play Play, Premialabs, Primer, Wagesteam and Zego

Sectors: Fintech, insurtech, gaming

Geographies:  UK
On increased competition from other VCs, including US funds: We're not that worried about the Tiger types. We go up against the likes of Index, Accel, Sequoia. And then we win some, we lose some. Founders chose us because we're really European focused. I think we have the most human connection with our founders. We got all our London founders together for dinner at a partner's flat a few months ago. It was about the friendships in the room and hanging out on the weekend. There's a real sense of portfolio community. 
We've invested in sectors like fintech and SaaS for a long time but how we can get smarter on sustainability or how we can get smarter on emerging trends is also important. That matters for founders. They want someone who gets what they are doing and can have a real conversation from the first minute. 
On the Hut Group investment: We don't have inside information but we do hold a significant stake in the company and led the Series A. We have a huge belief in the company — it's hit all its numbers since it went public and is doing well. 
I think they're finding out the importance of great investor relations. It's not just about the numbers but also how you manage that. I'm not saying they haven't done it well enough, and I can't say anything about what we believe going forward but it's a fantastic company. 
What have you done to go the extra mile for founders? I got on a plane to Barcelona at the last minute, slept three hours at the airport hotel and then went for a hike with a team. I'm also Level 700 in Royal Match [the mobile game made by Balderton portfolio company Dream Games]. It's not a good thing for my personal life though... 

Colin Hanna, partner
Boards: Finoa, Ory, VanMoof, Vivenu

Sectors:  Cloud infrastructure, consumer, productivity and fintech

Geographies: DACH region
How to get on top of the number of companies coming out of many different hubs in Europe: Getting on top of all of that is probably the wrong goal. What we've found when we discuss with our founders that differentiates us is that we build relationships with our founders. We try to relate to them by understanding deeply the problems they're trying to solve. We're going to try and understand your business. That requires sector knowledge and being intellectual. 
When it comes down to the competition point, we believe in being present and paying attention. We have investment team members scattered across France, Germany, the UK. We can go for a walk with the founder; it's not just about a slide deck and two 30-minute Zoom calls. A lot of deals are getting done now on weak foundations of trust but when those founders go through hard times, will the investors that did that deal be that present? 
On the Balderton team's diversity: We're taking the challenge seriously. We released our sustainable future goals last December, and the first objective for our internal work was to support parents in a gender-blind way. This is an important moment for thinking about how female senior leadership can really thrive, and we have adopted a six-month gender-blind parental leave policy for everyone. 
We had a goal of achieving a 50/50 gender split for all new members of the partnership but we did not achieve that goal this year. We added two men and one woman. That's not good enough, so we're actively working on that. 
We also have a 50/50 gender split goal for hiring in the investment team and other senior leaders in the firm. We hired seven people, four of them were women, so we did achieve that, and we have a deep bench of female leadership. 
What have you done to go the extra mile for founders? Late last year, I got on a plane to Düsseldorf at the last minute to meet three German founders for beer. They say I told them something at 2am that helped us win the deal when there were multiple term sheets on the table. 

Magda Lukaszewicz, principal
Associated with Detectify, Wayve, Forecast, Voi, Tibber

Sectors: Ecommerce infrastructure, fintech, foodtech, sustainability, gaming and operationally complex businesses

Geographies: The Nordic region
On ESG and Balderton's sustainable future goals: [ESG strategy and initiatives have] been a huge project that I've probably dedicated 10% to sometimes 20% of my time. This is coming from the investment team, and I'm not the only one. 
Almost every single person at Balderton has been involved in one way or another because our OKRs are so broad. Those include anything from what kind of suppliers we have to our waste disposal and green energy in the office. They also include the investments we make and how we help portfolio companies.  
To tie it back to the investment process, we have sustainable future goals, and we make sure companies actively express one of these goals in their final presentations. And we also evaluate in our investment memos from the perspective of our 10 goals. 
In terms of helping early-stage companies on their journey, for example, for environmental questions, we've prepared a workshop and one of our analysts, Clara, leads. We prepare some tangible materials about how to measure carbon emissions, these are the things you should know, and a few things you can think about in order to offset in the right way. 
We also implemented a sustainable future goals community and that enables founders, chief impact officers or the person responsible for impact and sustainability internally to exchange thoughts with their peers.
We've done a lot of work and we will be sharing more in the coming months. 
On how founders can reach Magda and the team: All our contact details are on our website. We get direct emails from founders, and we get introductions from founders we have backed in past which I think is a great sign that they want to send their founder peers to us. But we also do a lot of reach outs ourselves. 
The first conversation is usually a get to know each other chat where I would tell the founders a bit more about Balderton, who we are and how we work. And I think it's important to spend a little bit more time on that because there are lots of funds with very different approaches. It's important that they understand who we are and what our approach is. Then, of course, I want to understand more about them and the business they are building. 
What have you done to go the extra mile for founders? I've assembled a Voi scooter late at night in the office. The founder was late and asked me if I could get going before he arrived. But the founder ultimately had to save me in the end!