When investor Cécile Tharaud was chatting with a group of wannabe entrepreneurs at the French engineering school École Polytechnique, she asked them what they'd be looking for if they were ever to raise investment. 
They wanted financing from "within the family" of École Polytechnique, she says. "Not just friends or family or angels, but people who know the downstream steps of financing a business, all the pitfalls and things that can happen while building a company."
It's exactly for these entrepreneurs that Tharaud built Polytechnique Ventures — a VC to back very early-stage companies founded by alumni of one of France's prestigious specialised higher education institutions, the grandes écoles. The firm's first fund of €36m is backed by 160 alumni. 
It's one of a small cohort of VC firms built by alumni to back others from their alma mater; the concept has been around in the US for a while, but Europe is catching up as its tech ecosystem matures. By Sifted's count there are now six of these alumni funds in Europe. 
A US fund model makes its way to Europe
The US alumni fund model has been formalised since 2014 by Alumni Ventures, a network of 33 university-focused funds. Combined they are the most active venture firm in the US, according to Pitchbook, with more than 1,000 portfolio companies.
As with most things in tech, one of the reasons similarly focused funds are only now appearing in Europe is the maturity of the continent's tech ecosystem on the continent. "Mixing science, technology, expertise and business savviness is embedded in US culture," Tharaud says. "It's not here, so we're 20 years late."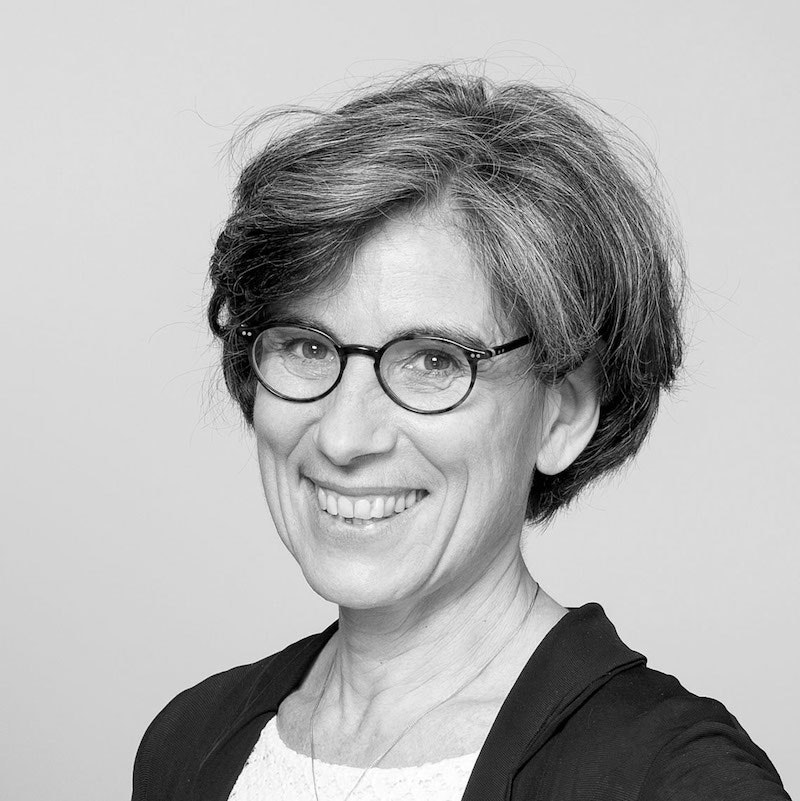 Furthermore, a lot of the focus on university entrepreneurship in Europe is on spinouts — companies created by commercialising academic research — from STEM-focused universities. But there's a gap in the market to back companies launched by alumni of non-technical universities or those that don't go through the typical spinout route.
One of those is the London School of Economics — known best for social sciences like economics and politics. It got its own alumni fund when Houghton Street Ventures closed the first £5m of a targeted £10m-15m in Q3 of last year. 
"Universities aren't used to this sort of initiative, especially those that don't have spinout capabilities," says Hannah Leach, a partner at the firm. 
Adam French, another Houghton Street partner, says the team saw around 750 deals last year, and he expects that to average out to around 600-650 in the current market. He says there are more than 1,000 companies started every year out of LSE. To be backed by Houghton Street at least one of a startup's founding team needs to be an LSE alum — though their definition is pretty broad. They count any programme that has eligibility criteria — a summer school course or a one-year exchange programme at the school all the way through a full-time undergraduate or PhD degree — as valid. 
"Getting innovation out of a university and making it a company is not so easy or obvious, and you need academic staff and alumni to make that work," says Pierre Martini, the cofounder of CentraleSupélec Venture — a fund to back alumni of the prestigious French engineering and science graduate school CentraleSupélec. "In an alumni fund, you can do that better, compared to a regular [VC] fund."
Martini, who is also the managing partner of French investment fund ISAI Gestion, founded his alumni fund with fellow VC and CentraleSupélec alum Jean-Marc Patouillaud, founding partner of French VC group Partech and early backer of French unicorns Alan and Sorare. 
The fund announced its first close, of more than €12m, in May this year with backing from more than 100 alumni. It backs startups with at least one cofounder from the school, or companies that are using research from the institution. 
Martini says the team sees deals in areas that might be overlooked by other VCs given how close they are to a generalist engineering school. Infrastructure startups, for example, which usually sit outside the VC playbook, are one area he's keenly interested in, given it's part in France's industrial strategy. 
"Our mission is to support business models, sectors and types of innovation that are not necessarily mainstream within the venture community."
The dealflow at others universities, like the Stockholm School of Economics (SSE) business school, can be limited by the school's remit — SSE enrols roughly 2,000 students at any one time and is focused on traditional business programmes.
Julia Delin, the CEO of SSE Ventures, which was set up to back alumni or staff-founded startups from the school's incubator, says that she only see ideas from founders that can get to market fast. "We don't see any life sciences or deeptech companies," she adds.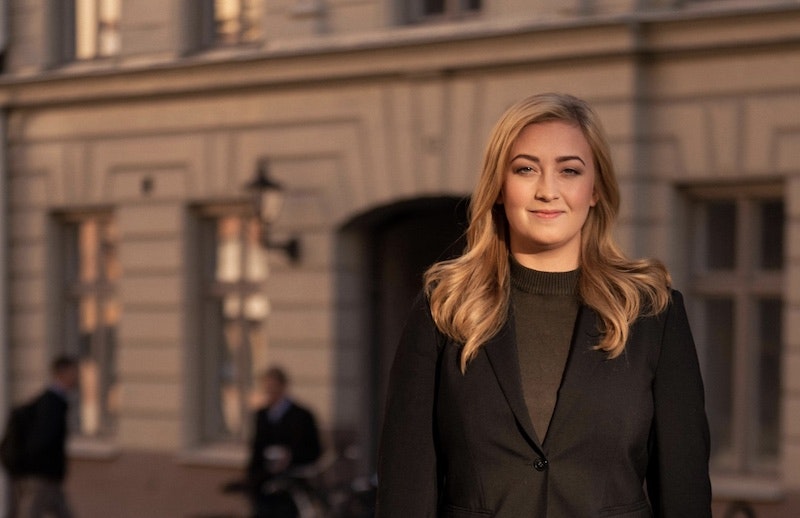 Giving back
It's great for fund managers if alumni-founded companies succeed, but how much do schools benefit? In some cases, a lot.
The majority of the carried interest — or the profits — of CentraleSupélec Venture go back to CentraleSupélec, Martini says, either through the school's foundation or directly. "That incentivised all the parties around the fund — the portfolio companies, the LPs, the entrepreneurs — to support the initiative." 
LSE and École Polytechnique also have carry in Houghton Street and Polytechnique Ventures, respectively. As do Erasmus University in Rotterdam and Delft University of Technology (TU Delft) in Graduate Entrepreneur, a pre-seed and seed firm set up by alumni from those two schools and Erasmus University Medical Center. So too does SSE in SSE Ventures. 
That's different from the US; Cainon Coates, one of two partners at Castor Ventures, which backs alumni from MIT, tells Sifted that's not how the funds in the Alumni Ventures network work, and that the schools don't have carry in their associated funds. 
Schools can also use the alumni funds as training grounds for VC hopefuls. Graduate Entrepreneur takes a team of 10 students — five from TU Delft and five from the Erasmus University ecosystem — to help with deal sourcing full-time. They're supported by a professional investment manager and investment committee, who don't have to be alumni. 
'The best VCs remove barriers to entrepreneurship'
There's still more work to be done. Many European alumni funds aren't yet working together, unlike the close collaboration that happens in the US. Castor Ventures' Coates says that the Alumni Ventures network allows funds to share dealflow; a potential deal could be run by an MIT alum with other members from universities like Harvard or Yale, for instance. 
That helps the fund operate at a much quicker pace than a typical VC fund. "We raise a new one of those funds every year," he says. 
But even closer collaboration might not change the fact that it's still easier for the alumni of the most elite institutions to raise money, or that these schools still produce a disproportionate number of successful tech founders. 
A third of Europe's unicorn founders studied at the same 20 universities, with the top three — University of Oxford, SSE and German business school WHU — generating nearly 10% alone, according to Antler.
"Of course, elite universities are very good at creating skilled talent and building networks to encourage collaboration between alumni. And a fund's pitch to founders is very intuitive — capital coming from alumni, for alumni. So there is some logic in funds focusing on these individuals," says Christoph Klink, partner at Antler. 
"At the same time, prioritising privileged networks that revolve around elite academic institutions ignores huge swathes of high-quality founder talent. Talent is much more broadly distributed and the role of a VC is to identify outliers wherever they are and wherever they come from. The best VCs remove barriers to entrepreneurship and support diverse founders based on the merit of their ability, ideas and ambitions, not their academic background."
Martini of CentraleSupélec Venture says he's also aware of the risks of only backing one specific community. "What I'm anxious [about] is the more dealflow you see, the more chance your fund has of being successful, and operating in a closed community makes it a very narrow dealflow compared to someone like Partech, who sees all of the French marketplace."
That was also a concern for Auke van den Hout, the managing partner of Graduate Entrepreneur. "That was my question when I stepped in to lead this whole initiative, like is there enough dealflow? And if you look at the seed fund we receive around 300 deals a year, and in the pre-seed it's even more," he says.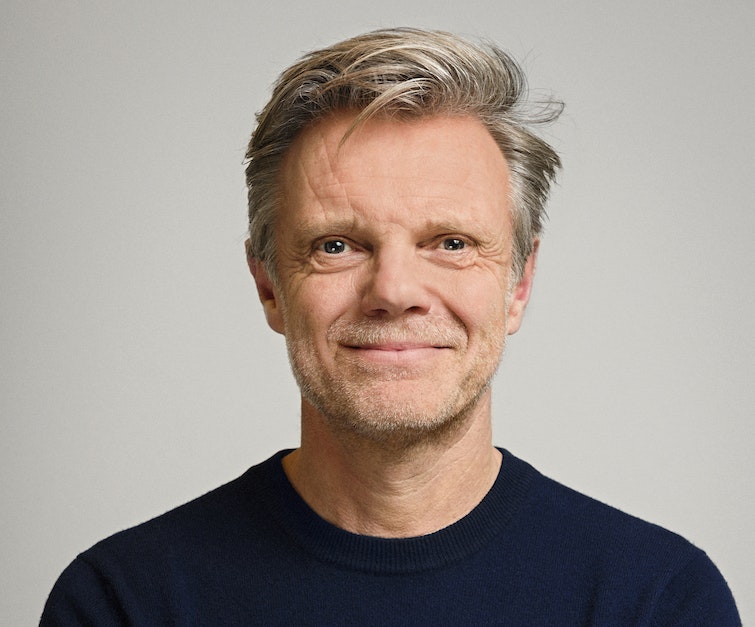 That said, the concept of raising venture capital funding is still foreign to students even at the most elite schools. 
"We have a big piece of work to do within the community to try to educate them about what is VC, what is entrepreneurship, what we're doing as CentraleSupélec Venture," says Martini. "I would say this is our number one hurdle."